As part of one of the most popular anime franchises, The Seven Deadly Sins, Four Knights of the Apocalypse is also getting a good response from fans. Even though it does not have an anime adaptation, the series has received lots of love and appreciation from fans.
There are plenty of reasons behind the rising popularity of this amazing series, and its powerful characters are one of them. In today's post, we will talk about the main character of the series, Percival Four Knights of the Apocalypse.
Here you get to know everything about Percival, such as his enormous powers, powerful abilities, and interesting facts that will surprise you. So let's get started!
Percival: Wiki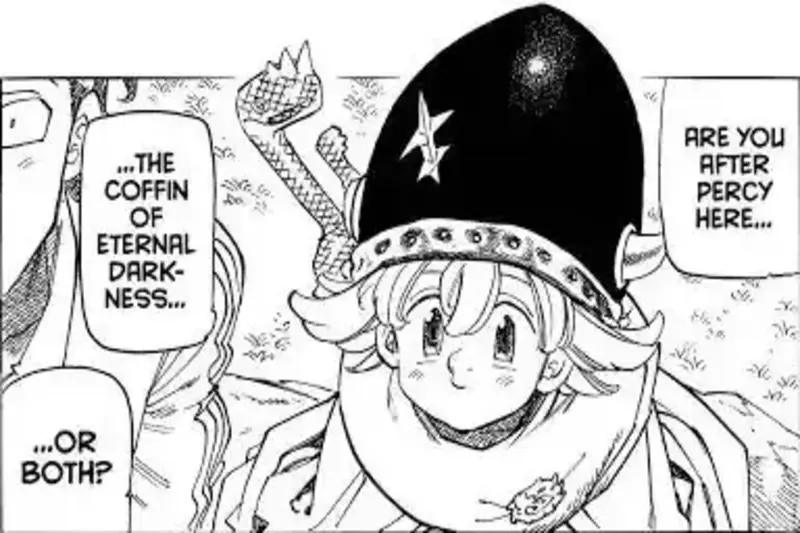 | | |
| --- | --- |
| Name | Percival |
| Calamity | Death |
| Race | Human |
| Parents | Ironside (Father) |
| Alias | Knight of Death |
| Abilities | Hope |
| Power Level | 32,000 |
| Equipment | Ouroboros and Dragon Handle  |
Percival is the main character and one of the strongest characters in The Four Knights of the Apocalypse. Even though he looks like an ordinary teen boy, he is actually incredibly stronger. He is the son of Ironside, who is the Red Knight of Camelot Kingdom.
However, he lives with his grandfather Varghese in an isolated environment where there is no trace of any single person. As a result, he does not know anything about the outer world and always acts very innocently.
After losing his grandfather, Percival went on a search for his father to know the truth behind the death of his grandfather. While searching for Ironside, he also explores the outer world for the first time, which was also his grandfather's last wish for him.
On the other hand, he doesn't know anything about his real identity as the Knight of Death or what's waiting for him in the outer world.
---
Percival: Power Level and Abilities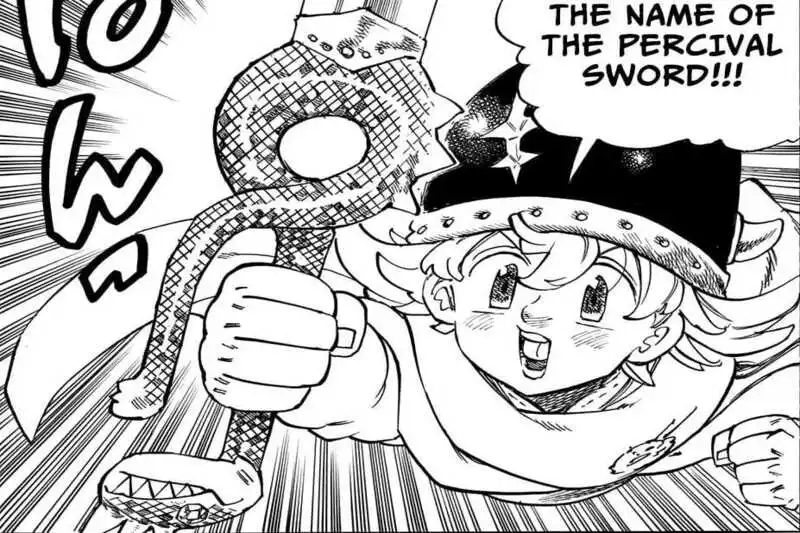 Just like Meliodas, Percival Four Knights of the Apocalypse is small in size and possesses superhuman strength and speed. He also has excellent control over his breath, which provides him with an incredible speed that is nearly impossible to achieve by any human.
Furthermore, after being taken a direct hit by Ironside's powerful attack, he got a big scar on him but does not feel much pain. This excellently showed how formidable an endurance and pain tolerance level Percival had.
Aside from his incredible strength, speed, and endurance, he also unlocked his powerful magical ability, which provided a great boost to him. During his initial training with his grandfather, he developed the finest swordsmanship and archery skills.
Moreover, Percival has so far used two strong magical swords, such as Ouroborus and Dragon Handle, with which he has defeated several powerful enemies.
---
Abilities:
1. As the Knight of Death, Percival is capable of resurrecting himself after taking massive wounds.
2. His main ability is Hope, which allows him to create a magical aura around his entire body.
3. After unlocking his magical power in the fight against Pellegarde, Percival gains the healing ability that can heal any type of severe injury within a few seconds.
4. With the use of hope, he enhanced his strength, speed, and endurance to the highest level, as well as creating an unbreakable defense to withstand powerful magical or physical attacks.
5. Percival can create multiple golems, which he uses for different purposes, such as defense, deflecting an opponent's attention, tracking down an enemy's base, and so on. Furthermore, these golems are also capable of healing injuries.
6. He also had the mysterious ability to mummify anyone just by touching them. Furthermore, only Percival's magic is capable of undoing the effect of mummification. However, he has used this ability only once, and that too unknowingly, when he thought that all his friends were dead.
---
Interesting Facts About Percival in The Four Knights of the Apocalypse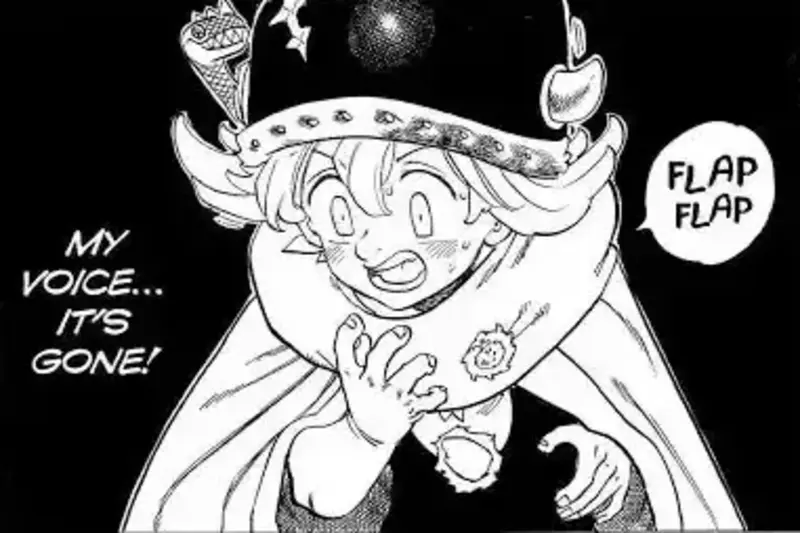 1. Percival can understand and speak demon language, which is very rare among humans.
2. He is also able to fly by creating a magical aura around his entire body with his magical ability.
3. Despite being the Knight of Death, he is not capable of resurrecting anyone except himself.
4. Percival does not have much effect from any types of magical drugs or sleeping chemicals.
5. His sword, Ouroborus, is an A-rated magical sword that is capable of changing its shape according to its use. While his other sword, the Dragon Handle, is the primary weapon that Percival currently uses.
6. Among all four knights of the apocalypse, Percival is the most talented in terms of cooking skills

.
7. Percival is also the most innocent character in the entire series; he easily relies on anyone, even strangers whom he has met once.
8. Despite having no strong family background like the other three knights of the apocalypse, such as Tristan (son of Meliodas), Lancelot (son of Ban), and Gawain (nephew of Arthur Pendragon), Percival is chosen as the leader

of the knights of the apocalypse.
Conclusion
That's it for this post. We hope you found Percival's wiki to be useful and got to know everything about Percival: Four Knights of the Apocalypse such as his enormous power, a wide range of mysterious abilities, and interesting facts.
As the series continues to evolve, we can expect Percival to unlock even more astonishing powers and hone his skills to a new height that will challenge or surpass Arthur Pendragon's power level. After all, he is the main character and Knight of Death in Four Knights of the Apocalypse.
Stay tuned with us for more character wikis from The Four Knights of the Apocalypse. Till then, check out the post below!
---
Do small things with great love.
Follow us on Twitter for more post updates.
Also Read
I am Sahil Khan and I was born in Dhanbad and raised in New Delhi, India. I am currently pursuing my graduation while also pursuing my passion for writing about anime. This is because I have been an otaku since I was 7 and writing about anime helps me overcome my stress while also honing my writing skills. Aside from writing, I am a filmmaker and an actor.