You have already met several new hot female characters in 2023. Now get ready for "The 100 Girlfriends Who Really Really Really Really Love You", an upcoming harem anime that will feature 100 cute and sexy female characters.
The manga counterpart of the series already got a great response from fans for its beautiful female characters and rom-com storyline. Now it's time for anime lovers to experience this amazing series and meet its female characters.
So let's get straight to this informative post and get to know everything about this upcoming harem series.
The 100 Girlfriends Who Really Really Really Really Love You: Wiki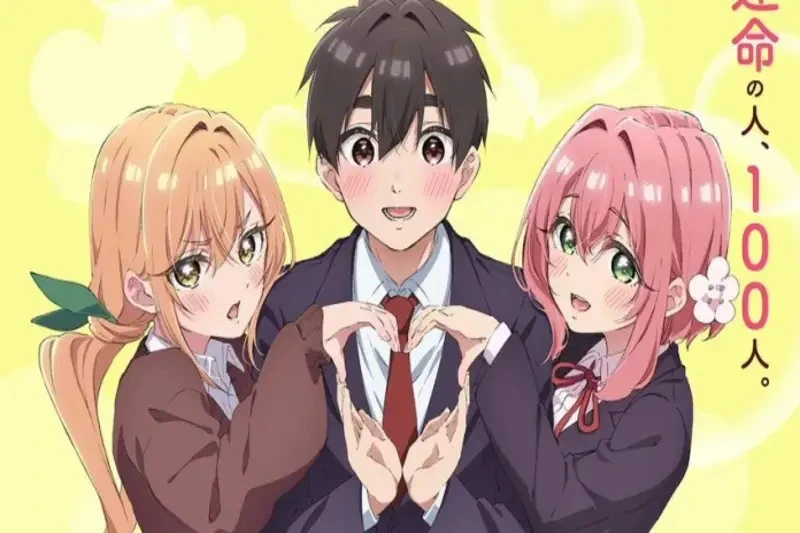 | | |
| --- | --- |
| Name  | The 100 Girlfriends Who Really, Really, Really, Really, Really Love You |
| Writer | Rikito Nakamura |
| First Serialization  | 2019 |
| Status  | Ongoing  |
| Genre | Harem, Romance and Comedy |
Beginning 
The series mainly depicts the complex love story of a high school guy named Rentaro Aijo and his 100 beautiful girlfriends. At first, Rentaro tried very hard to get a single girlfriend and approached 100 beautiful girls.
Moreover, he tried everything to impress them and confessed his feelings to all of them in the hope of making a single one fall for him. However, he was rejected by all of them and became very sad. 
Result:
Later, Rebtaro visits a shrine and asks for help from the God of Love to get a girlfriend. Now, the God of Love connected his soul to the girl who loved Rentaro 100 times more than he loved her.
However, there is an error made by God, and unintentionally, Rentaro's soul connects to 100 souls of different girls despite being connected to a single girl. 
Difficulties: 
Now, Rentaro has to make true love connections with all 100 girls who fall for him. If he ever neglects anyone's feelings, then she will eventually die in an accident. As a result, he needs to date all of his 100 girlfriends at the same time.
---
Main Characters of "The 100 Girlfriends Who Really Really Really Really Love You":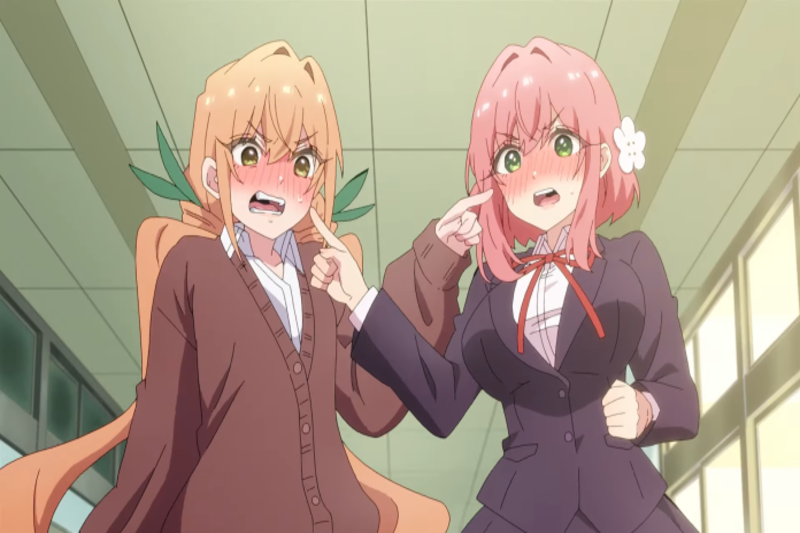 Notes: All 100 of Rentaro's Girlfriends are the main characters of the series, and it is impossible to include all of them in this section. That's why we just included Rentaro's first two girlfriends. 
1. Rentaro Aijo: 
Rentaro is an ordinary high school guy who just has one wish: to have a Girlfriend. Despite not being good at impressing girls, he still tries hard to get a girlfriend. After getting help from the God of Love, he finally got 100 girlfriends. Now, he enjoys his life to the fullest by spending fun time with all of his girlfriends. 
2. Hakari Hanazono: 
Hakari is a highly attractive high school girl and the first girlfriend of Rentaro. Her beautiful, short red hair and busty figure make her one of the hottest characters in the series. She comes from a very wealthy family and usually wears expensive outfits. Out of all Rentaro's girlfriends, she is one of the most perverted and usually does naughty things with Rentaro. 
3. Karane Inda: 
Karane is a beautiful blonde-haired girl and the second girlfriend of Rentaro. She is not good at expressing her true feelings to others, such as what she likes and dislikes. As a result, she is very insecure around Rentaro's other girlfriends, who are very outgoing and share everything with him. 
4. The God of Love:
He is the God of the local shrine, where Rinataro always comes to pray. After continually hearing Rentaro's wish to get a girlfriend, he finally granted his wish. However, he mistakenly granted him 100 girlfriends instead of one. Moreover, there is also a rule set on this wish: If Rentaro ever neglects or rejects any of his girlfriends, she will eventually die in an accident.
---
Where can I read its manga?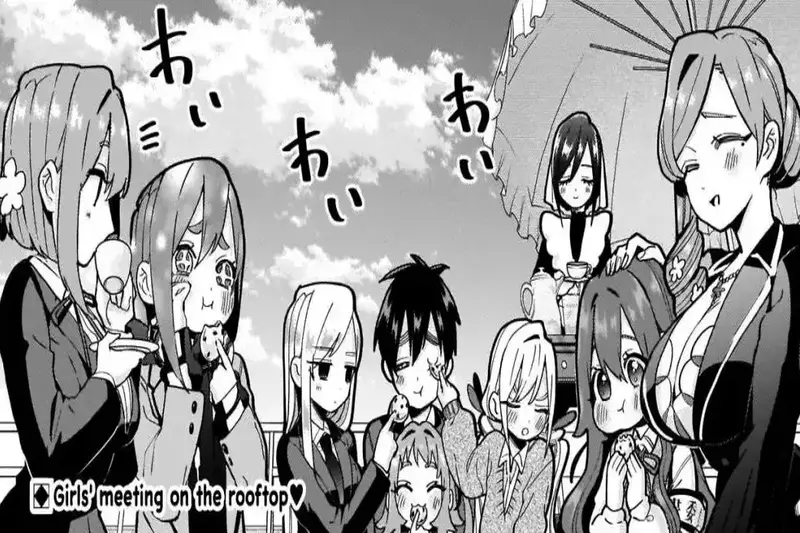 Its manga series first began serialization in 2019 and has been released in a total of 14 volumes. Moreover, its 14th volume was just released on July 19, 2023. You can read all 14 volumes in their original Japanese version on Young Jump Comics at Shueisha.
Moreover, the 15th volume of the series is set to be released on October 19, 2023. On the other hand, its English version only had a total of six volumes available to read.
You can read it on the Weekly Young Jump at Seven Seas Entertainment. Moreover, the seventh volume is set to be released on September 5, 2023.
---
Where can I watch its anime?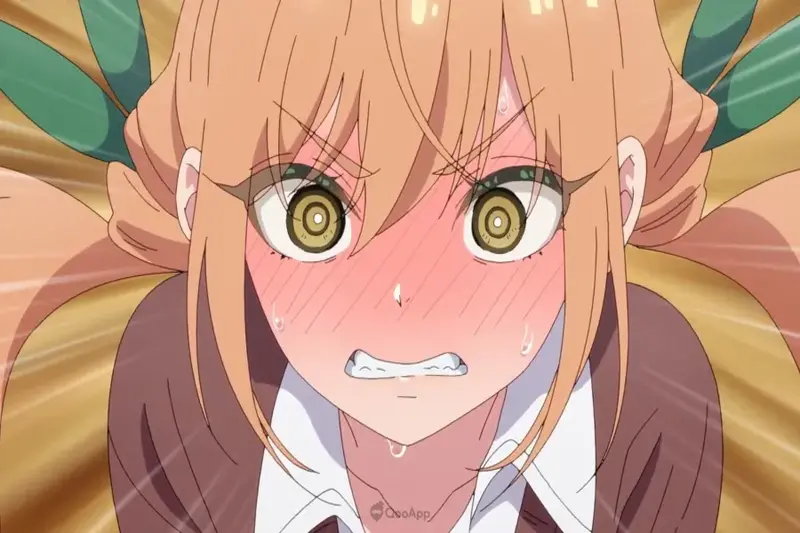 As per the official's latest announcement, "The 100 Girlfriends Who Really, Really, Really, Really Love You" anime will premiere on October 8, 2023, on Tokyo MX and its affiliated TV networks.
Moreover, the series also got an advance screening at Marunouchi Piccadilly in Tokyo on October 1, 2022. In this advance screening, they premiered the first two episodes of the series prior to its original release.
On the other hand, the officials have not revealed the streaming platforms where the series will be released for international viewers.
---
Is it worth reading and watching "The 100 Girlfriends Who Really Really Really Really Love You" series?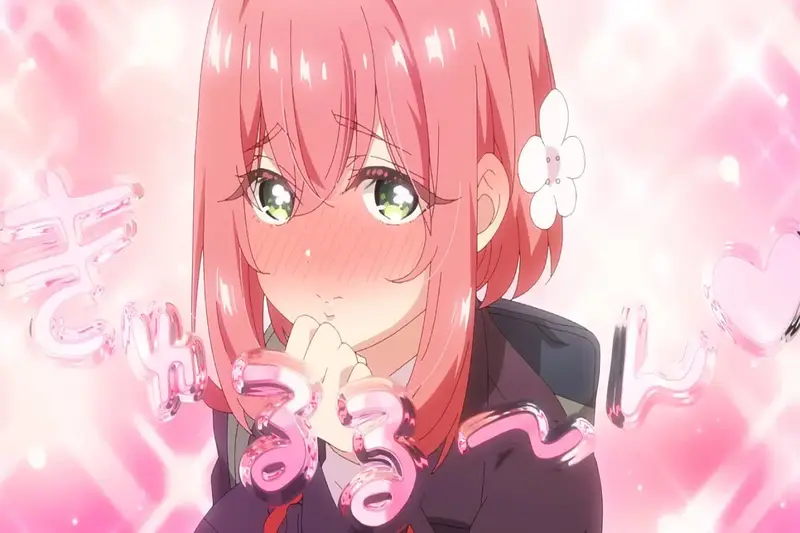 Seeing the success of the manga counterpart of the series, it is very obvious that it is definitely worth reading. This manga got good rankings on several major manga awards, such as the Next Manga Award and Shinkan Manga Taisho.
Moreover, in Anime Japan 2022's event, it also won the fifth position in the category of "Most Wanted Anime Adaptation". Aside from its great achievement, the series also has a highly engaging storyline and the unique concept of featuring 100 major female characters.
It is very rare to say in any series that our protagonist has 100 girlfriends. As a result, you have to read and watch this amazing series to experience its captivating story and meet its wide range of cute and hot female characters.
---
Conclusion:
That's it for the post! We hope you found The 100 Girlfriends Who Really Really Really Really Love You wiki to be useful. If you love to meet a wide range of beauties and are looking for some unique harem worlds, then you should definitely check out this fantastic series.
---
Do small things with great love.
Follow us on Twitter for more post updates.
Also Read:
I am Sahil Khan and I was born in Dhanbad and raised in New Delhi, India. I am currently pursuing my graduation while also pursuing my passion for writing about anime. This is because I have been an otaku since I was 7 and writing about anime helps me overcome my stress while also honing my writing skills. Aside from writing, I am a filmmaker and an actor.