Last updated on May 15th, 2022 at 03:14 pm
The word 'pirate' makes one think about the evil guys and the looters that used to roam around the seas back in the old days. And even in our childhoods, we had thought of ourselves as cool and brave pirates and had gone on adventures to search for unknown treasures. Moreover, pirates have been featured in various film productions.
But rarely starred in any type of anime. Even so, there are some notable anime about pirates out there. Not only do they include traditional pirates who travel across the sea, but also space pirates! And these space pirates travel by space ships! So without any further delay, let's get into it and discuss the Top 15 best pirates Anime.
Top 15 Best Pirates Anime Ranked –
15. The Enemy's the Pirates!: The Cats' Banquet –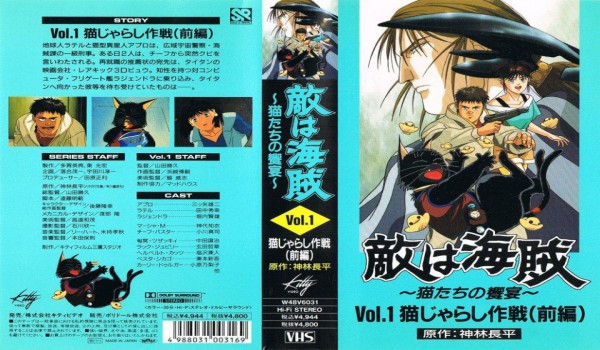 Rating – 6.18
Plot – This anime is one of the oldest anime series and was aired back on December 26, 1989. The story begins with Apulo, a space alien with cat-like features, and his human sidekick Latell. Both of them work in the Division of Space Piracy (or DSP), and their method of solving cases often ends up in destruction. And the officers are hellbent on convincing each other to resign, all the while attempting to stop the space raider Youmei.
Total Number Of Episodes – 6 (OVA)
Source – Crunchyroll
---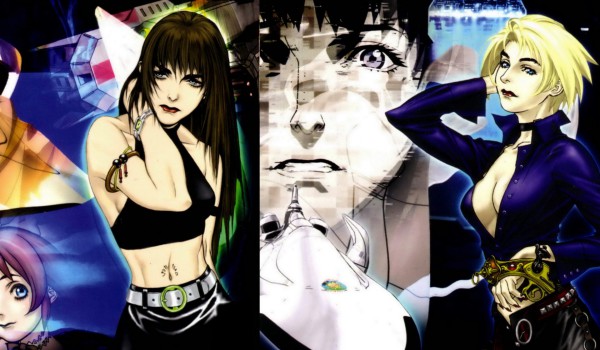 Rating – 6.34
Plot – Another one of the earliest anime and the title of the anime Sol Bianca is nothing but a starship loaded with advanced technologies than ever known. And the warship is piloted by five notorious female pirates while searching for a legendary powerful item named Gnosis as well as the most valuable mineral in the galaxy, Pasha. All the while executing revenge against those that wronged them and carrying through a stowaway's quest to save his loved ones.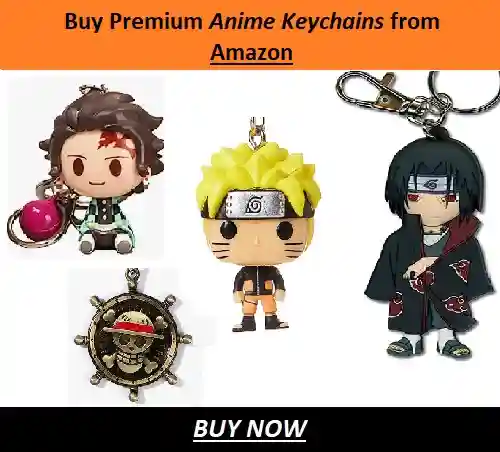 Total Number Of Episodes – 2 (OVA)
Source – Crunchyroll
---
13. Uchuu Kaizoku Mito no Daibouken/ Space Pirate Mito –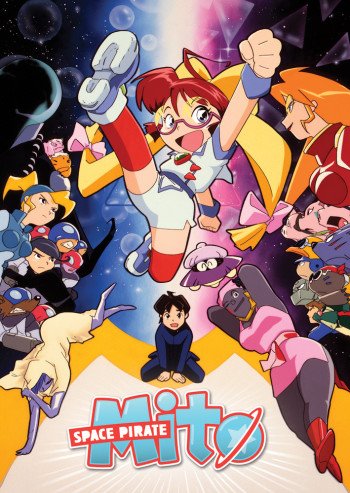 Rating – 6.39
Plot – The story of this series revolves around the galaxy's most dangerous pirate named Mito. However, she isn't any ordinary wanted criminal but a three-foot-tall alien with a childlike appearance. Her daily duty is to destroy countless police spaceships, but she has a longing wish to be called 'mom'.
Total Number Of Episodes – 13
Source – Anime-planet
---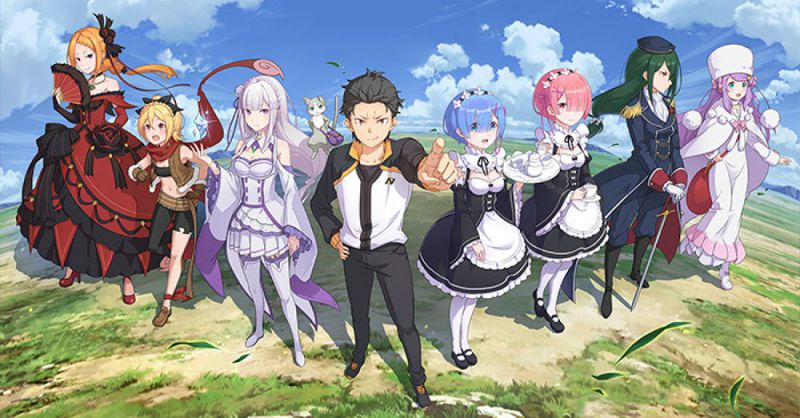 Must Read – Top 6 Love Triangle Anime of all Time
---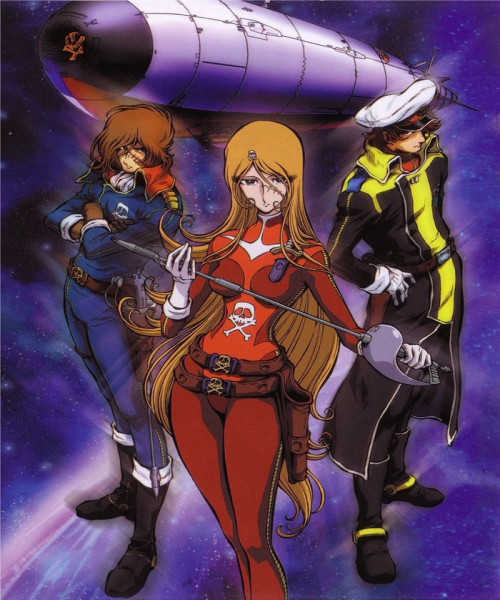 Rating – 6.55
Plot – Finally, there is peace on Earth after a long war between machine men and humans but is it all that seems when the victory leans towards the side of the former? Follow Zero, a member of the Earth fleet, who struggles to forget about his family that got lost in the war all the while seeking to complete a near-impossible assignment, .i.e., to capture the famous space pirate Captain Harlock.
Total Number Of Episodes – 13
Source – Crunchyroll
---
11. Coyote Ragtime Show –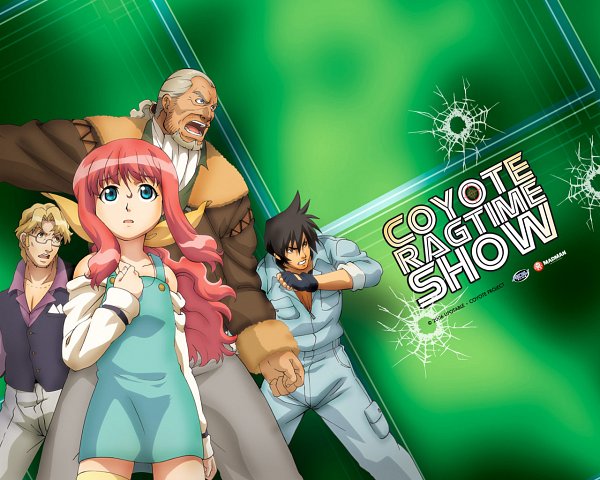 Rating – 6.65
Plot – Franka was living a normal life until she gets swept by Coyote, a pirate outlaw who got in prison for traffic offenses, on an exciting quest to find her father's treasure. But who knew her simple adventure would turn into action and each turn into more deadly scenarios. And not only that, they get chased by two federal officers as well as an android assassin.
Total Number Of Episodes – 12
Source – Crunchyroll
---
Rating – 6.88
Plot – The protagonist of this series is a mysterious female pirate and to others, she is simply known as Emeraldas. Follow Emeraldas on her journey as she travels through the universe and battles the autocracy of a powerful yet merciless hidden race. But even before that, she has to overcome the haunted memories of her lost love. So, when mentioning the 15 best pirates anime, this has to be included.
Total Number Of Episodes – 4 (OVA)
Source – Crunchyroll
---
9. Bodacious Space Pirates –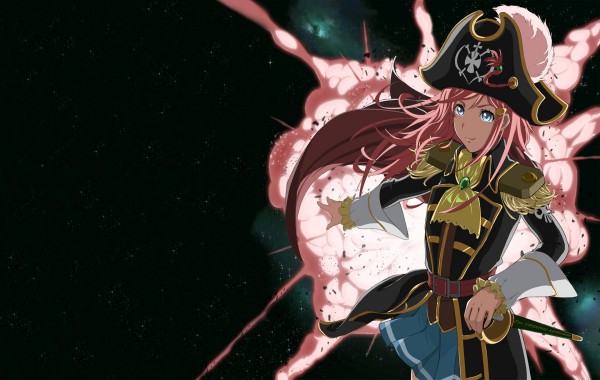 Rating – 7.17
Plot – What would you do if you are suddenly tasked to be the commander of a pirate ship by some unknown people. That's what happened to Marika who was living her normal high school life until her dead father's subordinates insist Marika on becoming the commander of Bentenmaru, a space pirate ship, all the while adapting to her new life as a pirate.
Total Number Of Episodes – 26
Source – Crunchyroll
---
8. Kenran Butou Sai: The Mars Daybreak –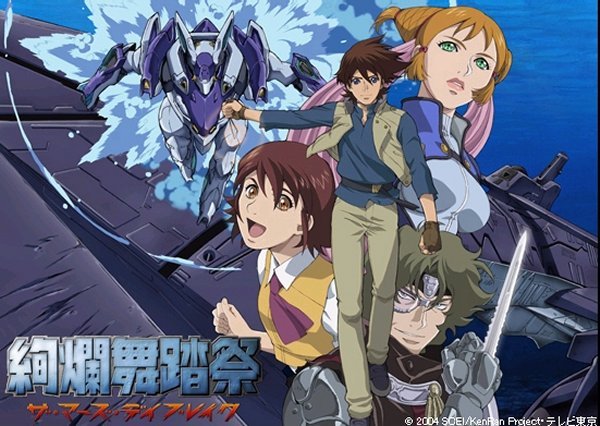 Rating – 7.18
Plot – The story is set in a futuristic yet dystopian setting of the planet Mars where humans live on city-like ships which float through the open seas of Mars. On a planet where water entirely covers it, and problems like scarcity of jobs and food persisting, Gram and his friends try to make of it. But what happens when he gets mistaken for being a member of the notorious band of pirates and gets kidnapped by the said group?
Total Number Of Episodes – 26
Source – Crunchyroll
---
Rating – 7.29
Plot – The story follows a rookie sky pirate named Cloud who discovers an unusual cargo named Ren on his routine raid. He eventually finds out that Ren not only belongs to a prized race but has the ability to grant humans power through 'Reacting'. In a turn of events, Cloud ends up as the protector of Ren after he refused the request of the 'Arc Aire' agency.
Total Number Of Episodes – 26
Source – Crunchyroll
---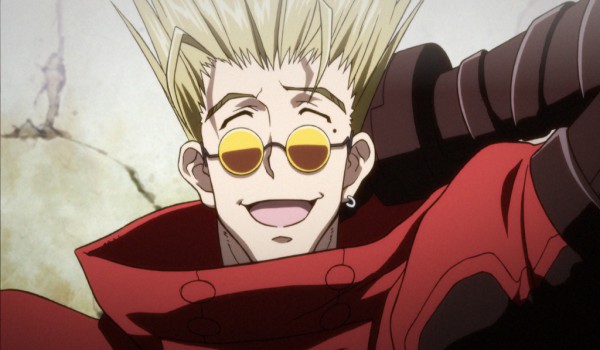 Must Read: Top 30 Best Comedy Anime of All Time
---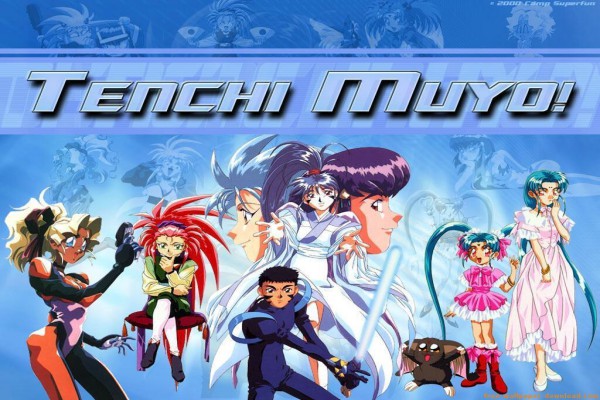 Rating – 7.44
Plot – Will you run away or help the alien who crashes beside your house? Meet Tenchi Masaki whose life got upside down after the spaceship of the infamous pirate crashed near his family's temple. Follow Tenchi as he teaches the customs on the Earth to the six extraterrestrial pirate women all the while preventing the troubles created by them.
Total Number Of Episodes – 26
Source – Crunchyroll
---
5. Space Adventure Cobra –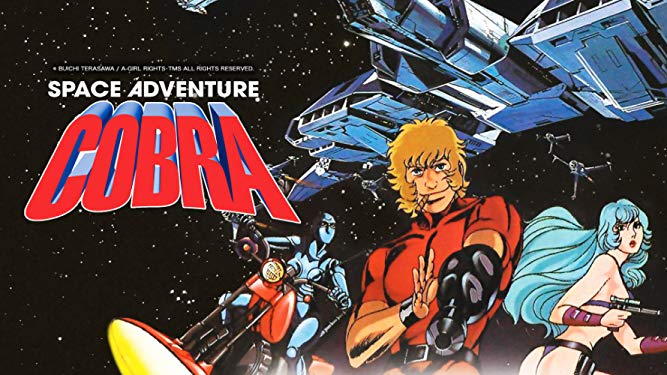 Rating – 7.70
Plot – Another one of the earliest space pirate anime and also one of the well-known ones. The opening of this series begins with salaryman Johnson discovering that he has a new identity and his memories have been altered. Eventually, he finds out that he is in fact the notorious yet reported dead space pirate Cobra.
Total Number Of Episodes – 31
Source – Crunchyroll
---
4. Space Pirate Captain Harlock –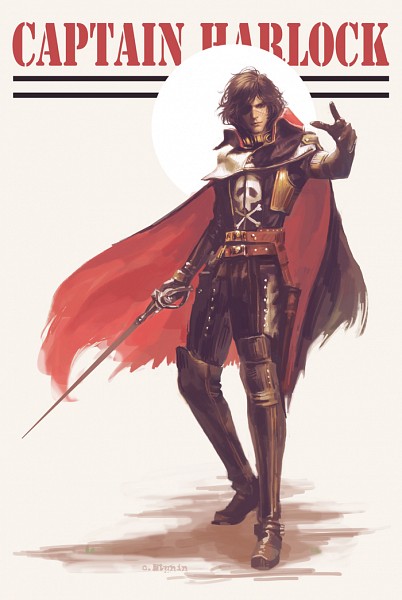 Rating – 7.71
Plot – The list wouldn't be complete if this oldest anime about space pirates is not mentioned. The setting of this plot is set in a futuristic Earth where robots do all the work and as a result, the humans laze around. And as the title suggests, the story revolves around Captain Harlock who along with his misfit group tries to save humanity from the impending alien threat.
Total Number Of Episodes – 42
Source – Crunchyroll
---
3. Seihou Bukyou Outlaw Star –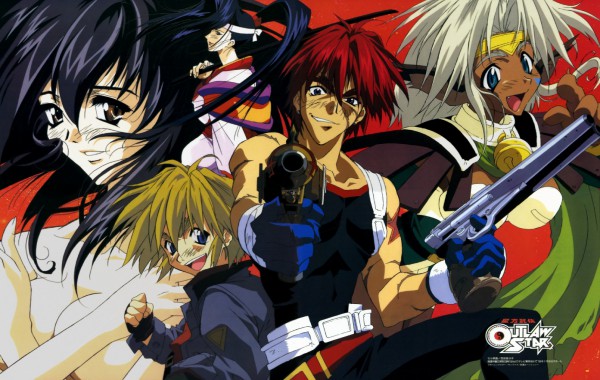 Rating – 7.87
Plot – Everyone at some point dreams of owning a ship to sail through the seas. The same is for Gene Starwind, but the difference is he wants to sail through the sea of stars and lives through his dream. But his life changes when he takes on a mysterious assignment and boards the highly advanced pirate ship named Outlaw Star.
Total Number Of Episodes – 24
Source – Crunchyroll
---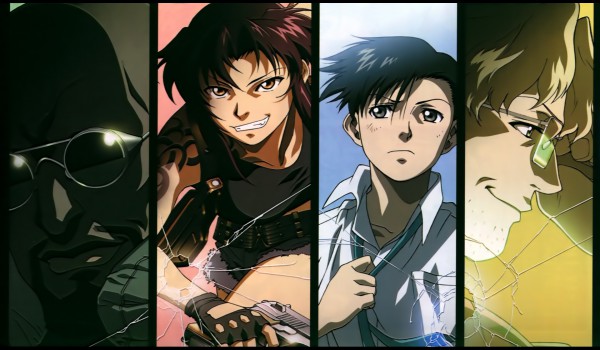 Rating – 8.05
Plot – One of the well-known pirate series and begins with the story of Roanapur, a city within Thailand infamous for its depraved illegal activities that even the authorities and churches remain untouched. Comes along Rokurou Okajima, an average salaryman who gets kidnapped on his first day of a business trip by a group mercenary known as Black Lagoon. And at his every step, death is fixed, so to survive, he must prepare himself for the bloodshed and adapt to his demanding situations.
Total Number Of Episodes – 12
Source – Crunchyroll
---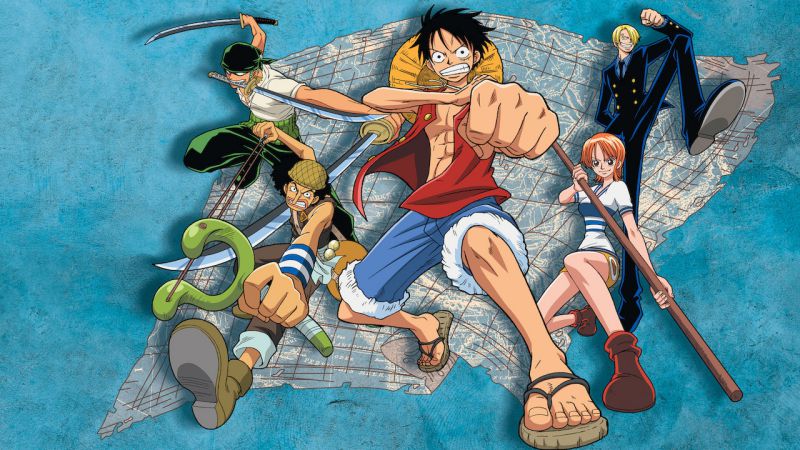 Rating – 8.53
Plot – When talking about animes featuring pirates, one must include this ever-popular anime on the Top 15 best pirates anime. The story revolves around Monkey D. Luffy who wants to follow the path of his childhood hero, Gol D. Roger, and become the King of the pirates. But doing so, one needs to find the greatest and mysterious treasure named "One Piece". Join along with Luffy as he tries to make his dream come true while meeting eccentric characters and making a ragtag crew of his own.
Total Number Of Episodes – 967 & ongoing
Source – Crunchyroll
The post concludes here. Above listed series are some of the well-known anime about pirates and we have done the 15 best pirates anime list based on our research and their ratings. We will be back with more posts like this. Till then, stay tuned with us.
---
Follow us on Twitter for more post-updates.
Also Read: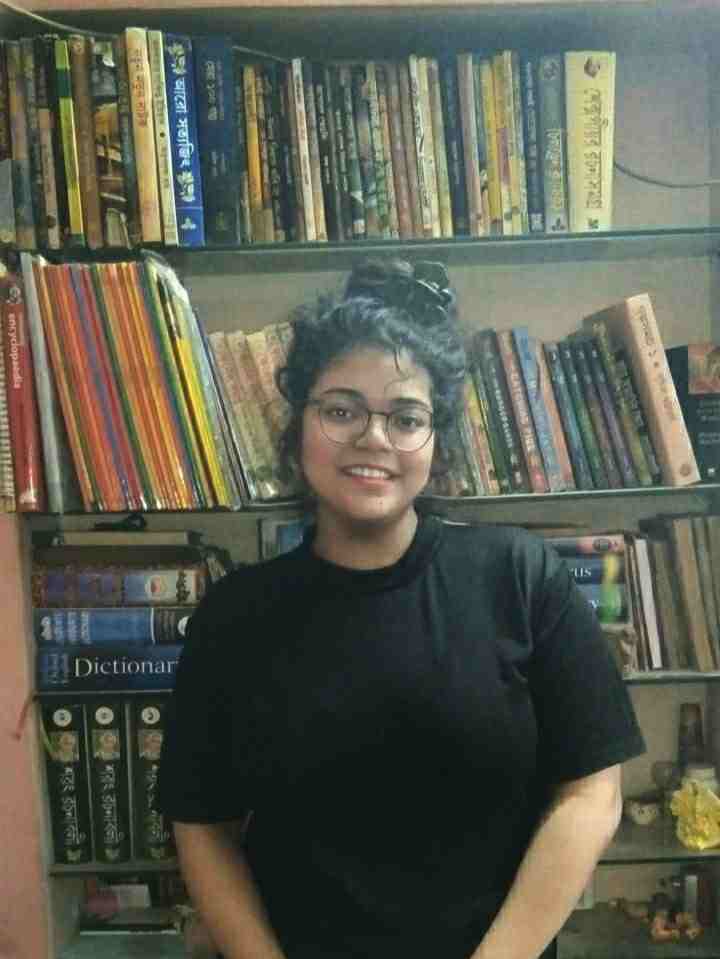 Namrata is a nature lover and frequently spends their time making elaborate plans of settling near the banks of Manasarovar lake with their best friend. If not, then they can be found reading mangas, books, comics, or science journals. Quite interested in science and will start talking about its endless theories if given the opportunity.