We have watched a lot of anime from various genres from time to time. Anime has been the medium that created new genres and also new concepts that were loved universally. From all of those unique concepts, anime with Jesus or Buddha should be the rarest of the batch.
Today, we will be taking at some of the rarest anime among them. Without further ado, we will be straight up jumping into the ranking of top anime with Jesus or Buddha.
Top 15 Anime with Jesus and Buddha
15) The Rebirth of Buddha  
IMDb Ratings: 4.9/10 
Runtime: 1hr 55 min
Studios: Group TAC
Genre: Drama, Romance, Supernatural, Psychological 
A young aspiring journalist has her world turned over after the day she tries to kill herself but is still alive. From that day on, she was capable of seeing spirits when she almost lost her life.
She then starts her journey to understand the cause behind this mysterious scenario. The movie follows the spirit of Buddhism and reincarnation while keeping its front strong with the supernatural genre.
---
14) Why We Live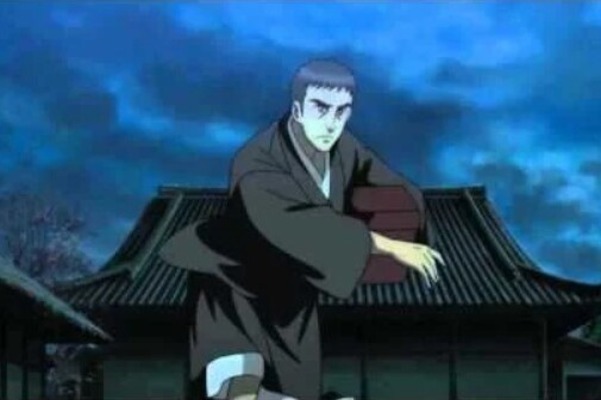 IMDb Ratings: 5.2/10
Runtime: 1hr 26min
Studios: Studio Deen
Genre: History  
Another short movie features the concept of Buddha and his teachings, with a subtle way of dragging in viewers. It follows the story of a character who hates the concept of temples and monks.
Following his life, as he becomes old and his responsibilities increase, this anime tackles the concept of the reason for our existence. Buddhism is a significant part of this film, as it very closely follows the teachings as well as the concept of Buddha.
---
13) Namuamida Butsu! Rendai Utena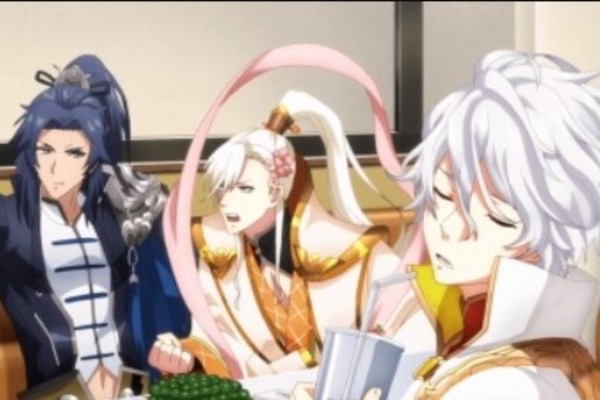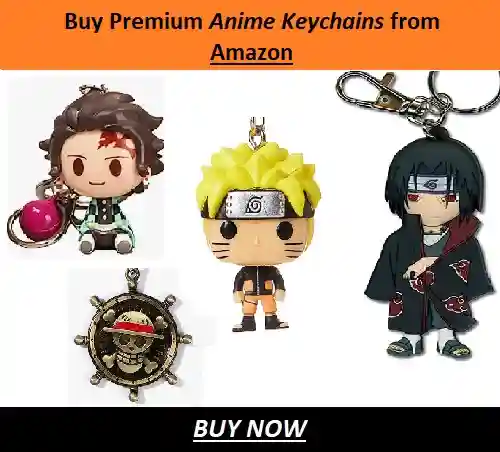 IMDb Ratings: 

5.7/10

Number of Episodes: 

12

Studios: 

Asahi Production

Genre: 

Fantasy, Action
Ever wondered if there would ever be an anime about Thirteen Buddhas and how they defend the world? Then this anime is exactly what you are looking for, as you can jump right into it.
The storyline follows the same, the Thirteen Buddhas, along with Taishakuten and Bonten, fight against a recurring evil. The conflict, as well as the Buddhist principles and concepts, were very well depicted too. This makes it an exciting watch and earns a place in the top anime with Jesus and Buddha.
---
12) Buddha the Endless Journey
IMDb Ratings: 

6.2/10

Runtime: 

1hr 25min

Studios: 

Toei Animation

Genre: 

History, Drama, Supernatural
Ask no less than this, as this is the perfect anime in this list of anime with Buddha. This movie directly follows King Siddhartha's story in his journey to learn the true purpose of his existence and becoming Buddha.
This is the story of the King before he enlightened the whole world and became a god who is revered now. This movie also follows one of the most vital stories in the King's story and is one of the primary reasons he chose to become a monk.
---
11) Buddha The Great Departure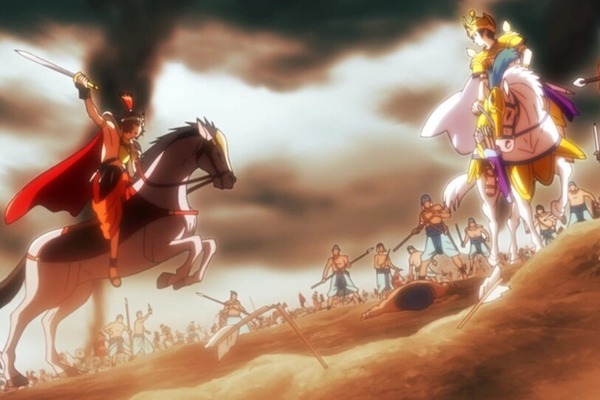 IMDb Ratings: 

6.2/10

Runtime: 

1hr 51 min

Studios: 

Toei Animation

Genre: 

History, Supernatural, Drama
Another movie that closely follows one of the most crucial phases in Prince Siddhartha's transformation. This movie marks the start of the Prince's journey and his ascent into godhood.
The events in this movie can be said as the moments which led to the birth of a new god, Buddha. From history, we can understand how important this chapter is in the Prince's life as well as the people surrounding him.
---
10) Record of Ragnarok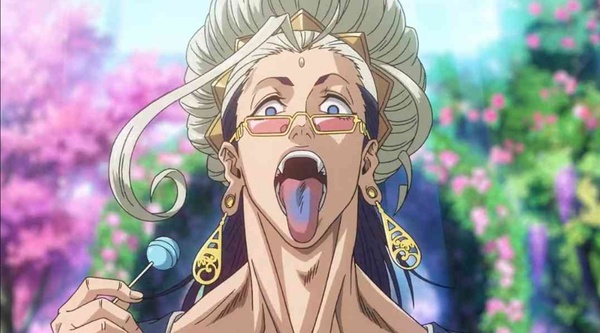 IMDb Ratings: 

6.2/10

Number of Episodes: 

12

Studios: 

Graphinica

Genre: 

Seinen, Action, Drama, Fantasy 
Thirteen Gods face off against thirteen mortals with Valkyrie powers aiding them to see who comes out superior and stays alive. This series features a lot of gods from various mythologies and also has a good portrayal of the Gods.
Yes, this series also shows Buddha and Jesus, which is why this is ranked in this list of anime with Jesus and Buddha. Buddha also fights in the manga, which is going to release soon in anime format.
During the same fight, we catch glimpses of four great Saints, and Jesus is also one of them. Who wouldn't love to see one of our favorite gods Buddha, go all out in a fight to defend his ideals and protect his people?
---
9) Oseam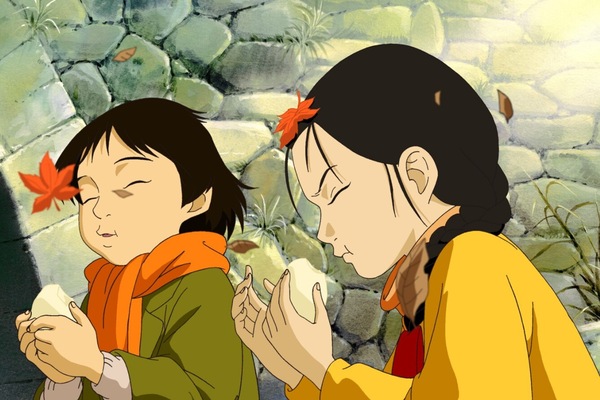 IMDb Ratings: 

6.9/10

Runtime: 

1hr 17min

Studios: 

Korean Animation

Genre: 

Adventure, Drama
A small short feature film that perfectly manages to showcase the concepts of Buddha and his teachings, Oseam is the right watch for religious fans and with family too.
Oseam is a story about two young siblings who have been growing up in temples and monasteries. The story follows the kid's journey along with their guardian Monks. On the trip, we understand the hardships the kids have to go through to reach the end of their journey and reach enlightenment.
---
8) Saint Young Men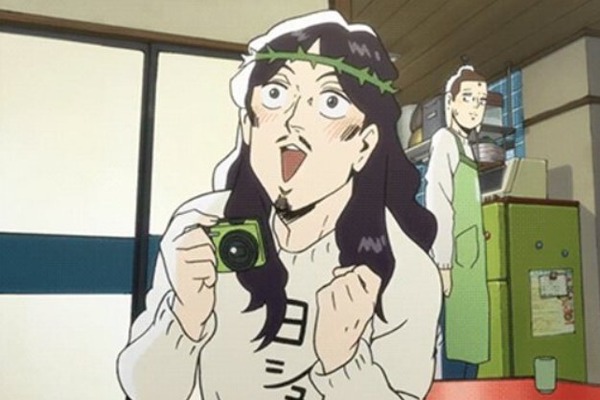 IMDb Ratings: 

7.1/10

Number of Episodes: 

2

Studios: 

A-1 Pictures

Genre: 

Slice of Life, Comedy, Seinen
If you are looking for anime with Jesus and Buddha, then this is the perfect short watch catered for you. This short anime follows the daily life of Jesus and Buddha, being roommates and going through modern Japan.
The series is more focused on the comedy part, and the anime took the fandom by storm when it was released. It instantly became a hit with fans and became hugely popular after the release of its movie too.
---
7) My Last Day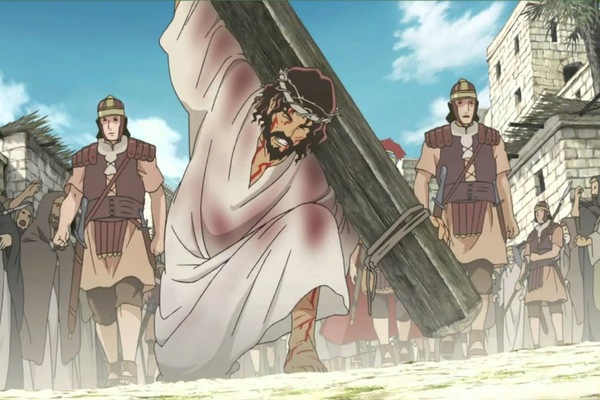 IMDb Ratings:

 7.6/10

Runtime: 

9mins

Studios: 

Studio 40 C

Genre: 

Biography, Drama, History 
An animation short that closely shows the crucifixion of Jesus from the eyes of one of the criminals who received the same treatment. This short animation was loved by fans for its apt showcase of Christianity concepts.
The criminal tries repenting and confessing to his sins after understanding the beauty behind Jesus's teachings. It sticks to its moral values of repentance and redemption while showcasing through the criminal's point of view.
---
6) In The Beginning The Bible Stories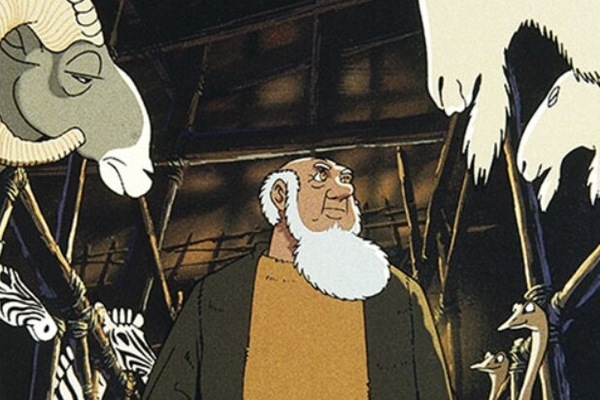 IMDb Ratings: 

7.9/10

Number of Episodes: 

26

Studios: 

Tezuka Productions

Genre: 

History, Adventure, Drama, Fantasy
A direct adaptation of the Bible, this anime is faithful in adapting the stories and portraying the concepts taught before and after Jesus's arrival perfectly.
This anime was loved by all of the religious fans for its showcase of the stories in the Bible and some old scriptures. After watching this anime, people will surely say that this is indeed the perfect anime with Jesus, showcasing the beauty of the old classics as well as the religion as a whole.
---
5) Silver Spoon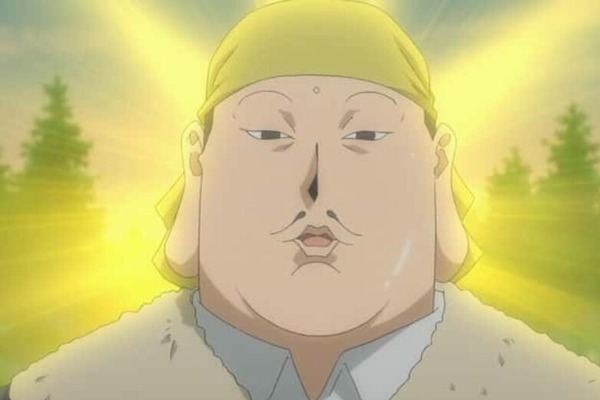 IMDb Ratings: 

8.0/10

Number of Episodes: 

22

Studios: 

A-1 Pictures

Genre: 

Slice of Life, Shounen, Comedy, Drama
Looking at the synopsis of this anime, you might not assume this anime would either have an appearance of Jesus or Buddha. But, on the inside, it does have a concept of Buddha and the personification of this God.
One of the teaching faculty takes the exact appearance of Buddha and his character traits too. Even the other character agrees that Yoshiyuki Nakajima looks exactly like Buddha. What more do we need to watch this anime that uniquely involves the Buddha concept in its story?
---
4) Charcoal Feather Federation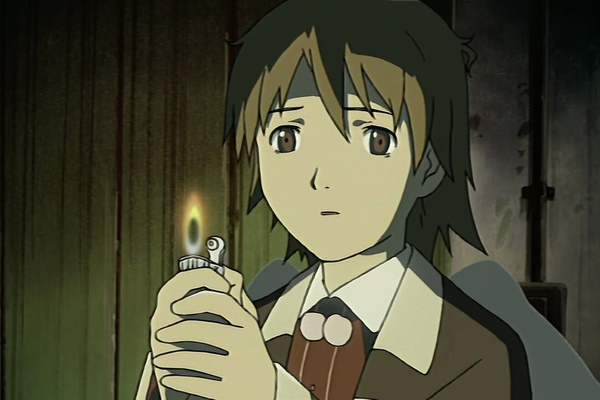 IMDb Ratings: 

8.0/10

Number of Episodes: 

13

Studios: 

Radix

Genre:

 Drama, Fantasy, Mystery 
Following the popular concepts of Angels and reincarnation throughout this anime, this series has another unique concept of Jesus involved. Despite never openly proclaiming that it is anime about Jesus, it does hold to his teachings and bible stories.
The story follows a girl named Haibane, who becomes an angel after she dies. She received a strict moral compass and rules preventing her leave from the mysterious village she is re-born in. The rest of the story follows in unfolding the mystery and a few side stories regarding some other characters.
---
3) Kino's Journey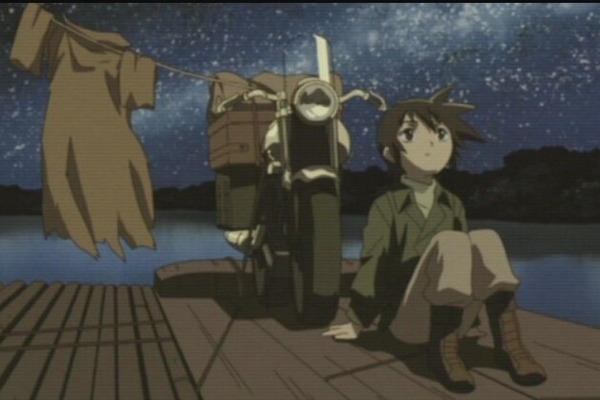 IMDb Ratings: 

8.4/10

Number of Episodes: 

13

Studios: 

A.C.G.T

Genre: 

Action, Adventure, Slice of Life
A critically acclaimed anime for its recurring themes of Buddhism principles and teachings, this anime beautifully encompasses the most vital lesson about Buddha.
Travel is a recurring theme throughout the anime, as the series focuses on a teen named Kino and his bike Hermes on their journey in this beautiful world. With its travel themes, it subtly mixes the teaching of Buddha to make it a one-of-a-kind anime and succeeds. This anime also received a reboot, in case you prefer new animation over old-school animation.
---
2) Neon Genesis Evangelion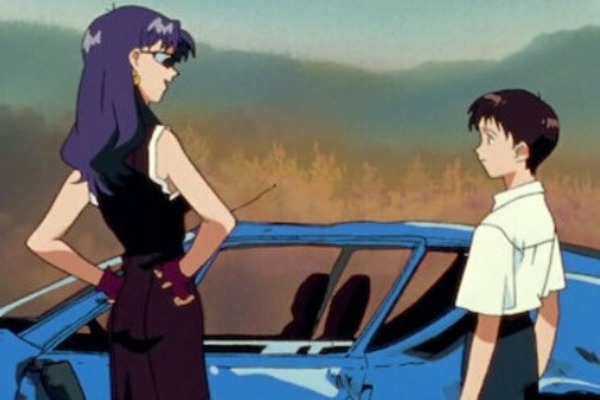 IMDb Ratings: 

8.5/10

Number of Episodes: 

26

Studios: 

Gainax, Tatsunoko Productions

Genre: 

Mecha, Dementia, Avant-Garde, Action, Suspense, Drama, Sci-Fi
One of the genre-defying anime, as well as the most controversial anime of its time, this anime received a lot of backlash for its raw and realistic portrayal of a few characters.
This anime is one of a kind and could never be re-created in any form. There are also the Evangelion movies, for a re-telling of the events of Evangelion, which stray from the original anime route.
Despite its appearance, this anime has a plethora of references to the Bible, Angels, and many more concepts involved in the teachings of Jesus. Even the opening and ending of the anime itself have so many references to these topics. This alone should make it obvious enough why this series is number 2 in anime with Jesus and Buddha.
---
1) Hunter x Hunter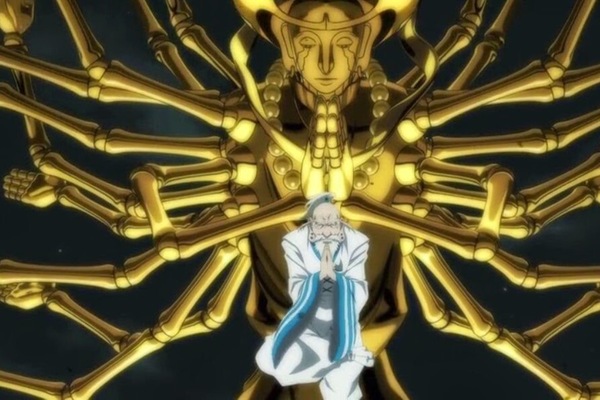 IMDb Ratings: 

9.0/10

Number of Episodes: 

148

Studios: 

Madhouse

Genre: 

Shounen, Action, Adventure, Fantasy
What more than to close off this list of anime with Jesus and Buddha with one of the greatest Shounen of all time? A Shounen at heart, HxH has many memorable characters and arcs in anime.
At first glance, it might not look that this has the concept of Buddha or Jesus but fret not, as the concept is truly there. In Chimera's arc against a powerful foe, Chairman Netero unleashes his Nen power finally. This form is none other than the 100-handed Buddha, which he uses in combat. 
Even the release of this technique focuses on praying to release its one in a hundred attacks. The portrayal also was loved by fans and critics alike, and the technique is also very powerful and deadly.
This marks the conclusion of our take on top anime with Jesus or Buddha of all time. Closing off one chapter means we will be coming up with newer and unique topics for our fans, so until then, you will have to wait.
---
Do small things with great love.
Follow us on Twitter for more post updates.
Also Read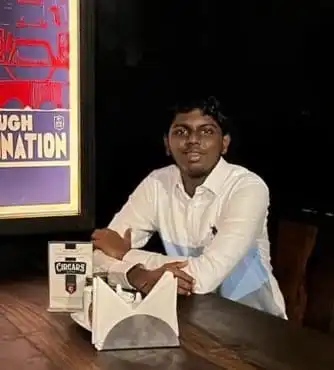 Eswar Keshav is an ardent anime fan for more than a decade. Along with this, he also has been following anime and manga updates for years. He is also enthusiastic and passionate when it comes to writing about his favorite things. Combining his love for writing and his love for anime and manga, his articles speak of his love for the genre.