This post is updated based on new information.
Redo of Healer is a Winter 2021 anime that has become quite popular among fans. This story is about Keyaru, who gets the powers of a hero and has to walk the path to greatness.
However, things were not so straightforward as he had to undergo severe punishment, and the only thing that kept him alive was his healing capabilities. The story is perfectly built on the stage of revenge as Keyaru is set on punishing those who have wronged him.
There are several anime out there that also have a revenge theme with a dark storyline involving some 18+ content. In this article, we are going to rank them based on their ratings in MyAnimeList.
12) Queen's Blade: Vanquished Queen Specials (5.49)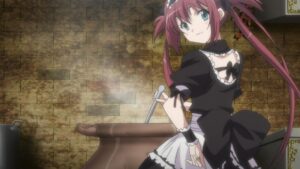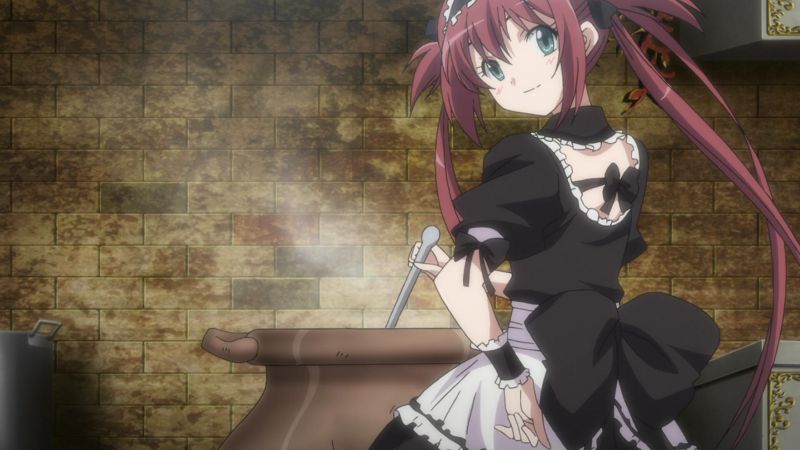 This series takes place after the events of Queen's Blade. Claudette rules Gainos and the entire continent and people tremble in fear under his rule. In the meantime, a rebel army is formed led by Thundercloud Queen and Annelotte to overthrow the tyrannical king and restore peace within the kingdom.
Number of episodes: 4
---
11) Violence Jack: Evil Town (5.53)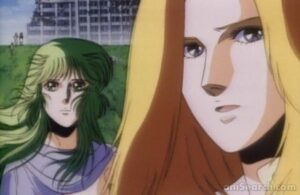 In this anime, the world has been wrecked by natural disasters which led to it being buried underground. Cities were destroyed as the whole civilization is pushed into a nightmare.
Savage creatures now rule the earth and the most powerful of them is a creature named Violence Jack. It tries to stop a civil war from starting in Evil Town by its wretched inhabitants.
Number of episodes: 1
---
10) Seven Mortal Sins (5.69)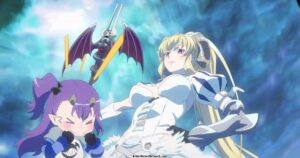 Starkly different from the Seven Deadly Sins, this story is about Lucifer who is thrown out of Heaven for plotting against the Lord. While descending into hell, Lucifer notices Maria Totsuka in a high school church.
After arriving in Hell, Lucifer forms a rebellion with the help of the aspiring Demon Lord and Leviathan. However, she is easily repelled and her powers are sealed away by placing a garb of punishment over her body. She returned to earth and made Maria her immortal slave while starting her journey to break the curse laid on her. 
Number of episodes: 12
---
9) Valkyrie Drive: Mermaid (6.10)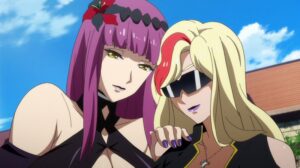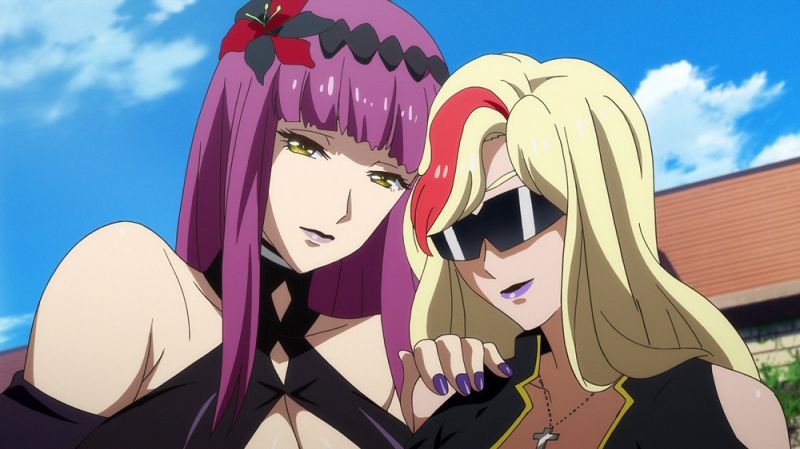 In this anime we find 16-year-old Mamori Tokonome being teased at school for her unlucky surname. Things change for her when she wakes up one day to find herself captured in Mermaid Island.
However, she was lucky enough to be rescued by Mirei Shikishima who awakened the hidden powers within her. Now, these two pair of people have to find friends on that dangerous island in order to survive.
Number of episodes: 12
---
8) Harem in the Labyrinth of Another World (6.74)
Isekai Meikyuu de Harem wo is one of the best anime like Redo of Healer. You will definitely love this anime for its harem and isekai themes. The story revolves around a high school student Michio Kaga who gets bored with his everyday life.
One day he starts to play a strange online game and accidentally gets teleported into the game world. Now he has to live a different life in the game where he will battle against monsters, enjoy new adventures and satisfy all his desires. It is a perfect match for Redo of Healer. 
Number of episodes: 12
---
7) Kiss x Sis (6.85)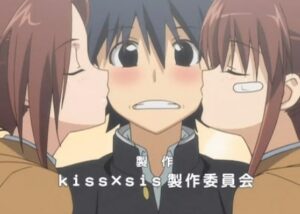 Kiss x Sis is an Ecchi anime with much love and romance. It is also the best anime if you want something similar to Redo of Healer. The story began when the father of Keita Suminoe, a normal high school boy, remarried a new woman.
Now he not only gains a new mother but elder twin sisters as well. Both his sisters fall in love with him and strive to be Keita's future wife. Now, Keita is trapped between pleasing her sisters, choosing between them, or living a normal life. So, what will he do? 
Number of episodes: 12
---
6) The Testament of Sister New Devil: Burst (6.88)
The protagonist of this anime, Basara Toujou has to lead a difficult life due to protecting his demonic sisters, Mio and Maria Naruse. Powerful demons are always looking for an opportunity to attack them in order to claim Mio's powers.
His job proves to be more difficult after the sudden rise of political tension in the demon realm. Things turn shaky when they had to go to the demon realm after being summoned there. Thus, Basara's only course of action is to make himself stronger to defeat the demons.
Number of episodes: 10
---
5) High School DxD (7.38)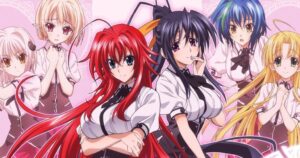 Issei Hyoudou enjoys his new life after taking his admission to a co-ed school. Things get even better when a beautiful girl asks him out on a date.
However, to his utter disbelief, he gets crushed by her on that date. Luckily, occult club president, Rias Gremory revives his life as her servant. Issei who is now reborn as a devil must adjust to his new life as they continue their battles against the fallen angels.
Number of episodes: 12
---
4) Goblin Slayer (7.45)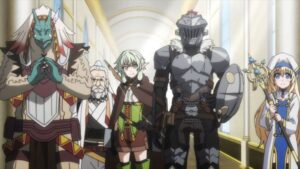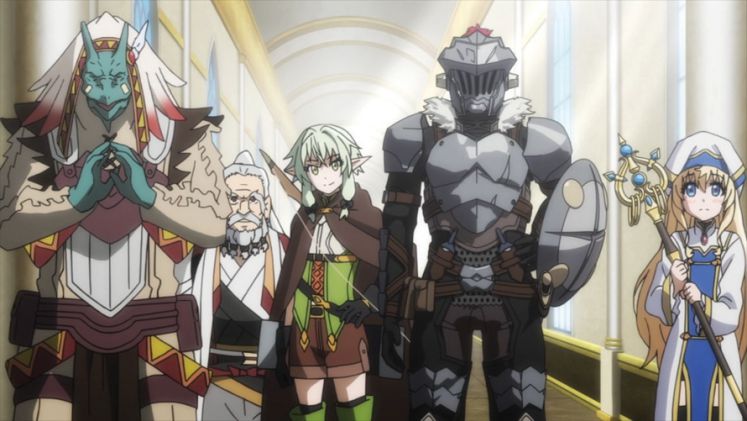 Things are not looking good for the rural civilisations as goblins keep on raiding and plundering them. They take away the females of other species in order to increase their own population.
Amidst this chaos, a 15-year-old Priestess decides to launch a counterattack with some rookies. However, they get defeated easily but luckily for her, she gets rescues by the Goblin Slayer. He takes him to his guild whose sole purpose is to destroy the whole goblin clan.
Number of episodes: 12
---
3) Interspecies Reviewers (7.55)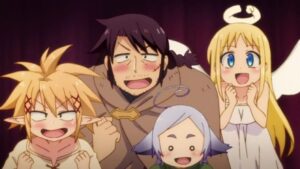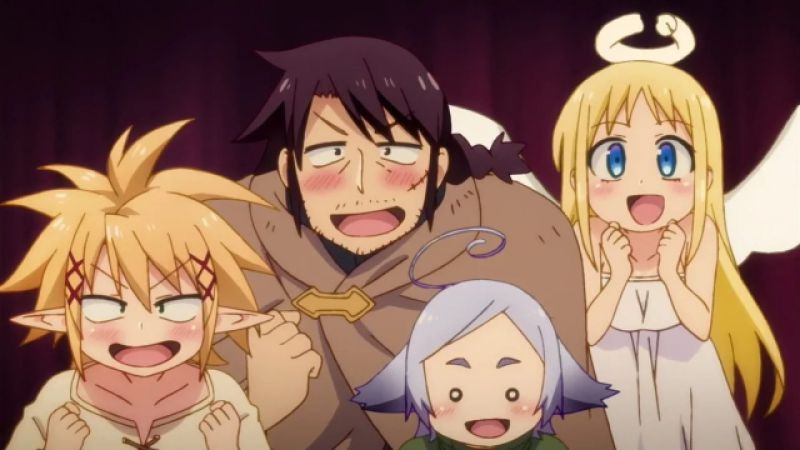 The world as we know is inhabited by various races ranging from fairies to slimes. Naturally, it is hard for people to decide with whom to engage in an interpersonal experience when there are so many choices available.
A group of brave warriors take it on their shoulders the job of rating these girls on the range of their appeals.Watch as they try to figure out which species is the most attractive.
Number of episodes: 12
---
2) The Rising of the Shield Hero (8.00)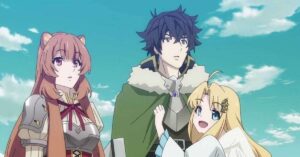 This anime involves four Cardinal Heroes who are summoned to the kingdom of Melromac in order to save it. The land of Melromac is plagued by strong waves and catastrophes.
Among the four heroes, Naofumi Iwatani is given a sword and tasked with being a "Shield Hero."However, due to his weak offence, he is often ridiculed by the people of the kingdom. Despite this, Naofumi needs to protect them as the waves approach the kingdom and fulfil his duties as the Shield Hero.
Number of episodes: 25
---
1) The Garden of Sinners (Movie) (8.07)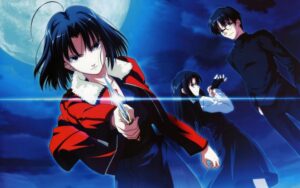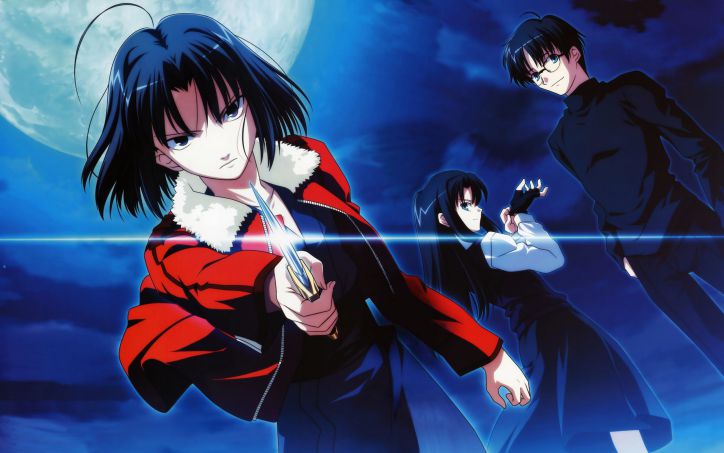 An incident in July 1998 shakes up the world as Fujino Asagami is mercilessly assaulted by a street gang. When her body is found the other day the investigators had to question if the culprits were even humans.
Shiki Ryugi is now tasked with the job of finding the criminals and capturing them. Although she manages to hunt them down, one of the murderers escape and breaks down everything in his path to track her down.    
Number of episodes: 1
---
Must Read – Top 20 Best Witch Anime of all Time (Ranked)
---
Finally, we come to the ending of this interesting list. Although not every one of them follows a storyline strictly similar to Redo of Healer, they have some common elements between them.
The Rising of Shield Hero is the closest possible anime to Redo of Healer with a similar revenge structure. Fans can watch the maximum of the anime on the Crunchyroll. We will come back with more top 10 articles. Till then, stay tuned with us.
---
Do small things with great love.
Follow us on Twitter for more post-updates.
Also Read: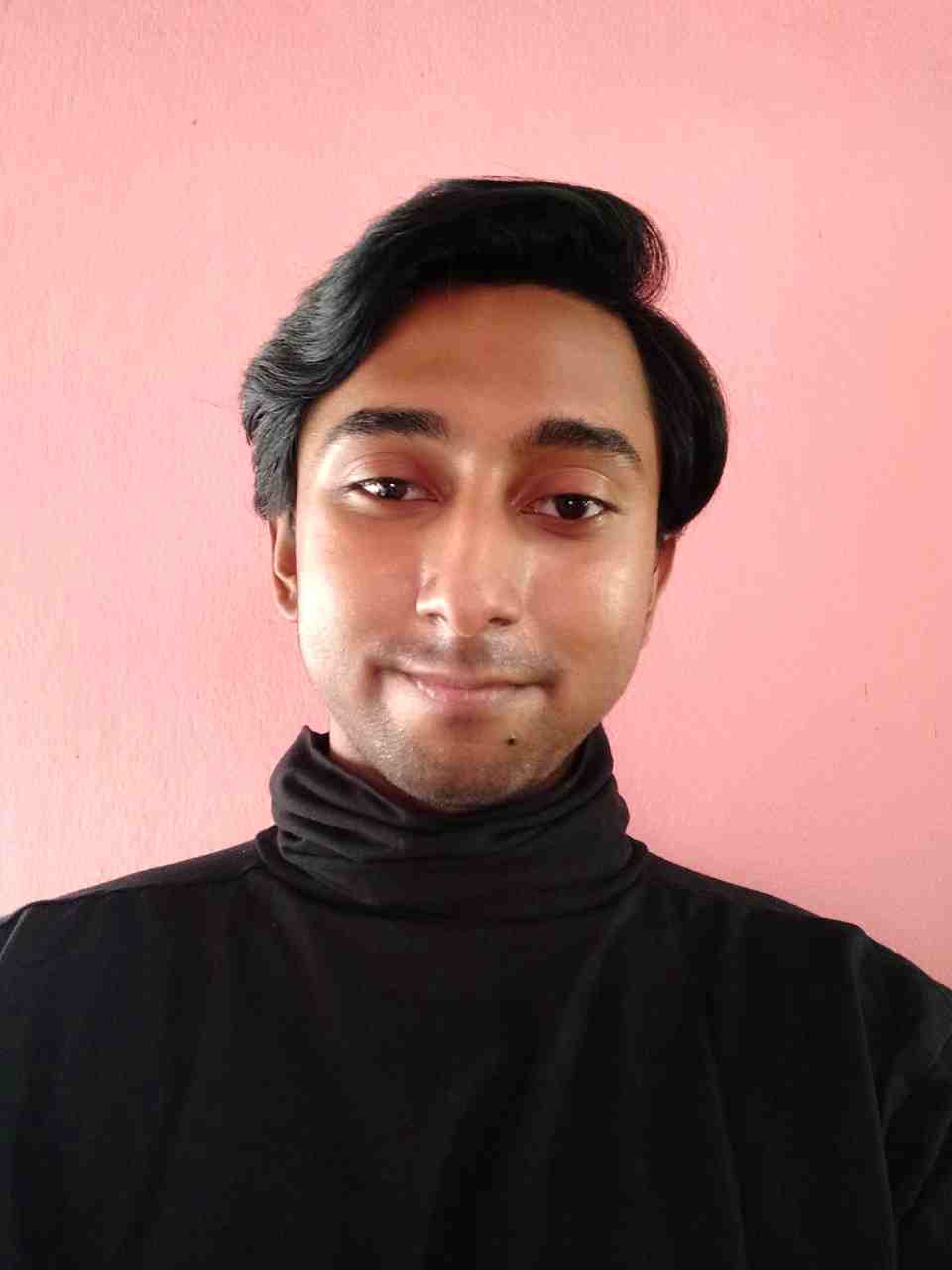 Life took a sudden turn for me when I finally decided to watch Kimi no nawa & Clannad. While both of them made me cry and introduced me to this vast world of anime. The Anime and Manga world is an escape for me from this complicated real world and serves as a relief. Being a content writer for OtakusNotes still feels like a dream and has been one of the best things to happen to me this year. It has been a productive distraction for me and I am loving every moment of it.