Last updated on January 4th, 2023 at 12:46 am
Shoujo and horror is an unlikely but interesting combination that is not appreciated much. No one would generally associate shoujo with anything horrifying. And hence to introduce this dynamic combo, we present our list of  Top 10 Best Horror Shoujo Manga Recommendations. 
 The most frightening aspect of these mangas would be the fact that they were able to scare readers even without the use of too many morbid or gory scenes that typical horror mangas use. These mangas will haunt you with their gothic art without losing its Shoujo-Esque essence.
Even though this genre typically caters to female fans, male fans can appreciate them as well. And that is why to introduce this not-so-talked-about category; we offer our picks for the Top 10 Best Horror Shoujo Manga Recommendations.
---
Must Read – Top 10 Best Horror Anime on Funimation Ranked
---
Top 10 Best Horror Shoujo Manga- 
10) Nemurenu Yoru no Monogatari –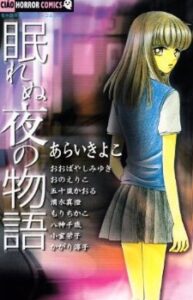 This is a collection or anthology of horror shoujo manga one-shots that includes stories that mostly revolve around school students. All these mangas are not connected to each other as separate manga artists created each chapter. Each story presents a unique plot with unexpected twists at the end. 
---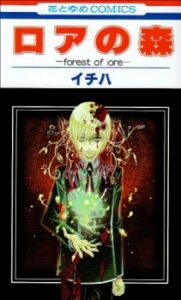 Lore no Mori is a bit different from normal anthologies. Even though it might feel like reading three separate stories, every story connects to the forest of Lore, a website. This mysterious site provides rumors or stories to those who stumble upon this platform. But only guests can come here as the URL changes every time. 
---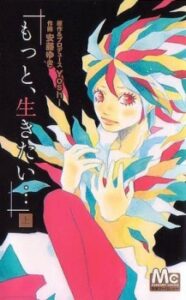 Motto, Ikitai… portrays body horror quite skillfully for a shoujo manga. It tells the story of Mayumi, who, after losing her parents, has grown up to become a depressed and psychologically torn woman. 
Hence, it was especially difficult for her to hear about the unusual accident of her sister. Apparently, she got a text from her ex-boyfriend Kanno, following which she lost parts of her body. To uncover the truth, she joins forces with Kanno and finds herself in more confusion than ever before.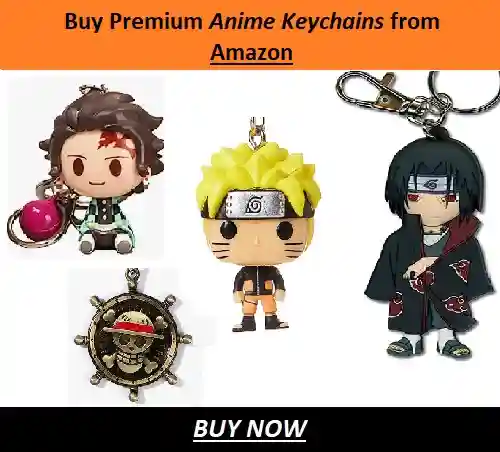 ---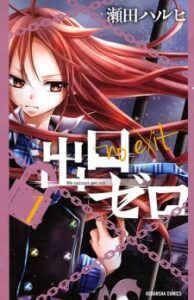 This is a shoujo horror manga that tells the story of Akabane Yuuhi, who wants to be an actress. So, it was a dream come true for her when she was able to get into the prestigious school Diamond Actors Academy.
This school can not only help her get better in her acting but can also provide her with excellent training. But there is just something wrong with her teacher Otome Kasumi whose teaching is becoming more sinister than ever. 
---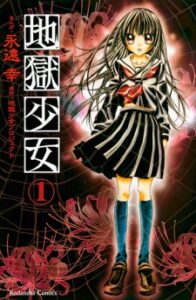 Can you go to hell for your vengeance? If yes, then Hell Girl is there to assist you. In this manga, we see how one can access Hell's website to curse someone to suffer in purgatory. One only needs to submit a request on their website, and the hell girl Ai Enma will come to deliver a cursed doll. 
Once the curser pulls the red string around the doll, they can send their enemy to hell. But there's a catch they must first ready themselves to suffer the same fate themselves after their demise. 
---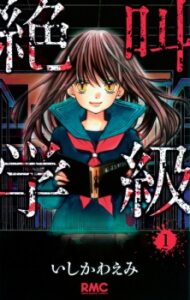 Yomi, a ghost girl, is the narrator or the presenter of this horror shoujo manga who tells horrifying tales to readers. She leads them through the stories and gives commentary at the beginning or after the ending of the stories. Most of these tales center around some moral learnings or teachings about life. And each story ends in a twisted fashion and leaves the readers craving for more. 
---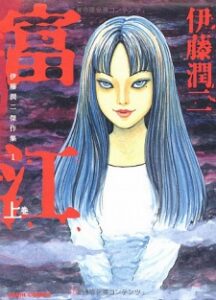 Tomie is more beautiful than anyone, and she knows that. Her beauty, though, is nothing but a tool used by her to manipulate and entrap men to commit outrageous and heinous acts. Tomie is one of the most celebrated horror shoujo manga by the renowned mangaka Ito Junji. It presents an eerie atmosphere with its mysterious art and terrifying characters. 
Tomie, the protagonist, is an inhuman creature who drives men insane with her beauty making them want to dismember her. But she comes back to life every time to plague humans in every generation.
---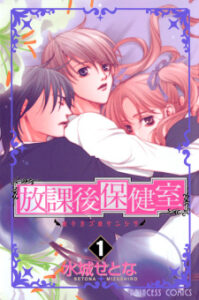 Houkago Hokenshitsu handled gender identity craftily and with a touch of horror. Mashiro Ichijou is a boy, or that's how he has always lived. But there's a part of him that actually identifies as a girl. 
Hell breaks loose when one day he is escorted down to a basement where everything about him changes. This manga showcases his dilemma with his gender, his exploration of self, and his search for true love. 
---
Must Read – Top 5+ Gory Anime on Netflix
---
Ludwig is not your typical prince charming. He has a weird hobby of collecting corpses of beautiful women. When his father orders him to search for a wife who should be alive, he gives up on dead women and goes on his quest to find a suitable bride. 
This manga essentially parodies fairy tales at the same time, nicely delivers clever twists and turns. In his journey, Ludwig meets many princesses and also grows as a character himself. The dark atmosphere of the manga coupled with its gorgeous gothic art aptly sets the mood for horror lovers. 
---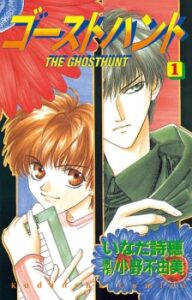 Mai Taniyama wants to search for ghosts in the old rundown school building with her friends. Hence, one day she with her classmates decided to tell ghost stories in the school in an attempt at witnessing any paranormal activity.  
That is when she meets Kazuya Shibuya of Shibuya Psychic Research in a chance encounter. He was also in the school to investigate the strange occurrences. And that is how Mai gets roped into a world of horror, mystery, and psychics. 
We hope we were able to satisfy our readers with our list of Top 10 Best Horror Shoujo Manga Recommendations. Stay tuned for more updates on your beloved manga/manhwa/webtoon.
---
Frequently Asked Questions-
Q1. What is the scariest manga ever?
Ans: Any manga by Junji Ito can be considered one of the scariest manga. 
Q2. Which is better shoujo or shounen?
Ans: Depends on the preference of the reader. Every genre is great in itself.
Q3. Which is the best Best Horror Shoujo Manga?
Ans: Ghost Hunt is one scariest horror shoujo manga out there.
Q4. Which is the darkest Shoujo manga?
Ans: Even though we have not ranked Tomie in the first position, it can be considered the darkest shoujo manga. 
---
Do small things with great love.
Follow us on Twitter for more post updates.
Also Read-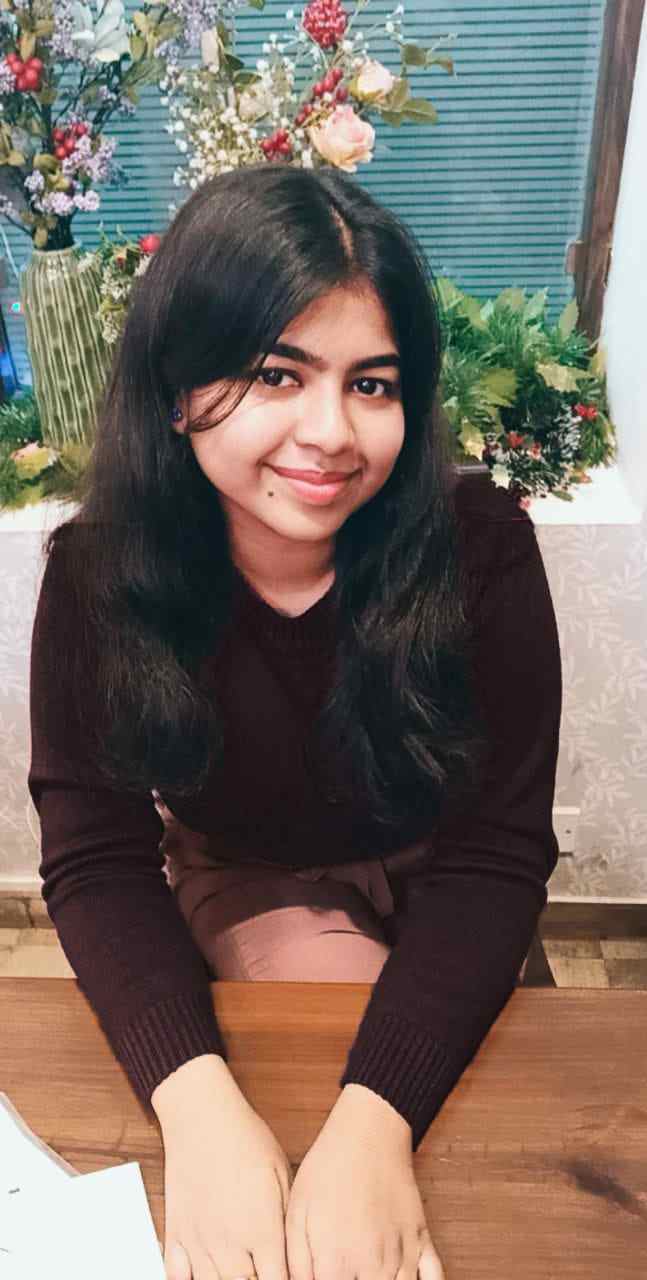 When I'm not writing for Otaku'sNotes, I can be found reading manga, watching anime, and shipping anime couples like there's no tomorrow. I also occasionally venture out whenever I need a reality check, but then soon, I find myself creeping back into my cozy abode. Nonetheless, I'm happy that I can write about my favorite topics and share my articles with enthusiastic readers.