Last updated on February 9th, 2022 at 11:46 am
Gore animes are not everybody's cup of tea. But for those who like it, the genre itself is very addictive and alluring. For these fans, we have made a list of Top 5+ Gory Anime on Netflix. 
It may be because gore animes tend to have fewer restraints when it comes to showcasing mature themes and taboo subjects.
The twisted and thrilling plotlines coupled with unconventional motifs capture the attention of many, making Gore an unusual but sought-after genre.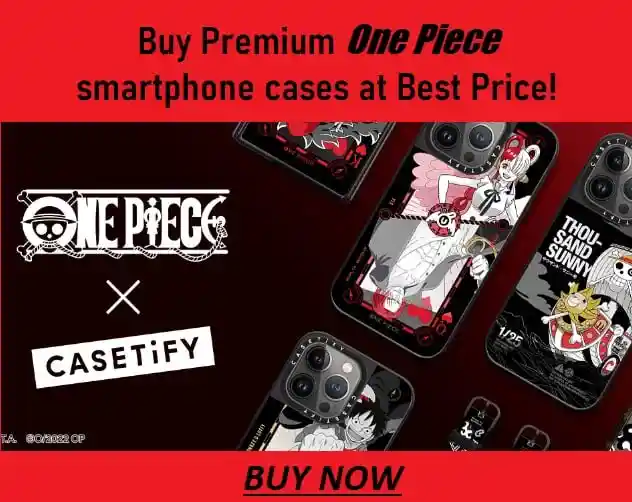 Some of the gory anime available on Netflix are Berserk, Claymore, Wonderland and many more. Later on, we've ranked them all.
To watch the gore animes in high definition, one can stop just by Netflix, as they have a pretty solid collection in their arsenal to boast of. Just subscribe to one of their many plans and, you'll be able to catch all the shows. For the shows not available in a particular country's Netflix, one can always use VPN to solve that issue.
When it comes to using a VPN, we recommend using PIA VPN. You can use this link to avail heavy discounts.
Today we present our picks for Top 5+ Gory Anime on Netflix 2021 based on MyAnimeList ratings.
Top 5+ Gory Anime on Netflix-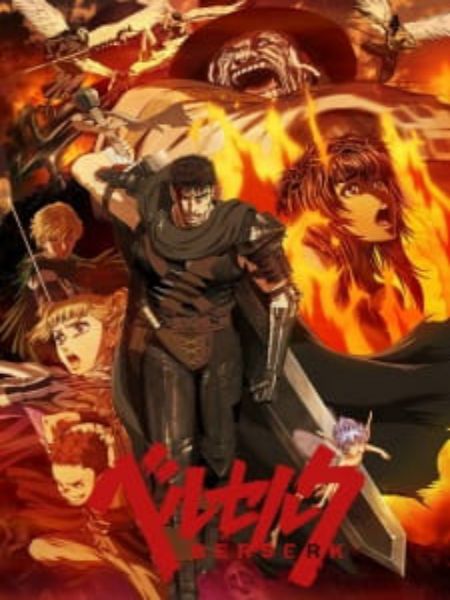 Bersek is the goriest anime on Netflix for some fans. The story talks about Guts, a vagabond swordsman hellbent on exacting vengeance from his former teammate Griffith.
Guts, cursed to be haunted by his past, embarks on his journey with his heavy longsword, Dragonslayer.
He also encounters many friends and foes in demons, fairies, and otherworldly creatures.
In this anime, we witness Guts' adventurous, painful and challenging journey to get his revenge on the person he considered once his friend.
MAL Score – 6.31
Number of Episodes – 1 Season (12 Episodes)
---
Must Read – Top 10 Most Disturbing Anime that are banned in many countries
---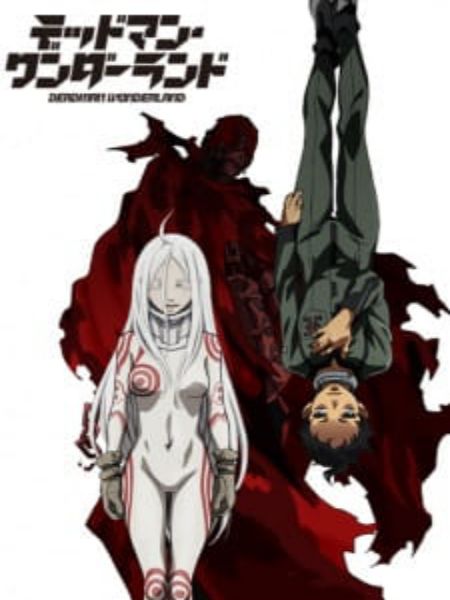 Ganta Igarashi got falsely convicted for murdering his friends, whom he watched getting slaughtered by a floating figure.
Being the only one alive, everyone blames him for the murders and sends him to an unconventional prison that acts as a theme park. 
Here, he is not only treated harshly inside the prison, but he also needs to survive the deathly games designed for the audience's amusements.
Amidst all of this, his only solace is a childlike albino girl named Shiro, who quickly becomes his friend and the only ray of hope inside the hellish jail. 
MAL Score – 7.18
Number of episodes – 12 Episodes
---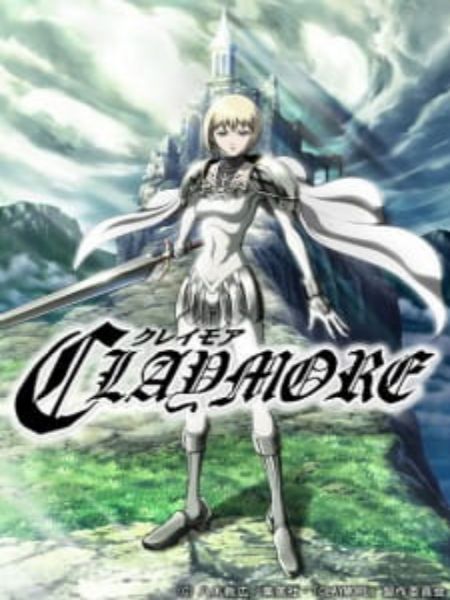 Claymore is also Netflix gory anime. Claymores are worriers who wield claymore swords and fight monsters known as Youma.
They are flesh-eating monsters that hide amongst humans and prey on them. 
When Clare, a Claymore travels to a desolate village to eliminate a youma, she meets with a boy named Raki. From then on, Raki tags with Clare in all her journeys and accompanies her in her missions.
In this anime, we witness them traveling from village to village in search of youma to defeat. Furthermore, we see other people from Clare's association, unravel their secrets and know more about the monsters called youma. 
MAL Score – 7.76
Number of Episodes – 26
---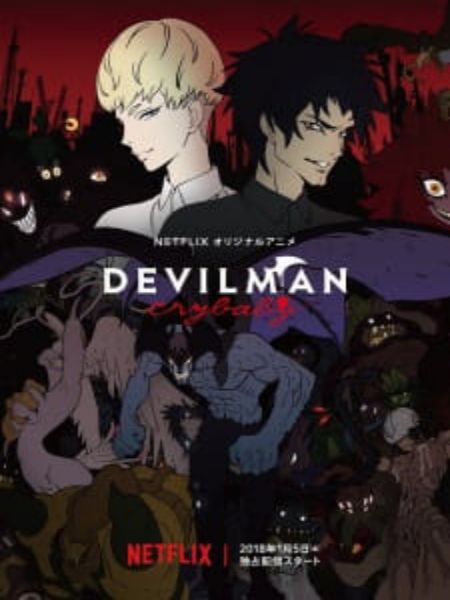 This is a Netflix original anime which is easily one of the goriest anime produced by them.
Akira is as normal as one can be. He is not only a loser but also a meek crybaby who readily agrees to help his friend Ryou find demons.
Later, when he lands himself in a real mess, it was already too late for him to turn back.
While he was trying to save his friend, he had to merge with Amon, a devil, and become the Devilman. After completely reemerging from his old useless self Akira has to control his inner demon and fight his own kin to try and save humanity. 
MAL Score – 7.79
Number of Episodes – 10
---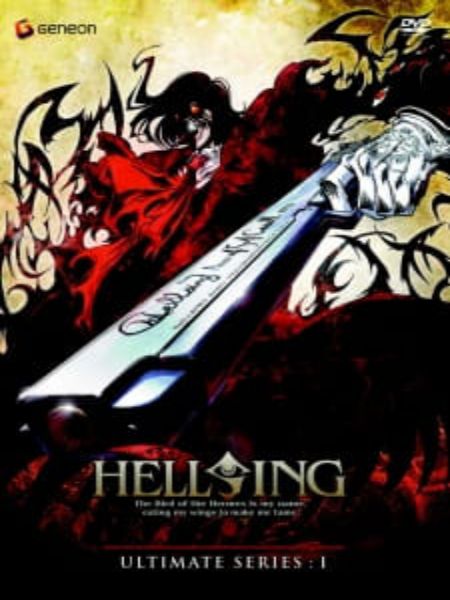 Another gory anime on Netflix is Hellsing. This anime on Netflix is a treat for dark and gory anime lovers.
Integra runs her organization of eliminating vampires with an iron fist. And under her command is the best vampire hunter Alucard, a vampire himself. 
He does his job remarkably, as it has been implied multiple times that he might be the strongest vampire of all. 
Along with his newly appointed vampire servant Seras, he makes the perfect vampire hunting team, ready to wipe out any enemy in the way of the Hellsing organization.  
MAL Score – 8.37
Number of Episodes – 10
---
Must Read – (2021) Top 10 Best Horror Anime on Funimation Ranked
---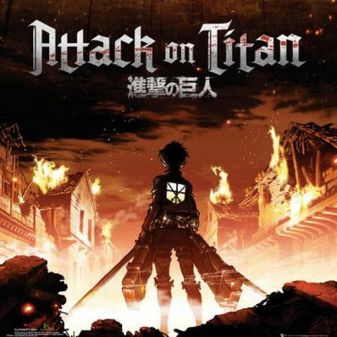 The best gory anime on Netflix is Attack on Titan. It talks about people living inside walled cities, created to protect them from man-eating giants lurking outside the walls. 
One day, the protagonist Eren, with his adopted sister Mikasa loses everything dear to them to the titans. After declaring he'd finish every last one of them, he decides to join the survey corps and go outside the walls for his revenge.
In his quest for vengeance, he goes through life-changing experiences that shake his beliefs to the core and makes the viewers question what is good and what is bad. 
MAL Score – 8.52
Number of episodes – Season 1 (25 Episodes)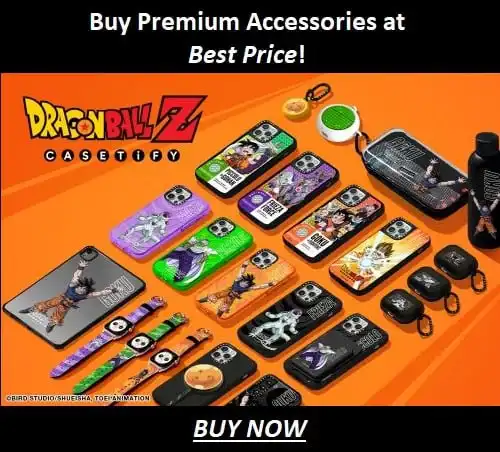 These are some of the goriest Netflix animes that you can watch and enjoy. Those who do not have a Netflix account can certainly go to official sites like Crunchyroll or unofficial apps like Anime X Stream to catch these shows.
If that does not work for you, then just use the one-month free trial period of Netflix with different email ids and accounts. We hope this list was able to satiate our reader's thirst for gory anime available on Netflix. Stay tuned for more news and updates on various manga/manhwa/webtoon like this.
---
Frequently Asked Questions-
Q1. What is Gore Anime?
Ans. Anime that does not hold back on showing blood, highly graphic, and disturbing content with endless slaughter are gore anime.  
Q2. Which are the best Gore Anime to watch?
Ans. Apart from the ones we have listed, anime like Gantz, Elfen Lied, Shigurui, Blood-C are great shows to watch. 
Q3. Are Gore Anime 18+?
Ans. Yes they are 18+ most of the time as they contain graphic content.
Q4. Which one is the Goriest Anime to watch on Netflix?
Ans. Even though we have listed Berserk at the sixth position, it is arguably the goriest anime on Netflix.
Q5. How can we watch Anime on Netflix for free?
Ans. Just buy the one-month trial subscription on Netflix and start watching these shows.
---
Do small things with great love.
Follow us on Twitter for more post updates.
Also Read-
How to Watch Attack on Titan Season 4 Part 2 For Free

Top 10 Best Anime Apps on PlayStore Ranked 2021

Top 5 Best Free Offline Manga Apps in 2021 Ranked

AnimeZone Shuts Down: Top 5 Best Anime Apps like AnimeZone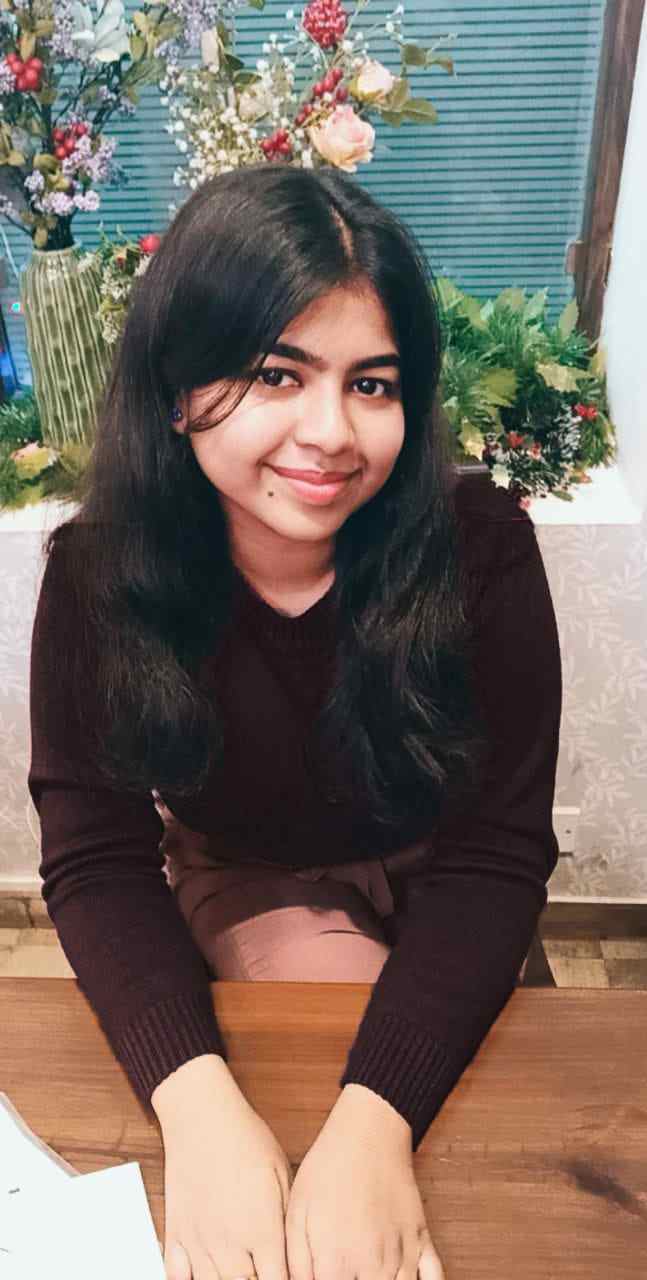 When I'm not writing for Otaku'sNotes, I can be found reading manga, watching anime, and shipping anime couples like there's no tomorrow. I also occasionally venture out whenever I need a reality check, but then soon, I find myself creeping back into my cozy abode. Nonetheless, I'm happy that I can write about my favorite topics and share my articles with enthusiastic readers.