Last updated on January 25th, 2023 at 10:57 pm
With Black Clover Chapter 348 on the brink of release, we received the raw scans for the chapter, so we brought this article. In the last chapter, we witnessed the battle between Paladins and Ryuzen 7 in Land of Sun.
We also got to see much of Ichika and Yami's past in the Sun Kingdom. This was indeed a memorable chapter for fans, as we got the parallels between Asta and Yami, two of our favorite characters.
This set up high expectations for the next chapter, now that we have Asta, who perfected Zetten. Coming back to the release date and spoilers, we are gonna dive right ahead into them.
Black Clover Chapter 348 Spoilers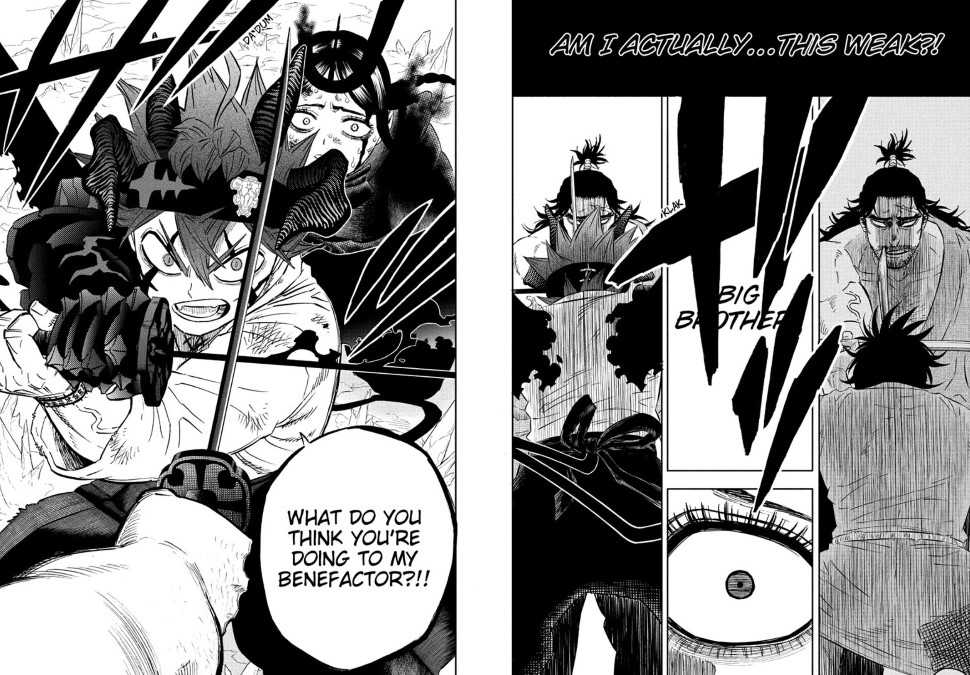 Going from the chapter, we get more of Asta's and Liebe's stories. We can see how they relate to each other the most and the reason why.
We all are not new to this, as this has already happened once in the past. But, this time it is because Asta had to master Zetten without possessing mana.
He also successfully strikes and fatally injures one of the Paladins. Asta further goes and proclaims to Sister Lily that he will not show any mercy this time.
This is the best character progression of Asta we have seen, where he even forgave his love to keep his friends safe. Furthermore, we see that all the Paladins are surprised due to Asta's bold proclamation.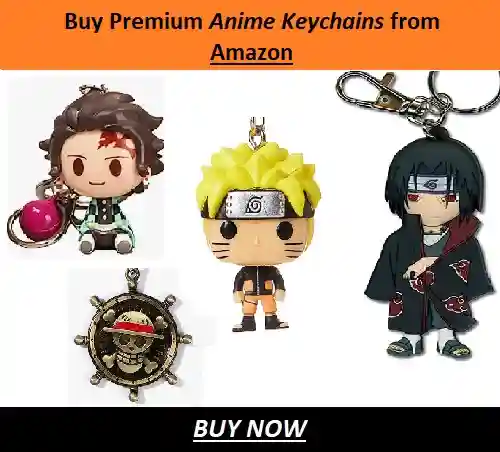 We also get to see that Asta fears himself the most than anyone else. This is the genius of Tabata, as this is one of life's beautiful truths. It also further strengthens Asta's character more so than ever.
Asta's monologue is also one of the best we have ever seen in recent times. He confronts his fears, his insecurities, his goals, and everything else.
His Zetten strikes his opponent the moment he uses magic and makes him powerless. Liebe also gets screentime and strengthens Asta's bond as well as his feelings.
The best part about this chapter is we get to see Asta's determination throughout the whole chapter. We see his resolve as he needs to kill his feelings to save his country and his friends.
---
Black Clover Chapter 348 Release Date
The official release date of the chapter is January 23rd; since the raw scans are already released, we already know what happens in the next chapter. Since Black Clover is a weekly manga, rest assured we there is little wait for raw scans or the next chapters.
The mangamanga is available to read on various websites, and there is the official website, too, that also follows the release date of the mangamanga. We will also be following the updates of the mangamanga, and updating the article, so keep checking it regularly.
In case you did not know, there is a Black Clover canon movie that is also being released on March 31st. The trailer was released on youtube, and the movie will be premiering on Netflix, which also has Black Clover anime.
With this, we shall end our Article on Black Clover Chapter 348 Spoilers and raw scans. We shall be updating our articles and keep writing about new mangamanga and series, so stay tuned and read some of our other articles until then.
---
Do small things with great love.
Follow us on Twitter for more post updates.
Also Read: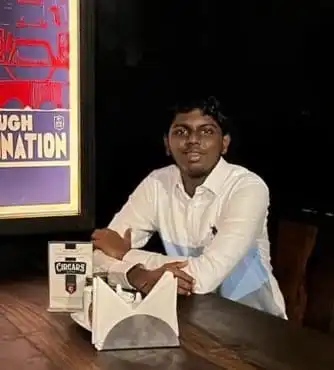 Eswar Keshav is an ardent anime fan for more than a decade. Along with this, he also has been following anime and manga updates for years. He is also enthusiastic and passionate when it comes to writing about his favorite things. Combining his love for writing and his love for anime and manga, his articles speak of his love for the genre.