Last updated on May 13th, 2023 at 11:33 pm
Blue Lock Chapter 218 might show that this match is going in favor of Uber and might continue to be the same. Barou had scored the goal with Gagamaru not even taking a single step.
His stealth midrange kill shot had tied the score now. Barou is now provoking Isagi and is asking him if that's the extent of his abilities. Meanwhile, Isagi is running this scenario through his head.
First, they had to come up with a plan to crush Isagi and immediately launch a counter. And they had perfectly executed this plan even before Isagi could anticipate this.
He understands that the timing as well as the synchronization of the players for this tactic takes a lot of effort. Uber has solid attack and defensive formations, which is their true strength.
Isagi also analyzed that this was only possible due to Barou utilizing his vision. This Predator Vision is very different from Meta Vision and can be used to mass produce goals if the timing is correct.
Ness is looking frustrated, but Kaiser is trying to cheer him up. Kaiser still thinks that Lorenzo is the backbone of their team and Ness asks to leave Lorenzo to him.
Kurona, Isagi, and Yukimuya are surprised about this, but Isagi still believes that Noa's advice is the key factor to winning this match. Ness and Kaiser are already dominating the midfield, and Ness thinks that only the attacking third will be a problem.
Lorenzo comes for a 1v1, but Kaiser easily gets past him using Ness with a 2v1. Lorenzo thinks that Ness has gotten stronger too. But, Ubers also expected this move and Aryu clears the ball.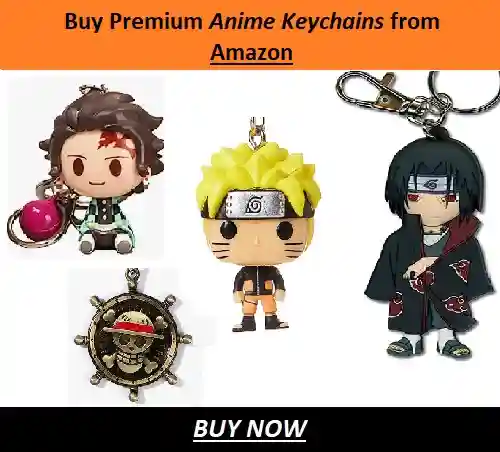 It is a loose ball, and Ness, and Lorenzo both go for the ball. Lorenzo is in a better position, and it might be the end for BM if Lorenzo launches a counter now.
Isagi seems to have read this move and intercepted the ball perfectly. Due to his analysis and observation, he had anticipated this situation and was ready to intercept the ball in that position.
But, Niko approaches at full speed to clear the ball, and a throw-in is given to BM. Isagi is surprised at this, and when Niko says they both are the same, Isagi thinks that Niko might have achieved Meta Vision too.
Blue Lock Chapter 218 Spoilers-Predictions
The situation keeps getting more favorable for Ubers, after looking at all the new abilities of Barou and Niko. This is not the end of it, as we are yet to see how Aryu and Aiku enhanced their defense.
No doubt, they would be top-notch defenders now, after training with Snuffy and Lorenzo. And with Snuffy's complete strategies, Ubers look completely unstoppable now.
If Niko has truly achieved Meta Vision, then that would be a huge problem for both Kaiser and Isagi. Both of their moves could be easily read by Niko, and he can form a perfect defense formation.
On the other hand, things are not looking good for BM, as nothing is going their way. Isagi tried to come up with unconventional moves to steal the ball from Lorenzo, but even that was easily read by Niko.
Ness and Kaiser's combo is also not working out, as Lorenzo can effectively shut them down. The only people who will be able to change this field now would be Isagi, Kaiser, Raichi, and Kunigami.
Only Raichi should be able to stop the attack of Ubers if he can win his 1v1s. Noa had addressed that Raichi is the key factor in this game, and he should probe his worth if needs to stay as a regular.
On top of this, we also haven't seen the full extent of Kunigami and Kaiser's abilities. They might have more tricks up their sleeve, to make BM win. Especially Kunigami has not done much since this match after he couldn't stop Lorenzo's dribbling.
---
Blue Lock Chapter 218 Release Date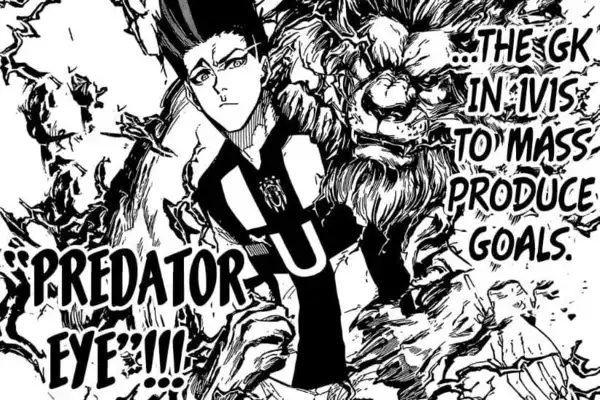 Blue Lock Chapter 218 should release on May 15th. The title of the chapter is Game Changer, and it will probably be about how Niko changes the whole game with his new and improvised skills.
The raw scans and spoilers generally release around each Friday. We will update the full spoilers and raw scans in the article when they get released, so make sure to check the article again.
With this, we shall close the curtain on our prediction article for Blue Lock Chapter 218. For more updates such as these on other manga, make sure to check our other posts here.
---
Do small things with great love.
Follow us on Twitter for more post updates.
Also Read: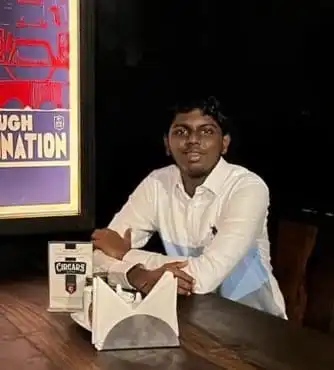 Eswar Keshav is an ardent anime fan for more than a decade. Along with this, he also has been following anime and manga updates for years. He is also enthusiastic and passionate when it comes to writing about his favorite things. Combining his love for writing and his love for anime and manga, his articles speak of his love for the genre.