Last updated on May 22nd, 2023 at 04:44 pm
Blue Lock Chapter 219 has started increasing expectations for how other characters evolved in this Neo-Egoist league. Previously, Kunigami stole the ball away from Ness, as soon as Grim gave him the ball.
Kunigami started with a chaotic play, which disrupted both their and the opponent's plays. Kaiser wants to score, but he is unable to find any chance with Lorenzo marking him.
Blue Lock Chapter 219 Spoilers & Raw Scans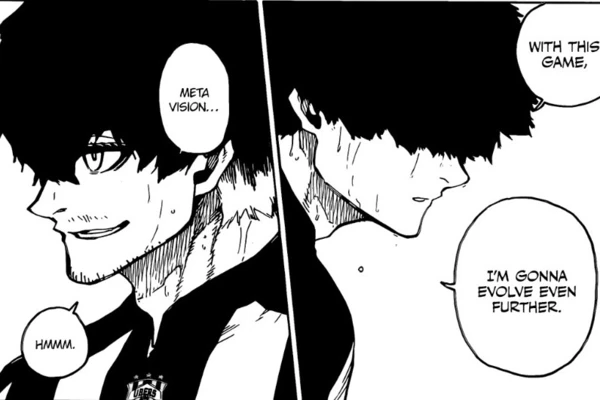 This chapter looks like it will be showing Uber's defense. Even if Lorenzo is not present on the defense, they should be able to hold off BM's attack, with their strategies and tactics.
Ness is surprised by this, and Sendou asks them to watch out for a middle shoot.
Kunigami had already gotten past one of the Ubers players and is moving close to the goal.
Meanwhile, Isagi is reading this situation and thinks that Kunigami can't score.
He thinks that with Kunigami's specs and 3 players in front of him, Kunigami could never score without the support and will lose in the penalty area.
Isagi is planning to steal the ball at this moment and understands that Niko can see this future too.
Meanwhile, Niko is also analyzing the situation on the field with his Meta Vision.
He thinks that it's very interesting to foresee the future, and starts to predict Isagi's movements.
All of the Ubers players take their defensive positions for Kunigami's rush.
Niko sees that Kunigami is aiming for a fake-shoot cut-in since he can shoot with both of his legs.
This will be a checkmate for Kunigami and the last step is a duel with Isagi.
Isagi and Niko both are there to intercept the ball from Kunigami, but Raichi is there to block Niko.
Niko had seen Raichi in his vision, as Isagi stole the ball.
Isagi thinks that Niko's use of Meta Vision is too shallow and fixated on him.
Due to this, he wasn't able to follow the movements of Raichi, who was waiting for the perfect moment.
Had Niko once checked the field using his eyes again, he would have completely stopped Isagi.
Raichi curses Isagi, since it was his spot, and Isagi keeps moving forward.
Now only one more Ubers player and Aryu is in front of Isagi.
Since Kurona is also there to support Isagi, he easily gets past Aryu.
But, Aiku suddenly appears from Isagi's left.
Aiku talks about Meta Vision, but Isagi had not at all anticipated him.
Isagi thinks that this was completely out of his calculations and has a suspicion that Aiku could use Meta Vision too.
Aiku asks Isagi to count on him in this battle of wits and vision.
Isagi thinks that he still has his secondary weapon, and left the shoot to his advantage.
Just when Isagi is about to shoot with his left leg, Aiku is there.
Aiku says that if his right leg is 100, his left leg is only 40% of that.
He further said that Isagi cannot fool him with a low-level bluff such as this.
Isagi is a pinch and understands that Aiku had seen through him completely.
Isagi's left leg is still underdeveloped due to the lack of time, and he can't aim and shoot at the same time.
Aiku predicted this from Isagi's first goal alone and came with a devilish press to stop him.
Isagi is panicking and stuck in this situation, after seeing how both Niko and Aiku had evolved.
But, Yukimuya comes out on his right and calls out to him.
---
Blue Lock Chapter 219 Release Date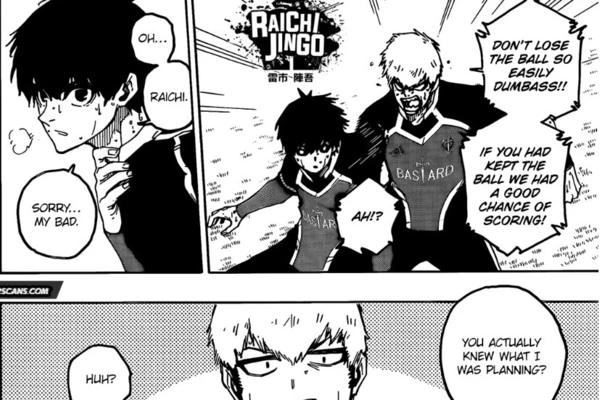 Blue Lock Chapter 219 should release on May 21st. Since the raw scans and full spoilers are released, the official chapter should be released soon enough.
The next chapter is titled See Saw, and we might see more of the Yukimuya and Isagi combo in the next chapter. Yukimuya might go for a goal-scoring shot, but we have to wait till next week to see.
This marks the end of our article on Blue Lock Chapter 219 Spoilers & Raw Scans. For more similar content, for other manga too, make sure to check our other posts here.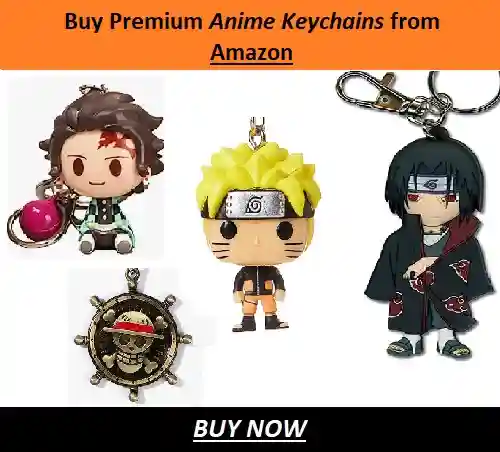 ---
Do small things with great love.
Follow us on Twitter for more post updates.
Also Read: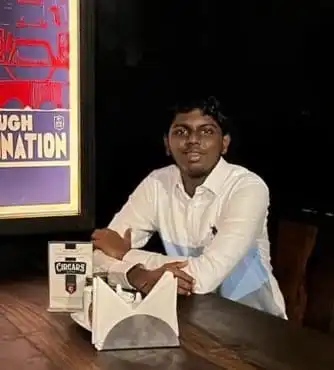 Eswar Keshav is an ardent anime fan for more than a decade. Along with this, he also has been following anime and manga updates for years. He is also enthusiastic and passionate when it comes to writing about his favorite things. Combining his love for writing and his love for anime and manga, his articles speak of his love for the genre.