Last updated on May 26th, 2023 at 10:57 pm
Black Clover Chapter 220 keeps increasing the stakes of the game. Kunigami stole the ball from Ness, and Ness is angry about it. Kunigami is planning to go solo, but Isagi understands that he can't get past the remaining 3 DFs on his own.
Isagi also knows that Kunigami will get stuck up in the Penalty area and that's when he'll steal the ball. But, he also knows that Niko is keeping an eye on him.
Niko also understands all of this and knows that Kunigami will be coming for a fake shot cut in. This is when both Isagi and Niko wanted to intercept Kunigami.
Just when Niko thinks it's checkmate for Isagi and Kunigami, Raichi is there to block him. Isagi steals the ball at this precise moment. Isagi says that Niko has still got ways to go before he can beat him.
Niko was only fixated on Isagi and the ball, and couldn't keep track of Raichi who was slowly approaching him. Had Niko only noticed this, he would've been able to reach Isagi's level.
Isagi sees only two Defenders again, and Kurona is there to support Isagi. Using Kurona, Isagi easily gets past Aryu, but Aiku suddenly pops out of nowhere.
Aiku talks about how interesting Meta Vision is. Isagi had not expected Aiku at all, and it came as a complete surprise to him. Furthermore, Aiku had also blocked his shooting angle.
Isagi doubts that Aiku had also obtained Meta Vision. Isagi is trying to score with his lefty shoot, but Aiku had that read too. Aiku says that his left foot is only 40% accurate compared to his right foot.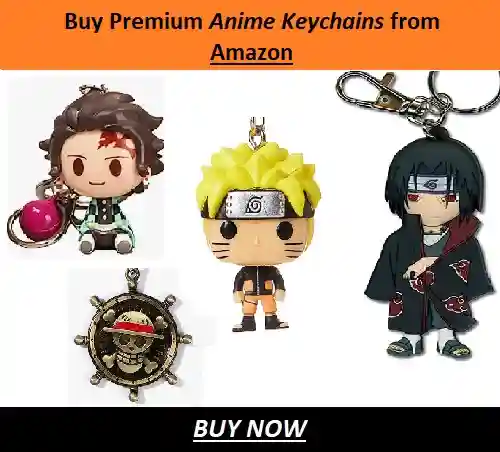 Aiku says that Isagi can't keep fooling him like this anymore, with his tricks. Isagi understands that Aiku completely has him in control. Since Isagi was still developing his lefty shoot, he needs to be wide open or have an easy shooting angle to score.
But, Aiku understood that with one goal itself and completely shut off Isagi. Isagi is frustrated after seeing the developments of both Niko and Aiku. Suddenly, Yukimuya calls him, as he is free.
Blue Lock Chapter 220 Spoilers-Prediction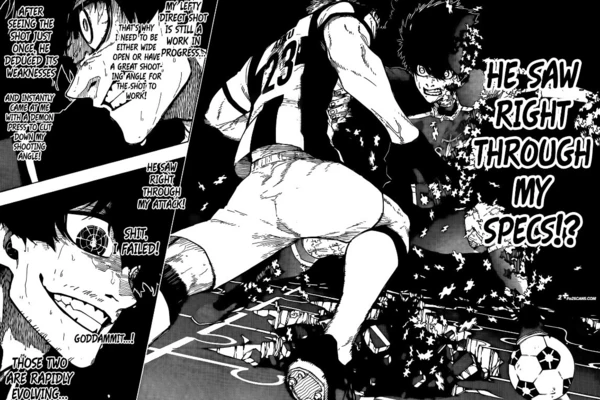 Now that both Aiku and Niko have Meta Vision, they can't fall bait to Isagi's plays anymore. Since Aiku already has a read of Isagi's specs, he also understands the plays Isagi will make.
But, now Yukimuya is free, as all the defenders were trying to stop Kunigami, Isagi, and Kurona. There might be a small chance for BM to score over here.
However, Niko, Aiku, and Lorenzo either of them might be able to predict that Isagi will try to pass to Yukimuya too. Especially Lorenzo, since he said he would mark both Kaiser and Isagi.
Still, the situation is looking pretty grave for BM. It can be anyone's game, but we still see Ubers dominating this game in terms of teamwork, tactics and plays too.
Neither of BM's players has found a way to throw off Uber's strong defense. BM has failed multiple times with their attacks, whereas Ubers were just successful with their second strategy.
Based on all of this, we could even say Snuffy is probably one of the world's top 5 strikers. He has a lot of trophies in his hand, along with winning the world cup too. This shows Snuffy's experience in playing and managing a team.
---
Blue Lock Chapter 220 Release Date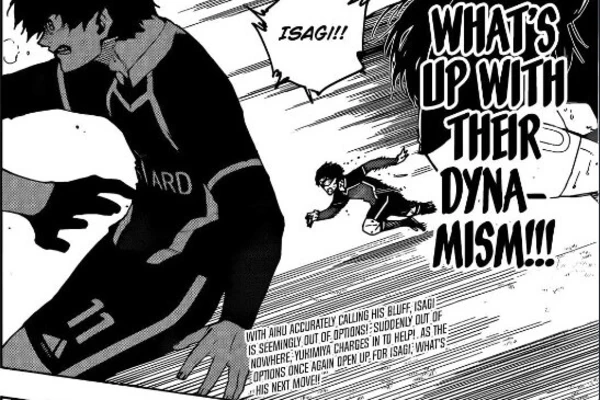 Blue Lock Chapter 220 should release on May 28th. The title of the next chapter is Seesaw, and we might be able to see some interesting developments in the next few chapters.
The raw scans and spoilers generally release every Saturday. We will be closely following those updates, to update the full spoilers in this article, so make sure to check it again.
This will be the end of our article for predictions on Blue Lock Chapter 220. For more Blue Lock content and weekly updates, make sure to check our other articles here.
---
Do small things with great love.
Follow us on Twitter for more post updates.
Also Read: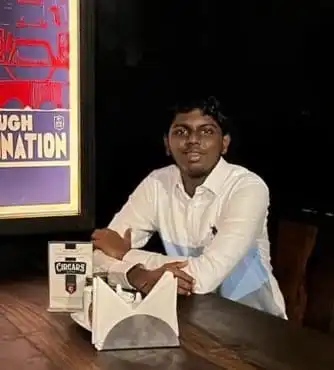 Eswar Keshav is an ardent anime fan for more than a decade. Along with this, he also has been following anime and manga updates for years. He is also enthusiastic and passionate when it comes to writing about his favorite things. Combining his love for writing and his love for anime and manga, his articles speak of his love for the genre.