Last updated on February 15th, 2023 at 12:35 pm
Chainsaw Man Chapter 119 was what we had been waiting for so long, and it debuts with a bang. The events hype up a lot for Chainsaw Man Chapter 120 and set a new bar for expectations.
Just when we expected to see a normal date chapter between Asa and Denji, the last panel changed everything. The chapter starts slowly, with Denji revealing three vital rules of his home.
She should not open the door to anyone else's room other than Denji's.

Asa is not allowed to open Denji's refrigerator.

She should not make out with Denji, once his roommate arrives.
These are the pivotal rules that Asa has to follow; otherwise, she will be disposed of. These are very bizarre rules, and even Asa is confused as to what it leads to.
Regardless of this, Asa sounds a bit grossed out about the idea of making out with Denji. She tries to hide away her feelings while putting up a tsundere front.
Denji seems depressed and lost in thought that Asa does not like him and is just here for the movie. We get to see a few glimpses of Denji's other roommate, who always has a pair of dogs.
But Asa kisses Denji after all this and tries to use this as an opportunity to convert him into a weapon. At the same time, we see the dogs pouncing in from the entrance and the appearance of Denji's roommate. The chapter ends with her witnessing their fidgeting and ends with a one-liner of her.
Chainsaw Man Chapter 120 Spoilers-Prediction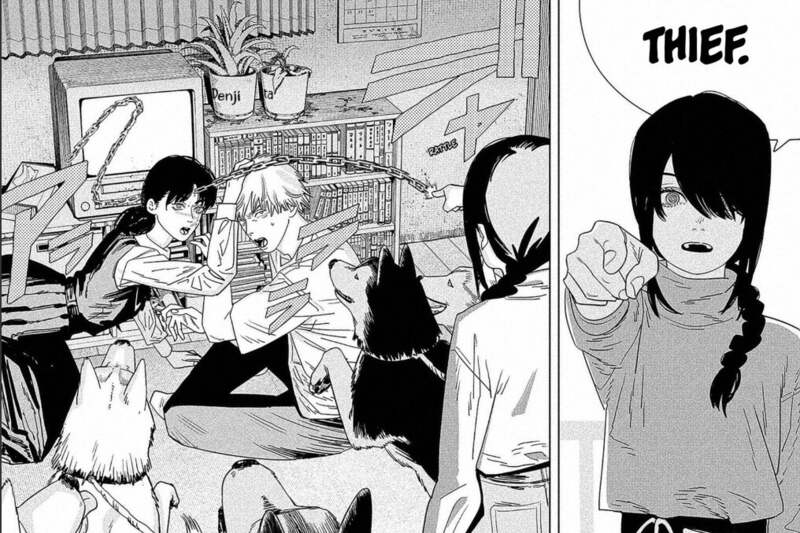 After taking a look at the character, we get to know that his roommate is none other than Nayuta. Also, Nayuta resembles Makima closely and almost has the same hairstyle.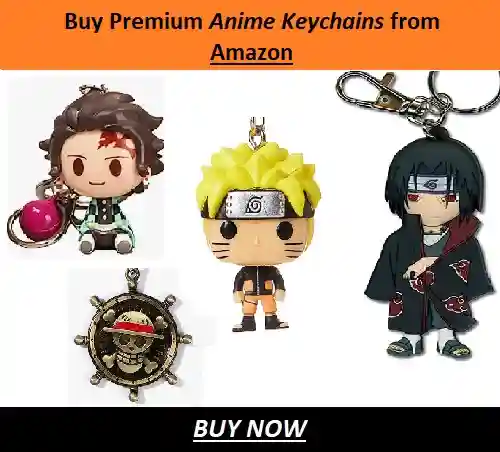 She points toward Asa and declares that she is a Thief. We do not yet know if this was in response to breaking the third rule or her fidgeting with Denji.
There is also the case that Nayuta already knows the identity of the War Devil and also knows that she resides in Asa. This sets a huge predicament for Asa, as the identity she was keeping might be revealed easily.
Understanding Nayuta's intentions will be hard because we do not know much about her. Knowing Fujimoto, he can also cleverly use other characters to cover up this situation.
Haruka Iseumi had already heard the conversation between them, and he might be curious enough to follow them. We also know that Hirofumi keeps an eye on Denji at all times.
There is also a small chance that Nayuta had not witnessed Asa kissing Denji. This would mean that she called her a thief for a different reason entirely that we have yet to know.
With this huge mix of characters, the situation might go either way. But knowing some of the tricks of Fujimoto, we can safely expect that this will be resolved as a misunderstanding while saving the best plot points for later.
---
Chainsaw Man Chapter 120 Release Date
Chainsaw Man Chapter 120 is geared up for a release on February 14th. We should know more with the official release of the chapter.
Since this manga does not have a raw scans release, we will follow the chapter updates closely. There are many sources with which you can read this manga, which keeps updating the release date of the next chapter.
With this, we will conclude our article about Chainsaw Man Chapter 120 Predictions and Release Date. We also follow many manga series that you can look forward to for regular updates.
---
Do small things with great love.
Follow us on Twitter for more post updates.
Also Read: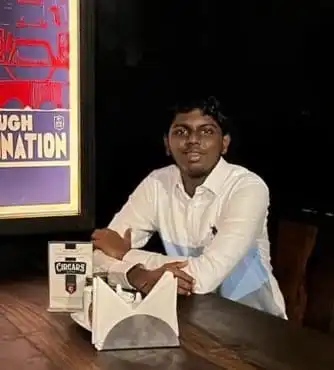 Eswar Keshav is an ardent anime fan for more than a decade. Along with this, he also has been following anime and manga updates for years. He is also enthusiastic and passionate when it comes to writing about his favorite things. Combining his love for writing and his love for anime and manga, his articles speak of his love for the genre.