Last updated on January 27th, 2022 at 11:37 pm
Attack on Titan Male characters are some of the hottest guys that we have seen in all of animes. The AoT characters boast handsome features with intense looks. Thus, today we are going to compile a list of 15+ hottest Attack on Titan characters and see who makes it out on top.
Although we believe people can already guess who among the AoT male characters is going to come out victorious in this list. The top five of this list is also pretty much sorted out.
15+ Hottest Attack on Titan Male Characters-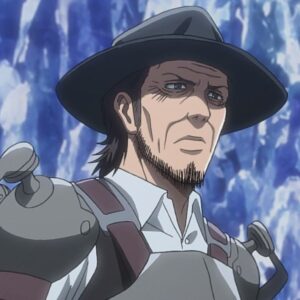 We are starting off strong on this list with a member of the Ackerman bloodline. Kenny was a man with conflicting ideals and served as an antagonist in this series. He was responsible for the upbringing of Levi Ackerman, which was his most positive point.
 He had a typical cowboy look with his hat and trench coat. He was extremely professional who did not reveal his emotions.
---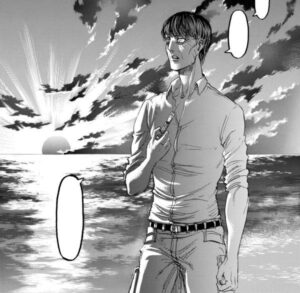 Eren Kruger was Grisha Yeager's inspiration for naming his son Eren. He worked as a spy in the Marleyan Authorities and had a mysterious aura about him. He was extremely handsome with a stout build and shaggy hair. 
His prominent cheekbones made him quite hot, and his stoic personality was loved by the fans. He also had great mental resilience since he committed a large number of gruesome acts against his fellow Eldians. 
---
Furlan used to hang out with Levy before joining the Survey Corps under Erwin. He was initially introduced as a regular thug who had a major character upliftment in a short period of time. It was clear from Furlan's actions that he had a soft heart after he saved Isabel from her pursuers. 
He also used to give a major share of money to Yan after coming to know about his leg injury. This goodwill, along with his handsome features, was enough to make him a favorite among the female fans.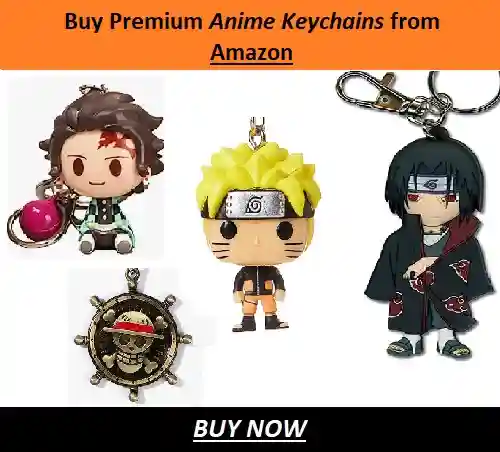 ---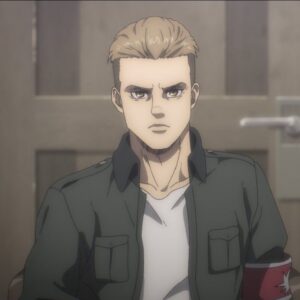 Porco was a well-built man of medium height. His most noticeable feature was his shiny blond hair that he styled as an undercut. He hardly showed a pleasant expression on his face and was always focused on the tasks at hand. He was very brave in addition to his beautiful features. 
He saw how he used his body as a shield to protect Gabi and Falco from a shower of bullets. Although he was a dedicated warrior, he was quite bitter to his fellow comrade, Reiner, due to his part in his brother's death.
---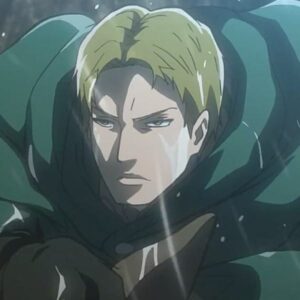 Moses had a very short-lived appearance at the beginning of the series after being crushed by a titan. But even in this short span of time, he made a name for himself with his brave personality and attractive features.
He had dreamy eyes with unruly blonde hair. He never hesitated for a split second before titans and charged towards them despite knowing it was not enough.
---
Like his son, Grisha Yeager is one of the hottest Attack on Titan Male Characters. The fact that he was able to impress Dana Fritz from the royal bloodline says a lot about his dashing appearance. Apart from that, he had always been a guy with a keen sense of justice. 
He was courageous and a man of action. Although the way he treated Zeke worked against him, he later made up for it with his works in Paradise Island. He was a passionate man with a calming appearance on the outside.
---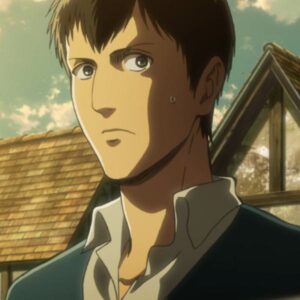 Bertolt was a fairly tall and slender man who was always in the company of Reiner. Despite his towering height he had a timid personality and did not jump into reckless actions.
Moreover, he had intense feelings for Annie and the fact that he could never confess to her out of shyness was extremely cute. He lacked willpower which often held him back but was completely devoted to his fellow compatriots.
---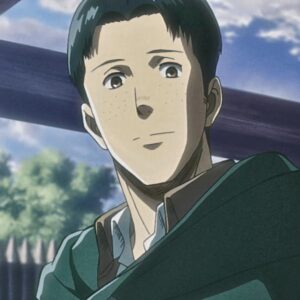 Marco was one of the most innocent and pure-hearted AoT male characters. Combined with his good looks and bright character, he was a complete package for the girls. He had distinct freckles on his face under his clear brown eyes.
 He had a neck for leadership and was known to leave a lasting impression on people. He followed the ideals of his life strictly and was a completely selfless person placing the lives of others before his own.
---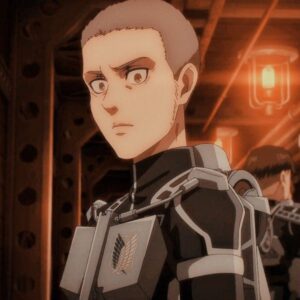 Connie was one of the major supporting Attack on Titan characters who was always seen tagging along with Jean. He had the shortest height among all of his friends and had the cutest personality. He was a jolly fellow and formed an excellent trio with Sasha and Jean.
He had a roundabout face with a shaved head and a simple outfit. He was easily overshadowed by the other characters but went to become highly important in the series.
---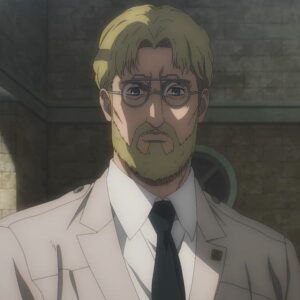 Zeke was the son of Grisha Yeager and the step-brother of Eren. Zeke was the personification of brains and brawns, and in spite of being a major villain in the series, he was able to solidify his spot among the female fans.
 Despite serving as one of the warriors of Marley, he lived by his own ideals and carried them out successfully under their nose. He was an extremely knowledgeable person who could also beat down strong opponents as he did against Levi.
---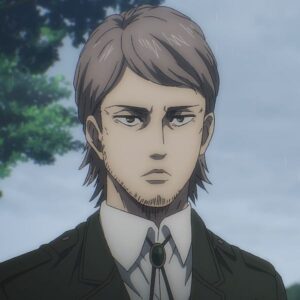 Jean instantly made his way into our hearts after he fell head over heels for Mikasa. The way he tried to impress her and catch her attention on multiple occasions was so adorable. As a result, he was always jealous of Eren and came off as a tough guy in the initial parts of the series.
But he grew significantly as a character and showed that he cared deeply for his comrades and would do anything to protect them. He was also quite tall with a slender build.
---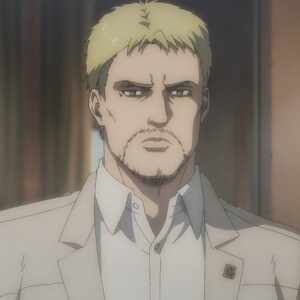 Reiner is an intimidating character with his muscular body and broad shoulders. He had a prominent jawline with sharp eyes and blonde hair making him irresistible among the female fans. 
He also developed a goatee, later earning him bonus points in this list. Despite his difficult childhood and scary look, he was a soft guy at heart with a caring personality.
---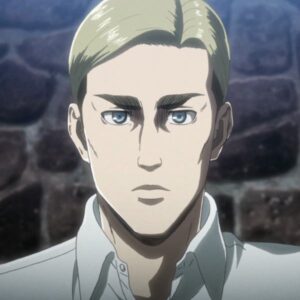 The brave commander of the Survey Corps makes his way in the fourth place of this list. With his keen sense of justice and courageous nature, Erwin soon became a fan favorite. He already had devilishly handsome features with a strong build and shiny blonde hair.
 He was one of those AoT characters who had a never-give-up attitude and served as an excellent leader in commanding the Survey Corps against the tians.
---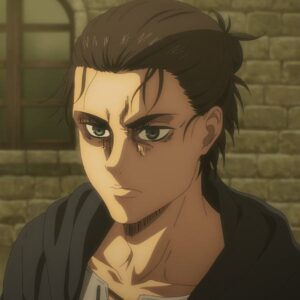 We are starting off the top three of this list with the protagonist of this series. Eren was an interesting character who underwent a 180-degree change in his character after the time skip.
He became gloomy with a sad pair of eyes. Regardless, he became hotter with a casual dressing sense and muscular body.
Moreover, his dark personality after the time skip was a major attraction for many female fans. However, despite everything, Eren never stopped caring for his compatriots, which slightly negates his destructive exploits.
---
When we hear Armin's name, we associate the word intelligent with him. Contrary to everyone in AoT, Armin made his way throughout the series with his strategic brain making everyone rely on him for coming up with plans.
What he lacked in fighting prowess, he made up for it with his smartness. He was already pretty, to begin with, and his image of getting pinned down by Eren became viral among his fans.
---
Hottest Attack on Titan Male Character-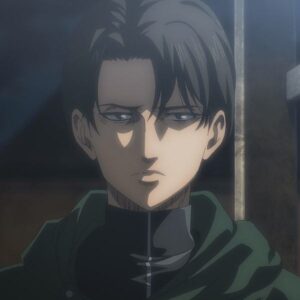 There is no shred of doubt that Levi is by far the hottest character, and no one even comes close to him. He has a huge fan following with the girls going crazy over him.
Ever since his introduction, his edgy character and fighting power has made a mark among the viewers, which led to his rapid rise in personality. His dedication towards his goal and his intense look are a few of the numerous amazing qualities that he possesses.
---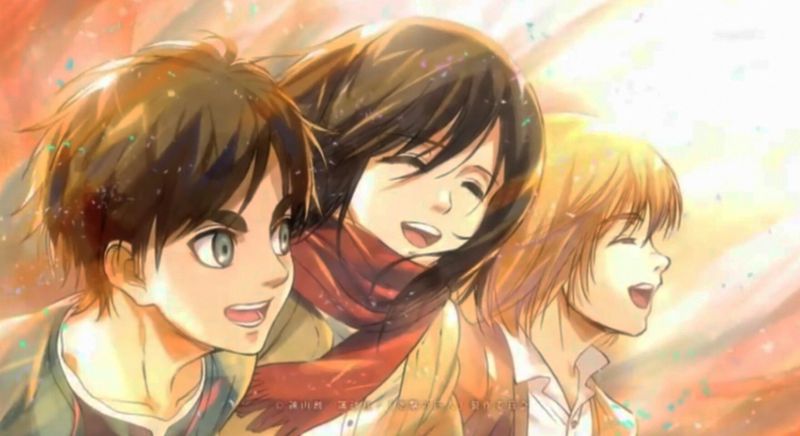 Must Read – Attack on Titan Chapter 139 Summary & other details on AOT Anime, 2022
---
This was a pretty exciting list to make, with Armin and Levi being two of the hottest Aot male characters with a huge fan following. The other Attack on Titan male characters like Eren and Reiner are also not far behind. We will see you guys in the next Attack on Titan article. Till then, stay tuned.
---
FAQ-
Q1- Who is the most attractive AoT character?

Ans- Levi is the most attractive AoT character.

Q2- Why is captain Levi so hot?

Ans- Captain Levi is so hot due to his edgy nature with an emotional side underneath.

Q3- Who is the ugliest AoT character?

Ans- Daz is the ugliest character in AoT.

Q4- Who is the prettiest girl in this anime?

Ans- Mikasa is the prettiest girl in this anime. 

Q5- Who is Levi's crush?

Ans- Levi doesn't have a crush in this series.

Q6- Does Levi love Petra?

Ans- No, Levi did not love Petra romantically but he did care for her a lot.
---
Follow us on Twitter for more post-updates.
Also Read:
(2021) Power of the Founding Titan (AoT) in Attack On Titan Explained



(2021) Top 15 Best Anime Like Attack on Titan



(2021) Top 10 Hottest Female Characters in Attack on Titan (AOT Ranked)

(2021) Top 15 Best Anime Like Attack on Titan (AOT) of all time

Power of Nine Titans in Attack on Titan

Attack on Titan Final Season: Coming on Winter 2022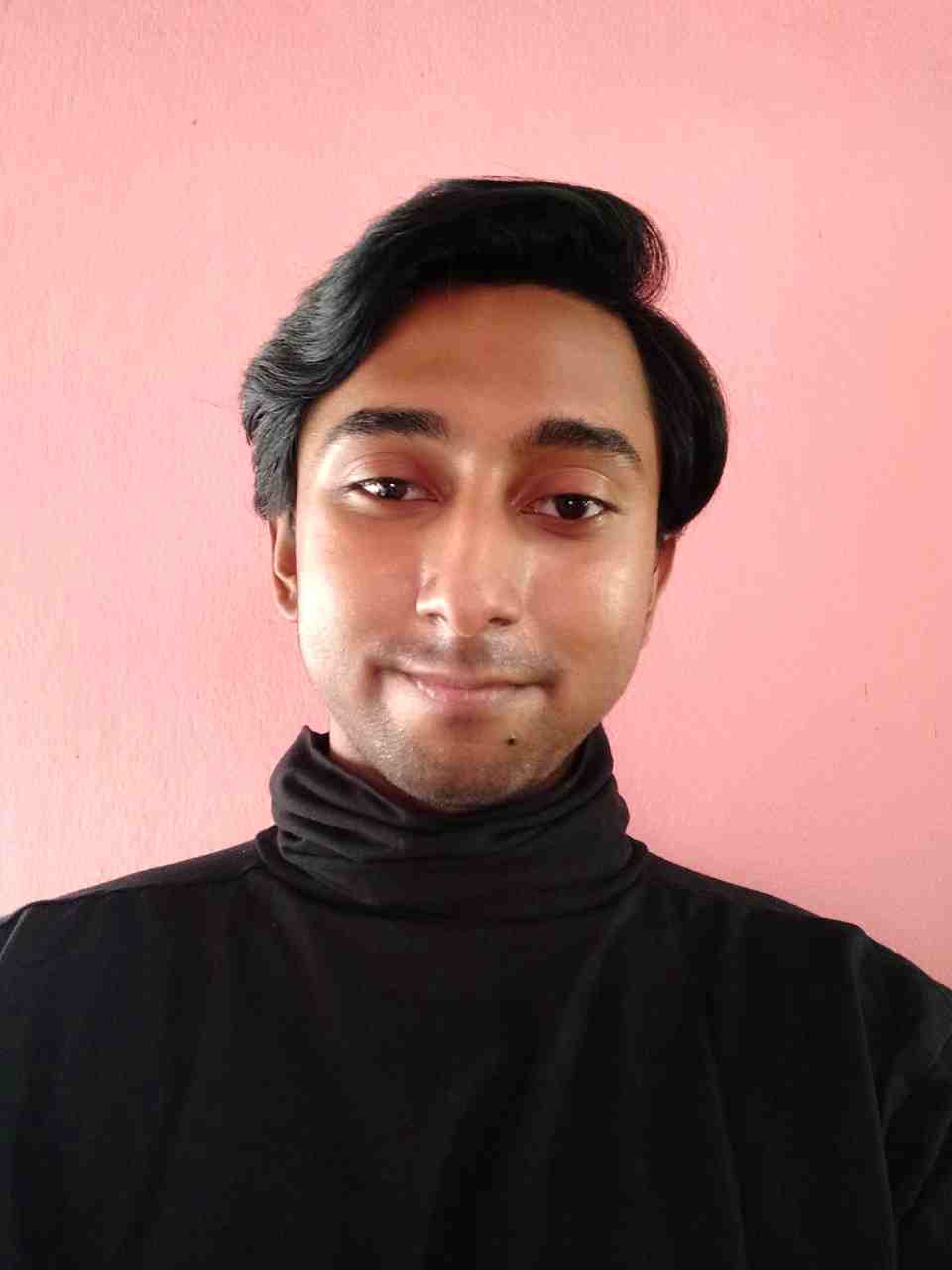 Life took a sudden turn for me when I finally decided to watch Kimi no nawa & Clannad. While both of them made me cry and introduced me to this vast world of anime. The Anime and Manga world is an escape for me from this complicated real world and serves as a relief. Being a content writer for OtakusNotes still feels like a dream and has been one of the best things to happen to me this year. It has been a productive distraction for me and I am loving every moment of it.