Last updated on September 7th, 2023 at 07:38 pm
Pretty faces. Dazzling lights. Confident attitude. The modeling industry is home to some of the most beautiful and hottest faces around the globe. However, walking down a runaway takes more skill and tenacity than what others give credit for.
These glamour models have a style and presence that is unlike any other. Although male models sometimes don't get the same status as their female counterparts, there are still ones who can't help but shine through.
America may be home to many fashion brands and models, but the UK has proved that they are no less. In fact, they have been going strong since their early fashion eras all the way from the late 17th century.
Whether it be fashion runaways, campaigns, or photoshoots, these British male models have dominated the spotlight. Today, we will be taking a look at the Top 10 Hottest British Models in 2023.
There will be old and well-known names who never lost their charm and relevancy over the years, and also some who have been creating hubbub right after stepping foot in this profession.
Top 10 Hottest British Models in 2023
10. Ollie Edwards
View this post on Instagram
Ollie Edwards is a British model who started his career in 2007 after signing to VNY Models. He has starred in a slew of fashion campaigns and editorials. His impressive resume contains big names like Calvin Klein, Y3, Polo Ralph Lauren, and Dunhill Customs.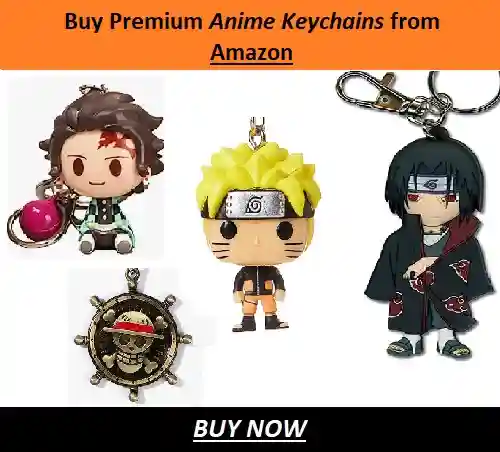 Ollie has been an avid motocross rider since the age of 5. In fact, he said in an interview that it was quite difficult for the agency to persuade him to leave his successful career as a motocross competitor and model full-time.
The countless campaigns lining up for him finally convinced him. He has been deemed cool by many due to his fearless attitude and looks.
---
9. Babacar N'Doye
View this post on Instagram
Babacar N' Doye made headlines in the fashion scene at the tender age of 16. Souted a few weeks before his 16th birthday, he quickly signed the Elite London Model Management and walked for the last show with Christopher Bailey for Burberry in 2018.
His debut was impressive, and since then, he has risen to the top of the modeling world.
This young black model has well-set facial features, and he knows how to make his personality shine through on each runaway. He has worked for companies like Givenchy, Amiri, Hermes, Koche, etc.
---
8. Bobby Brazier
View this post on Instagram
Son of two television personalities, Bobby Brazier is a young English model and actor. He made his runaway debut in 2020, modeling for Dolce & Gabbana for Milan Fashion Week.
He initially signed for the agency, unsigned group in London, and has worked for several European agencies since.
His recent photoshoot for Christian Louboutin in 10 Men Magazine shows off his youthful and fresh looks. Bobby's smile and bright personality can charm anyone's heart, and you can see the shine in his eyes in every shoot.
---
7. Rhys Pickering
View this post on Instagram
This UK-born English model has deep dark eyes and a stunning jawline. He was first scouted by Barcelona-based Celeste and Reinaldo of Traffic Models in 2014.
He quickly shot up the Top 50 Models' status and has worked with reputable photographers and international brands.
Rhys worked with his favorite photographer Peter Lindbergh in India to shoot for Louis Vuitton in 2015. He also became the new face of H&M in 2019.
---
6. Callum Turner
Callum Turner's sharp looks and jawline have won many hearts during his career. An English actor and model, Callum is well-known for his role as Theseus Scamander in the Fantastic Beasts movies and Shaun Emery in BBC One series The Capture. He has modeled for companies such as NEXT and Reebok.
Callum may be more focused on acting rather than modeling nowadays, but his recent shoot for the editorial Man About Town proves that the attractive model has still got it.
---
5. Billy Huxley
View this post on Instagram
Famous for his cool beard, tattooed body, and East London charm, there is no doubt as to why Billy Huxley made it onto our list. He has been modeling for over 10 years and has been signed to the popular agency Model1 since his debut. He has worked for Mango, Puma, ASOS, and Ellese, amongst other famous brands.
Billy's rugged looks and style have earned him a good social media following. He is well-liked by all his followers and never hesitates in showing off his looks and body and various photoshoots
---
4. Oliver Cheshire
View this post on Instagram
English model, designer, and fashion entrepreneur Oliver Cheshire is known as the king of high-low clothing. He is married to the singer, actress Pixie Lott. He got scouted by Select Model Management at the tender age of 15 and appeared in a fashion campaign for Calvin Klein soon after.
Oliver has modeled for many known names like Versace, Dolce and Gabbana, Marks and Spencer, Jack Wills, and Missoni and has gained titles like 'Most Stylish Men' and 'GQ's 50 Best Dressed Men'.
After being one of the most well-known faces in Men's fashion, Oliver launched his own menswear fashion label Che in 2019. His brand has been received well by both the public and the press.
---
3. Hero Fiennes Tiffin
Next is our Hardin Scott, who made waves in the movie series After. Hero Fiennes Tiffin is an English model, actor, and producer.
He is signed with Storm Management and has modeled for huge fashion brands like Dior, H&M, Dolce and Gabbana, Hugo Boss, etc. He became the face of Italian luxury goods company Salvatore Ferragamo S.p.A, in 2019.
Hero has done several photoshoots, showing off his well-chiseled face and confident attitude. He has a huge Instagram following of 8m followers.
---
2. Kit Butler
View this post on Instagram
One of the most in-demand models in the industry, Kit Butler is a 25-year-old British model who has rightfully earned the status of one of the modern male 'supermodels.'
Initially scouted by Next London, Kit Bulter's career is the definition of successful, including high-fashion names like Burberry, Versace, Armani, Trussardi, Dolce and Gabba, and the list goes on. He recently walked for Dolce & Gabbana Alta Sartoria 2023 Show Puglia.
Kit has a dedicated social media following and is showered in love by his fans. His unmistakable jawline and hazel eyes, along with his confident and easy-going attitude, make him one of today's favorites.
---
1. David Gandy
View this post on Instagram
On the top of the list is one of the most famous names in the whole industry. David Gandy's name appears in nearly every list of influential or famous models, and he is one of the highest-paid male models in the world today.
He worked as the face for Dolce and Gabanna for several years and has led menswear fashion to change standards, redefining masculinity.
David's muscular figure, sharp looks, and crisp style strike awe among people. He has received several accolades and titles for his work and has continued to charm his way inside people's hearts.
This brings us to the end of our list of Top 10 Hottest British Models. The modeling industry is quite strict, and these men have been recognized as the most handsome or beautiful by many.
---
Do small things with great love.
Follow us on Twitter for more post updates.
Also Read: