There is nowhere written that makeup makes one beautiful. But in the world of K-pop, visuals are the principal aspect. These idols work hard to maintain their appearances. And makeup makes them look more enhanced and presentable.
But have you imagined how they pull off no-makeup looks? Some of them have almost flawless skin, but others have freckles, birthmarks, or any other facial imperfections. It only makes them different and superior.
However, it has been seen that some K-pop idols look different with bare faces, to the point of being unrecognizable. A few reasons could be their less-defined features, skin problems, etc.
15 Hottest Kpop Idols Who Look Different Without Makeup
1. Hwasa
| | |
| --- | --- |
| Full Name | Ahn Hye Jin |
| Birthday | July 23 |
| Age | 28 years |
| Popular Songs | Maria |
The queen herself, Hwasa, is a Mamamoo member and debuted in 2014. She released her first solo single in 2019. Hwasa is known for her bold choice of clothes and for always being in the news. She is never afraid of showing her real side, which fans also seem to love.
She has challenged the Korean beauty standard by breaking the stereotypical image of a K-pop female idol. Hwasa has faced criticism and unfavorable feedback from locals, but she always comes out taking it positively.
You can spot many differences if you see her pictures without makeup. Though she still manages to look beautiful.
---
2. Taeyeon
| | |
| --- | --- |
| Full Name | Kim Tae Yeon |
| Birthday | March 9 |
| Age | 34 years |
| Popular Songs | Fine, Spark |
Taeyeon, leader of The Nations Girl Group, Girls Generation, or SNSD, is one of the most popular, highest-selling, and successful artists. She made her debut in the group in 2007 and as a soloist in 2015. She has inspired many idols from different generations.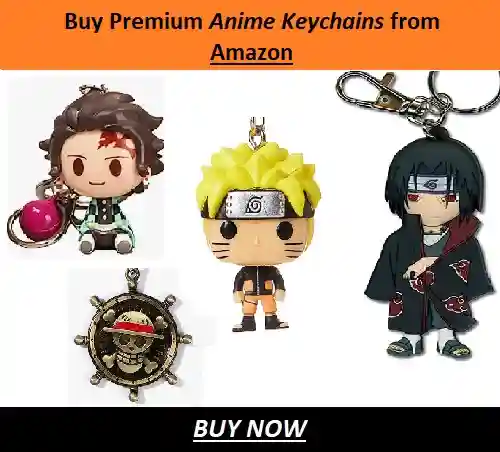 Taeyeon is famous for her fashion style and as a beauty idol. Without makeup, her skin looks immaculate and gorgeous.
---
3. Bangchan
| | |
| --- | --- |
| Full Name | Bang Christopher Chan |
| Birthday | October 3 |
| Age | 25 years |
| Popular Songs | Miroh, God's Menu, Connected |
Bangchan is a member of the most successful song machine and popular 4th generation boy group, Stray Kids. He made his debut in 2018 and became the leader. He has been the strongest pillar of the group.
The Korean-Australian idol looks completely different without makeup. Bangchan has curly hair. The makeup highlights his eyes, which makes him look different.
---
4. Nayeon
| | |
| --- | --- |
| Full Name | Im Na Yeon |
| Birthday | September 22 |
| Age | 27 years |
| Popular Songs | Pop, Love Countdown |
Nayeon is the vocalist and dancer in the girl group Twice, which debuted in 2015. She has earned recognition as a solo artist by releasing her first solo EP in 2022. The album was a commercial success. She has graced several magazines as well.
Nayeon is beautiful inside and out. But you can see some differences in her without putting on makeup.
---
5. Felix
| | |
| --- | --- |
| Full Name | Lee Felix |
| Birthday | September 15 |
| Age | 22 years |
| Popular Songs | No Problem, Maniac, S-Class |
Felix, the owner of the deepest voice to exist, has made a special place in the industry. The house ambassador of Louis Vuitton has the position of rapper and dancer in the group Stray Kids. Felix is the most popular member of the group.
He is one of the most gorgeous men to ever exist, arguing with the wall. The Australian member has beautiful freckles, which you cannot see due to the makeup. But he absolutely looks stunning with or without makeup.
---
6. Yeosang
| | |
| --- | --- |
| Full Name | Kang Yeo Sang |
| Birthday | June 15 |
| Age | 24 years |
| Popular Songs | Say My Name, WONDERLAND, Guerrilla |
Yeosang is the dancer, vocalist, and real visual of the group, Ateez. The group debuted in 2018. The fried chicken enthusiast is known for its unbeatable visuals and looks pretty 24/7.
Even his fellow members never get tired of praising how gorgeous he is and fighting over him. You can see the difference in his appearance without makeup.
Yeosang has a beautiful birthmark on his left eye, which usually gets hidden by the makeup. But fans always ask him to show it confidently, and there is no reason to hide. It only makes him more captivating.
---
7. Tzuyu
| | |
| --- | --- |
| Full Name | Chou Tzu Yu |
| Birthday | June 14 |
| Age | 24 years |
| Popular Songs | Yes or Yes, Fancy, The Feels |
Tzuyu is a member of the K-pop girl group Twice. The Taiwanese member has continuously been praised for her visuals and figure. It's a serious question: how come she looks good in everything she wears, with or without makeup?
Tzuyu looks slightly different with bareface, as her face is less contoured, and her eyes don't look sharp or enhanced. She is naturally beautiful.
---
8. Chungha
| | |
| --- | --- |
| Full Name | Kim Chung Ha |
| Birthday | February 9 |
| Age | 27 years |
| Popular Songs | Gotta Go, Lemon, Louder |
Chungha is a famous and successful name in the industry. After the disbandment of I.O.I., she debuted as a soloist in 2017. There's no doubt she is ravishing and has that powerful aura.
Without makeup, you can see she has adorable doe eyes, which cannot be seen with makeup on. Chungha doesn't need that whitewash, as she already has flawless skin.
---
9. Mingi
| | |
| --- | --- |
| Full Name | Song Min Gi |
| Birthday | August 9 |
| Age | 24 years |
| Popular Songs | Pirate King, Wave, Deja Vu |
Another Ateez member, Mingi, has showcased his powerful rapping skills and cool dancing style. He has some really distinguishable looks in the industry. There's no difference between how his fans wait for his new look and how he lingers over every anime.
Mingi used to have blemished skin clearly visible in his pictures without makeup. That's the difference in his looks. But now it's fine, and he looks more attractive now.
---
10. CL
| | |
| --- | --- |
| Full Name | Lee Chae Rin |
| Birthday | February 26 |
| Age | 32 years |
| Popular Songs | Hello Bitches, Spicy, Lifted |
The global icon Chaerin, popularly known as CL, has gained an immense amount of fame, love, and popularity all across the world. She is known as the baddest female, as she never fears exhibiting her fierce and brazen side.
Nobody ever undervalued CL's sense of taste in clothing. The fearless rapper is also called the queen of hip-hop. But have you wondered how she looks without makeup? Her bare face almost looks unrecognizable. CL looks like a completely different person without makeup.
---
11. Jiyeon
| | |
| --- | --- |
| Full Name | Park Ji Yeon |
| Birthday | June 7 |
| Age | 30 years |
| Popular Songs | Yeouido Cherry Blossom, 1 Minute 1 Second (Never Ever) |
Jiyeon debuted in the K-pop girl group T-ara in 2009 and made her solo debut in 2014. Not only as an idol, but she earned notoriety and popularity after working as an actress as well.
Jiyeon likes to apply more makeup to her eyes to make them look big and attractive. However, if you see her bareface pictures, her eyes are small. Her small eyes or bare face don't make her less delightful.
---
12. IU
| | |
| --- | --- |
| Full Name | Lee Ji Eun |
| Birthday | May 16 |
| Age | 30 years |
| Popular Songs | Celebrity, Love Poem, Eight, Lilac, Love Letter |
IU is a household name in both South Korea and abroad. She released her first album in 2008, and since then, she has become the most formidable and wealthiest female artist. It would be a crime to forget her contribution to K-pop.
IU is not just known for her singing and acting talent but for her visuals as well. It's rare to find someone as pretty as IU. But she looks quite different without makeup. However, it doesn't change the fact that, with or without makeup, she looks blooming Lilly.
---
13. Seolhyun
| | |
| --- | --- |
| Full Name | Kim Seol Hyun |
| Birthday | January 3 |
| Age | 28 years |
| Popular Songs | Good Luck, Heart Attack, Hey, Like A Cat |
You can recognize her from her last K-drama, Summer Strike. Seolhyun is active as an AOA member and as an actress. She has appeared in some notable films, television series, and shows.
Seolhyun used to look unrecognizable for a long time, but as time passed, it got better for a good reason. Though her skin quality improves, one can easily distinguish her with or without makeup. With makeup, her eyes look more in shape.
---
14. Krystal
| | |
| --- | --- |
| Full Name | Chrystal Soo Jung |
| Birthday | October 24 |
| Age | 28 years |
| Popular Songs | When I Was…When U Were… |
In 2015, Krystal joined the girl group f(x) and left SM Entertainment in 2020. There's no news about the disbandment of the group. She has acted in well-known films and television series.
Krystal is one of the most charming South Korean celebrities. She has never disappointed her fans, either with her dramas, acting, performances, or looks. Krystal looks a little different without makeup. She has thin lips without getting whitewashed, and her face looks more pronounced. Even barefaced, her nose seems smaller and more subtle.
---
15. Sunny
| | |
| --- | --- |
| Full Name | Susan Soonkyu Lee |
| Birthday | May 15 |
| Age | 34 years |
| Popular Songs | Heart Throbbing, Your Doll |
Sunny is another SNSD member on this list. She has worked on several projects other than being a K-pop idol, such as appearances in web shows, radio shows, musical theater, television programs, series, and films.
Sunny without makeup is almost unrecognizable, especially her lips and eyes, which look smaller than usual.
---
Conclusion
It's true that without makeup, these K-pop idols look different. But you cannot turn a blind eye to the fact that they still manage to look beautiful. Sometimes, whitewashing only ends up hiding their imperfect, ideal faces.
These K-pop idols are naturally captivating and don't need makeup. Their flaws need to be appreciated and accepted.
---
Do small things with great love.
Follow us on Twitter for more post updates.
Also Read
Just a person who invests her time mostly updating herself with the news surrounding the Korean, Thai, and Japanese entertainment industries or watching K-dramas, Thai, and Japanese dramas. Her interest in and knowledge of them encourages her to write about them. Writing is her peace in this chaotic world.