Marc Snuffy in Blue Lock has been a name that has been going around since the latest chapters. We understood that he is a very good strategist, making plans for every different player on the field.
We also got to see a small part of his past, and what he wants to do. What more do we know about the master strategist and Striker, Marc Snuffy in Blue Lock?
That's why we came up with this article for you, which has all the information about Marc Snuffy in Blue Lock. We have compiled all the information we know about him so far, so make sure to read it till the end.
Who is Marc Snuffy in Blue Lock? 
| | |
| --- | --- |
| Japanese Name | マルク・スナッフィー |
| Hair Color | N/A |
| Eye Color | N/A |
| Archetype | N/A |
| Position | Forward |
| Team | Italy Ubers |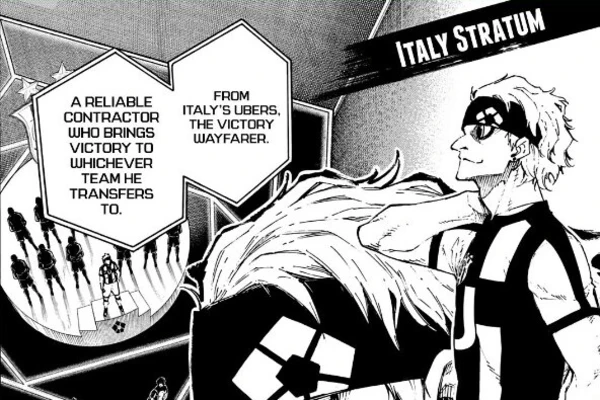 Marc Snuffy is one of the world's best strategists and Strikers too. With these capabilities, he won many championships and even won the world cup once.
He is feared for his ability to create strategies easily out of thin air. Taking into consideration the capabilities of his teammates and opponents, he can create tactics for any kind of situation which will happen on the soccer field.
Marc Snuffy is the Head Coach of Italy Ubers, and the team has had one win and one loss so far. But, Italy Ubers only lost their match against PxG, because they didn't have Baro or Lorenzo on the team.
Even in their recent match against Basterd Munchen, they scored an easy goal, using Snuffy's strategies. Snuffy is also known to control the team effectively, such that the whole team acts like a single organism.
---
Marc Snuffy's Skills and Abilities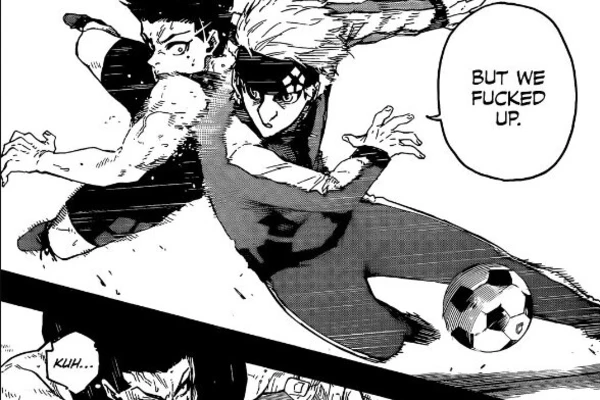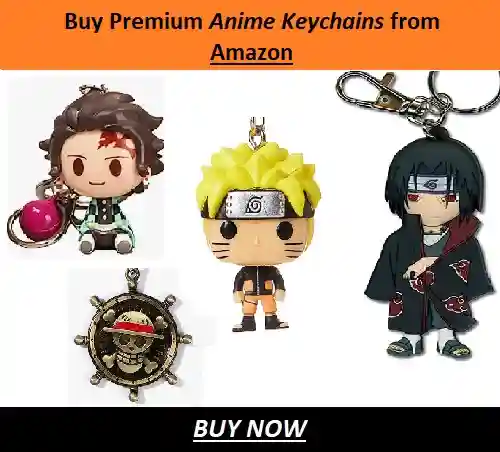 We can undoubtedly say that Marc Snuffy is one of the world's best strikers, and would have fought against Noel Noa and Chris Prince multiple times.
Despite all this, Marc Snuffy still managed to win the World Cup, back when he was playing for Italy. This shows how great his skills and intellect are, and his talent for the game.
Master Strategist, who doesn't leave any information out, to create his perfect strategies.
A very high IQ, to achieve pin-point strategies, and find loopholes in other teams' playstyle.
Pretty strong and muscular body, and he easily beat Baro like it was nothing.
Very good soccer vision, and did inhuman feints, while stealing the ball from Baro.
He should have one of the best football skills and techniques, in the whole world.
High football IQ, has game sense and is probably maxed out in all physical stats.
He is also a Striker, which shows that he has great stats for offense too.
Passing, Dribbling, and Shooting ability should easily be some of his best stats.
---
Importance of Marc Snuffy in Blue Lock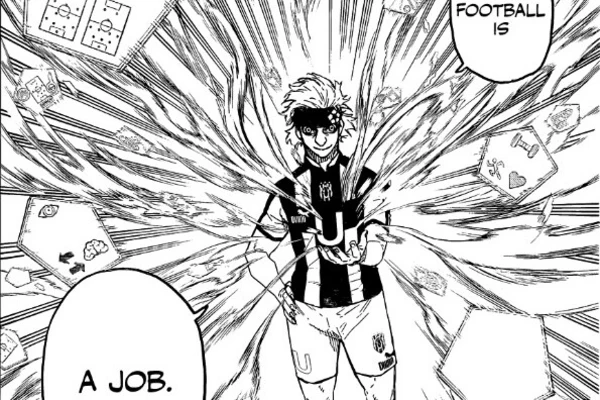 Marc Snuffy's ideology, and playstyle are different that Blue Lock's atmosphere. In Blue Lock where there is fierce competition with players devouring others' playstyles and crushing other players to become the best striker, Snuffy is like a breath of fresh air.
He believes in the power of coordination and teamwork and thinks that it can achieve much better results. This is the base on which Italy Ubers run too.
This was also the reason, Baro was able to level up much easier and Ubers defeated FC Barcha easily. Their strategies also require intense training, and team coordination, for success.
In a sense, we could also say that Marc Snuffy in Blue Lock has a very unconventional playstyle as well as ideology. Isagi had also accepted the fact that everyone's thoughts are synced in Italy Ubers, and move as a single organism.
---
Past of Marc Snuffy in Blue Lock
 
Marc Snuffy was a brilliant player in the past when he played for the Italy team. He also had another friend, and both of them wanted to become the world's best Strikers.
We also see that Snuffy had also won the World Cup and gained immense popularity. But, this popularity was the decline for both Snuffy as well as his friend.
They soon started slacking off, because of their talent and popularity. Slowly falling into all kinds of scandals and other things, Snuffy's friend was the first to break.
After this, both of them weren't played as regulars anymore. Snuffy's friend couldn't handle the pressure of falling out, and killed himself, unable to handle his downfall on the soccer field.
Snuffy later tried to fulfill his dreams too. He won many other trophies on the national as well as the international stage. One more trophy for Italy Ubers, and Snuffy will achieve his and his friend's goals.
---
Future Roles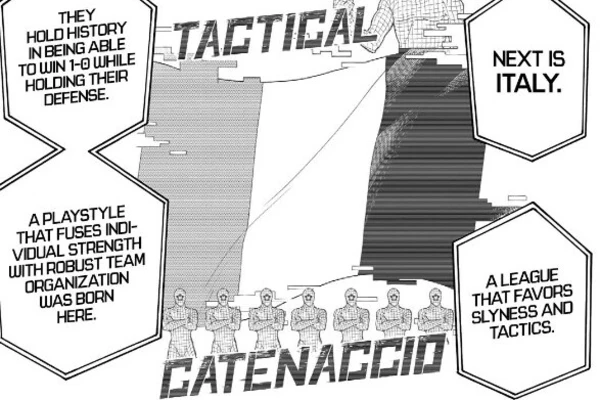 It is confirmed, what Snuffy's future role is gonna be. He was a Master Striker at the international level and looks like he will be continuing that for a bit more time.
Snuffy still has one trophy to win with his Ubers team, so that he will fulfill all his goals. He will still keep playing as the Head Coach, as well as the Master Striker for Italy Ubers, till he achieves this.
He further told that he was also searching for a successor, since he will be retiring soon, after this. Once he retires, Snuffy wants to take on the coach role and produce more talented players.
Snuffy also found that Baro was the player he needed, who met all of his specifications for a Striker. He also managed to sort of convince him and made Baro work with his ideology.
Snuffy also made strategies, so that the whole Italy Ubers team will work around Baro so that he can score. This was also seen in how Snuffy taught the essence of Predator Vision to Baro.
---
Conclusion 
Regardless of what Marc Snuffy will be achieving in the future, he had already done a lot in Blue Lock. Italy Ubers was a team that completely exceeded our expectations.
We hope to see him continuing in the same form, in the future too. We might also be seeing him in action, due to the flow of the match against Basterd Munchen in the recent chapters.
This is what we know so far about Marc Snuffy in Blue Lock. For more similar content about Blue Lock players and teams, make sure to check our posts here.
---
Do small things with great love.
Follow us on Twitter for more post updates.
Also Read: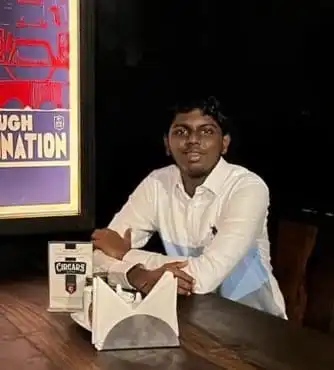 Eswar Keshav is an ardent anime fan for more than a decade. Along with this, he also has been following anime and manga updates for years. He is also enthusiastic and passionate when it comes to writing about his favorite things. Combining his love for writing and his love for anime and manga, his articles speak of his love for the genre.