Last updated on January 4th, 2023 at 12:43 am
Everyone uses some streaming platform like Netflix or Amazon Prime to watch series, anime, or movies. How could Apple remain outside the competition while others ran ahead of them? So they introduced their streaming platform in the form of Apple TV.
Apple TV is Digital Media Player developed by Apple. It receives data from another Apple device and plays it back on a TV. It can be controlled through Siri Remote or Apple Remote and has four generations. Now they've introduced Apple TV+ for greater revenue.
---
Must Read- (2022) Top 7 Best Horror Anime on Hulu Adapted from Light Novels
---
How to Watch Anime on Apple TV-
1) By Installing best anime apps on Apple TV+ 
Fans can install any available anime app on Apple TV+ by following the same procedure. These anime apps support only Apple TV (4th generation) & Apple TV 4K (5th generation) running on tvOS 9.0 or later.
Turn on your Apple TV.
Connect it to your WiFi/LAN.
Open App Store.
Press the Search icon.
Search your favorite anime app in the search bar.
Choose the app icon.
Get the app.
After installation, launch the app.
When the app launches, log in to your account with your credentials.
Now you can enjoy your favorite anime on Apple TV.
Top 5 Best Anime Apps on Apple TV-
It provides Asian shows, anime, and manga worldwide through its subscription. It has over 5 million subscribers over the world. Having partnered with Funimation, it hosts multiple anime and distributes them. It also produces anime through Crunchyroll studios such as God of Highschool, Tower of God, Tonikawa and provides its services worldwide. It also hosts its Anime Awards of the year.
Funimation is one of the leading anime distributors in North America. Founded in 1994, Funimation was acquired by Sony in 2019. In 2021, Funimation took over Crunchyroll. It has licensed some of the most popular series such as Fairy Tail, Attack on Titan, Tokyo Ghoul, Code Geass. It is available worldwide.
HiDive provides anime with Portuguese and Spanish subtitles and was in collaboration with Crunchyroll until recently, after which it broke off from it. It streams dubs of series two to three weeks after their Japanese broadcast. Series such as Delinquent Hamsters, Lady Death, Lupin III, are available on Hidive.
Hulu is an American streaming platform that has a variety of content in the form of series and anime. It provides a large amount of anime in both sub and dub. Its content is region-locked to the United States, so it requires VPN to access it. One can stream Demon Slayer, My hero Academia, Black Clover, and more on Hulu.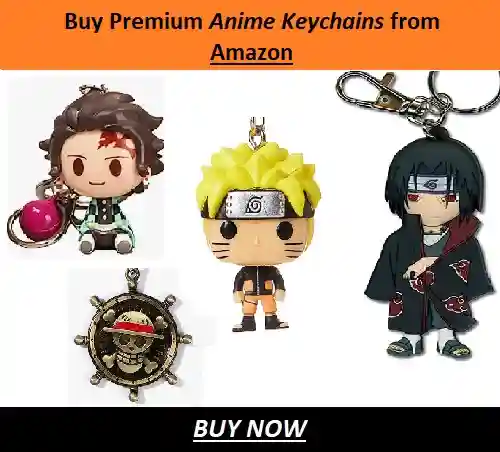 When it comes to using a VPN, we recommend using PIA VPN. You can use this link to avail heavy discounts.
Netflix is the most widely used streaming platform, and no wonder it also provides various anime to its subscribers. It has a vast collection of anime coming from every genre, such as romance, action, a slice of life, etc. It is available worldwide, and sub and dub both are available. Tokyo Ghoul, One Punch Man, Bleach can be seen on Netflix India.
---
2) Airplay Anime on Apple TV+
Airplay is screen mirroring or screen casting for Apple devices. Connect your iPhone or iPad to Apple TV, and you can airplay on it. Air playing from your iPhone or iPad requires you to have a Second or Third-Generation Apple TV.
Steps to do so are as follows:
Switch on your Apple TV.

Connect the Apple TV and other iOS devices to the same Wifi network.

Install your favorite anime app from App Store.

Log in to the app with your login credentials.

 Choose the anime you want to play and then press the Airplay button on the media player.

Select your Apple TV, and then anime will start playing on it.

Follow the same steps for every app like Netflix, Hulu, Hidive, and Crunchyroll as well.
Now you can watch anime on a bigger screen with the help of other Apple devices due to the ease of the Airplay feature.
---
3) Search Anime Directly on Apple TV+
Anime on Apple TV+ can be directly seen through Wakanim, which has started providing its services on Apple TV+. It hosts various anime such as Demon Slayer, My Hero Academia, Mushoku Tensei.
One can also watch anime through iTunes, which has a very large catalog of anime in the form of One Piece, Bleach, Hunter x Hunter and various others. Anime films such as Spirited Away, The Boy and The Beast, Your Name are available for selection.
VRV is one of Crunchyroll and Funimation's subsidiaries that also provides various content such as Anime and gaming-related channels. Some of the content is available for free, while others require a subscription. It is currently only available in the United States, so it will require VPN to access it. It has all the anime available through Crunchyroll and can be used on Apple TV to watch anime.
When it comes to using a VPN, we recommend using PIA VPN. You can use this link to avail heavy discounts.
---
List of Best Anime on Apple TV+ 
MAL Rating – 8.61

Studio – Toei Animation

Genre – Action, Adventure, Comedy, Fantasy

Number Of Episodes – 1004 Episodes
Monkey D Luffy ventures out to the Grand Line to form his pirate crew in search of the elusive treasure of the Pirate King Gold Roger, the One Piece, and become the next Pirate King. Rogers last words set the tone for the Great Pirate Age.
He goes on various adventures, recruiting members for the Strawhat pirates along the way. Unveiling the mysteries of the world, facing dangerous foes and the corrupt World Government lies in his path of becoming the next Pirate King.
---
9) Ping Pong the Animation –

Image Source: Amazon
MAL Rating – 8.62

Studio – Tatsunoko Production

Genre – Drama, Psychological, Sports

Number Of Episodes – 1 Season (11 Episodes)
Smile is the complete opposite of what his name tells. He's extremely quiet and dull. On the other hand, his best friend, Peco, is loud and energetic. They both attend the school's Ping Pong club and are excellent at it.
Smile is unable to beat Peco. The club coach notices Smile's talent and attempts to make him a better player. Along the way, both the characters and the rivals they face in the Ping Pong club try to find meaning in their life and reach the peak of Ping Pong.
---
8) Jujutsu Kaisen –

Image Source: Funimation
MAL Rating – 8.72

Studio – MAPPA

Genre – Action, Drama, Supernatural

Number Of Episodes – 1 Season (24 Episodes)
Negative feelings of humans like regret, jealousy, anger become Curses and haunt society. In comes Tokyo Metropolitan Technical High School of Sorcery, an organization that fights against these curses.
Yuji Itadori, blessed with extraordinary physical strength, is one student of the school who ate the Fingers of the King of Curses, Ryomen Sukuna, when he tried to protect one of his classmates from the Curses and became an exorcist. Along with the strongest sorcerer Gojo Satoru and others at the school, they fight the curses to protect society and find the "right death."
---
7) Cowboy Bebop –

Image Source: Netflix
MAL Rating – 8.77

Studio – Sunrise

Genre – Action, Adventure, Drama, Sci-Fi

Number Of Episodes – 1 Season (26 Episodes)
After Earth has been rendered uninhabitable, humanity lives on rocky planets and moons of the Solar System. The Inter Solar System Police hire Bounty Hunters or Cowboys to chase criminals. Crew members of the ship Bebop, Spike Spiegel, Jet Black, and Faye Valentine. They form friends along the way and face various criminals on their adventures, including Spike's rival Vicious, who was once Spike's partner.
---
6) Sangatsu no Lion –

Image Source: Wallpaper Abyss
MAL Rating – 8.97

Studio – Shaft

Genre – Drama, Slice of Life, Psychological

Number Of Episodes – 2 Seasons (44 Episodes)
Rei Kiriyama is a 17-year-old professional Shogi player who lives alone. He is emotionally immature and has a hard time communicating with his classmates. The three Kawamoto Sisters adopt him and welcome him into their family as if he's one of their own. He visits them regularly while also trying to fix his career as a shogi player. This is a story of Coming of age as Rei finds himself, grows as a person, and gains emotions.
---
5) Fruits Basket –

Image Source: Otaku Kart
MAL Rating – 9.06

Studio – TMS Entertainment

Genre – Comedy, Romance, Slice of Life, Supernatural, Psychological

Number Of Episodes – 3 Seasons (63 Episodes)
High Schooler Tohru Honda moves out into a tent after things take a wrong turn in her life. Too bad for her, the tent is on the private property of the mysterious Sohma Clan, who discovers her. Sohmas take her in, and their secret- when touched by the opposite gender, they turn into animals of the Chinese Zodiac, is revealed to Tohru.
---
4) Hunter x Hunter –

Image Source: Buzzfeed
MAL Rating – 9.06

Studio – MADHOUSE

Genre – Action, Adventure, Fantasy, Drama, Psychological

Number Of Episodes – 148 Episodes
Hunter travels around the world doing all kinds of tasks ranging from catching criminals to exploring unexplored territories. Gon's father was a Hunter who abandoned him long ago. He vows to follow in his fathers' footsteps and find him.
On his path to find his father, he takes the Hunter Exam and forms bonds with his friends Killua, Kurapika, and Leorio. They face many situations in their job as a Hunter.
---
3) Shingeki no Kyojin –

Image Source: TechRadar
MAL Rating – 9.09

Studio – WIT Studio and MAPPA

Genre – Action, Drama, Fantasy, Mystery

Number Of Episodes – 4 Seasons (75 Episodes)
Humanity is bounded by giant walls which protect them from man-eating giants known as Titans. Very little information about them. People believe that these 50 meter high walls will protect, but this all changes one day when the Colossal Titan breaks the wall and eliminates a majority of the humans, including Eren's mother, in front of his eyes.
Eren vows to defeat every single Titan and joins the Scout Council to accomplish this. Will Eren and the others be able to uncover the mystery behind the Titans and this walled world?
---
2) Steins;Gate –

Image Source: Medium
MAL Rating – 9.09

Studio – White Fox

Genre – Drama, Psychological, Sci-Fi, Thriller

Number Of Episodes – 2 Seasons (49 Episodes)
Mad Scientist Okabe Rintarou in his invents "future gadgets" along with lab members Mayuri and Daru, a hacker. They create a "Phone Microwave," which can be controlled through text messages. Certain mysterious events lead the members to discover that the Microwave can send D-mails, e-mails to the past, which alter history. Okabe must face despair and death as he tries to undo the mistakes committed by playing with events of the past.
---
1) Fullmetal Alchemist: Brotherhood –

Image Source: Square Enix
MAL Rating- 9.15

Studio- Bones

Genre- Action, Adventure, Drama, Fantasy

Number of Episodes- 1 Season (64 Episodes)
Alchemy is bound by The Law of Equivalent Exchange- to gain something; one must sacrifice something of equal value. While trying to revive their mother, Edward Elric loses his arm and his leg while his brother Alphonse loses his physical body, and only his soul is left in armor. Edward becomes a state alchemist after equipping himself with automail prosthetics. They try to obtain the fabled Philosopher's Stone which can help them regain their full bodies.
With more new anime getting updated on Apple TV soon, it looks to be an interesting prospect to watch your favorite series besides the usual streaming platforms such as Netflix and Hulu. We will keep coming up with more such articles that help you to increase your viewing enjoyment. Till then, stay tuned with us.
---
Frequently Asked Questions-
Q1) Can I watch anime on Apple TV Plus?
Ans. Yes, you can watch anime on Apple TV Plus through Funimation or other streaming platforms.
Q2) Does Apple TV have anime shows?
Ans. Apple TV does not have anime shows but one can watch them through Funimation and other streaming services.
Q3) Can you watch Funimation on Apple TV?
Ans. Yes, one can access Funimation on Apple TV.
Q4) Does Crunchyroll work on Apple TV?
Ans. Yes, Crunchyroll does work on Apple TV.
Q5) What's the difference between Apple TV and Apple TV Plus?
Ans. Apple TV is a set-top box that can connect to a TV and then you can access the various stuff you want to watch. Then there is the Apple TV App which has channels to stream content. Apple TV+ meanwhile is a streaming platform like Netflix which has its original content and requires a subscription.
Q6) Is there any Studio Ghibli movie available on apple tv?
Ans. Yes, Studio Ghibli movies like Spirited Away, Grave of the Fireflies are available on Apple TV.
Q7) How much is Apple TV+ a month?
Ans. Apple TV+ costs ₹99 per month.
---
Do small things with great love.
Follow us on Twitter for more post-updates. 
Also Read –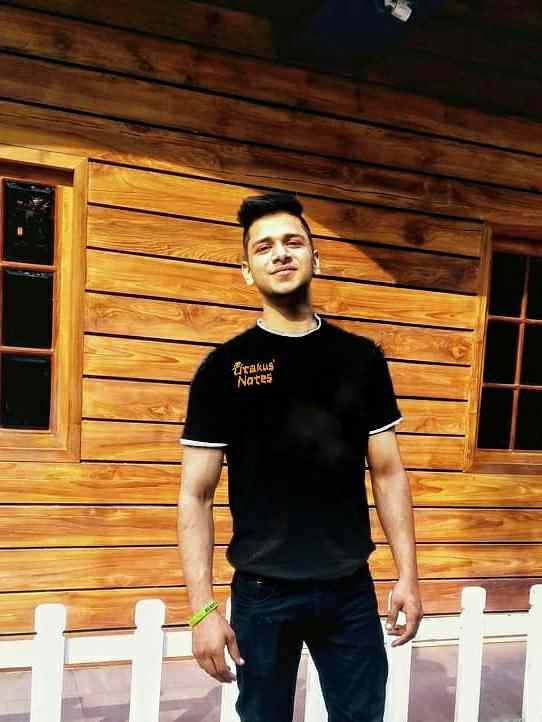 Sachin Kandwal is the newest member of the staff. And here in Otakus' Notes, he covers breaking stories of the Anime world. When he's not consuming content on Reddit, he can be seen exploring Bangalore city.