After a tiring day's work, we all have sat down intending to begin a new anime series, only to have given up after looking at the number of episodes. Coming across short anime series and movies that keep you entertained till the final moment is a tough find.
Well, no need to look further today; we'll be discussing the Top 15 Best short anime on Netflix America that you can finish overnight and will keep you hooked till the end.
---
Must Read- Top 15 Best Anime For 10-Year-Olds on Netflix Ranked
---
Best Short Anime on Netflix (US) 2022-
15) Yasuke –

Image Source: Wallapercave
MAL Rating- 5.8

Studio- MAPPA

Number of Episodes- 6
Action? Check. Mystery? Check. Are flying robots shooting lasers? Check. Samurais? Check.
Do not be taken by the rating (being relatively new, the ratings keep fluctuating), Yasuke by far is one of the best series released in early 2021 based loosely on the real-life story of a black samurai.
It is an action-packed mini-series that traces the journey of a black samurai carrying a mysterious young girl to visit a doctor, which goes horribly wrong and leads to jaw-dropping action sequences. Give it a try, and you won't be disappointed.
---
14) Deadman Wonderland –

Image Source: Wallpapercave
MAL Rating- 7.18

Studio- Manglobe

Number of Episodes- 12
Deadman Wonderland is set in a future dystopia where 3/4 of Japan is underwater due to an earthquake. It follows the story of Ganta Igarashi, who is blamed for the massacre of his entire class and sentenced to a prison that doubles up as an amusement park where he has to perform various activities for people's entertainment to ensure his survival. 
The plot takes a unique twist Ganta learns to manipulate his blood, making him a unique deadman. Follow as Ganta flights through his obstacles to gain freedom.
---
13) Arpeggio Of Blue Steel –

Image Source: @Animewalls (Pinterest)
MAL Ratings- 7.37

Studio- Sanzigen

Number of Episodes- 12
Ever thought of beginning One Piece, but given up after a few arcs? Arpeggio Of Blue Steel too explores the seas, just not as a pirate. Set in a future world where seas cover most of the planet due to Global Warming, a fleet of military ships called "Fleet of Fog" rose that defeated the navies around the world, seizing control of the seas governed by the Admiralty Code.
Fast forward to 17 years later, a National Marine Academy alumnus, Gunzou Chihaya, stumbles upon I-401 who, for some reason, supports humanity. With hopes reignited, Funzou and his friends set sail in search of World Peace.
---
12) Devilman Crybaby –

Image Source: Wallpapercave
MAL Rating- 7.79

Studio- Science SARU

Number of Episodes- 10
What happens when a pure soul merges with a devil? Does he become the devil incarnate, or is he able to win and destroy the evil within? These are the questions taken up in Devilman Crybaby.
Akira Fudou is one such soul who merges with the devil Amon to ensure the survival of his friend Ryou Asuka. Together they take on all the evil in the world to ensure the survival of mankind against demons.
---
11) Yuri! On Ice –

Image Source: @Animewalls (Pinterest)
MAL Rating-7.91

Studio- MAPPA

Number of Episodes- 12
Imagine your idol turns up at your doorstep one fine day and offers his tutelage. This forms the plot of Yuri! On Ice where a video of the protagonist Yuuri Katsuki goes viral on the internet that shows him performing a routine by a previously 5-times world champion.
What follows is an intense training regime by coach Victor Nikiforov to make Yuri the world champion. However, the competition is not going to get any easier with Victor's former student Yuri Plisetsky trying to win back his coach. Widely regarded as one of the best sports anime, watch out as Yuuri rises to the top of the skating world.
---
10) Noragami (season 1) –

Image Source: Wallpapercave
MAL Rating- 8

Studio- Bones

Number of Episodes- 12
Have you ever wondered what happens to all those forgotten Gods? The ones that were earlier prayed to and are now no longer remembered. Well, they fade. And to prevent that, the Gods take up odd jobs in order to ensure their survival. If you find a telephone number inscribed in red somewhere and decide to call it, the person picking up on the other side will introduce himself as "Yato God."
The plot explores the growing bond between Hiyori Iki (a high-school girl who supposedly saves Yato) and Yato. With her help and holy spirits who turn into deadly weapons called regalia, Yato sets out to change his luck.
---
9) No Game No Life –

Source: @AnimeBanter (Pinterest)
MAL rating- 8.13

Studio-Madhouse

Number of Episodes- 12
How would it feel to be unbeatable at every game you play? Well, Shora and Shiro are exactly that, the brother-sister duo that dominates every game. And one fine day, all of a sudden, they're transported within a kingdom where wars are replaced by high stake games.
Will they be able to maintain their unbeaten streak? This series gives similar vibes to Sword Art Online and is a definite watch if strategy battles are your forte.
---
8) Terror in Resonance –

Image Source: Wallpapercave
MAL Ratings- 8.11

Studio- MAPPA

Number of Episodes- 11
"VON," painted in red, is the only word left behind after a devastating attack on a nuclear facility in Japan. The police have no way of finding out the perpetrators until a mysterious video makes its way into the internet where two unknown teenage boys calling themselves "sphinx" threaten to cause destruction in Tokyo.
Amidst public unrest, it is the responsibility of Detective Kenjirou Shibazaki to bring them to justice, the only question remaining: How would he do it?
---
7) Castle in The Sky –

Image Source: Wallpapercave
MAL rating- 8.27

Studio- Ghibli

Watch time- 2hrs 4 mins
This is the first anime movie to feature on this list. It traces the journey of Sheeta, who is captured by the government for her crustal amulet. Journeying into a world of airplanes and airships and pirates, she meets a boy, Pazu, who dreams of reaching the flying castle Laputa.
They join forces to trick the government and the pirates and all those pursuing them, going on an adventure in the steampunk and dieselpunk world of the 90s.
---
6) My Neighbor Totoro –

Image Source: Wallpapercave
MAL rating- 8.27

Studio- Ghibli

Watch time- 1hr 26 mins
Satsuki and Mei, along with their father Tatsuo Kusakabe, relocates to the countryside of 1950 Japan in order for them to be close to their hospitalized ailing mother. It is there that Mei comes across a little bunny-like creature chasing which she meets the giant guardian spirit of the forest-Totoro.
The plot explores the beautiful friendship between humans, nature spirits, and animals as the two kinds embark on all sorts of mysterious adventures in the forest, their brined Totoro by their side.
---
5) Erased –

Image Source: Wallpapercave
MAL Rating- 8.32

Studio- A-1 Pictures

Number of Episodes- 12
There has been plenty of times when we wanted to change something out in the past. Well, that becomes possible in Erased, where Satoru Fujinuma is sent back 18 years to resolve a mystery and prevent deaths. Satoru gets his chance to make things right and an opportunity to prevent the massacre of his classmates.
Will Satoru unfold the mystery behind the abduction of Kayo Hinazuki, or will he fail a second time? Watch this nail-biting short series to find out.
---
4) Howl's Moving Castle –

Image Source: Wallpapercave
MAL Rating- 8.66

Studio- Ghibli

Watch time- 1hr 59 mins
The beauty of architecture meets the innocence of a pure-hearted girl in this masterpiece of a movie loosely based on British Author Diana Wynne Jones' book of the same name. Sophie, the daughter of an ordinary hatmaker, is cursed by the Witch of the wasteland to become an old woman.
To undo this curse, she must travel with the nefarious magician Howl in his moving castle. Join Howl and Sophie as they battle dragons, fire demons, and hopping scarecrows in their magical adventure of a lifetime.
---
3) Violet Evergarden –

Image Source: @AnimeHub (Pinterest)
MAL Ratings- 8.66

Studio- Kyoto Animation

Number of Episodes- 13
Set in a steampunk world in the aftermath of a war, the plot traces the journey of Violet Evergarden, who had lost both her hands and prosthetics on the battlefield. Battered and bruised, she begins working an Auto Memory Doll after having a fallout with her guardian family.
The Auto Memory Dolls are tasked with writing heartfelt letters for clients, and Violet tries to find her peace within them which takes her on a tragic yet beautiful adventure.
---
2) Spirited Away –

Image Source: Wallpapercave
MAL Rating- 8.79

Studio- Ghibli

Watch time- 2hrs 4 mins
Spirited Away follows the life of 10-year-old Chihiro Ogino, a stubborn, headstrong girl who discovers an abandoned amusement park with her parents.
And just like any other 10 year old, she is drawn towards it and before long has crossed the threshold of the spirit realm where her parents are abruptly turned to pigs. It traces Chihiro's journey of exploration of an unfamiliar world and her quest to save her parents.
---
1) A Silent Voice –

Image Souce: Wallpapercave
MAL Rating- 8.97

Studio- Kyoto Animation

Watch Time- 2hrs 10 mins
This is undoubtedly one of the best animation movies ever produced. Period. As a headstrong elementary school student, Shouya Ishida resorted to bullying his deaf classmate Shouko Nishimiya.
Years later, now a third-year student, the plot traces Shouya's transformation and his subsequent journey to track down Shouko and apologize, tracing his honest attempt at a personal catharsis while the shadows of his past loom back on him once again.
All the series mentioned above are free to stream on Netflix America. For those in other countries, Netflix America is easily available through VPN. Happy streaming!
---
Do small things with great love.
Follow us on Twitter for more post updates.
Also Read-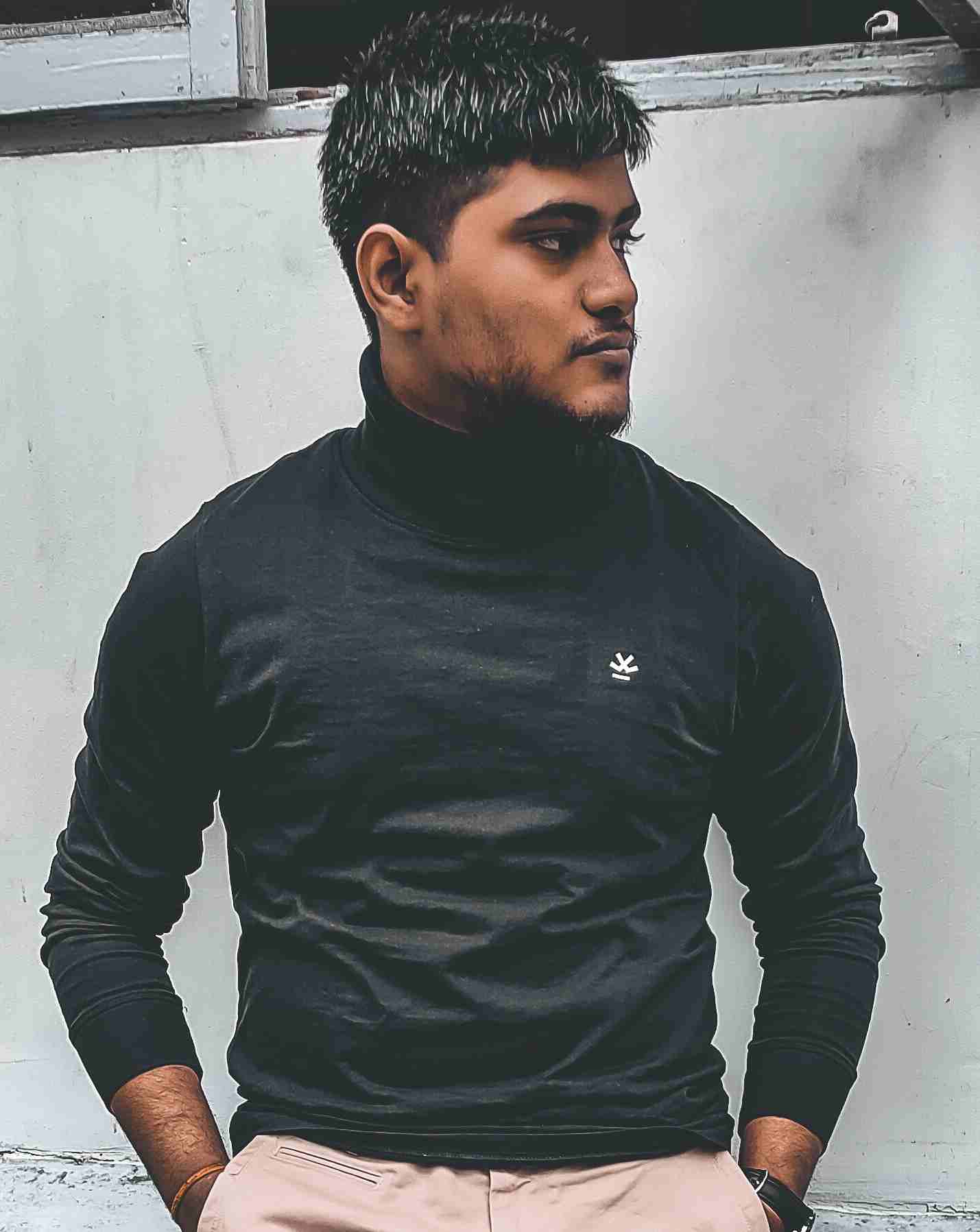 An ardent debater, quizzer and a real football fanatic with a variety of other interests. When not writing, can be found nose deep scrambling for facts or playing Valorant.