Last updated on July 31st, 2023 at 01:05 pm
As the news about the Deviculum spread, everyone starts talking about it. All every student at Babyls can talk about are the events that transpired there. To avoid getting swarmed by the excited students, Azz, Clara, and Iruma wear detection-warding glasses. Azz warns Iruma not to disclose anything if they are caught.
As the trio reaches their class, they are greeted by the worried gazes of the misfits. Before anything could say anything, Lied and Kamui asked Iruma to tell them every detail about… Amaryllis since she is the head of lust. They, of course, get promptly burned by Azz.
However, Garp, Andro, Elizabetta, and everyone else begin asking similar questions one by one. Azz asks them, screaming, why they are asking such useless questions. They reply that they would rather talk about fun stuff rather than depressing stuff since all they care about is Iruma's and Azz's well-being.
Azz gets all embarrassed by this. As the class welcomes them again, Iruma happily thinks about how glad he is to be in the Misfit class.
As the misfits discuss the people who were present at the Deviculum, Sabnock proudly tells them about his uncle (Baal). It is going to be quite shocking for him once he realizes the truth about his uncle.
Iruma tells them that Kalego was also present at the Deviculum. Suddenly, Momonoki tells them that she will be standing in for Kalego as he is gone due to his evil cycle. This causes everyone, including Momonoki, to wonder how Kalego is during his evil phase.
Robin barges in, interrupting Momonoki's daydreaming, and suddenly tells Iruma that they will be breaking into the Barbatos' house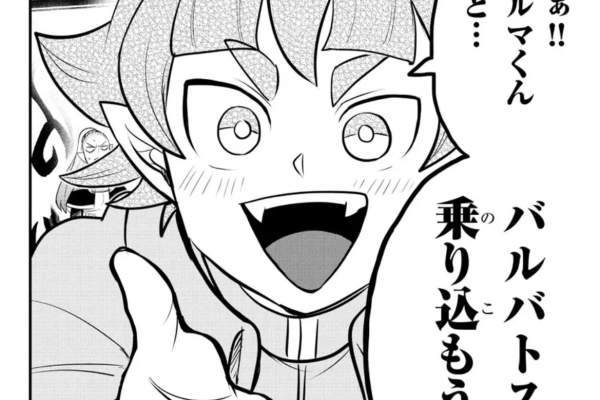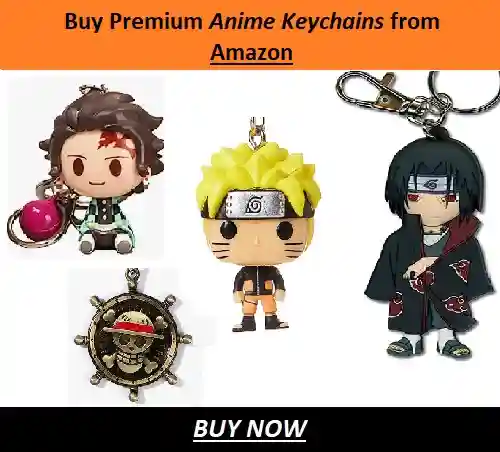 Exactly what happened in the Barbatos family? Let's discuss a few possibilities and predictions for the future.
---
Iruma kun Chapter 310 Spoilers-Prediction
It is quite interesting that Kalego is gone at such a time. Did his evil cycle really strike at such an unfortunate time due to the added stress? Considering how eager he was to talk to Iruma, it seems suspicious, to say the least. It is quite likely that he took time off to do some digging into Narnia on his own instead.
Moving onto Robin's sudden appearance, since he asked for Iruma, this may have something to do with Bachiko. Since she wasn't accepted as part of the new 13 Crowns' member, she may be in some trouble with the household.
Robin may be asking for Iruma's help to sneak Bachiko out of the house. However, from what we have seen of the President of the Barbatos clan so far, he seems to be pretty laid back. So it seems far-fetched to think she is in trouble just because of that.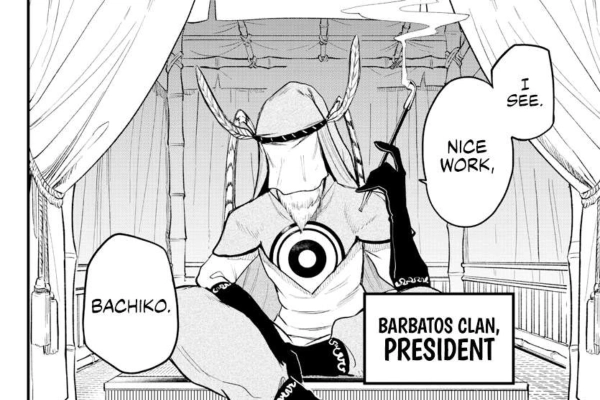 In fact, it may be more likely that Baal has something to do with it since he incited the crowd by recommending Bachiko for the missing seat of Derkila before Behemolt's attack.
Or, Nishi-sensei may be trying to make the next arc more lighthearted, which would mean it has something to do with the Barbatos's President being fascinated with Iruma's demdol version, Irumi.
An equally-likely possibility is Iruma being called by Bachiko through Robin for a training arc. Hopefully, we will get our answers in the next chapter!
---
Iruma Kun Chapter 310 Release Date
Chapter 310 of Welcome to Demon School! Iruma-kun! will be released in the Weekly Shounen Champion on Thursday, July 27, 2023.
English scanlations are currently two chapters behind, so it will take a while for 310 to get translated.
---
Do small things with great love.
Follow us on Twitter for more post updates.
Also Read: