Last updated on August 23rd, 2023 at 05:16 pm
The Gojo vs. Sukuna fight is at its peak, going on for 9 consecutive chapters straight. At this point, there have been many shocking twists and turns that make it impossible to predict who'd win. After the break last week, Jujutsu Kaisen is all set to present the 10th Gojo vs. Sukuna chapter with its upcoming chapter. Here are Jujutsu Kaisen Chapter 232 spoilers and release date.
Jujutsu Kaisen Chapter 232 Spoilers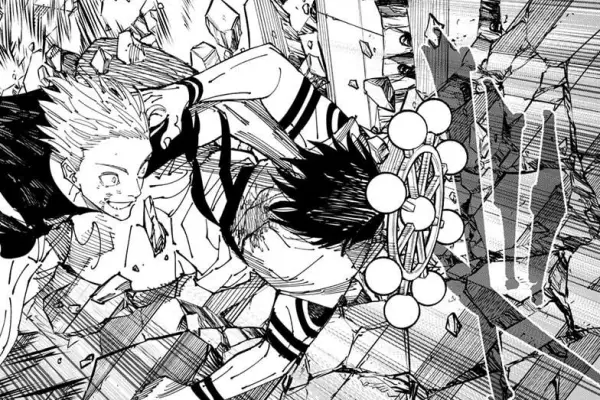 According to the spoilers of Jujutsu Kaisen Chapter 232, the following things happen:
The beginning of the chapter sees Mahoraga's wheel over Sukuna's head spinning for the second time. This means it just needs two more spins to completely adapt to Gojo's Infinity.
Gojo starts his attacks once again with Cursed Technique Lapse: Blue, wrapping his hands around a blue orb and making many orbs surround Sukuna. He then swiftly moves to Sukuna's blind spot before delivering a powerful kick.
The wheel spins for a third time! Yuji is curious about how Mahoraga's adapting spins work. He wonders whether the adaptation depends on time or how many times he's taken a hit. Kashimo says it could be either.
Gojo catches Sukuna off-guard by suddenly using Cursed Technique Reversal: Red point-blank after continuously using Blue technique for a while.
The plan, however, isn't completely successful as Sukuna uses Domain Amplification just in time and neutralizes most of the damage, but not all. He taunts Gojo about losing his cool because all his moves are being read.

But Gojo surprises once again when Sukuna is suddenly hit with the Red technique from behind. Turns out the attack comes back after circling around the building.

The surprise isn't over yet as in the next instant, Gojo hits Sukuna in the stomach with a powerful Black Flash. Sukuna evidently takes heavy damage.

Sukuna appears knocked out and Mahoraga's wheel falls from over his head. But at the last moment, the wheel spins for a final fourth time, and traps Gojo within its shadow!

Mahoraga has completely adapted to Gojo's Infinity now. He suddenly pops out of the shadow and slashes at Gojo. The chapter ends here.
---
Jujutsu Kaisen Chapter 232 Release Date
Chapter 232 of Jujutsu Kaisen will be released on Sunday, August 20, 2023. While that is the date of the official release, the time the new chapter will be dropping in different parts of the world will be different, depending on the time zones. 
The schedule for the time of release of Chapter 232 in different time zones around the world is as the following:
Pacific Standard Time: 7 am, Sunday, August 20, 2023
Eastern Standard Time: 10 am, Sunday, August 20, 2023
Greenwich Mean Time: 3 pm, Sunday, August 20, 2023
Central European Time: 4 pm, Sunday, August 20, 2023
Indian Standard Time: 8.30 pm, Sunday, August 20, 2023
Philippine Standard Time: 11 pm, Sunday, August 20, 2023
Japanese Standard Time: 12 am, Monday, August 21, 2023
Australia Central Standard Time: 12.30 am, Monday, August 21, 2023
Online readers will find the new chapter on Manga Plus and Viz Media which are the officially affiliated platforms of Shuiesha that offer the new chapter for free.
As per the spoilers, there won't be a break next week. So, Chapter 233 can be expected to be released on August 27. If there is any change to this schedule, we'll notify you at the earliest, so keep reading Otakus' Notes.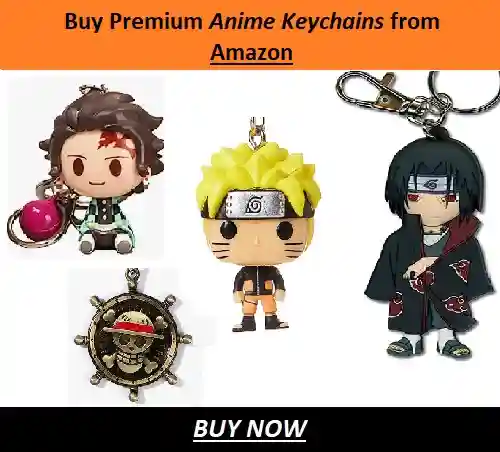 ---
Do small things with great love.
Follows us on Twitter for more updates.
Also Read
Anamika loves words and stories and putting them to pages. She also loves anime, manga, books, movies and everything fantasy. She has been a fan of anime since childhood and her admiration for it only grew with years. Her passion for writing is even more elevated by writing about the things she loves.