Kingdom Chapter 772 reveals more about the situation of Qin in this war. The previous time, we saw that Ri Boku had already planned a trap for Qin, and Shi Ba Shou was waiting to defeat all of Qin's generals.  
The invasion at Hango was a pre-planned trap by Ri Boku, and Qin is walking in that trap. However, we can be assured that Ou Sen is aware of this fact, and he will also have some other hidden tricks up his sleeves. 
Kingdom Chapter 772 Spoilers & Raw Scans
It seems that this chapter will focus on many characters' viewpoints and their role in this war. From Ri Boku, Ou Hon, Ou Sen, and many others, we see how they are contributing to this war. 
Bananji reports to Ri Boku about the various armies moving towards Hango. 

Ri Boku notices that something is wrong with Bananji, but he also sees that Kaine is looking for him. 

Kaine wants to talk about the previous war, but Ri Boku thinks that they will win despite the disadvantages. 

Bananji meanwhile asks if Ri Boku wants to search for a wife. 

He further says that Ri Boku has already gotten many marriage requests. 

Bananji also talks about the importance of having heirs to Ri Boku. 

Ri Boku says that his motives were to go directly to Ganmon and leave everything after this war. 

We also see that he wants to talk about his feelings to Kaine after this battle ends. 

Now, we see the Ou Sen Generals perspective, and So'Ou comments that the soldiers at Hango look like they are prepared for this war. 

Seeing this, Denrimi thinks that Gian will have even more soldiers. 

But Akou tells all of them to be wary of Ri Boku and not to underestimate his plans. 
Yo Tan Wa's army is also slowly reaching Hango. 

Danto is already singing praises and talking about the glory of the battlefields. 

Kitari is slightly bickering with all the newly joined Ryouyou. 

After this, we see Ou Hon's conversation with Akakin. 

Akakin asks if Ou Hon is scared to die and if he is worried about his kid. 

Kanjou meanwhile says that it's normal to be scared, and this would also lead to Ou Hon making rational decisions. 

However, Ou Hon asks them to stop worrying as he will not dive headfirst into danger. 

The situation now shits to Ri Shin and his army. 

Ten explains the possible situation on the battlefield and says that the Cavalry will keep getting thinner. 

Even if they get separated from the Cavalry, she asks them to fight normally because she is keeping a watch on all of them.

Shin asks for the Hi Hyou to completely follow his orders since they are a newly formed unit. 

Scouts inform Shin that the enemy units are now closer to the location. 

Shin goes to talk to Kyou Kai and says that this invasion will be an even better measure of Qin and Zhao's strength. 

He wants to show that the Hi Shin unit is the strongest. 
You can read the raw scans from here.
---
Kingdom Chapter 772 Release Date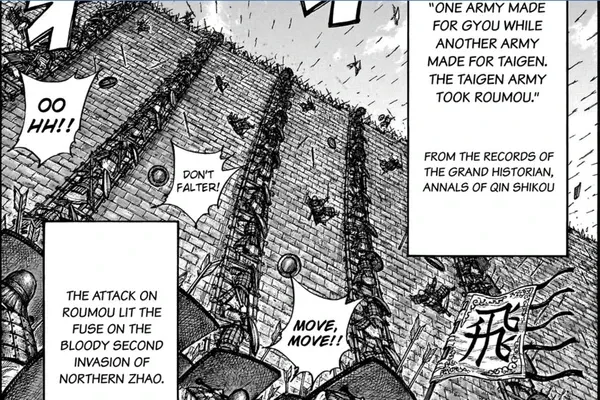 Kingdom Chapter 772 unofficial translations should arrive in a couple of days. Since all of the raw scans and the full summary have already been released, we can expect the chapter to drop soon.
The official translation is a bit slower by a few chapters and will take some more time to catch on. There still needs to be news on whether next week's chapter will be on a break or not.
We will update the article with the latest information, so check it out at a later date. These are all of the raw scans and full spoilers of Kingdom Chapter 772. Check out some of our other similar content articles here.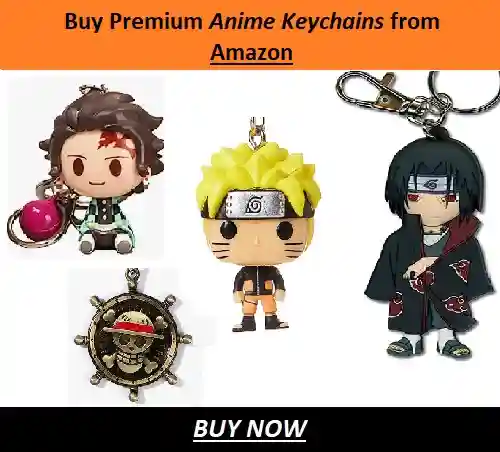 ---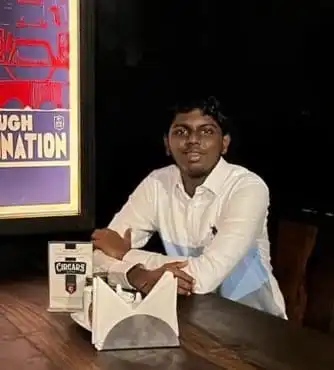 Eswar Keshav is an ardent anime fan for more than a decade. Along with this, he also has been following anime and manga updates for years. He is also enthusiastic and passionate when it comes to writing about his favorite things. Combining his love for writing and his love for anime and manga, his articles speak of his love for the genre.