The ongoing superhero franchise One Punch Man, illustrated by Yusuke Murata, started serializing in Weekly Shonen Jump in June 2012, and as of January 2021, it has 23 volumes in the collection. It was originally a webcomic series created by ONE. The series has kept us entertained with its action scenes, storyline, and oftentimes comedic displays in dire circumstances.
But that's not all the series has also won the readers' hearts with its unique characters, and they easily became popular in the fans community. So in this post, we are going to discuss 20 popular characters, be it Hero or Villain, and rank them accordingly. Without waiting let's meet them! 
Top 20 Most Popular Characters in One Punch Man-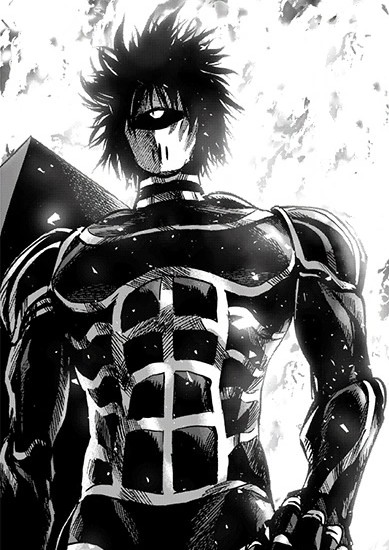 Drive Knight debuted in Chapter 29 of the series as the S-Class Rank 9 professional hero of the Hero Association. He has long black hair and wears a white mask which has a single horizontal slit for the single red shining eye. His armor is similar to a medieval black knights' armor and his appearance changes with his Tactical Transformations. Through the chapters, it is undisclosed if he is a remodeling cyborg or a robot even so he is quite popular among the fandom. So he ranked 20th on the list. 
---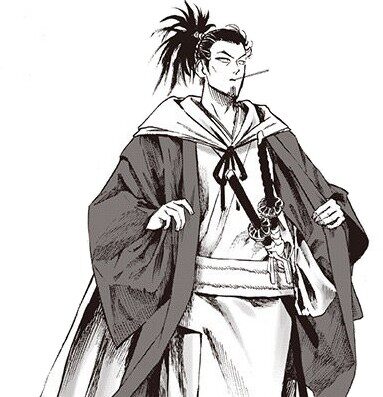 Kamikaze or more commonly known as Atomic samurai is the S-Class Rank 4 professional hero of the Hero Association and also a member of the Council of Swordmasters. He is skilled in swordsmanship and one of the powerful Heroes in the series. His masculine appearance, as well as personality, has made him well-favored among the readers. Therefore, he has been placed in the 19th position and above Drive Knight.
---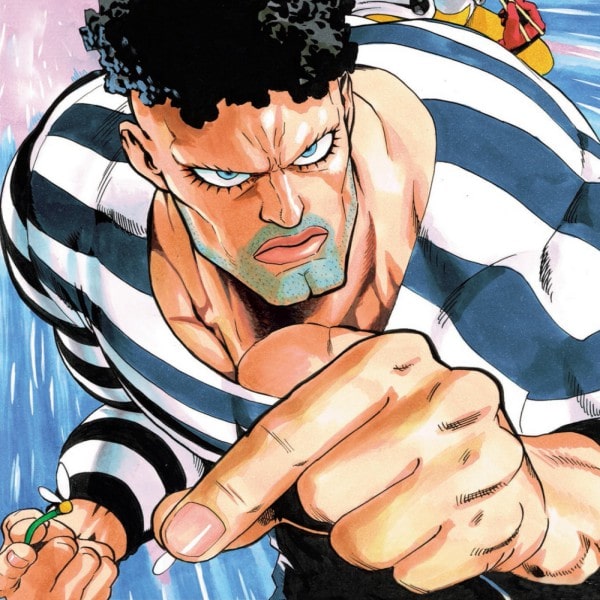 Puri-Puri Prisoner was first in Chapter 24 as the boss of the prisoners held in Smelly Lid Prison but he is the S-Class Rank 17 professional hero. He has a well-defined jawline with a cleft chin. He is muscularly built and has light blue eyes with long eyelashes. He is more down-to-earth and genuinely heroic than some of the more self-absorbed heroes in S-Class. He is popular among the fans for his eccentric nature and personality. Hence, he ranks 18th.
---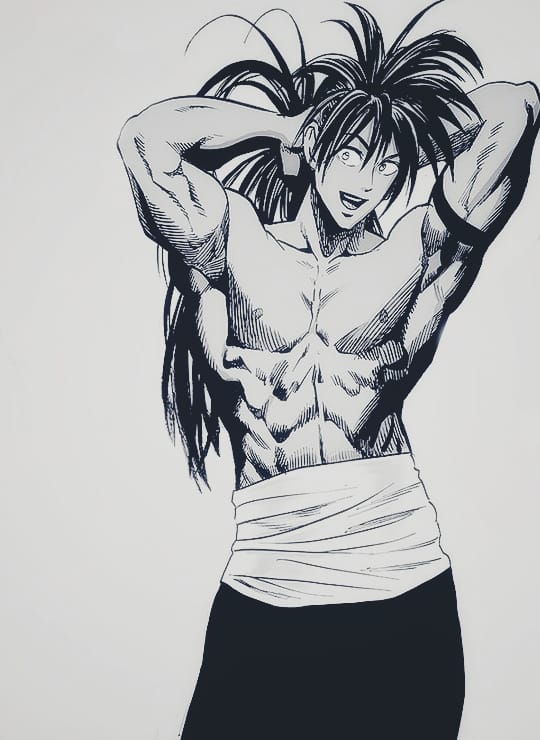 Suiryu s a young man who first appeared in Chapter 60 as a five-time champion of the Super Fight tournament. He is a martial artist and user of the Void Fist. He has a muscular stature with blue eyes and tan skin. He has an easygoing and carefree nature and has a strong desire to fight strong opponents, much like Saitama. He is rather popular for his alluring appearance, so we have placed him on the 17th rank.
---
Sweet Mask or Amai Mask is the A-Class Rank 1 professional hero and also a member of the Hero Association hero rank evaluation staff. He is also a famous singer and actor in the series. Besides have a good-will nature befitting his name, he has a hidden merciless nature which is often seen during battles. He is still quite popular among female readers despite his true nature being revealed as a monster. So, he has taken the 16th position.
---
Watchdog Man s the S-Class Rank 12 professional hero of the Hero Association and in charge of Q-City. He wears a full-body dog suit with his face showing where the dog's mouth should be and has a permanent blank and uninterested look on his face. He has a blunt and nonchalant attitude and is solely interested in protecting his city. Even so, he is one of the powerful heroes and popular for his mysterious appearance. So, he ranks 15th.
---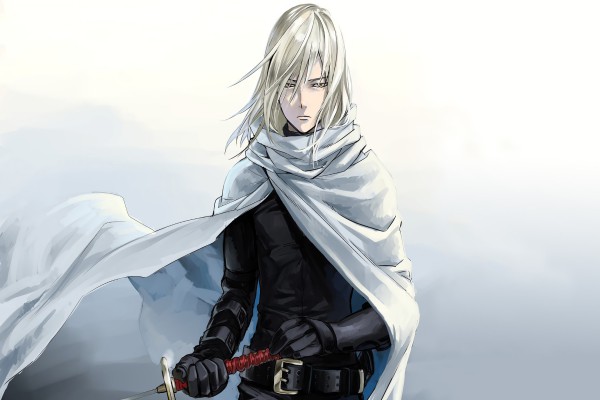 Flashy Flash is the S-Class Rank 13 professional hero and is incredibly respectful of those he deems strong. He has calm and serious expression in any situation. He possesses extraordinary speed and reflexes and also a skilled swordsman, the weapon of choice is a Katana. Not only is he well-liked for his powerful skills but also his alluring appearance makes him popular. So, we have placed him in the 14th position.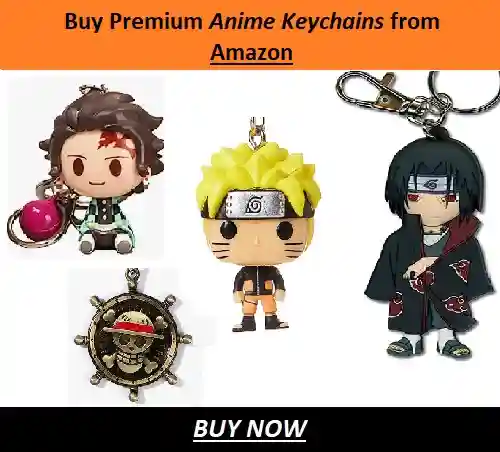 ---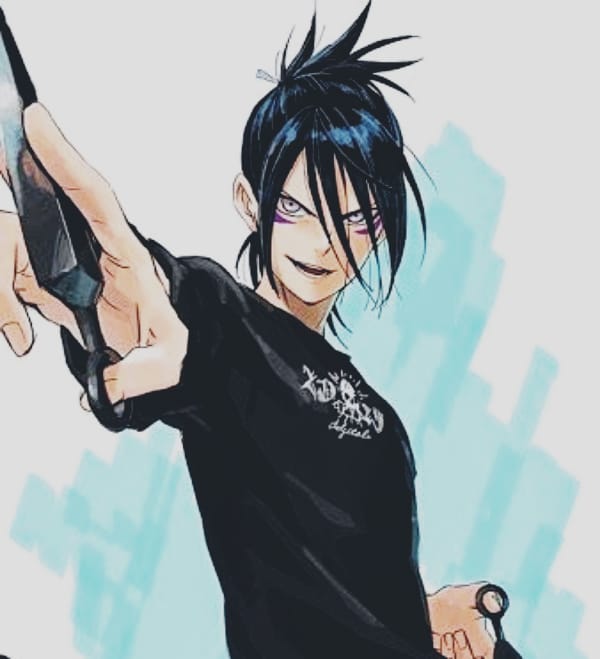 Speed'o'Sound Sonic or simply known as Sonic is quite well known for his features which is a perfect balance between masculine and feminine and have easily placed him on the 13th rank. He is a very determined individual and gains pleasure from not only being involved in fights but winning the fights at that. Despite his indifferent presence he also has a compassionate side. Hence, he ranks 13th on the list.
---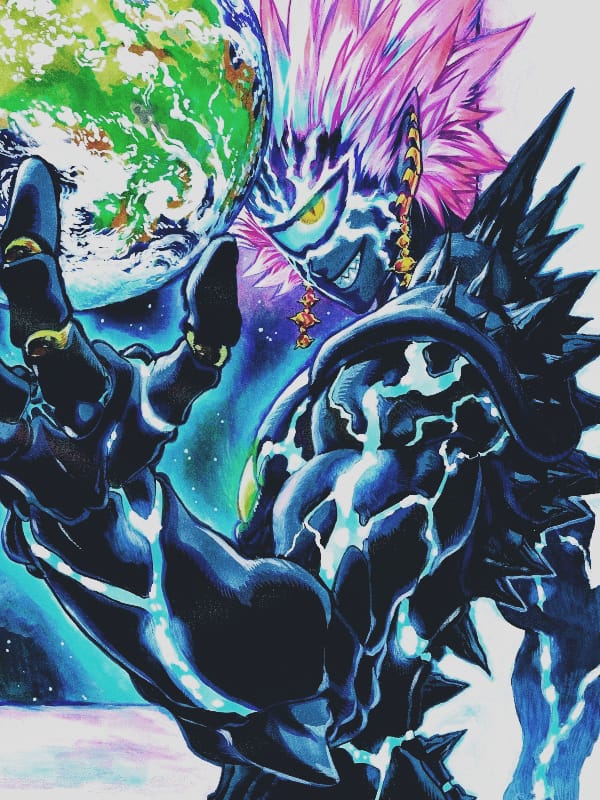 Boros debuted in Chapter 32 as the leader of the Dark Matter Thieves, a group of alien invaders responsible for the destruction of A-City. It is estimated that he is Dragon or higher level which makes him a powerful opponent and had a similar nature with Saitama to fight opponents. Even though he was the main antagonist in the Alien Conquerors Arc he is quite popular among the fans. Hence, he ranks 12.
---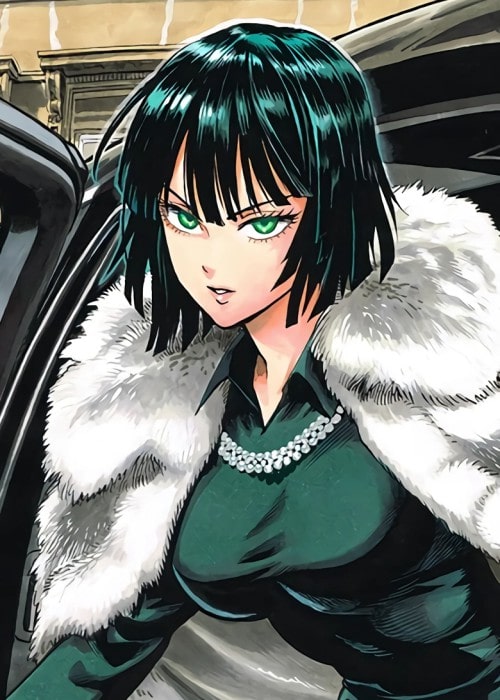 Fubuki, mainly known by her Hero alias Blizzard of Hell, is the B-Class Rank 1 professional hero and like her younger sister Tatsumaki, she is also an esper. Even though she is not as powerful as her sister she is the strongest among her class and is a cold-hearted, ambitious, confident individual who does not doubt her own abilities.  She sports dark green hair styled into a bob cut and has light green eyes.
---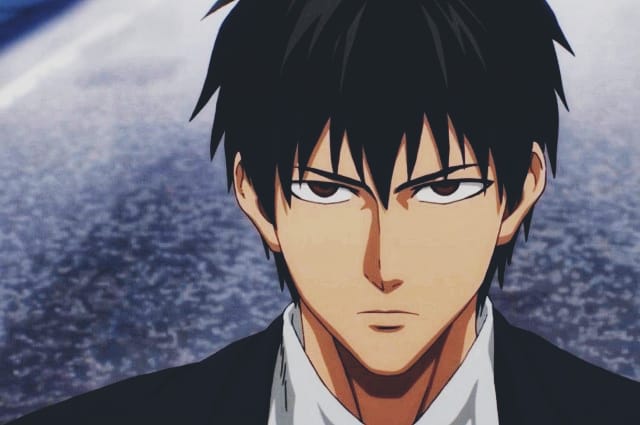 Must Read: Top 10 Hottest Male Characters in One Punch Man (Ranked)
---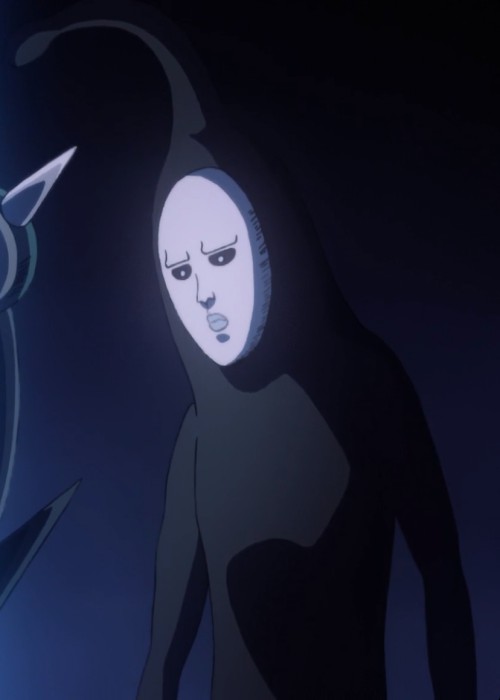 Black Sperm is an executive member of the Monster Association and a Dragon-level Mysterious Being. He is a very powerful opponent as he was easily able to overwhelm Atomic Samurai. Despite being strong he has an insecure side but then again also readily takes on his foes. He ranks 10th on this list and also had a cameo appearance in Monster of Earth.
---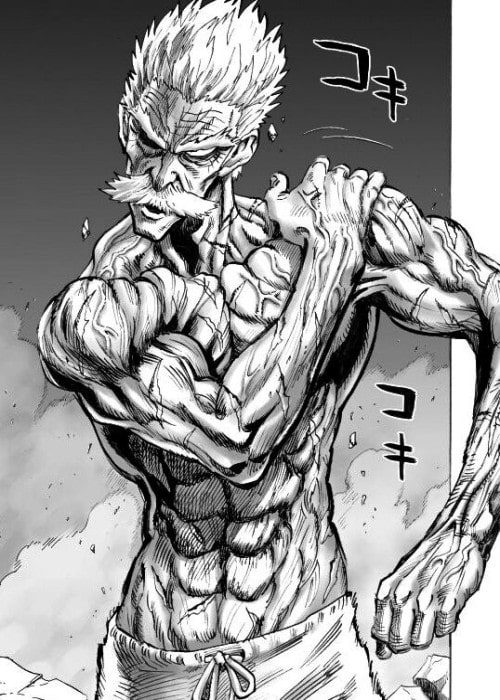 Hero name Silver Fang but more commonly known as Bang is the 3rd highest ranked S-Class hero of the Hero Association. He is a professional martial artist and the creator of the Water Stream Rock Smashing Fist skill. He is also the mentor of Garou. He has a calm demeanor and despite his old age has a muscular physique. He has spiky white hair and light blue eyes. He is also popular as he ranked 13th in the character popularity poll. So, he is placed in the 9th position.
---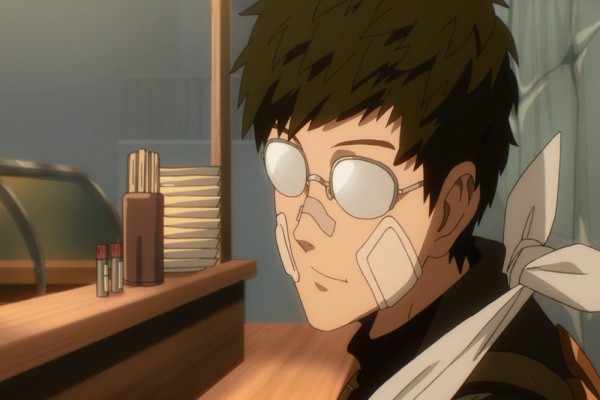 In the series, Satoru is well known for his hero alias Mumen Rider and is a C-Class Rank 1 professional hero of the Hero Association. He debuted in Chapter 12 and is always seen with his bicycle and gauntlets. His face was shown only once that too not clearly, his spectacles hid most of his features. Even so, he is quite popular for his kind, loyal and brave personality and the fans are quite curious to know what's hidden behind the glasses. So, we have placed him in the 8th position if not more.
---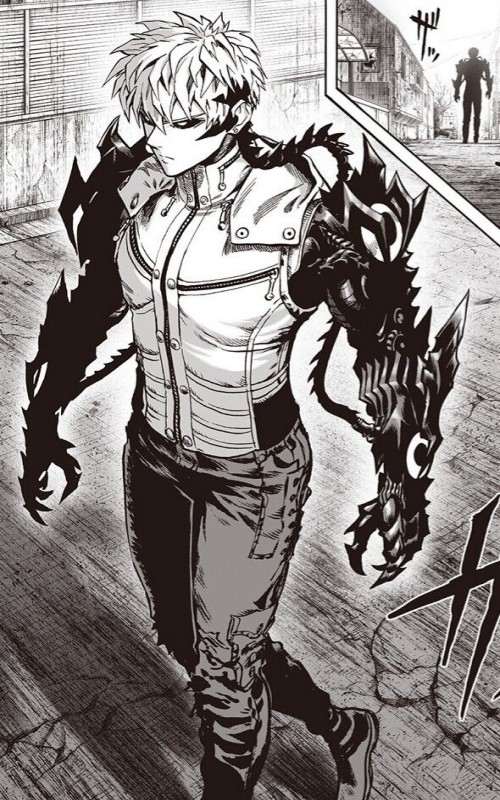 Genos has eyes with black sclera, spiky blond hair, pierced ears, and a cyborg body makes him quite impressive and powerful. He is given the name Demon Cyborg and is currently the  S-Class Rank 14 under the Hero Association. He is the deuteragonist of the One-Punch Man series and a self-proclaimed disciple of Saitama. He is also popular as he ranked 6 in popularity by the public and therefore ranks 7th in the list. 
---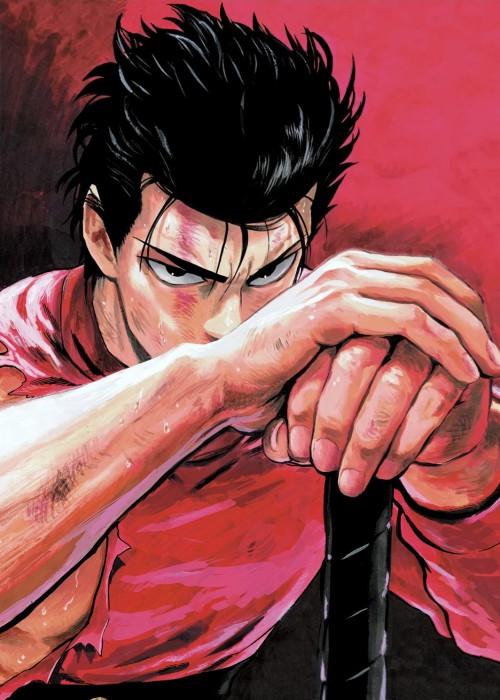 Bad or more popularly known as Metal Bat is the S-Class Rank 15 professional hero. He has black hair which is styled in a pompadour and has dark eyes. He is seen often wearing black bontan pants along with a black Japanese school uniform. Despite his brash attitude, he still has a soft side in him when it comes to his sister, Zenko, which has made him popular among the fans. Therefore, he has been placed in the 6th position.
---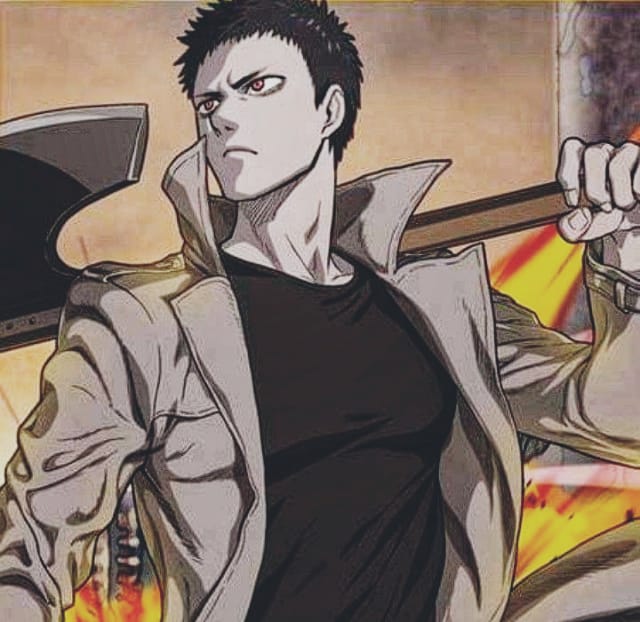 Zombieman first debuted in Chapter 29 as one and is one of the experiments done by the House of Evolution. Currently, he is the S-Class Rank 8 professional hero of the Hero Association. Besides being thoughtful and respectful than other S-Class Heroes, he is also one of the eccentric characters in the series. Even though his real name is not known he is well-favored by many fans and thus ranks 5th on this list. 
---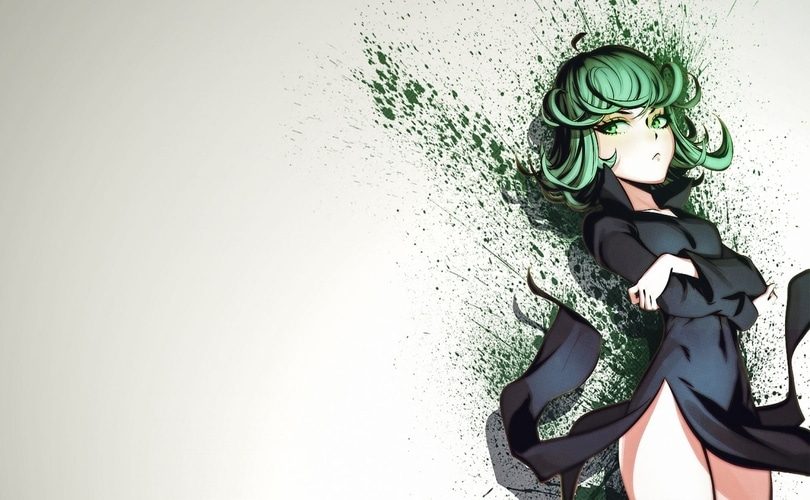 Hero alias is Tornado of Terror but more popularly known as Tatsumaki and is the S-Class Rank 2 professional hero. She is the most powerful known esper in the series and has a short stature with a moody, hotheaded, and impatient personality. She has an adolescent face with emerald green eyes and green hair that naturally curls up on the ends. She is popular among the readers for her small appearance and psychic powers, so without a doubt, she ranks 4th on the list.
---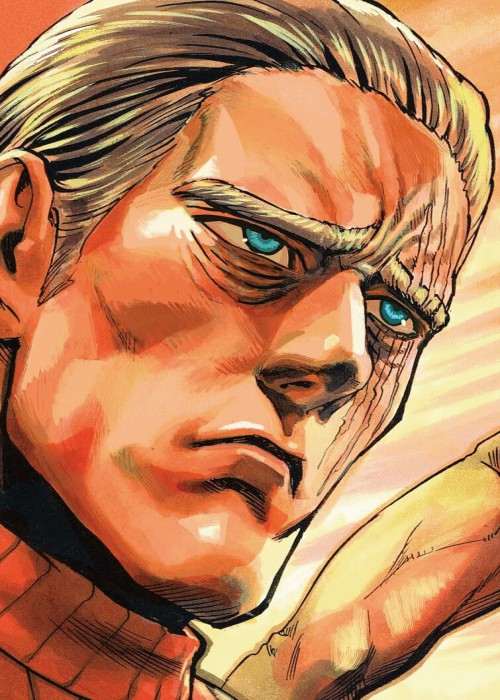 King is the S-Class Rank 7 professional hero of the Hero Association also known as The Hero's Hero. In reality, despite his intimidating aura, he is usually a coward and most of the time unintentionally gains credit for the heroic acts performed by Saitama. Even though he appears threatening he has a caring side and has a passion for romance games which adds further points to his popularity. So, he ranks in 3rd place.
---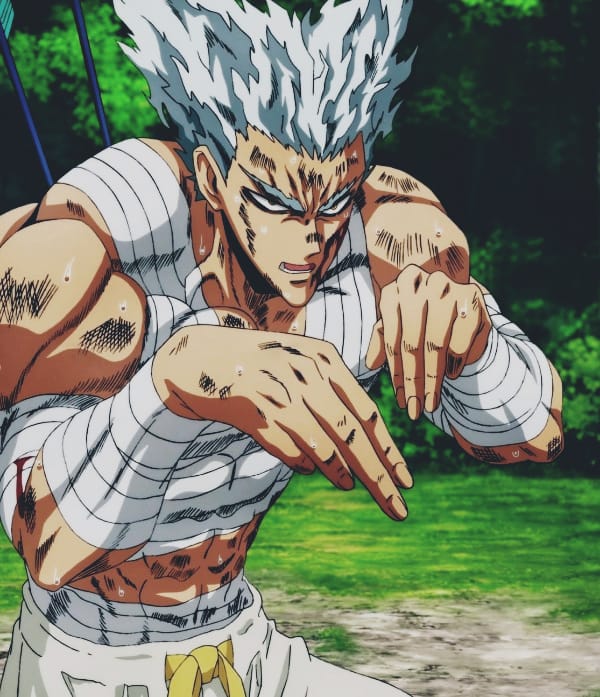 Garou is viewed as a grave threat to the Hero Association and is one of the major antagonists in the series. He is a former disciple of Bang and a self-proclaimed Hero Hunter. He is a young man with sharp features and has a lean muscular physique. He sports long silver hair that spikes upward in two large prongs, giving a feeling of a young wolf and unique yellow eyes. Even though he is a major antagonist he is actually popular among the fans as he has ranked 2nd in the character popularity poll. So, we have placed him in the 2nd position and above king but below Saitama.
---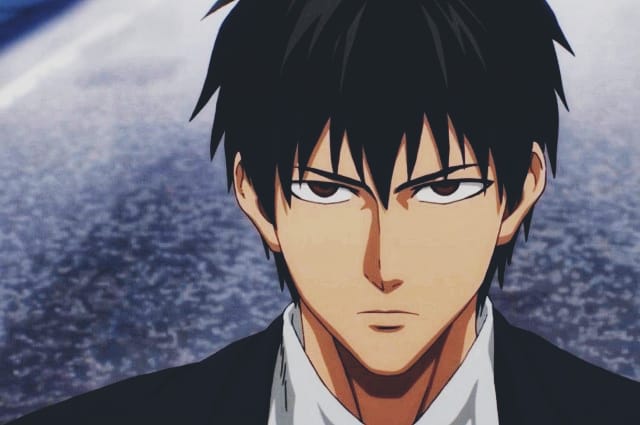 Saitama is the protagonist of the One Punch Man series and without him, there would have been no One Punch Man or the heroes and villains. He is known as Caped Baldy under the Hero Association and is currently ranked 7 in the B-Class. He is ordinary-looking with a bald head and has a thin but well-built physique. He has average stature and is usually deliberately drawn in a more simplistic style than the other characters, similar to the style of the original webcomic. Despite these, he has been ranked 1 in numerous character popularity polls. Therefore, he takes 1st place in this list.
---
Honorable Mentions-
Superalloy Darkshine– He is the S-Class Rank 11 professional hero of the Hero Association and has an extremely muscular physique.
Glasses– He is the B-Class Rank 20 professional hero and also one of the few people aware of Saitama's strength.
Child Emperor– He is the youngest hero in the series and is the S-Class Rank 5 professional hero. He also has his own laboratory in Y-City.
Orochi- Also known as Monster King is a Dragon-level Mysterious Being and the leader of the Monster Association. He is one of the main antagonists of the Human Monster Arc.
The ranking has been done based on my research and knowledge, so state down in the comment section to let us know your opinion. The story follows Saitama, who seeks to fight a worthy opponent after growing bored from lack of challenge. The series currently has two seasons and has 133 chapters in total. The One Punch series can be read on VIZ Media and watch on Crunchyroll.
---
Follow us on Twitter for more post-updates.
Also Read-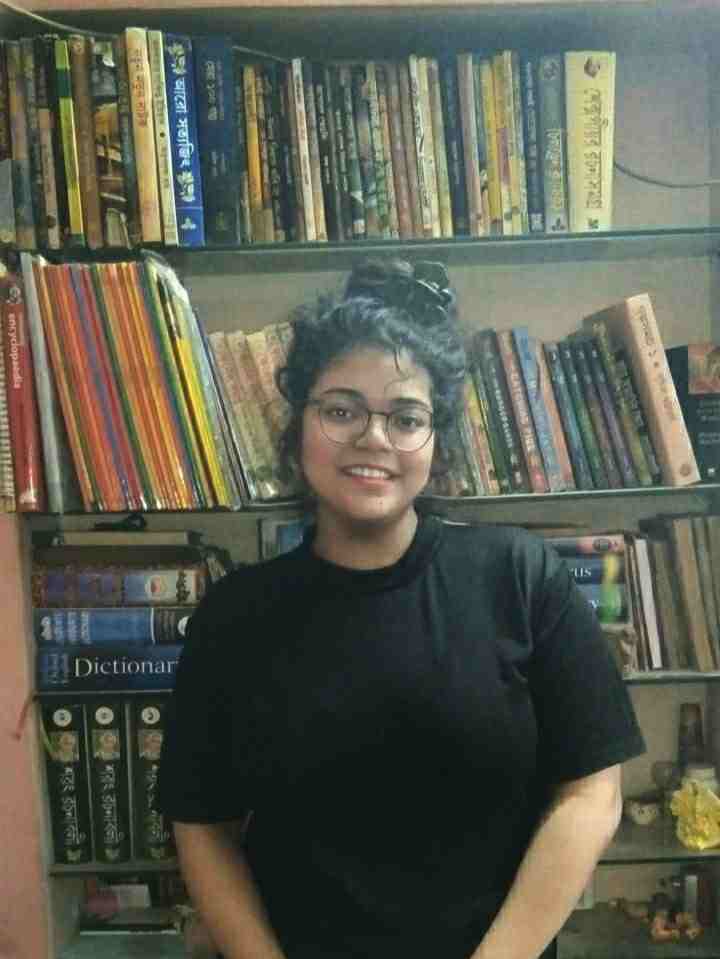 Namrata is a nature lover and frequently spends their time making elaborate plans of settling near the banks of Manasarovar lake with their best friend. If not, then they can be found reading mangas, books, comics, or science journals. Quite interested in science and will start talking about its endless theories if given the opportunity.