Last updated on November 16th, 2022 at 09:39 pm
The latest chapter of My Hero Academia has suddenly tapped into "quirk and appearance" discrimination. My Hero Academia Chapter 373 spoilers have a lot to answer since Horikoshi seems to be adding more threads to the main story. The previous chapters have shifted the focus to Spinner, who is now a Nomu.
AFO was obviously aware of all the adverse effects that Scalemail would cause to Spinner. But when has he ever cared about troubled people under his wing? So Spinner is now a key Nomu to whatever importance Kurogiri holds for his final plans.
The chapter also took us through Koda's childhood. Her mother faced the cruelties of people who mocked and discriminated against her for her appearance, especially her horns.
She taught Koda to believe in herself and to value her horns since one day they will grow more and allow her to transmit her feelings to animals far away.
Koda witnessed her father taking a stand for her mother. They both taught her never to back down when someone insults anyone precious to her. That's why we see her enraged and hurt when Spinner mocks Shoji. It also explains her personality more to us and why she has always related to Shoji.
Following these flashbacks, the story continues showing us Spinner's POV too. He faced the same discrimination as Koda and Shoji.
Horikoshi always pairs his characters well to show us the two sides of the same coin and the contrasting outcomes of similar situations. That is why Spinner, on the other hand, is simply desperate to prove himself and just become somebody.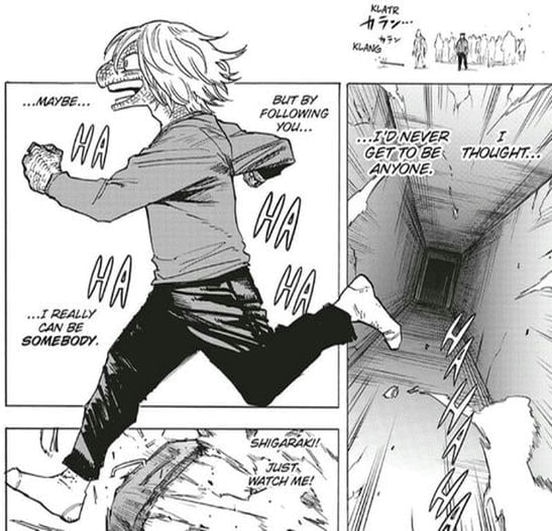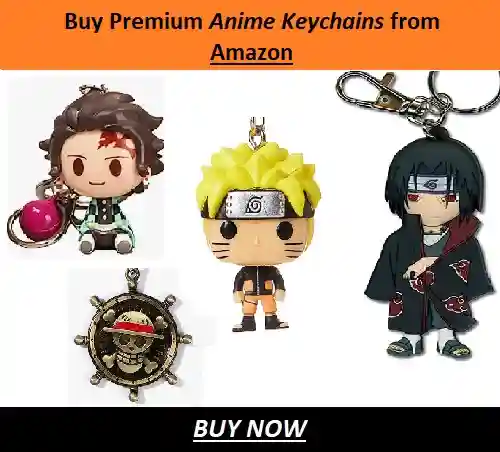 When Spinner barges into the hospital, all the hospital staff have already formed a human barricade, and the police set to open fire on his followers.
Unfortunately, he breaks through and proceeds to Kurogiri. However, behind him, we see the other heteromorhps helping each other and losing their motivation to continue marching forward.
The last panel shows Spinner arriving at Kurogiri's ward and calling him out. 
But Present Mic calls him out with his real name at the same time. The chapter ends at this cliffhanger before showing us Kurogiri's response.
My Hero Academia Chapter 373 Spoilers
Firstly, since the manga is on break this week, the Chapter 373 spoilers are delayed. They will only surface next Wednesday around the chapter's release. So let's look at some predictions and fan theories.
Spinner's state seems to be getting worse, as confirmed in the latest chapter, as he's getting more desperate to fulfill his task and prove himself.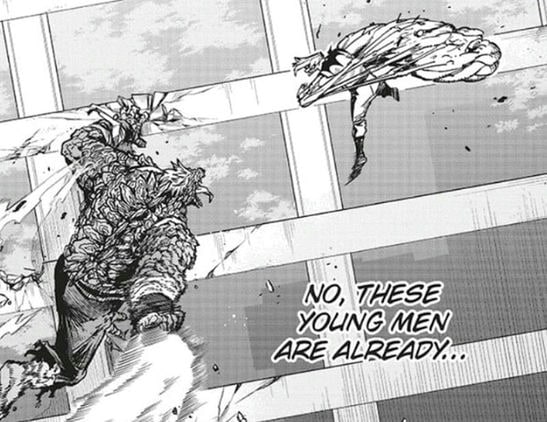 Although, it is unclear why he wants to prove himself to Shigaraki when AFO is the one pulling his strings and even gave him Scalemail. Ultimately, he is determined to rescue Kurogiri, who is essential to AFO's final plan for Shigaraki.
Another doubt that this chapter cleared is that Spinner retains his full consciousness and will, unlike other Nomus or even Shigaraki at this point. However, looking at his current state makes his redemption doubtful. He seems to be gone too far to come back.
Lastly, Koda and Shoji's power-up failed to stop him, but they briefly hindered his movement. Therefore, now we must see to who Kurogiri responds. Will it be Mic or Spinner? His response will change the direction of the plot.
---
My Hero Academia Chapter 373 Release Date
As per Shueisha, My Hero Academia is on break this week. Therefore, Chapter 373 will be out on November 20, 2022, which would be next Sunday.
And because the chapter will be released late, the spoilers too will surface until next Wednesday. So we need to wait longer than usual to see Kurogiri's response.
---
Where to Watch My Hero Academia Chapter 373
My Hero Academia is officially available to read on Viz Media and Mangaplus Shueisha. You needn't worry since they allow you to read the three latest chapters free of cost. So if you regularly keep up with the chapters, these official sites are the best place to read MHA.
Alternatively, some private sites also offer MHA to read without any cost. They have their own translators who help and release the chapters as soon as possible.
So now that we have covered everything there is to know about the latest chapter of MHA, we shall conclude the article. Stay tuned for more updates!
Image Source: Viz Media
---
Do small things with great love.
Follow us on Twitter for more post-updates. 
Also read-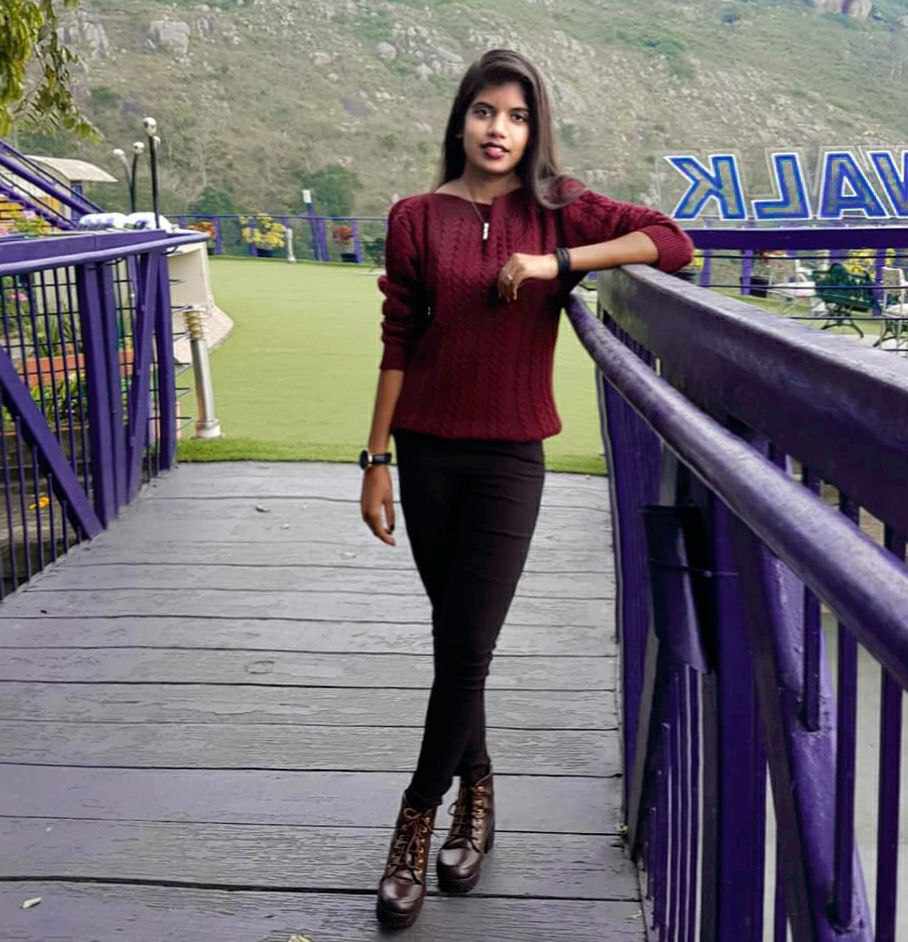 Starting off with love for medicine and plans for pursuing it, I found myself drawn to a mismatched career in Hospitality & Tourism. Little did I know that my passion and love for literature had always been by my side. Therefore, here I am now, sharing my words on multiple amazing platforms, one of which is Otakus Notes. What better way to put my abundance of love and knowledge of anime, manga, k-drama and webtoons, to use!