Last updated on May 24th, 2023 at 04:06 pm
The story of the Todoroki family has made a place for itself inside the hearts of fans ever since they get a glimpse of it through Shoto's memory. Their story has been consistently progressing ever since.
The recent chapters also shed a spotlight on the ongoing battle between estranged father and son. With that going, we're back with My Hero Academia Chapter 389 spoilers, raws, and release date.
The last chapter shows Rei coming to the woods where Endeavor is trying to stop Dabi from creating a huge explosion that would not only kill them but also countless civilians. Now completely unstable, Dabi has burned off his skin and is about to explode when Rei arrives and uses her Ice Quirk to cool them.
Rei apologizes to Dabi who recognizes her, and soon Fuyumi and Natsuo also come, tearfully begging Dabi to stop all this. The last panel shows a glimpse of an alternate reality where Toya is happy with his family surrounding him.
My Hero Academia Chapter 389 Spoilers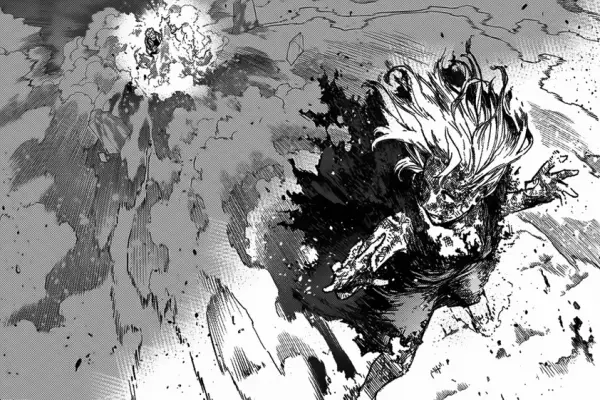 My Hero Academia Chapter 389 Complete Spoilers
Title: Relief and Prayers
The chapter will begin with the explosion happening and the cops in the HQ saying that the speed of the temperature's increase has slowed down, but this does not mean that they managed to stop the explosion because temperature itself has not gone down.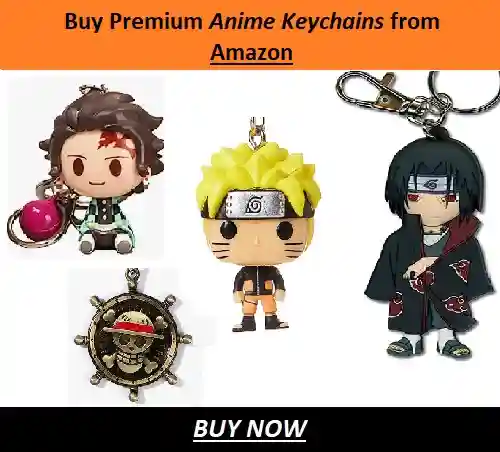 The chapter will display Rei, Fuyumi, and Natsuo using their ice to protect themselves.
Dabi: "Oh, so that's how it feels… If it was such an easy thing to do, then why didn't it happen sooner?"
Meanwhile, Tiger tells all the heroes to evacuate, and we will see Uraraka is still fighting Toga in her Twice form. Tetstutetsu will hold Kendo's hand to make her run faster, and the Masegaki kids are in the UA robots, watching the explosion on a tablet.
The reporter who appeared a few chapters ago is flying over the area in her helicopter and filming everything while remembering Endeavor telling them to watch him. In one of the evacuation camps, the "Can't ya see it?" boy watches everything while praying.
Cut to a café in the Philippines to show a woman also starting to pray. One of Masegaki's kids says, "It's okay, we still have Five Peepee Man," and then it cuts to Shoto and Iida flying through the sky at an insane speed as Shoto activates his Phosphor move.
End of chapter.
---
Predictions:
The last chapter ended on a heartbreaking note, but now that the Todoroki family, sans Shoto, has reunited, the next chapter is expected to follow the same route. The plotline of the resentment of Dabi against his family has been going on for quite some time, and it'd be high time for it to get a resolution. 
Dabi seems pretty shaken after seeing his mother and siblings after so long, and begging him to stop. It might just be what he needs to finally come out of the burning hatred and stop the explosion, becoming Toya again.
It's also possible that My Hero Academia Chapter 389 will show Rei, Fuyumi and Natsuo apologizing to Dabi and asking him to come back. Their words can heal the tattered mind of Dabi and he can finally come back to himself.
Facing their son together, Endeavor and Rei might also have a poignant conversation where Endeavor apologizes for the way he treated Rei and their children. Let's see what comes next in My Hero Academia Chapter 389.
---
My Hero Academia Chapter 389 Release Date
As usual, a new chapter of My Hero Academia will be released on Sunday. On this Sunday, May 21, 2023, My Hero Academia Chapter 389 will drop. However, the exact time of the release will vary for different time zones. The times Chapter 389 will be released on various time zones are as the following:
Pacific Standard Time: 7 am, Sunday, May 21, 2023
Eastern Standard Time: 10 am, Sunday, May 21, 2023
Greenwich Mean Time: 3 pm, Sunday, May 21, 2023
Central European Time: 4 pm, Sunday, May 21, 2023
Indian Standard Time: 8:30 pm, Sunday, May 21, 2023
Philippine Standard Time: 11 pm, Sunday, May 21, 2023
Australia Central Standard Time: 12:30 am, Monday, May 22, 2023
Fans of the series can find the official English translation of the chapter on Viz Media and Manga Plus, the official manga platforms of Shueisha, for free from May 21 and onwards.
The spoilers and raw scans for the chapter will be out within a few days, much before the official day of release. So, don't forget to follow Otakus' Notes to get the latest updates and contents on My Hero Academia.
---
Do small things with great love.
Follow us on Twitter for more post updates.
Also Read:
Anamika loves words and stories and putting them to pages. She also loves anime, manga, books, movies and everything fantasy. She has been a fan of anime since childhood and her admiration for it only grew with years. Her passion for writing is even more elevated by writing about the things she loves.