My Hero Academia is one of the current popular series and has entertained and fascinated us with its diverse characters, well-written storyline, and above all with its action and Quirks. The series is written by Kohei Horikoshi, and as of January 2021, it has 29 tankōbon volumes.
Besides being favored for its Heroes and Villains and their fight, it is also popular for its cool and well-drawn characters. So, in this post, we will discuss the 15 hottest and cool male characters of the series based on my research and thoughts. We will not consider the characters under the age of 18 as they are not adults yet. So, without any further delay, let's discuss and meet them!
Top 15 Hottest Male Characters in My Hero Academia-
15. Hari Kurono (Chronostasis)-
Hari Kurono was first introduced in Shie Hassaikai Arc as the assistant of Overhaul. Even though he was one of the secondary antagonists in the arc, his cold and composed appearance, along with sharp eyebrows and dark eyes, places him in the 15th position of the list. Moreover, his pale hair that forms arrow-shaped 'Clock Needles' due to his Quirk is also one of his unique charms.
---
14. Nine (Real Name Unknown)-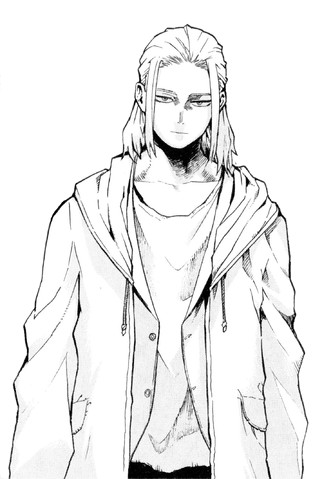 Nine was the main antagonist of the My Hero Academia: Heroes Rising Arc and his main Quirk was Weather Manipulation. He had average height and fair skin. He attracted attention with his apathetic and very calm demeanor in any situation, but his white hair along with thin grey eyes with white pupils stood out the most. Hence, we have placed him in the 14th rank and above Hari.
---
13. Mirai Sasaki (Sir Nighteye)-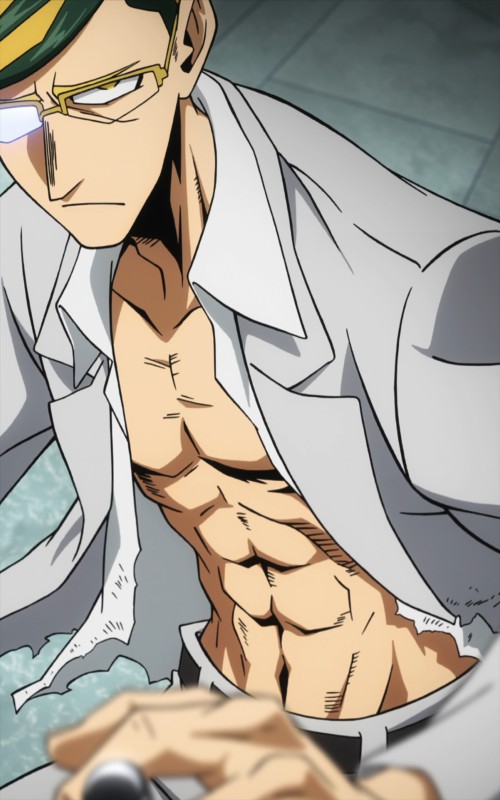 Mirai Sasaki was a former Pro Hero and also the mentor of Mirio Togata. He was also a sidekick of All MIght, and in this post, he ranks in the 13th position as he has an impressive muscular physique despite his tall and linear appearance. Besides this, he is also quite popular among the fans for his stereotypical image of office-workers and yellow triangular glasses, which gave a sense of authority. 
---
12. Muscular (Real Name not mentioned)-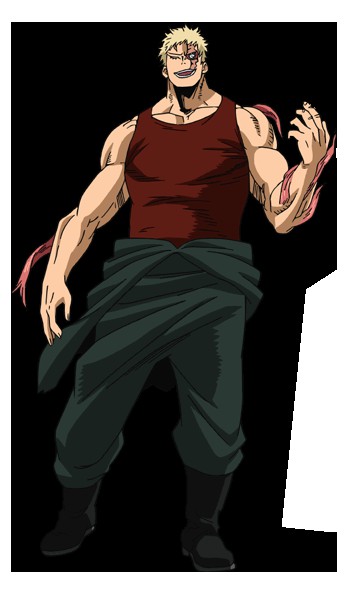 Muscular debuted in Chapter 72 as a member of the League of Villains, and he was also one of the primary antagonists in the Forest Training Camp Arc. Even though he was a villain, he was a sight to behold for his extremely muscular physique. He sported spiky blond hair and a large scar on the left side of his face. Most notable were his small black eyes, where his left eye was replaced with a prosthetic one. So, we have placed him in the 12th position.
---
11. Tamaki Amajiki (Suneater)-

Tamaki Amajiki is part of the Big 3 and a student of Class 3-A at U.A High School. Without a doubt, he is positioned in the 11th position as he is popular among the fans for his aloof and introverted nature. He has indigo-colored hair, which is always seen in a disheveled manner and rather pale skin. He wears his uniform in an unkempt way and has somewhat elf-like ears, which makes him more alluring. Therefore he ranks in the 11th position.
---
10. Tsunagu Hakamada (Fiber Hero: Best Jeanist)-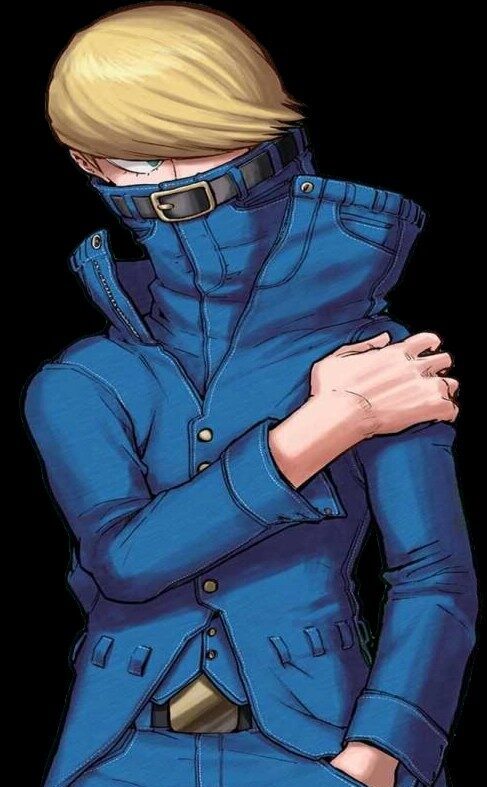 Tsunagu Hakamada is the current No.3 Pro Hero in the series and his hero costume consists of a pair of jeans, a denim waistcoat, and a denim dress shirt with a very high collar that covers his face just below his nose. He uses his long blond hair to cover his left eye and has a tall stature, but the most prominent feature is his unnaturally long and flexible neck. Despite his appearance his well-favored, so we have placed him in the 10th position.
---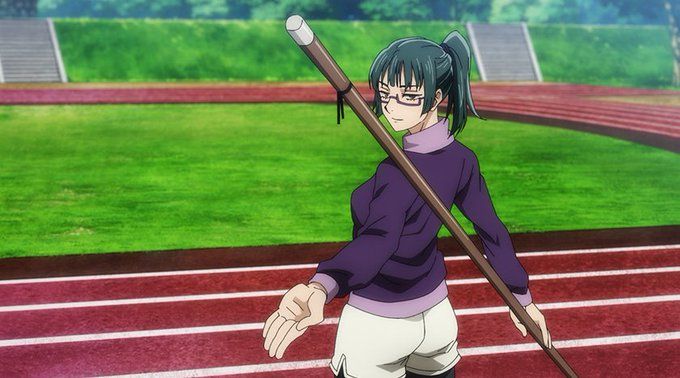 Must Read – Top 10 Most Beautiful Females in Jujutsu Kaisen (Ranked)
---
9. Atsuhiro Sako (Mr. Compress)-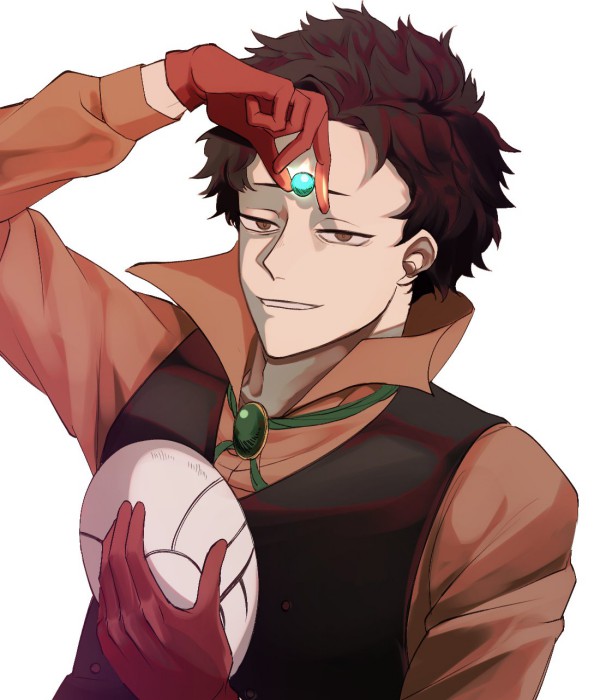 Atsuhiro Sako is a former member of the League of Villains' Vanguard Action Squad. He was also one of the main antagonists of the Forest Training Camp Arc and a nationwide wanted thief in the series. Along with his villain attire, he wears a combination of a hat, mask, and balaclava. Underneath his mask, he sports small dark eyebrows and equally dark curly hair, which made him somewhat popular among the audiences. So, we have placed him in the 9th position. 
---
8. Mirio Togata (Lemillion)-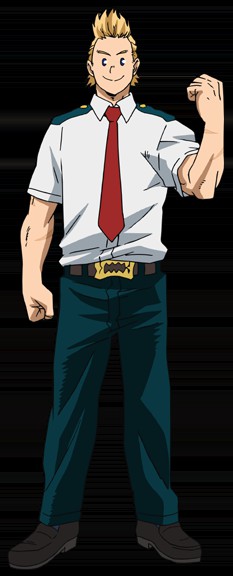 Mirio Togata is part of The Big 3 and a student in Class 3B at U.A High School. He was the top candidate as the successor of One For All before it was passed onto Izuku. He has blonde hair, which is styled in a cowlick and a muscular build. But his character design is the most unique as he has blue oval-shaped eyes with no visible sclera while his nose is round in shape. Hence, he ranks in the 8th position.
---
7. Jin Bubaigawara (Twice)-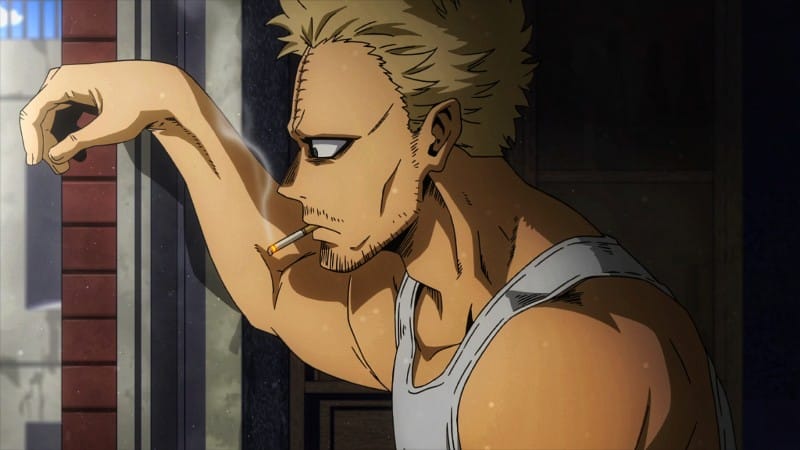 Jin Bubaigawara served as one of the main antagonists in the Forest Training Camp Arc and was also affiliated with the League of Villains. He had blonde hair and gray-blue eyes, but a large scar in the middle of his forehead was his most notable feature. Besides that rough appearance, along with his visible traces of facial fair makes him one of the hottest male characters. So, he is positioned in the 7th link.
---
6. Taishiro Toyomitsu (BMI Hero: Fat Gum)-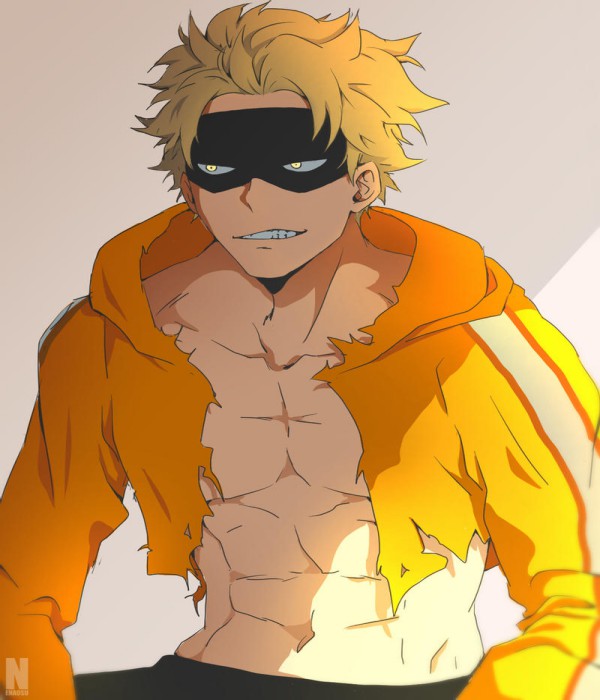 Taishiro Toyomitsu is one of the Pro Hero in the series. He is round and fat with odd body proportions, but he is actually well proportioned and muscular in his normal form. He has small eyes and blonde-colored short hair. He is actually quite popular among the readers as he ranked 20th on the popularity list. So, we have placed him in the 6th position and above Jin Bubaigawara.
---
5. Shota Aizawa (Erasure Hero: Eraser Head)-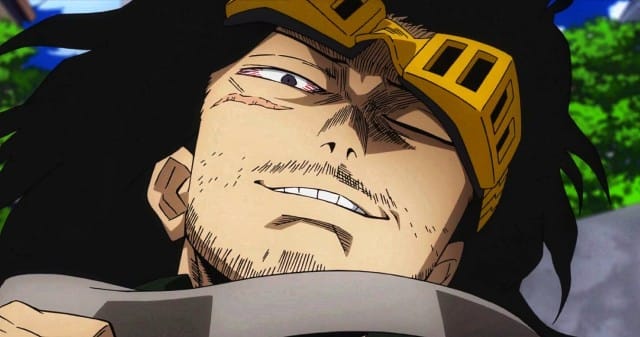 Besides being a Pro Hero, Shota Aizawa is the homeroom teacher of Class 1A at U.A High School.  His facial hair is always unkempt, while his eyes look flat and tired and often half-opened. He is well known among the readers for his laidback attitude and messy shoulder-length black hair. So, he ranks 5th on the list. 
---
4. Kai Chisaki  (Overhaul)-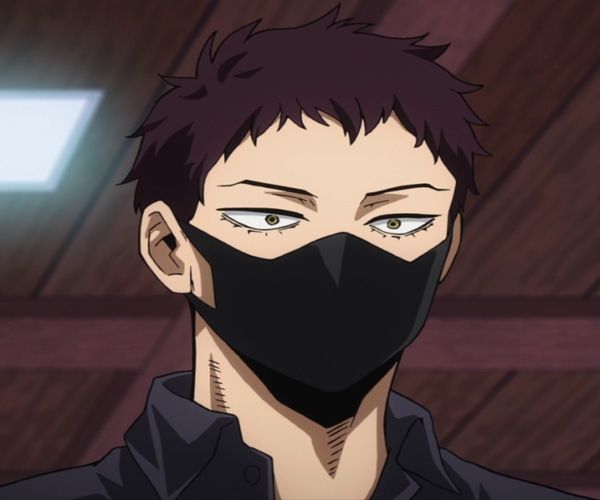 Kai Chisaki was the Yakuza leader of the Shie Hassaikai group and was the main antagonist of the Shie Hassaikai Arc. He has pale skin and sports short and shaggy auburn-colored hair. His eyes are thin with gold irises and possess long eyelashes. After escaping from Tartarus, he has long hair, a small beard, and three piercings in the left ear. Even though he is one of the primary antagonists in the series, he is also popular for his looks among the audiences; therefore, he has placed in the 4th rank.
---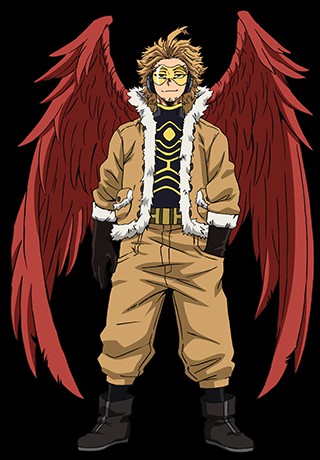 Keigo Takami is the current No.2 Pro Hero in the series and has average stature with a slim and narrow build. He keeps his ash blonde hair swept backward in a messy manner and has notable thick eyelashes. But most prominent features are his faint stubble on his chin and large red wings made of feathers due to his Quirk. Moreover, he is popular among the fans for his carefree and jovial attitude yet masculine appeal. So, without a doubt, he ranks 3rd.
---
2. Enji Todoroki (Flame Hero: Endeavor)-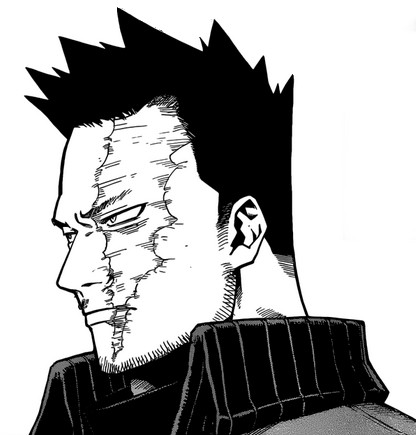 Enji Todoroki became the No.1 Pro Hero after All Might's retirement, and he is the father of Toya, Shoto, Fuyumi, and Natsuo. Most eye-catching is his tall stature, along with his muscular physique. He has short spiky red hair and sharp turquoise eyes. While using his Quirk, he sports a beard and mustache made of fire, and a small amount of stubble is seen when not using his Quirk. Despite his prideful and obsessive nature, he is well-favored among the reader, so we have placed him in the 2nd position.
---
1. Toshinori Yagi (All Might)-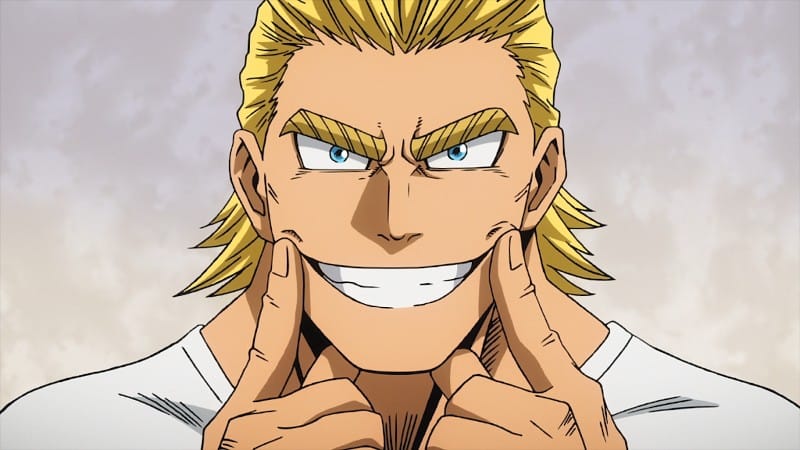 Toshinori Yagi is the tritagonist of the My Hero Academia series, former NO.1 Pro Hero, and the mentor of Izuku. He has a well-built and muscular physique in his empowered form. He has sharp facial features with a defined jawline, prominent cheekbones, and thick eyebrows. Despite the huge differences in his normal form and empowered form, he is well-loved and popular among the audiences. Therefore, without any doubt, he ranks in the 1st position.
---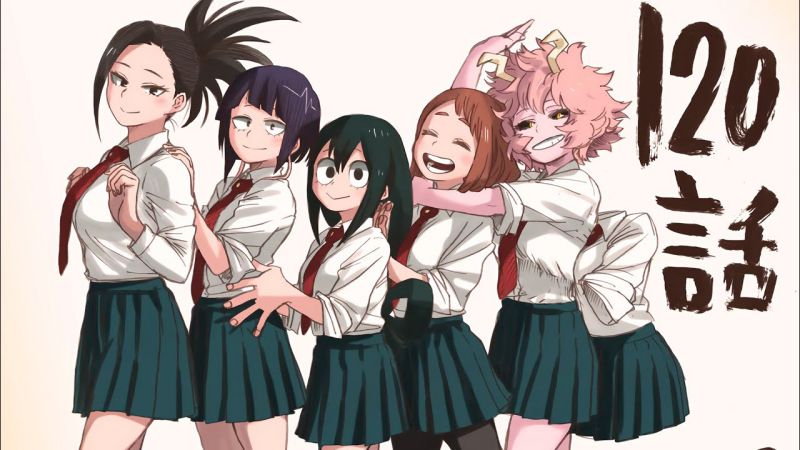 Must Read- Top 10 Cutest MHA Girl Characters: My Hero Academia
---
Honorable Mentions-
Touya Todoroki (Dabi)- Touya Todoroki is a major supporting antagonist in the series and also a member of the League of Villains. He is tall and has pale skin, and his initial white-colored hair has been dyed in black. His most striking feature is silver piercings in both ears and patches of gnarled, wrinkled, purple skin that cover much of his lower face and neck. Despite him being a villain, he is well-liked among the fans' community.
Chizome Akaguro (Hero Killer: Stain)- Chizome Akaguro first debuted in Chapter 41 and was the primary antagonist of the  Titular Vs. Hero Killer Arc. He messily wears his long black hair and is a muscular man who walks with a distinct hunch. He has small red eyes and an intimidating aura.
The My Hero Academia series can be read on VIZ Media or any paid platform. The series currently has four seasons, and the manga has 302 chapters. The story follows Izuku Midoriya's journey in becoming a Hero in a world full of superheroes despite him being Quirkless.
---
Follow us on Twitter for more post-updates.
Also Read-
List of My Hero Academia Characters who can defeat Gigantomachia
Top 15 Hottest Male Characters in One Piece (Ranked)
Where to Watch My Hero Academia Anime? Watch Order Guide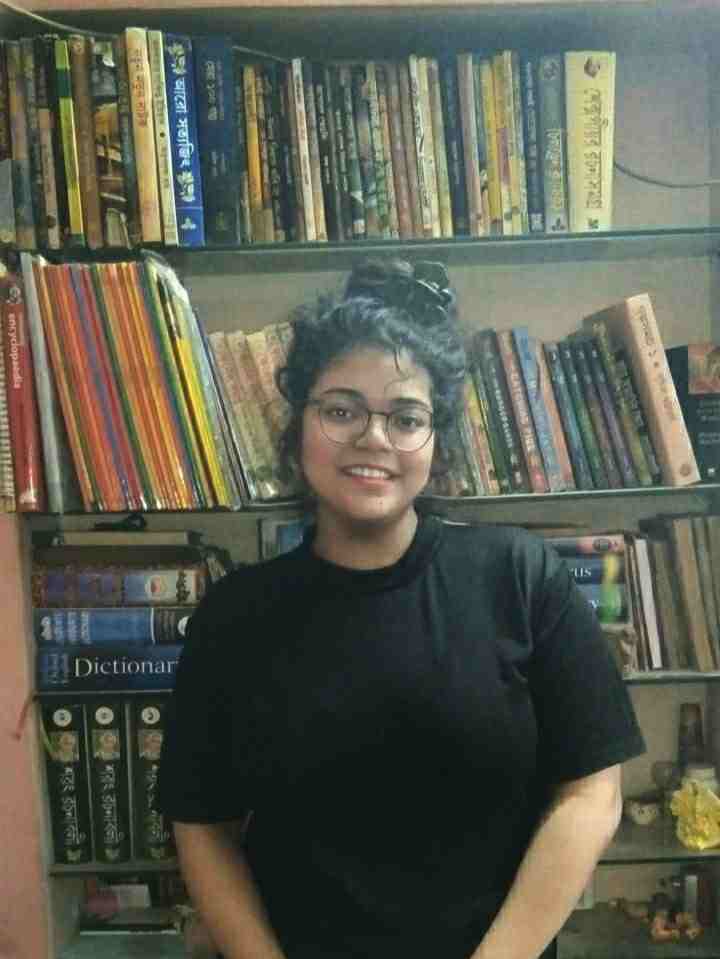 Namrata is a nature lover and frequently spends their time making elaborate plans of settling near the banks of Manasarovar lake with their best friend. If not, then they can be found reading mangas, books, comics, or science journals. Quite interested in science and will start talking about its endless theories if given the opportunity.