Last updated on July 24th, 2023 at 01:42 pm
Ochako and Toga's story finally comes to an end in My Hero Academia Chapter 395, and fans have been eagerly waiting for this chapter. But the wait is finally over since the spoilers for the new chapter are out now. So, without further ado, here are My Hero Academia Chapter 395 spoilers and raw scans.
My Hero Academia Chapter 395 Spoilers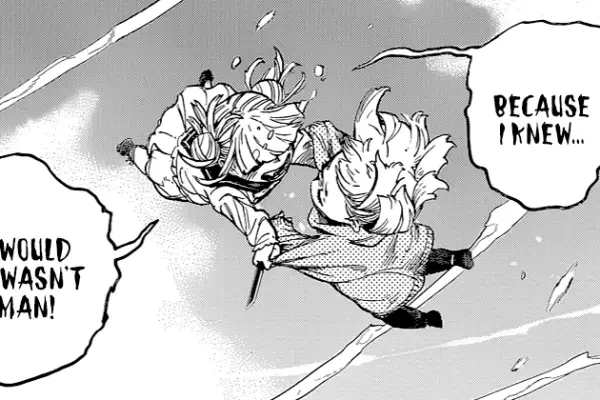 My Hero Academia Chapter 395 starts with all of the clones all over the battlefield finally vanishing. Both Toga and Ochako are very tired, with the latter falling to the ground due to extreme exhaustion. 

One of the clones that was about to stab Hawks vanishes in the air, and Hawks says, "Bubaigawa was really a nice guy, right, Himiko Toga?"

There is a narration from Toga, pondering over her actions. She thinks to herself that her blade is something that gives her the ability to become who she loves, but she's held it with hatred instead.

Toga sees Ochako on the ground, completely exhausted because she didn't stop using her Quirk until every Hero was back on the ground, even knowing how much pain that would cause her because she didn't want anybody to get hurt.

Seeing her on the ground, Toga remembers all the people who have hurt her throughout her life, but she also remembers Ochako's loving words. She realizes that Ochako's condition is her fault because she's the one who stabbed the girl.

Toga tells Ochako that she wanted to destroy this world and the new world that would've risen anew would have been a better world to live in. But now that she's heard Ochako's kind words, she can't allow a world without Ochako to exist.

She drinks Ochako's blood and transforms into her, saying, "My feelings are genuine, so I will give you all of my blood."

Toga begins the blood transfusion and starts stitching up Ochako's wounds. She tells the Hero that she's very weird for not being like other Heroes and providing help even when it wasn't asked. Ochako says that she's the weird one for giving Ochako her blood.

But Toga says she'll always live like she wants, and she wants Ochako to live. This is also why she won't let herself be arrested for whatever she did, and will live like she wants. 

She apologizes to Ochako and thanks her for everything: "Thank you so much, Ochako-chan! I was so, so happy."
Toga is then seen releasing a bird in the wind, looking up at the sky as she smiles: "But still, I am Himiko Toga. I lived the way I wanted to and was a normal girl, with the cutest smile in the world!"

The chapter ends with Toga and Ochako lying side by side on the ground.
#MHASpoilers #MHA395
Uraraka was right 100% when she said her smile was cute and all. I can't see No lie pic.twitter.com/6cmf50mvCW

— 🌲 Icarus! 🌲 (@JVA_FanBoy01) July 19, 2023
letting go of the hatred in her heart to not just stop the clones from hurting people but also deciding to GIVE UP HER LIFE… thats been demonised and belittled… for a hero she thinks deserves all her love…… FUCKKK 😭😭😭#mha395 #mhaspoilers pic.twitter.com/V0DIIMkYfa

— tan (@tobioheist) July 19, 2023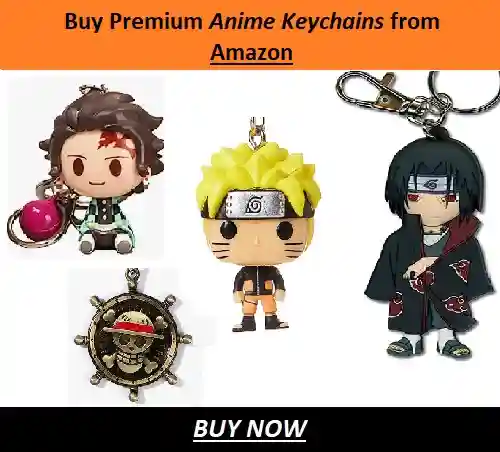 I've never done this before, but this chapter is special. Enjoy (and cry) #MHA395 pic.twitter.com/fRIEEGvEzJ

— Rukasu (@RukasuMHA) July 19, 2023
---
My Hero Academia Chapter 395 Release Date
This week there was no back, so My Academia Chapter 395 is scheduled to be released on Sunday, July 23, 2023. Like usual, the new chapter will be coming out in different time zones at different times. So, for all the fans all over the world, here is the schedule of timing for the release of Chapter 395 in different time zones is this:
Pacific Standard Time: 7 am, Sunday, July 23, 2023
Eastern Standard Time: 10 am, Sunday, July 23, 2023
Greenwich Mean Time: 3 pm, Sunday, July 23, 2023
Central European Time: 4 pm, Sunday, July 23, 2023
Indian Standard Time: 8.30 pm, Sunday, July 23, 2023
Philippine Standard Time: 11 pm, Sunday, July 23, 2023
Japanese Standard Time: 12 am, Monday, July 24, 2023
Australia Central Standard Time: 12.30 am, Monday, July 24, 2023
The chapter will be available on Shueisha's official manga platforms: Manga Plus and Viz Media from July 23 and onwards. This week's spoilers have indicated that there will be a break next week.
So, Chapter 396 will be released on August 6, 2023 instead of next Sunday. If there is any change in the schedule or if there is any further update, Otakus' Notes will be notifying you. So, stay tuned with us!
---
Do small things with great love.
Follow us on Twitter for more post updates.
Also Read:
Anamika loves words and stories and putting them to pages. She also loves anime, manga, books, movies and everything fantasy. She has been a fan of anime since childhood and her admiration for it only grew with years. Her passion for writing is even more elevated by writing about the things she loves.