The waiting is finally over, and One Piece Chapter 1072 spoilers are finally out. With SHUEISHA's and the manga's long break in the new year, fans have been waiting eagerly to get their weekly dose of One Piece. With the direction the plot is going, fans can hardly wait to get a peek into the adventures of our favorite pirates.
One Piece Chapter 1072 spoilers are brought by Redon, who wanted to dedicate the early leaks to Jmena.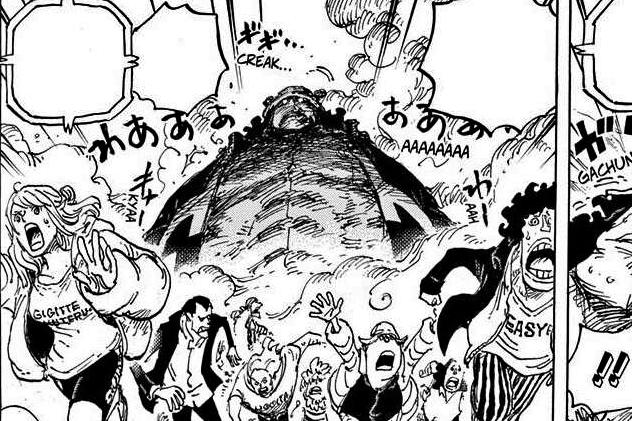 The manga is currently on the Egghead Island Arc, where the Straw Hats finally meet the legendary Dr. Vegapunk and has a re-encounter with Rob Lucci and the CP0. On the other hand, Bartholomew Kuma is in a feral state and has invaded Mariejois. He is also revealed to be the father of Jewelry Bonney.
With that, let's proceed to One Piece Chapter 1072 spoilers:
One Piece Chapter 1072 Spoilers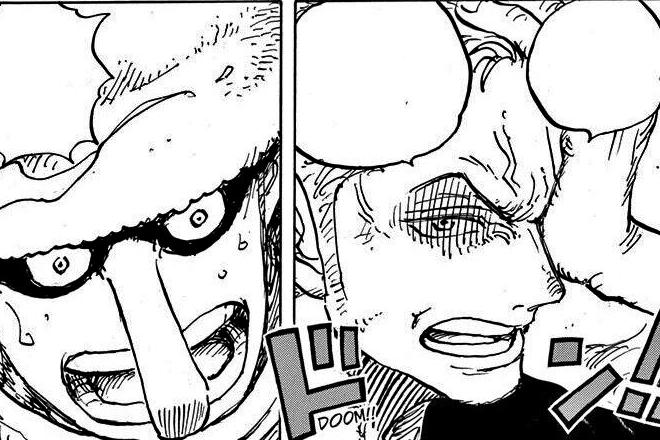 One Piece Chapter 1072 is titled "The Weight of Memory,"

 and the title refers to 

Kuma's lost memories

that he needs to remember

himself.
The cover page shows the continuation of that of the last chapter, with 

Judge, Caesar, and Queen working together and creating

weapons.
Chapter 1072 starts with a flashback where Dr. Vegapunk is explaining Kuma's powers. According to the scientist, 

Kuma's Niku Niku no Mi has the ability to materialize intangible things into tangibles

. For example, he used this power to turn 

Luffy's

pain into a giant ball in

Thriller Bark

.
Back to 

Zoro

 vs. Kaku

, 

Kaku is revealed to be an Awakened Devil Fruit user

. He uses his awakened form on

Zoro, but Zoro ultimately defeats him.
Kaku's awakened form doesn't have the flying clouds that are seen in Luffy and Lucci's

awakened forms.
After the 

Onigashima Arc

, Zoro hasn't been seen using the 

Advanced Haoshoku Haki

. Even in his fight against Kaku, the

swordsman doesn't use Haoshoku.
Chapter 1072 also reveals Stussy to be a clone

. According to 

WeeklyLeaks

 on 

Twitter

, 

Stussy is a clone of Bakkin,

 who was a member of the 

Rocks Pirates 

and is the

 mother of Edward Weevil and Whitebeard's presumed wife.

 This has been confirmed by 

@li1il1

. Details about her and the current Stussy are yet to be revealed

completely.
Again to Vegapunk's explanation, 

Kuma's powers are able to materialize signals, like pain, thoughts, and memories, sent to the nervous system

, which, in turn, gives them physical

forms.
Vegapunk thinks this power can be the cure for Kuma. 

He wants to help Kuma recover his memories

 so that he can understand the weight of memories and find himself once again.
According to a fan on Reddit, Vegapunk's interest in reviving Kuma's memories and, in turn, himself is a reference to the 21 Grams Experiment by Duncan MacDougall. The experiment inferred that the soul departs the body.
---
One Piece Chapter 1072 Release Date
One Piece will not be having another break in the present. Chapter 1072 is expected to be released on Thursday, January 19, 2023. The next chapter, Chapter 1073, will be out on the Thursday after that, January 23. Spoilers and raw scans will come before the chapters are released.
To read One Piece Chapter 1072, visit SHUEISHA's official manga websites, MANGA Plus and VIZ Media, on January 19. For more updates and One Piece-related content, check out our website. We'll bring them to you as soon as possible.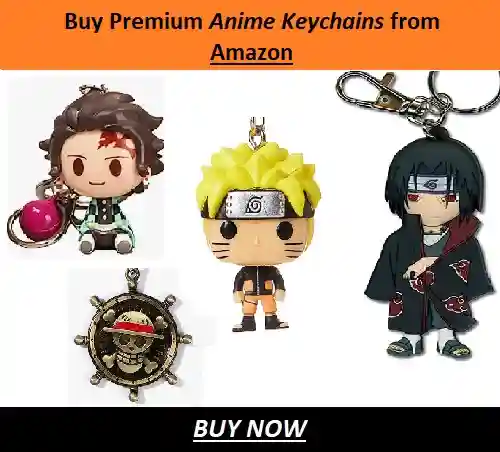 ---
Do small things with great love.
Follow us on Twitter for more post updates.
Also Read
Anamika loves words and stories and putting them to pages. She also loves anime, manga, books, movies and everything fantasy. She has been a fan of anime since childhood and her admiration for it only grew with years. Her passion for writing is even more elevated by writing about the things she loves.