Every week fans wait eagerly for a new chapter of One Piece and the weeks there isn't any new chapter are excruciating for fans. Especially since the manga is currently providing explosive information that is going to play a crucial role in the last saga of the story. That's why we won't stall any further and let you jump right into One Piece Chapter 1096 spoilers and release date.
One Piece Chapter 1096 Spoilers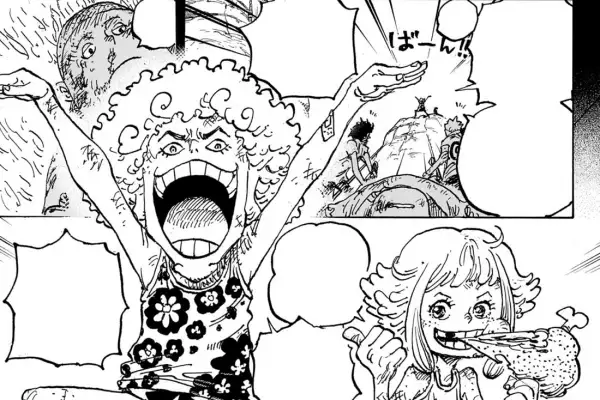 The brief spoilers of One Piece Chapter 1096 are provided by Pewpiece and TalkOP on X. According to the spoilers, the title of the chapter is "Kumachi" and the cover request page features Zoro.
In this chapter which continues after the events of the previous chapter, Kuma and Ivankov make a plan together to steal the Devil Fruits that are meant to be the prize of the slave hunting game and use them for themselves.
During this time, Rocks Pirates arrive at God Valley. All members of the Rocks Pirates are shown, including Kaido and Big Mom, but Rocks D. Xebec doesn't appear with his crew.
Elder Nyon from Amazon Lily is also revealed to be a member of the Rocks Pirates.
Garp is sent to God Valley at the same time.
Kuma and Ivankov get to the Devil Fruit prizes and take two: the Nikyu Nikyu no Mi and the Uo Uo no Mi; Model: Seiryu. But before they can escape, Big Mom catches them. She forcibly takes the Uo Uo no Mi; Model: Seiryu from Ivankov. Kuma eats his own Devil Fruit before she can take it from him. 
Afterwards, they meet Saturn.
Roger Pirates also appears in One Piece Chapter 1096. Roger is seen with his straw hat.
The rest of the God Valley Incident isn't shown in this chapter, leaving it at the many fractions of the incident arriving at God Valley.
The flashback then skips to Kuma, Ivankov, and Ginny escaping to the Sorbet Kingdom.
---
One Piece Chapter 1096 Release Date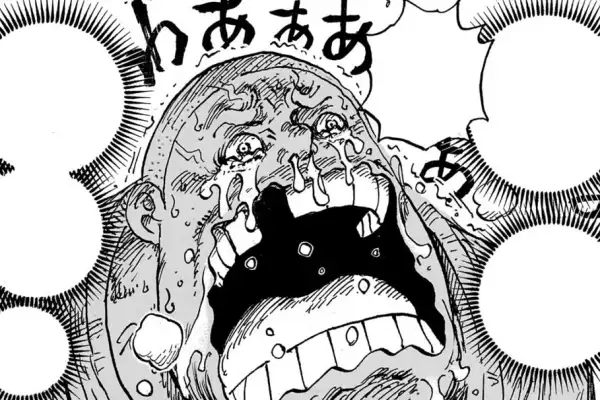 After the break last week, One Piece Chapter 1096 will be released on Sunday, October 29, 2023. But since the manga is popular globally and thousands of readers all over the world are waiting for the upcoming chapter, we thought we'd mention the exact time the chapter will be dropping in various time zones. 
The release time will be different in different time zones and that's why it's helpful to have a schedule. Here's the schedule of the release time of One Piece Chapter 1096:
Pacific Standard Time: 7 AM, Sunday, October 29, 2023
Eastern Standard Time: 10 AM, Sunday, October 29, 2023
Greenwich Mean Time: 3 PM, Sunday, October 29, 2023
Central European Time: 4 PM, Sunday, October 29, 2023
Indian Standard Time: 8.30 PM, Sunday, October 29, 2023
Philippine Standard Time: 11 PM, Sunday, October 29, 2023
Japanese Standard Time: 12 AM, Monday, October 30, 2023
Australia Central Standard Time: 12.30 AM, Monday, October 30, 2023
Chapter 1096 will be available on Shueisha's official platforms, Manga Plus and Viz Media, from October 29 onwards. 
The spoilers report that there will be no break next week. So, Chapter 1097 can be expected to be released on November 5, 2023. If more updates come out about One Piece, you'll find them on Otakus' Notes, so don't forget to stay tuned.
---
Do small things with great love.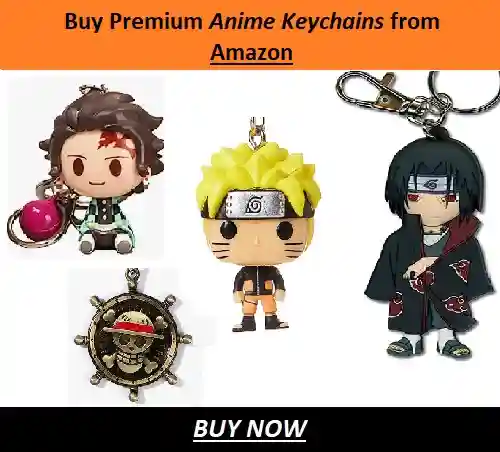 Follow us on Twitter for more post updates.
Also Read:
Anamika loves words and stories and putting them to pages. She also loves anime, manga, books, movies and everything fantasy. She has been a fan of anime since childhood and her admiration for it only grew with years. Her passion for writing is even more elevated by writing about the things she loves.