Last updated on January 4th, 2023 at 12:35 am
As anime fans, it is pretty difficult for us to impress anyone who is not into anime in our own style. Hence, today we bring you 20+ Best One Piece Pick-up lines (2022) that you can use on the person of your interest without feeling completely out of your element.
Pick-up lines are essentially remarks, which help a person to start a conversation with their romantic interests. It is a way of flirting that many uses to appear remarkable and different.
One Piece pick-up lines are memorable, as only the die-hard One Piece fans can understand most of them. Thus, if you want to impress someone who is as much a One Piece fanatic as you are, use these lines to move into their hearts.
But fear not, as there are some pick-up lines here, which are ordinary enough for you to apply it on normies as well. Because of their uniqueness, it can serve the purpose of being the perfect ice breaker for you.
Though one thing is for certain whether you want to apply these to someone or you just want to have a good laugh at the ridiculousness and genius of these phrases, you need these One Piece pick-up lines in your life.
Thus without wasting any more time, let's jump right into our list of 20+ Best One Piece Pick-up lines (2022).
---
Must Read- 20+ Best Naruto Pick up lines (2022)
---
20+ Best One Piece Pick-up lines (2022)
Baby, you can call me Luffy, cause I'll bend anyway you want me to.
Are you Sugar? Because I wanna be your toy.
I must be Zoro… Cause I keep getting lost in your eyes.
You must be a Celestial Dragon, cause I'd like to be your slave.
Are you Trafalgar Law because I want to be in a ROOM with you.
Hey, are u One Piece? Cause I've been looking for you.
My life is like a puzzle but there is one piece missing… And that final piece is you!
I'll love you longer than all the One Piece episodes.
You Must Have The Love-Love Fruit Because I Can't Move When I'm Near You
Zoro has the three sword style. But I'm really good with my one sword.
How about you and I get lost together? 
I have go-out-with-me sickness and the only cure is you
They Call me a Poneglyph cuz I'm great at filling voids.
What's your favorite insect? Mines the butterflies you gave me.
I should call you Daz Bones because you're my number 1.
Baby, Come With Me And You'll Be Going Merry.
You Must Have A Bounty On You Because Those Looks Can Kill.
I'd like you to be the spice of my life. 
I will call you Aokiji, cause I'd like to chill out with you.
You must be Boa Hancock. Because something in me is turning to stone.
Someone Call Dr. Chopper. You Just Made My Heart Stop.
I Love You More Than I Love Meat.
---
About One Piece-
The One Piece anime is an adaptation of the One Piece manga which Eiichiro Oda wrote and illustrated. The manga was published by Shueisha's magazine Weekly Shōnen Jump, and it started in 1997 which is still continuing even now.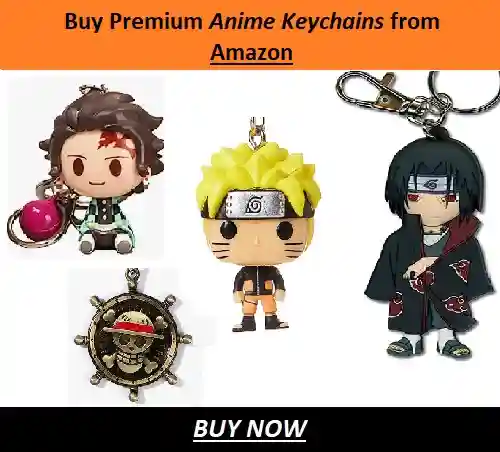 Toei Animation produced the anime and started broadcasting it in 1999. It has more than 1000 episodes, and it is one of the most famous anime ever.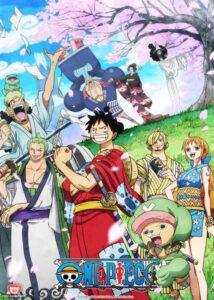 The anime focuses on a young pirate called Monkey D. Luffy, who wants to find the treasure of One Piece. This treasure belonged to the pirate king Gol D. Roger who was the strongest and the greatest pirate ever.
Before his execution at the hand of the World Government, he reveals the existence of One Piece. This revelation starts every pirate's hunt for this treasure, as it guarantees immense fame and wealth. Luffy is just another pirate who wishes to attain it like the others.
But Luffy is no ordinary boy. After consuming the devil fruit, he attains the properties of rubber. He is also different from other pirates as he is not after One Piece, just because he wants the glory. But, rather, he craves the thrill and adventure that comes from being a pirate.
Thus along with his crew, the Straw Hat Pirates, he travels through the Grand Line in search of One Piece and dreams of becoming the king of the pirates one day.
---
Where to watch One Piece?
One Piece can be watched from various official streaming services and apps. Below we have mentioned some of the official sources. 
Funimation is one of the best streaming services for any kind of anime. Both the English subbed and dubbed versions are available here. Just register to their website, and you can start watching. 
---
Netflix is another well-known streaming service that has a good amount of anime to offer. You need to take a subscription here to watch anime. The subbed version is available here, but they provide only a few dubbed episodes.
---
Hulu is one of the most famous platforms that anime fans can access. Just like Netflix, all the English subbed episodes are available, but all the dubbed episodes are not available. 
---
Crunchyroll is arguably one of the best platforms to watch anime. You can watch One Piece without a subscription here, but for better video quality, you need to subscribe to their many plans.
---
Here as well, subbed and dubbed episodes of One Piece are available. But to watch them, you would need a subscription. 
---
Must Read- 20+ Best Attack on Titan Pick Up Lines (2022)
---
Where to Read One Piece?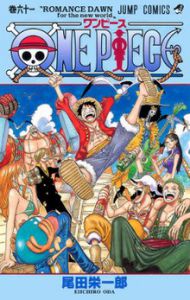 Fans can read the official English version of the One Piece manga through some websites and apps. The website and app of MANGA Plus by Shueisha Inc is one of the best platforms.
The official website of Viz also provides the English version of One Piece and other famous manga like Naruto, Jujutsu Kaisen, etc.
On that note, we conclude our list of 20+ Best One Piece Pick-up lines (2022). We hope these lines will serve their purpose and help you get noticed in the eyes of your beloved.
Stay tuned to read more interesting and unique articles on your favorite manga, webtoon, manhwa, movies, dramas, and many more.
References-
Image Source – IMDb, Vox, Wikipedia
---
Do small things with great love.
Follow us on Twitter for more post updates.
Also Read: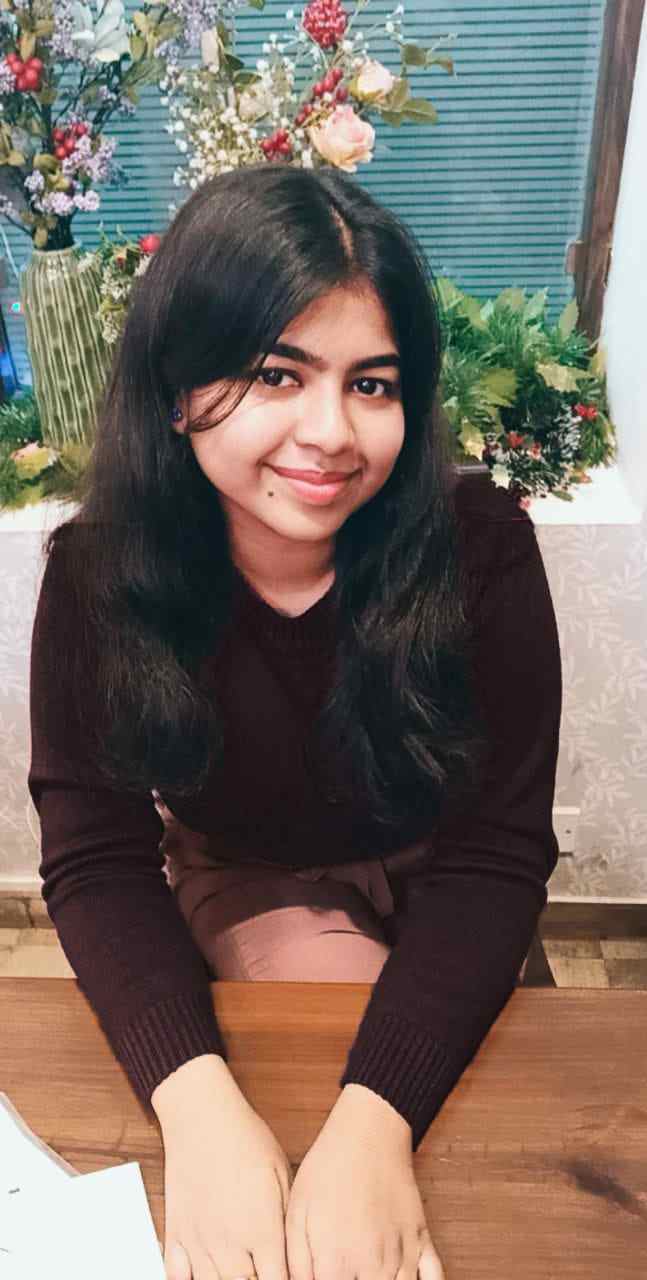 When I'm not writing for Otaku'sNotes, I can be found reading manga, watching anime, and shipping anime couples like there's no tomorrow. I also occasionally venture out whenever I need a reality check, but then soon, I find myself creeping back into my cozy abode. Nonetheless, I'm happy that I can write about my favorite topics and share my articles with enthusiastic readers.