Last updated on August 19th, 2022 at 11:26 pm
If you are a One Punch Man fan, you are probably as hyped as us. Because ONE and Murata just ended the most epic arc of the manga in the best possible way. With the latest chapter, the manga marked the end of Monster Association & Garou Arc. We now have to look forward to One Punch Man Chapter 170 to commence the new arc. Meanwhile, let's sum up how the current arc ended.
One Punch Man Chapter 169: End of Monster Association & Garou Arc
The chapter opens up with another stunning and colored page. The story picks up from Garou's POV after getting knocked out by Saitama. He is shocked at the amount of power the punch held. Without knowing that it was the future Saitama that punched him, he thinks that the punch came from an unknown source. He even compares the punch to being way beyond the current Saitama's power levels. This is, of course, because he doesn't remember the future timeline.
Now that Garou is defeated, the other heroes gang up on him. They begin holding him accountable for the destruction he caused. Meanwhile, Saitama and Genos discuss the core that he has been holding on to. Since neither of them remembers the future timeline, they examine the core thoroughly since it looks legit.
Genos decides to attach his sub connector to the core to activate it. As soon as he does so, all the events of the future timeline pour out into his brain. Therefore, Genos is now the only person who remembers the future timeline and just how powerful his sensei is.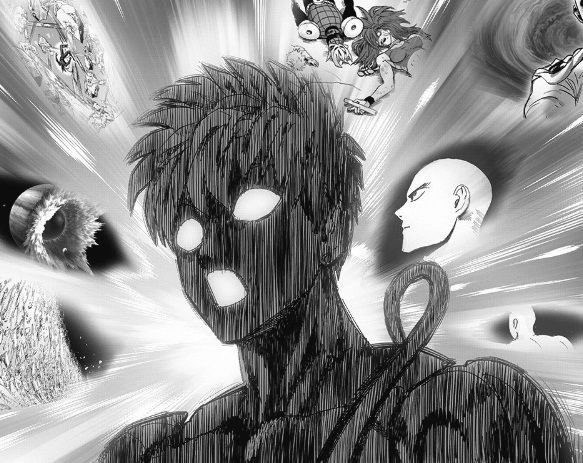 Genos tries to explain everything to Saitama, but as usual, everything bounces off his head. Nevertheless, Genos smiles to himself that he is the only one who knows of Saitama's might. Not Garou or even Saitama himself remember anything. Genos even assures him that he finally made it in time, as one would expect from a true hero.
The focus then shifts to passed-out Tareo. He lifts his head and sees a fading image of Garou smiling fondly at him and telling him to wake up. However, Tareo ends up thinking that it is just his brain playing tricks. He hears an indistinct chatter coming from the scene of action and decides to rush there.
Before Tareo reaches the scene, a lot of things have been taking place. The heroes are trying to execute Garou for good. They fight him, but Garou isn't fighting back at all. Even if he doesn't remember anything, he accepts his defeat as he mocks the heroes. He calls their punches weak and ineffective.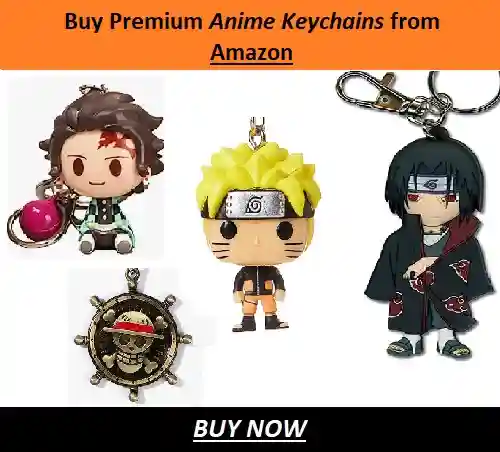 On the other hand, Sweet Mask shows up and announces that Garou must be executed without any negotiations. However, Metal Bat and Saitama disagree. Flashy Flash jumps in and says that a naked man appeared out of thin air and defeated Garou. So, everyone begins suspecting it to be Blast. However, nobody is sure of it.
Zombieman then cuts them off, saying that he needs to ask something important to Garou. He asks him if his strength & powers are the results of solely his Monsterification OR if another source of power was merely using him as a catalyst. Surprisingly, Garou completely denies it and says that it was all him. He even mocks him for asking such a nonsense question. He insists on him to hurry and just end him for good.
Taking this as an opening, Sweet Mask jumps in to punch Garou. However, Tareo grabs his leg defending Garou. He shouts at everyone for being mean to his uncle, even if they're heroes. He also tells them how Garou saved him multiple times when nobody did. Sweet Mask tries to convince Tareo that he is just naive.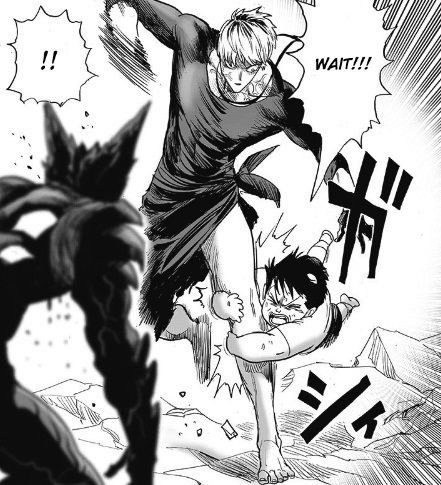 This makes King realize that Garou is the "uncle" that Tareo has been talking about all this time. Therefore, he activates his King Engine to Maximum Output to stop everyone from ganging up on Garou. He tells them that a child is present at the scene, so every hero must behave.
Bang finally jumps in and announces that he refuses to let Garou throw away his life so easily. He must make up for the destruction he has caused. Saitama, too, appreciates how he saved King and Genos when they were cornered. He takes this opportunity to sincerely thank him. Garou smiles faintly so as to no one can see his face but says that everyone is making him sick.
Suddenly, Garou jumps up, and right then, Metal Knight drills his way out of the earth. He announces that the threat is not over and the earth is still suffering from Radiation Poisoning. Meanwhile, an army of flying drones/robots covers the sky. He tells everyone to visit the lab for decontamination procedures and tests.
In hindsight, Saitama and Genos discuss what's next for them. Saitama says that he will take Genos to Dr. Kuseno first since he needs to get himself fixed.
The chapter ends as they stand at the daybreak after everything is done and dusted.
---
Must Read: Saitama vs God in One Punch Man: Is Saitama stronger than God?
---
One Punch Man Chapter 170: New Beginning
As the latest ended, it also marked the end of a fantastic arc in the manga. One Punch Man Chapter 170 shall show us what's next for Saitama and Genos. The chapter is likely to show the aftermath of this massive destruction and how humans will bounce back to normalcy.
We still have to know more about where did Garou go and what he will do next. Since Bang said that he would look after him, we can expect the hero hunter to go through some serious epiphany. The mystery surrounding God still remains.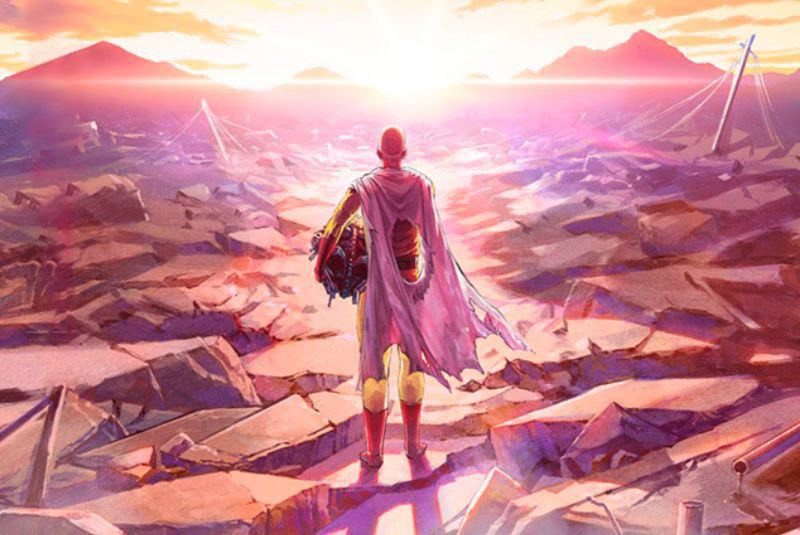 Another detail to notice is that Genos mentioned that he would let the world know of Saitama's powers and how he single-handedly saved the earth. However, so far, ONE and Murata have been maintaining this aspect of the story. That Genos is the only being in the manga who will always know of Saitama's limitless powers. So, we can expect a few more characters to at least get some idea about Saitama.
Regardless, the new beginning will add lots of elements to the story. Fans are even suspecting of finally getting Tatsumaki vs Orochi since Orochi may appear in a different form. And if the upcoming indeed builds up to it, we have another epic fight to look forward to. For the webcomic readers, the plot may have already been out since it is way ahead of the manga.
At the end of the day, One Punch Man is indeed ONE and Murata's best work, so we have a lot to look forward to.
---
Must Read: Saitama vs Garou vs Blast: Who will win in One Punch Man?
---
One Punch Man Chapter 170 Expected Release Date
The release date of the next chapter isn't quite clear yet. And it is likely that Murata and ONE will take a break after working continuously on this arc. However, fans suspect the next release to be on August 18th, 2022. Additionally, the chapter can be out before the expected date too. Therefore, we advise you to keep an eye out on social platforms for more news.
---
Where to read One Punch Man Chapter 170
The manga is officially available on ONE's site. So, it's best to read it there and support the artist. Additionally, the manga is also officially available on Viz Media and Shueisha. You can read the latest chapters of the manga free of cost on these two sites. Therefore, if you regularly follow up on the new releases, these two sites are the best. They also announce the release dates and post the schedule calendar of most of the manga.
With that, we conclude our article. We will be back with another article on One Punch Man's latest chapter after it's out. Meanwhile, feel free to browse through and check out some more interesting articles.
---
Do small things with great love.
Follow us on Twitter for more post updates.
Also Read,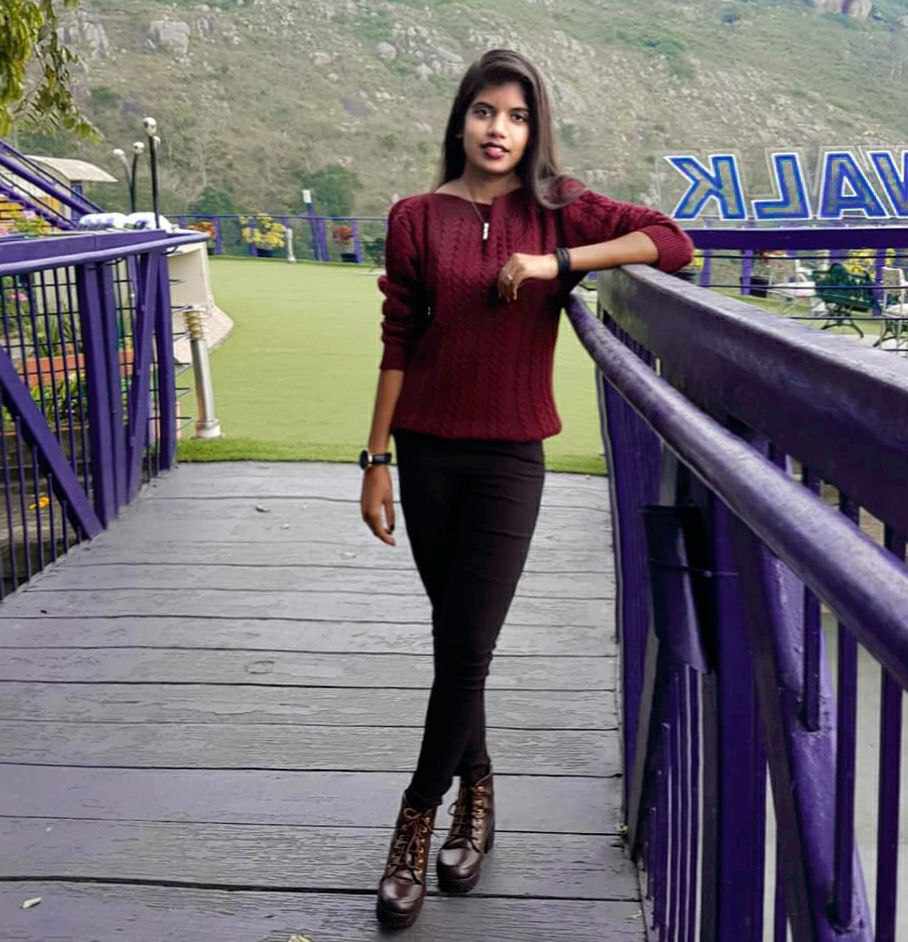 Starting off with love for medicine and plans for pursuing it, I found myself drawn to a mismatched career in Hospitality & Tourism. Little did I know that my passion and love for literature had always been by my side. Therefore, here I am now, sharing my words on multiple amazing platforms, one of which is Otakus Notes. What better way to put my abundance of love and knowledge of anime, manga, k-drama and webtoons, to use!