Last updated on January 5th, 2022 at 08:05 pm
Attack on Titan is an incredibly popular series that has created massive hype for its last season. The series stands out for its unique plot with engaging storytelling and mind-blowing twists that no one can predict. 
It is slightly different from popular titles like My Hero Academia and One Piece, which has made people further interested in it. It has been collected into a total of 34 volumes which further highlights its popularity. 
It was a monthly series that ended a few months back, and the fans are now waiting to see how MAPPA studio animates the end of the story. It is essentially a dark fantasy-based story that is set in a post-apocalyptic world where humanity lives in fear of the Titans.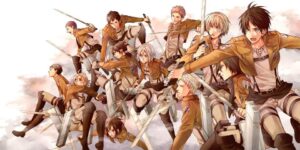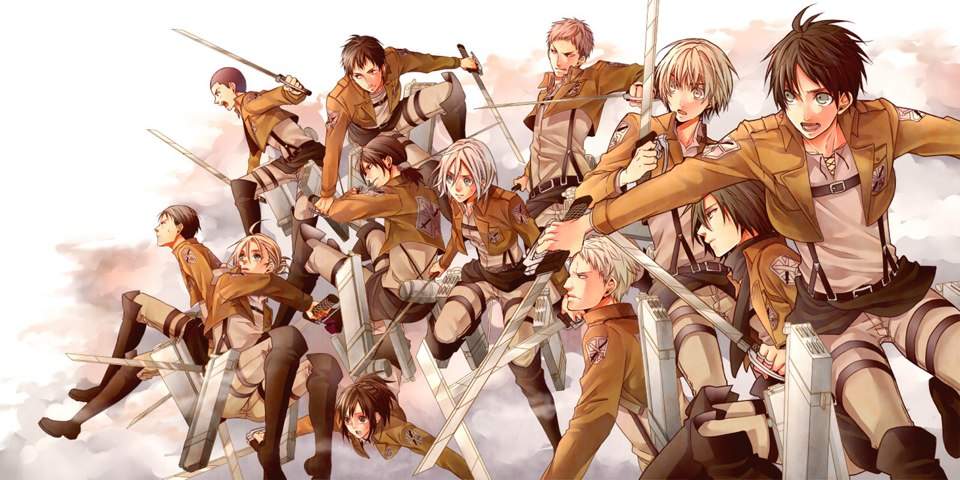 The series had started way back in 2009 and run for more than 10 years. It goes without saying that people who have followed the story since its starting have enjoyed it quite a lot. The anime was first aired in the year 2013 and was received well by the fans. 
Everything about the anime, from its opening songs to transitions, was perfect. The series was so good that part one of its last seasons topped the rankings in MAL for a short time. 
The series has since then won many awards, including the Kodansha Manga Award, and also got into the list of one of the best-selling series of all time. The credit for all these accolades naturally goes to its creator Hajime Isiyama who is a genius for producing such a series.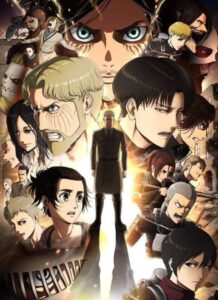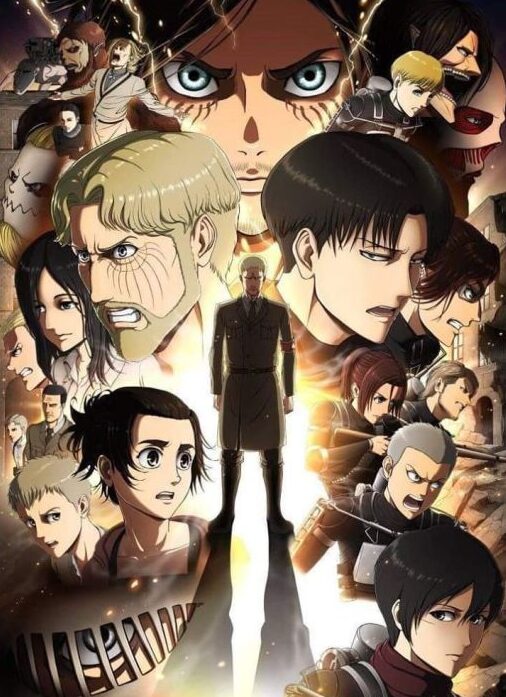 The fascinating thing is that Attack on Titan is the first-ever series that Hajime Isiyama created. Since then, he has created many spin-offs for Attack on Titan and compiled few one-shots like Heart Break One and Orz. 
Another thing to notice is that although Kodanshacomics is the official license holder for Attack on Titan, Hajime Isiyama first took his work to WSJ in Shueisha, but he was told to change his style.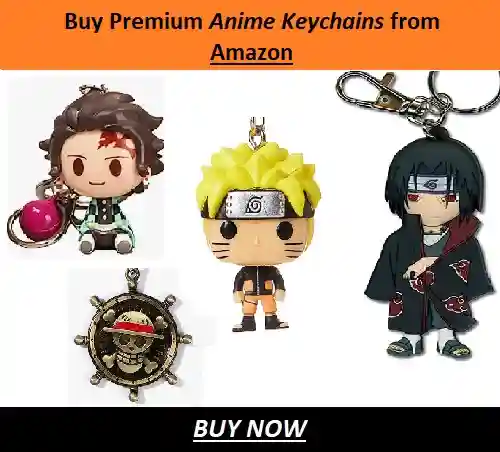 The official volumes of Attack on Titan can be bought by visiting the site of Kodanshacomics where you can read the chapters of this manga. The first three seasons of this series were produced by Wit Studio, while the last one was taken by MAPPA Studio.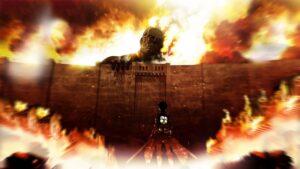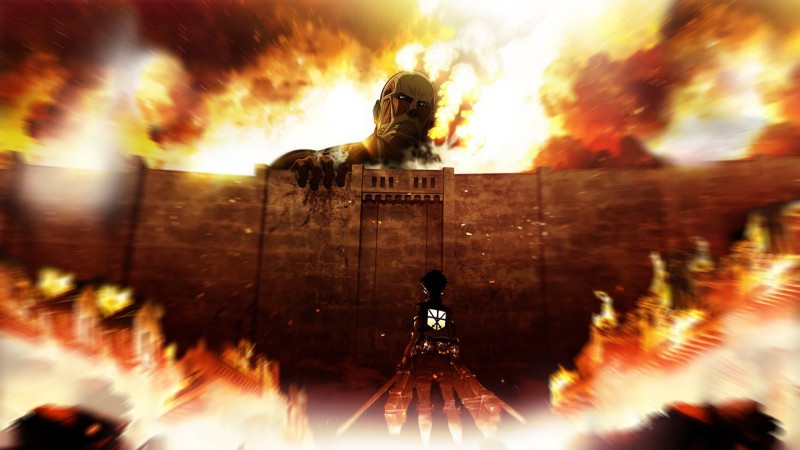 Seventy-five episodes have been completed till now, with only a few episodes left for part two. Commercially the series has generated a lot of revenue through various games, products, and other merchandise. An official teaser has already been released for the final part of Attack on Titan. 
The teaser has made it clear that we are going to know more about the details of the origin of the titans. The Founding Titan will be key here as we slowly proceed towards the endgame.
---
Must Read- MHA: Bakugo vs Todoroki: Who wins | Based on Current Power Level
---
How to Watch Attack on Titan all seasons?
Attack on Titan has four seasons till now with a total of 75 episodes. Naturally, it makes it a bit harder for the fans to binge-watch the series in one go. All the episodes of the series are available on major streaming platforms, which ensures that the fans do not miss out on any of them.
Season 1 (25 episodes)
Season 2 (12 episodes)
Season 3 (22 episodes)
Season 4 (16 episodes)
We will list all the official sites from which you can stream all the episodes of Attack on Titan. This will give you a chance to catch up on the series quickly in case you have forgotten the key events that have occurred.
Crunchyroll is one of the best official sites for streaming anime, and naturally, it also has Attack on Titan available for viewers. The best part is that Attack on Titan is free for Crunchyroll users, and they need not necessarily have a premium account to access Attack on Titan.
Netflix is the other platform known for popular and trending anime. Attack on Titan can be viewed on Netflix, but naturally, all Netflix content has to be unlocked through subscription. Attack on Titan is available in most major countries on Netflix. 
For those countries in which Netflix has restricted Attack on Titan, they can simply use a VPN to change their location to USA and stream Attack on Titan without any problem.
Hulu is another streaming service that has been on the rise for great anime content. It is good news for the fans that Attack on Titan is available on Hulu in both English and Japanese language.
Funimation is the official streaming platform for major anime in the USA. It is completely legal and has brought a variety of anime genres for fans. Attack on Titan is also no exception and is available on the platform.
How to Watch Attack on Titan Season 4 Part 2?
In accordance with the official notice, we can expect Attack on Titan to release on the official platforms of Netflix and Crunchyroll. There are also numerous other platforms where you can watch Attack on Titan legally as we have listed below.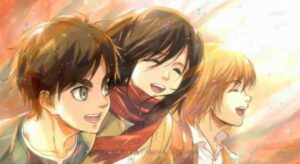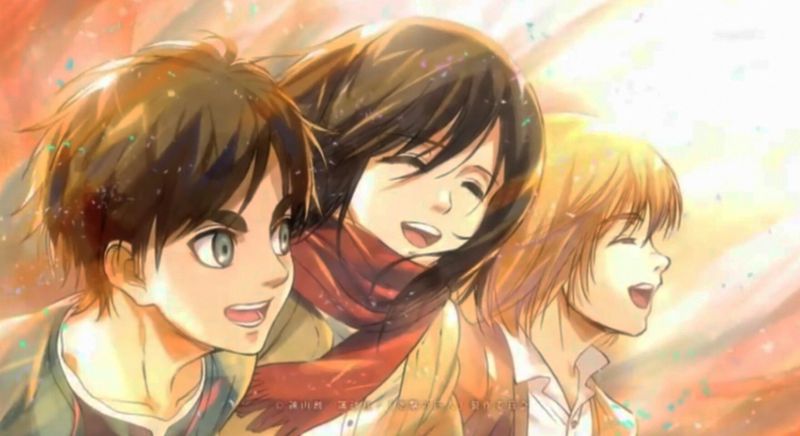 Part 2 of the final season of Attack on Titan is expected to release in January 2022 in Crunchyroll. Since Crunchyroll has made the past seasons of Attack on Titan available, it is a no brainer that they will have the last season too.
The final Attack on Titan season will release on January 2022 on Netflix. The only issue is that in some countries it may be released after the original release date so they need to use VPN and access Netflix of another region.
There has been no official confirmation yet as to whether Attack on Titan will release on Funimation or not but going by the previous seasons we can expect so. The USA is one of the major regions for the popularity of Attack on Titan so naturally, Funimation will want to provide that content to the fans.
Hulu is also in a similar boat to Funimation whereby there is no official confirmation on the release of Attack on Titan on this platform. But keep an eye out in the month of January as it is very likely that you can stream the last season of your favourite anime on Hulu.
How to Watch Attack on Titan Season 4 Part 2 for Free?
First of all, we should clear up that we are no may supporting any free platform. This is simply just a way for those fans who can't afford the subscriptions. So if you can watch anime from legal sites then always do so.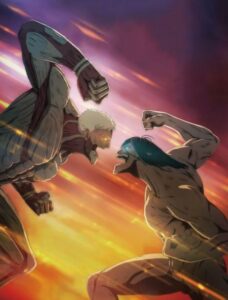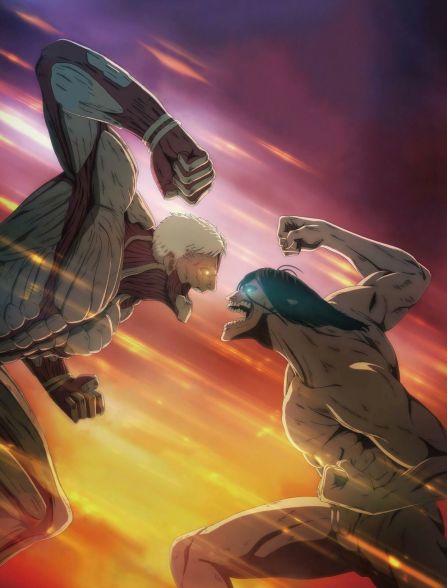 1. Watch Attack on Titan Season 4 Part 2 For Free on

Crunchyroll

–
There is always a slight possibility that Crunchyroll can provide Attack on Titan under the free section of their platform. In such a case fans can view the anime in the following ways-
Open the website of Crunchyroll
Sign In/Log In with your account
Check for the availability of Attack on Titan under the free section of Crunchyroll
2. Watch Attack on Titan Season 4 Part 2 For Free on

Private Websites

–
There are many private websites that also provide Attack on Titan to the fans. The only issue is that people have to deal with occasional ads that pop up here and there. They may choose to download the episodes if they want to avoid the ads.
Gogoanime
Kissanime
9anime
Animedao
3. Watch Chainsaw Man Season 4 Part 2 For Free on

Telegram

–
Telegram is another way for the fans to watch Attack on Titan for free. There are many Telegram channels/communities available that will upload the episodes as soon as the last season is released.
Open Telegram
Log In with your number
Search for Attack on Titan
Download the episodes
4. Watch Attack on Titan Season 4 Part 2 For Free on

Torrent

–
Torrent is a well-known source for many people to download anime. Attack on Titan is no exception in this regard as people can download the last season from torrent.
The episodes are usually uploaded on the torrent websites within a few hours of their release and they are available in both English and Japanese.
5. Watch Attack on Titan Season 4 Part 2 For Free on

VRV

–
VRV is only restricted to users in the USA. However, there is a chance that the last season of Attack on Titan may release under the free section of VRV. In that case, fans need to use VPN in order to access that content.
6. Watch Attack on Titan Season 4 Part 2 For Free on

Apps

–
There are many apps that are available on both android and iOS where fans can stream Attack on Titan directly. We will list them below for your convenience.
Aniyomi
AnimeLove
Anime TV
AnimeFox
AnimeHeaven
---
Must Read – Where can I Watch Attack on Titan Season 4 Part 2 Legally? (2022)
---
Attack on Titan Season 4 Part 2 Release Date and Plot-
Part 2 of the last season of Attack on Titan will release in January 2022. Thus it gives enough time for the fans who are left behind to catch up on the story by watching the previous episodes.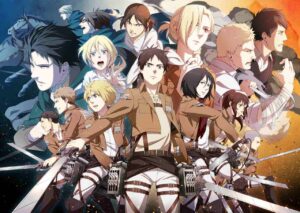 The plot of Attack on Titan is based on a dark fantasy story where humans lived within a set of walls to protect themselves from the titans. 
The protagonist of this story is Eren, who is hell-bent on exterminating the titan population from the world. After an unfortunate event, he becomes more determined in his goal and decides to join the Survey Corps.
---
Do small things with great love.
Follow us on Twitter for more post-updates.
Also Read: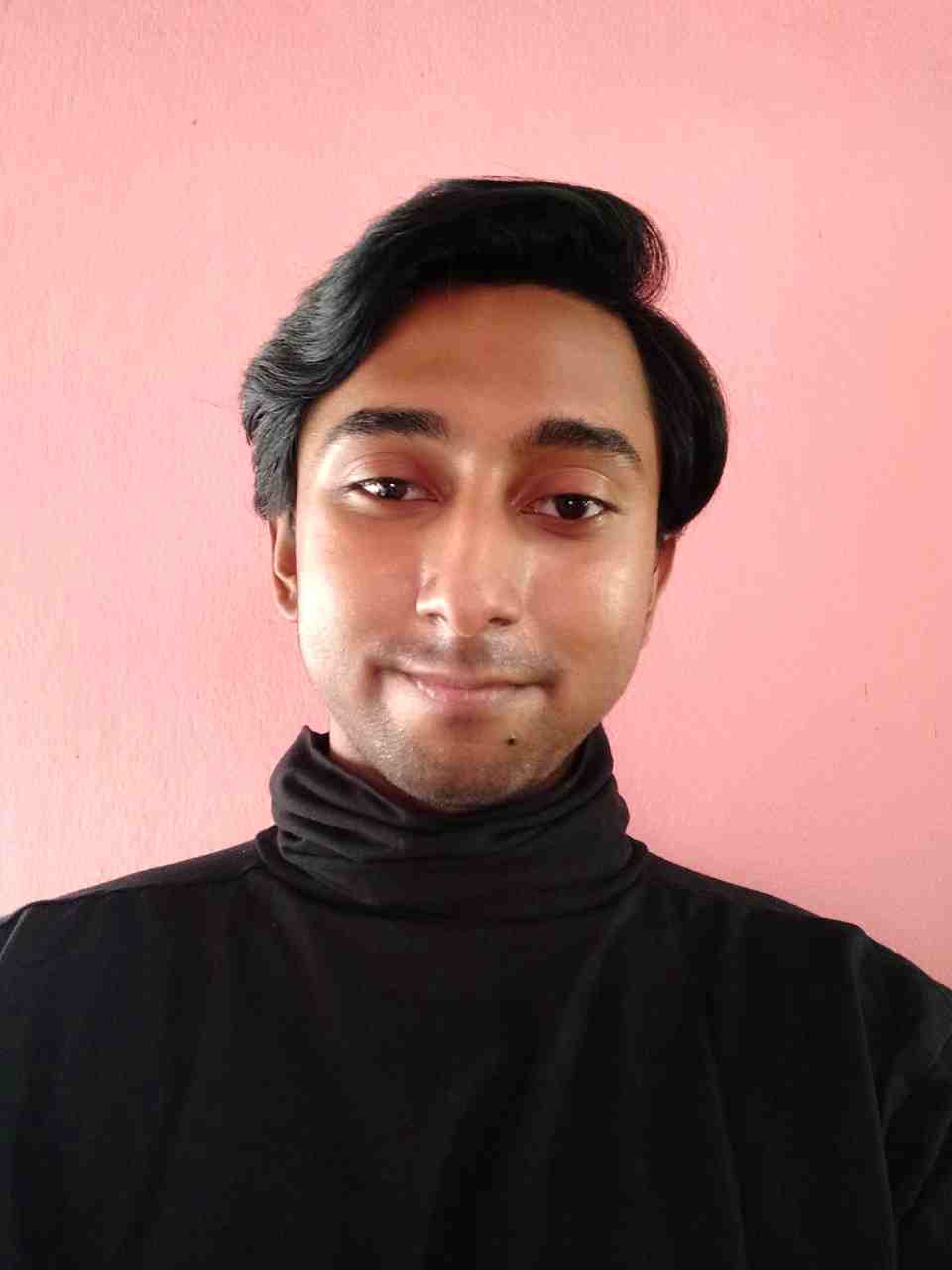 Life took a sudden turn for me when I finally decided to watch Kimi no nawa & Clannad. While both of them made me cry and introduced me to this vast world of anime. The Anime and Manga world is an escape for me from this complicated real world and serves as a relief. Being a content writer for OtakusNotes still feels like a dream and has been one of the best things to happen to me this year. It has been a productive distraction for me and I am loving every moment of it.