Oshi no Ko is one of the best new anime in 2023, whether in terms of getting a high viewership rate or good ratings on IMDb and My Anime List. Even though the series is filled with a bunch of cute and beautiful female characters, Aquamarine Hoshino in Oshi no Ko is the only male character who reached the same popularity level as them.
It is very hard for a male character to make his own place in fans' hearts in a female idol series. However, Aqua did a great job; he not only succeeded in making his own place in the series, but he became one of the best characters in the series.
In this post, you will get to know everything about Aquamarine Hoshino in Oshi no Ko, such as his look, tragic backstory, and skills. Here you will also learn how he achieved his huge fanbase and what makes him so popular. So let's get started!
Aquamarine Hoshino in Oshi no Ko: Wiki
Name

Aquamarine Hoshino

Gorou Amamiya (in previous life)

Age 

18

Hair Color

Blonde

Eye Color

Aqua Blue

Occupation 

Actor, Tv Personality and Model

Medical Doctor (in previous life)

Status

Alive 
Past 
Before being reincarnated as the son of Ai Hoshino, Aqua was a 30-year-old medical doctor named Gorou Amamiya. He is very serious and dedicated about his job as a doctor. He can also go to any extent to save his patients.
This is why he helps Ai Hoshino a lot during her pregnancy and supports her in all possible ways. Moreover, he also tries his best to cure the incurable disease of Sarina Tendouji, who later reincarnated as Ruby Hoshino.
Aside from his professional life, he is also a great fan of idols, especially Ai Hoshino. In his free time, he watched the stage performances and other projects of his favourite female idols, including Ai Hoshino.
One day, Ai Hoshino got attacked by her obsessive fan for having children. But Gorou comes between them and tries to save her, but eventually he himself is killed by the obsessive fan.
---
Role of Aquamarine Hoshino in Oshi no Ko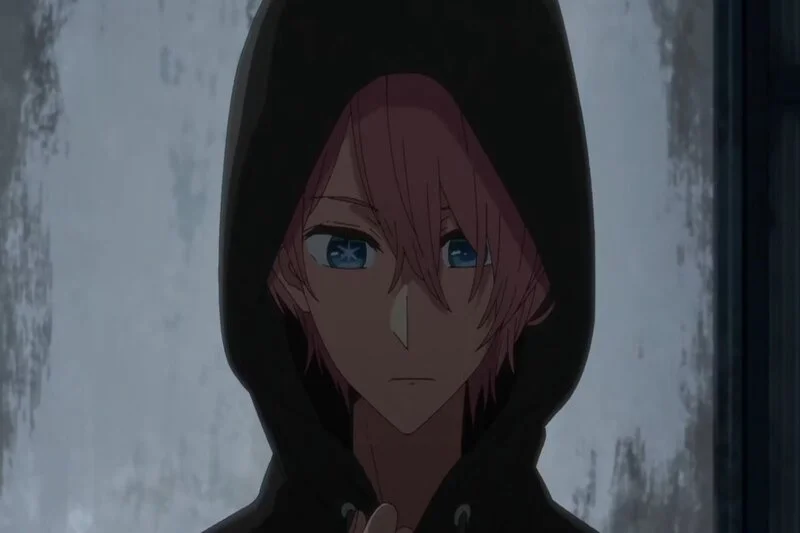 After being killed, Gorou Amamiya was reincarnated in the body of Aqua Hoshino, the son of Ai Hoshino. Aqua is an attractive, handsome guy with blonde hair and charming facial features.
He was already a fan of Ai Hoshino in his previous life and feels blessed to be her son. Moreover, he was also introduced to the entertainment industry at a very young age and took his first step towards becoming an actor.
However, his life suddenly takes a tragic turn when his new mother, Ai, is killed by the same person who killed him in his previous life. Even though he was just a child at the time, he still blamed himself for being too weak and not being able to save his mother.
Now, he became very frustrated with the situation and decided to go to the dark side of industry to find out why her mother was killed and by whom. Moreover, Aqua also used all of his acting skills and industry connections to find out the main culprit behind Ai's death.
Aside from finding the culprit, he simultaneously worked hard in his career as a successful actor and model.
---
Skill and Talent
Aqua is not entirely focused on his good looks and family connections to push his career in the entertainment industry. He is also incredibly good at other fields, including highly professional and impactful acting skills.
Aqua worked on two films (That Was The Start, 15 Year Lie), two theater dramas (Tokyo Blade, and one unknown title). He also worked on more than three TV series, including I'll Go With Sweet Today, The Beginning Of My Love With An Idol, and Dig Deep! One Chance.
Moreover, he also got plenty of praise and appreciation for his incredible acting performance on these projects. Aside from his incredible acting skills, he is also skilled at editing video, which he learned while working as an intern under Taishi.
You will be surprised to know that Auqa is so good at mimicking that he even fools his own twin sister, Ruby Hoshino.
---
Other Facts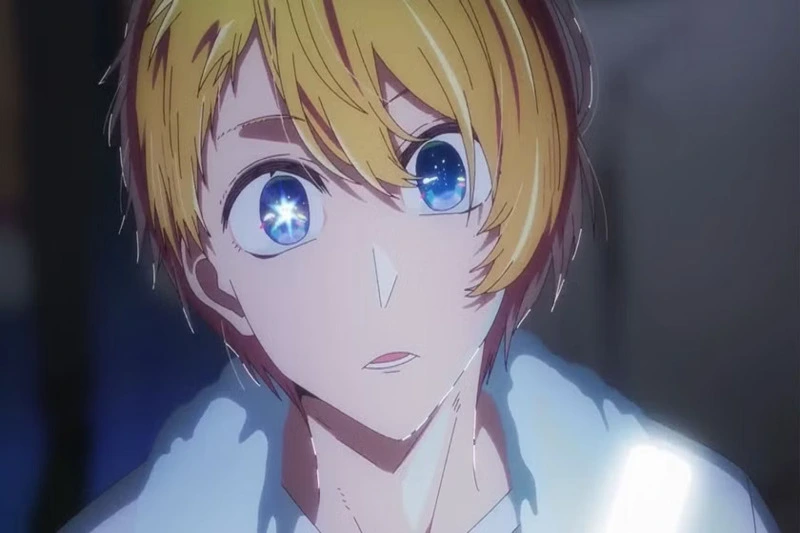 The meaning of his first name, "Aquamarine" is "Longtime Love for the Sea". While the meaning of his last name, "Hoshino" is "Wild Star."
Aqua is the only male lead character in the Oshi No Ko series. While all three other main characters of the series are female, such as Ruby Hosino, Kana Arima, and Akane Kurokawa.
Due to his past memories, he is not as good with modern technologies as children his age.
His taste for women is quite unique; he prefers to go on dates with older girls more than younger girls. He revealed his taste while talking with Kana Arima.
Due to spending maximum time with his twin sister, Ruby Hoshino, Aqua got the label of sis-con (the person who has a sister complex) by others. He is very close to his sister and is overly protective of her. That's why he does everything to help her reform the B. Komachi group.
Since his young age, he has loved to read complex books. As a result he increase his IQ level and became smarter compared to other children his age.
---
Conclusion
That's it for the post! We hope you find this informative post about Aquamarine Hoshino in Oshi no Ko useful and enjoy it. His attractive looks, impactful acting skills, and keen intelligence set him apart from the series' other characters.
Aqua is also one of the main reasons that glued the fans to the series and grabbed everyone's attention through his goal to uncover the mystery of Ai's death.
If you want to know about his mother, Ai Hoshino, and his twin sister, Ruby Hoshino, you can check out the post below.
---
Do small things with great love.
Follow us on Twitter for more post updates.
Also Read:
I am Sahil Khan and I was born in Dhanbad and raised in New Delhi, India. I am currently pursuing my graduation while also pursuing my passion for writing about anime. This is because I have been an otaku since I was 7 and writing about anime helps me overcome my stress while also honing my writing skills. Aside from writing, I am a filmmaker and an actor.