There are lots of new anime adaptations set to be released soon, such as 100 Girlfriends Who Really Love You, MF Ghost Anime, Undead Unlucky, Berserk of Gluttony, and so on. The Ragna Crimson anime is also one of the most anticipated upcoming anime adaptations that fans have been waiting for for more than six years.
After getting so much love from manga fans around the world for its incredible action sequences, captivating fantasy world, and powerful characters, Moreover, its trailers and visuals show how incredible this series is going to be.
As a result, fans are more desperate to know everything about the series. So let's get straight to its anime wiki and find out everything about the series.
Ragna Crimson: Wiki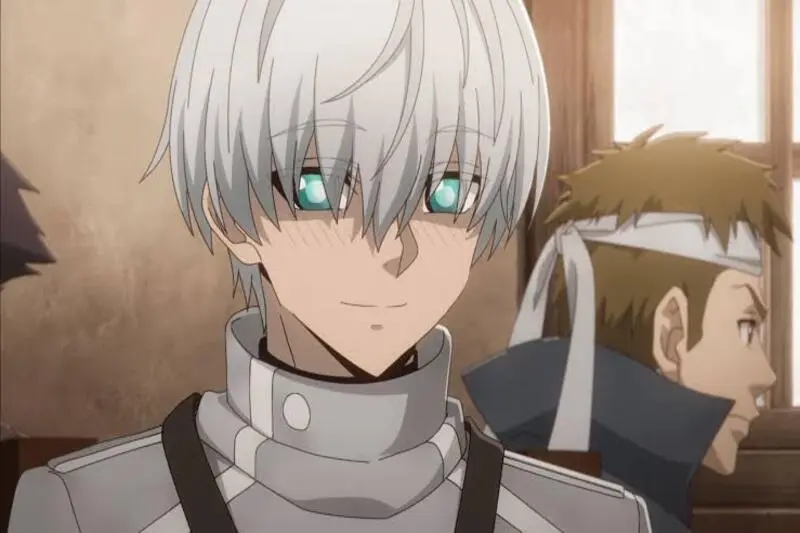 | | |
| --- | --- |
| Name  | Ragna Crimson |
| Writer | Daiki Kobayashi |
| First Serialization  | 2017 |
| Status  | Ongoing  |
| Genre | Action and Dark Fantasy  |
Beginning
The series is set in a fantasy world where dragons rule with their formidable powers and abilities. They had complete control over all places around the world, whether it be land, sky, or sea.
Moreover, it is very difficult for normal humans to go against them and defeat them. In order to defeat these dragons and guide them to their higher positions, humans need to break all of their limits. 
Result
Now, Ragna, a weak dragon hunter, has teamed up with Crimson, a mysterious dragon, to defeat the Dragon Monarchs. Even though Crimson himself is a dragon, he still helps Ragna overthrow Dragon Monarchs from the world. However, Crimson's true intent behind helping Ragna is still unknown. 
Difficulty
On the other hand, dragon monarchs had a wide range of powerful dragons who were blessed with supernatural and magical powers. Ragna is a weak dragon hunter, and it's very challenging for him to face these dragons. Now, it's very thrilling and exciting to explore Ragna's adventurous journey in this captivating fantasy world. 
Ragna Crimson: Release Date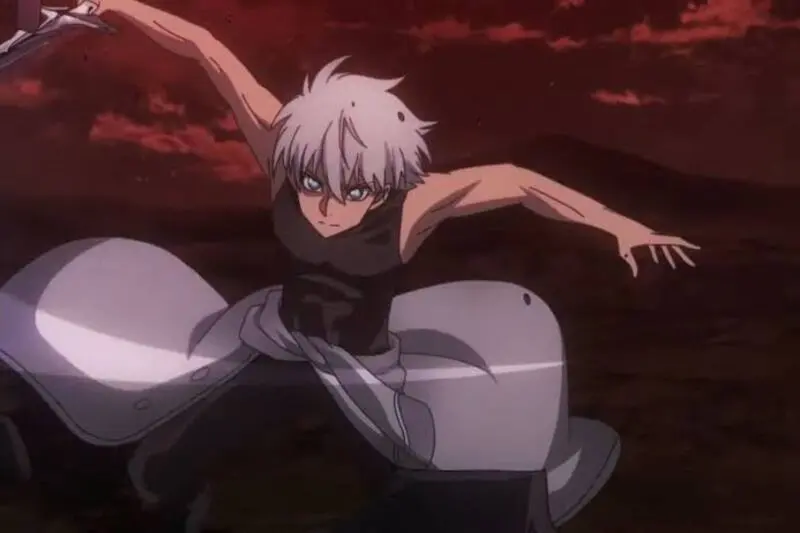 The officials first announced the anime adaptation of the Ragna Crimson manga on March 19, 2022. Later, they released several key visuals, character promo videos, and trailers for the series.
As per their latest official announcement, Ragna Crimson is set to premiere on October 1, 2023, on several broadcasting networks and streaming platforms. Moreover, this upcoming action anime will release a total of 24 episodes.
---
Ragna Crimson: Main Characters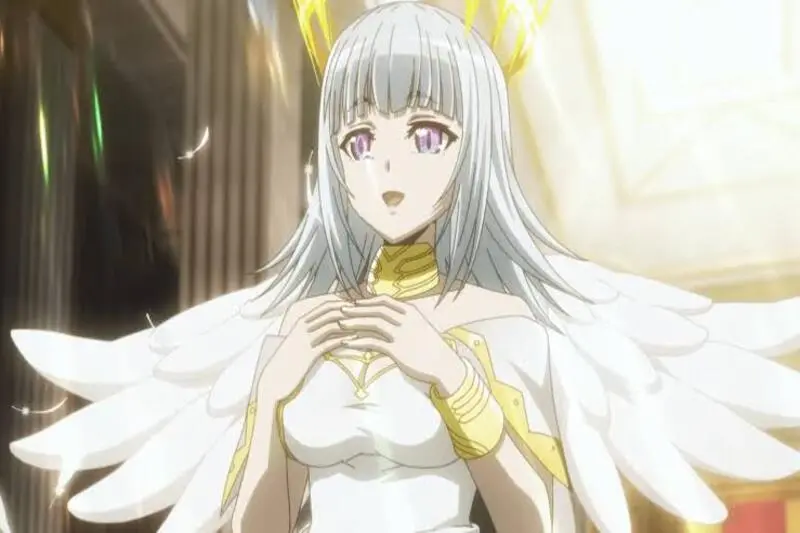 1. Ragna:
Ragna is the main character of the series and works as the Dragon Hunter. His attractive facial features and beautiful white hair give him a very attractive look. At first, he is very weak and always causes trouble for others, especially his senior buddy, Leonica.
However, he gradually developed exceptional fighting skills and unlocked countless power moves with the help of his future self.
2. Crimson:
Crimson is the dragon and plays the second lead role in the series. He teamed up with Ragna in his goal of slaying all dragons, including himself. In his human form, he had long pink hair and usually wore a black magician outfit.
Aside from his dragon abilities, he is also quite good at manipulating others in several psychological ways.
3. Leonica:
Leonica is the top-ranked dragon hunter in her city and the childhood friend of Ragna. She had short pink hair and a short body structure that gave her a cute look. Moreover, she has an outgoing personality and cares a lot for Ragna.
Despite being a young dragon hunter, she possesses excellent strength and superhuman reflexes.
4. Ultimatia
Ultimatia is another dragon in the Ragna Crimson anime series. In her human form, she looks extremely beautiful with her long white hair and red eyes. Her pair of pink wings and curvaceous figure make her one of the hottest characters in the series.
Aside from her dragon powers, she is also capable of using time magic, which allows her to alter time, but only to a limited extent.
5. Woltekamui
Woltekamui is the strongest dragon in the series in terms of physical strength. His tall, muscular body and arrogant look set him apart from other dragons in the series.
He doesn't care for anyone, not even his own dragon bloodline, except Ultimatia. Aside from his typical dragon powers, he has the ability to control and use electricity against opponents.
---
Where to Watch Ragna Crimson Anime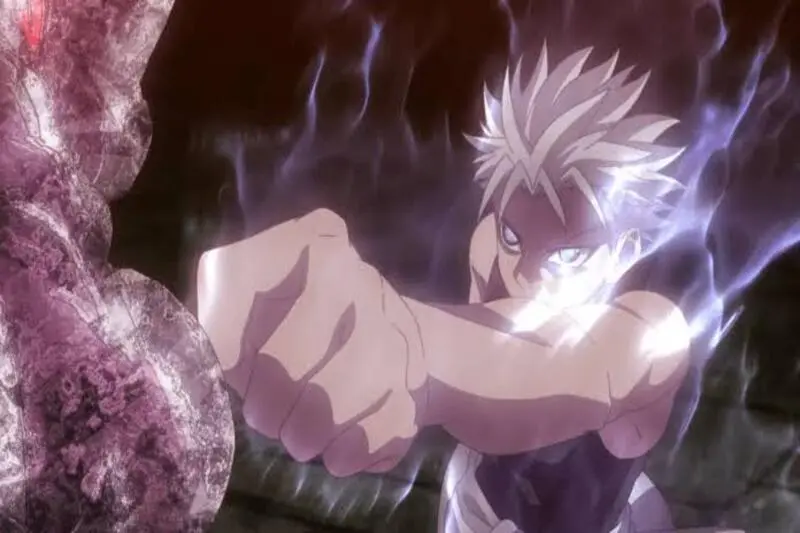 If you are living in Japan, then you can watch this upcoming action anime on your local television networks. Ragna Crimson will premiere on several popular Japanese television networks, including Tokyo MX, BS11, MBS, and so on.
On the other hand, it will also be released on a well-known streaming platform for their international fans. So if you are living outside Japan, then you can watch Ragna Crimson on Hi-Dive.
Conclusion
That's it for the post! We hope you found this Ragna Crimson anime wiki to be useful and learned everything about the series. If you are an action lover and looking for a new adventurous storyline, then you should watch this upcoming series. Just by watching its thrilling trailers, you can't resist exploring its incredible action sequences and captivating world-building. 
---
Do small things with great love.
Follow us on Twitter for more post updates.
Also Read:
I am Sahil Khan and I was born in Dhanbad and raised in New Delhi, India. I am currently pursuing my graduation while also pursuing my passion for writing about anime. This is because I have been an otaku since I was 7 and writing about anime helps me overcome my stress while also honing my writing skills. Aside from writing, I am a filmmaker and an actor.