Last updated on January 4th, 2023 at 12:46 am
Recently anime has become much more popular than it used to be in the past. Hence, there has been a steady surge in demand for anime over the years. For this reason, we are presenting a list of Top 15 Best Anime on Netflix UK 2022 Ranked. 
We often turn to Netflix to search for any of our favourite shows as it is one of the best anime streaming platforms in recent times. But not every anime is available on every country's Netflix.  And that's why, for the UK anime fans, we have made a list of Top 15 Best Anime on Netflix UK 2022 Ranked.  
Top 15 Best Anime on Netflix UK-
15) Devilman Crybaby Netflix UK (7.79) –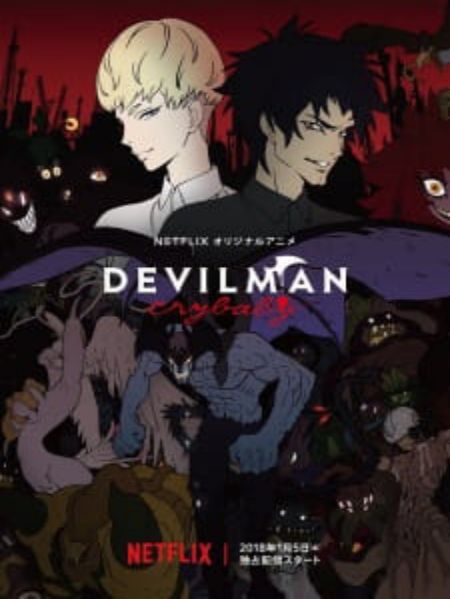 This is a Netflix original series that is readily available on Netflix UK. Gore lovers would love this anime for its unapologetic depiction of cruelty and brutality. 
In a world where devils exist, the weak Akira agrees to help his friend Ryou to find demons. And, while visiting a sabbath where everybody was engaging in immoral activities, he encounters devils. He gets possessed by the devil, Amon. But instead of losing himself to him, he becomes a Devilman.
---
Related- Top 10 Strongest Devilman Crybaby Netflix Characters Ranked
---
14) Beastars Netflix UK (7.92) –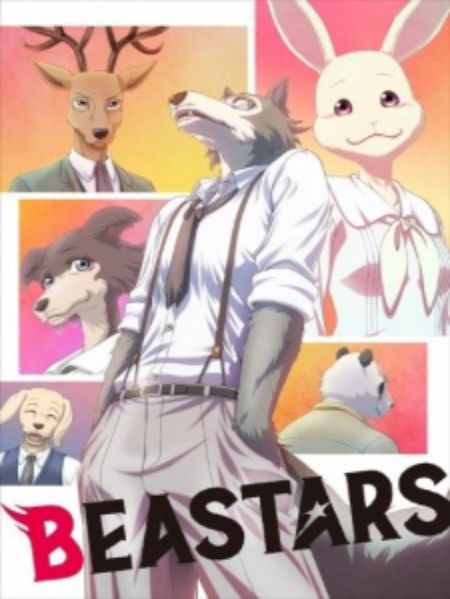 Beastars, a Netflix-licensed anime, can be found on Netflix UK. Here we see a world of beasts, where every animal tries to live together in harmony. Legoshi, a grey wolf, has always been demure and introverted. Even though he is a carnivore, he tries his best to blend in with others and not cause any trouble. 
One day, when he meets Haru, a rabbit, he falls in love with her. Problems arise when his feelings for her start challenging his instincts to devour her.  
---
13) Erased Netflix UK (8.33) –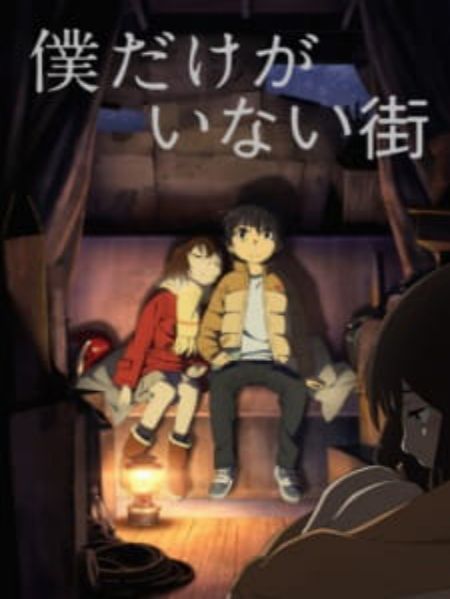 Erased is a psychological mystery anime that is available on Netflix UK. It tells the story of Satoru Fujinuma, who somehow acquires the power to travel back in time.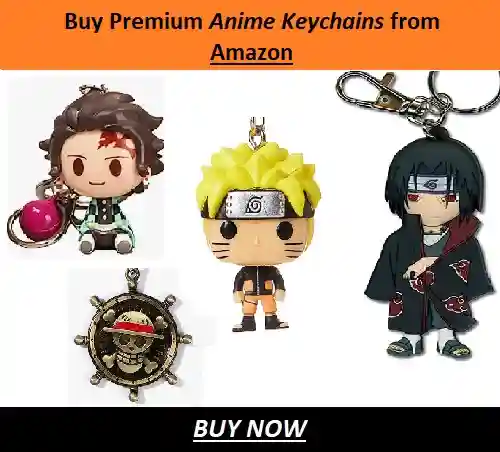 He uses this unusual power just before an accident and saves many. But when he gets accused of murdering someone he didn't eliminate, he was again sent in the past. This time he got sent 18 years back, just before when a girl in his school had mysteriously died in the past. 
---
Must Read – Top 5+ Gory Anime on Netflix
---
12) The Disastrous Life of Saiki K. Netflix UK (8.43) –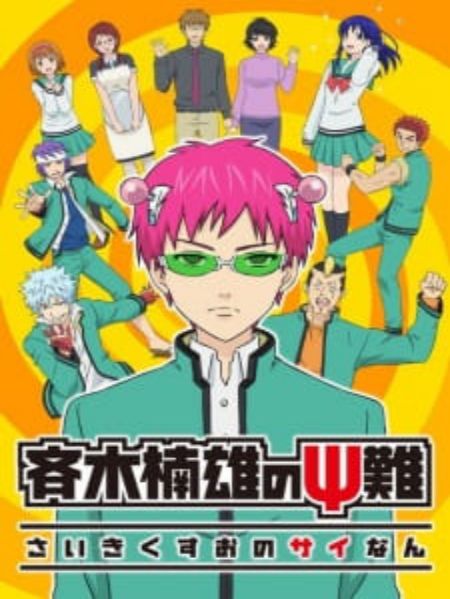 Saiki might be one of the most overpowered characters in anime history. He can very well destroy the entire Earth with his psychic powers. But Saiki doesn't want to showcase or use his powers; he just wants to live his life peacefully. 
Hilariously, he tries to dodge all the attempts of his friends and peers at bothering him. But he is never successful, as he always gets dragged in troublesome yet amusing situations, which he overcomes with his powers. 
---
11) Haikyuu!! Netflix UK (8.46) –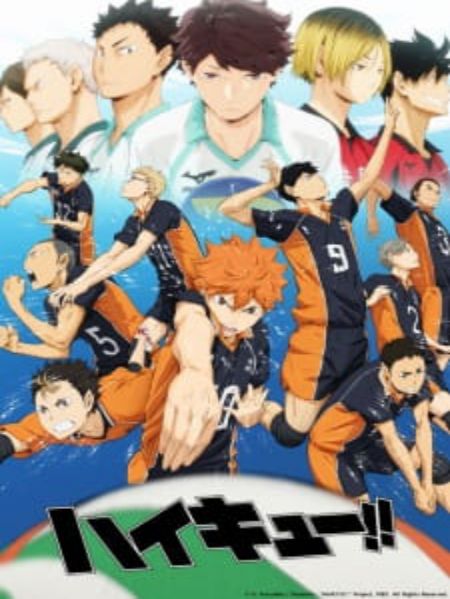 Haikyuu is such an anime that will definitely make you a volleyball fan, even if you have no idea about it. The intense plays, encouraging music, and burning passion of the players makes any viewer hooked to the plot from the first episode. 
Hinata Shoyo is shorter than average boys, but he wants to play volleyball at any cost. The only saving grace about him is that he can jump pretty high. When he enters his new high school, he understands that there are going to be many challenges in his way. But what he can't do is give up. 
---
10) Samurai Champloo Netflix UK (8.50) –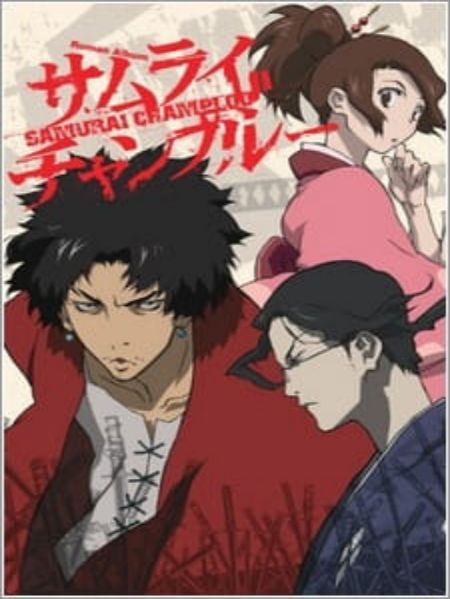 Samurai Champloo is another good anime that one can find on Netflix UK. The story centres around Edo-Japan and three unusual people coming together.
Kasumi, a waitress along with Mugen and Jin, two samurai having different fighting styles, starts an unlikely journey. After an incident, she appoints them as her bodyguards to find another samurai who smells like sunflowers. 
---
9) One Punch Man Netflix UK (8.52) –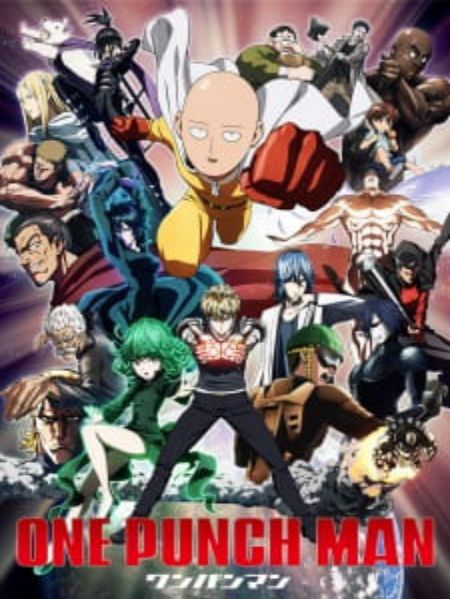 Another overpowered character in the anime scene is Saitama. As we can already tell from his hero name, he can crush enemies with just a single punch. But Saitama hates that he can do that. His powers made his life boring to the point of him being happy seeing formidable opponents. 
But that happiness does not last long as he defeats them with a punch anyway. This comedy anime narrates the story of a bald hero who is too strong for his own liking.
---
8) Attack on Titan Netflix UK (8.52) –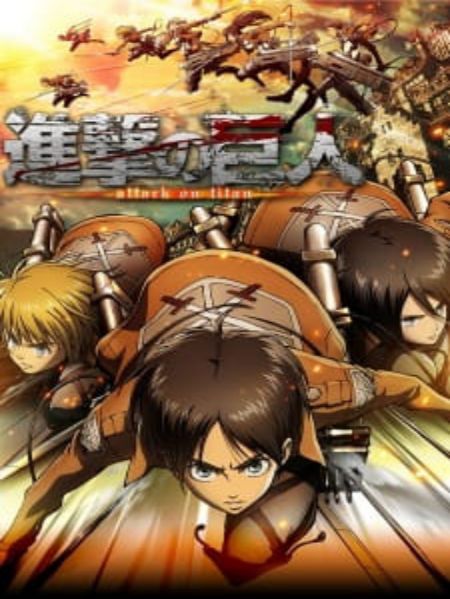 One of the most popular animes in the world right now is Attack on Titan. The story centres around people living in walled cities. 
In the very first episode, we are told that giant human-eating Titans roam outside the walls. Eren, the protagonist, lives in these cities with his family and wants to join the Survey Corps and see what lies beyond the walls. 
His life gets upside down when a humongous Titan out of nowhere destroys one of the walls and lets other Titans into the city. On that day, he loses everything, even his family. 
---
7) The Promised Neverland Netflix UK (8.57) –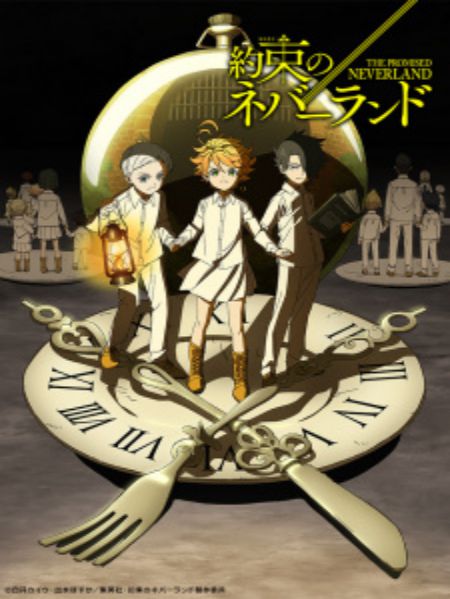 One of the most famous anime on Netflix UK is definitely The Promised Neverland. It centres around an orphanage called the Grace Field House.
They treat their children not only lovingly but also send them to loving homes. But suddenly, two children Emma and Norman, witness a dark secret that completely turns their beliefs about their warm home upside down.
---
6) Demon Slayer Netflix UK (8.57) –   
Fans now can also enjoy the popular anime Demon Slayer on Netflix UK. Just like its name, it is about demons who feed on humans and their slayers.
Kamado Tanjirou is a hard-working young boy who supports his mother and siblings after his father's death. But one day, he returns home to find his family in a pool of their own blood. 
He also finds his sister has turned into a demon, and thus he begins his quest to find a cure for her.
---
Must Read - Top 10 Fighting Anime Like Baki on Netflix Ranked
---
5) Death Note Netflix UK (8.63) –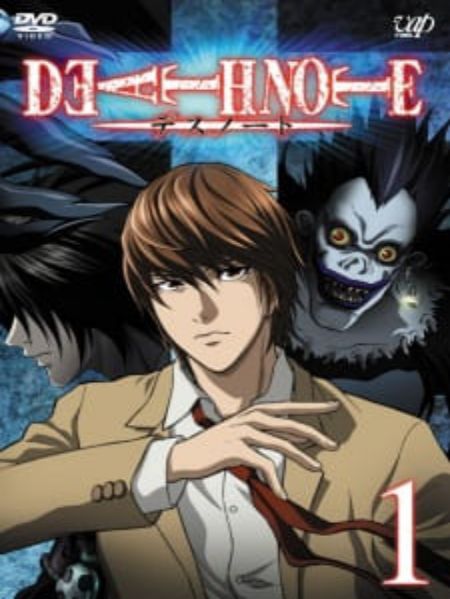 Yagami Light is an exceptionally genius high school boy whose mundane life bores him. One day, he suddenly sees a diary fall from the sky called Death Note. It can assassinate any human if their name is written on it. 
With this power, he goes on a rampage to punish those whom he considers guilty by playing the role of God. He uses the alias Kira and sets out to create a new world free of antagonists.  
But things are not that easy for him as an equally intelligent detective, L is eager to capture Kira. Thus begins a cat and mouse chase between these two, with Light desperately searching for L's actual name and L trying to find Kira's identity. 
---
4) Spirited Away Netflix UK (8.79) –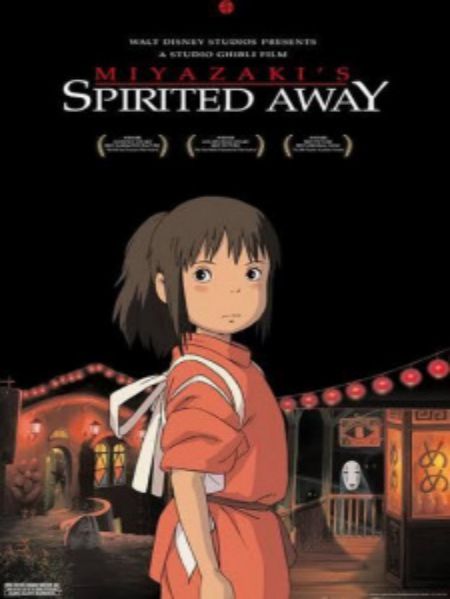 Spirited Away, one of the best movies ever created, is available on Netflix UK, and we can't be happier. Chihiro was not at all happy moving to a new place with her parents. And that is when she and her family discover an abandoned amusement park. 
But her life changes when she finds herself and her family being spirited away to a fantastical spirit world. 
There she meets Haku, who helps her work amongst the spirits and survive in this world. This anime tells about her adventure in this magical realm and her quest to find a way back home. 
---
3) Your Name Netflix UK (8.89) –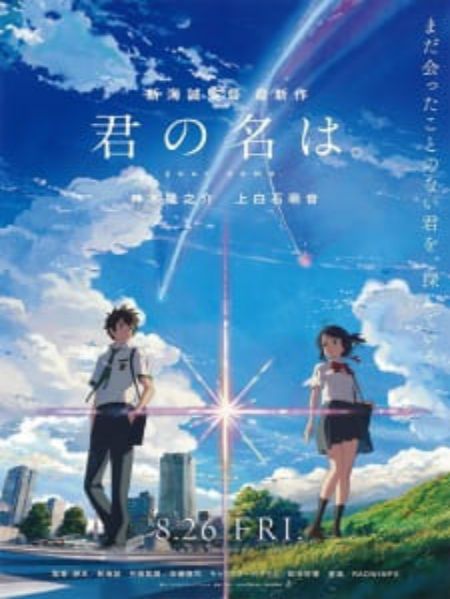 One of the best animes on Netflix UK is Your Name by the famous director Makoto Shinkai. A visually stunning movie, Your Name showcases animation at its finest. 
It talks about Mitsuha a girl, who lives on the outskirts, and Tachibana, a boy hailing from the city. Somehow they end up swapping their souls even though they do not know each other. And that is how they get entangled with each other and try to find answers to this strange phenomenon. 
---
2) Steins; Gate Netflix UK (9.09) –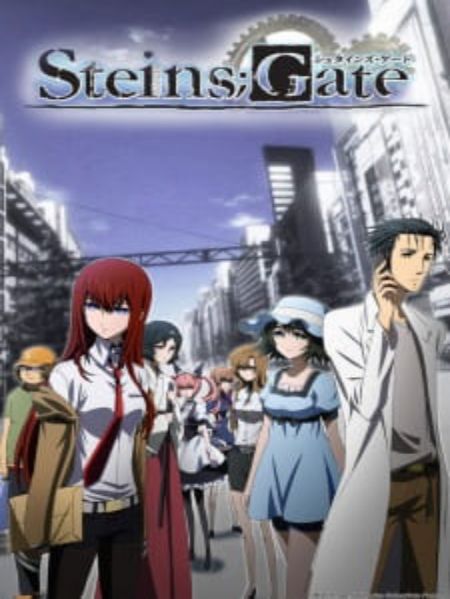 A Scifi masterpiece, Steins; Gate is an anime that challenges our notion of time. Rintarou Okabe is a scientist who is yet to taste his first scientific breakthrough. 
Along with his childhood friend, Itaru, and a hacker called Daru, he tries his luck in inventing something new in his dingy office. The only thing that is of some value in his lab is an old microwave that can turn bananas into a green blob.  
But one day, he finds out, the microwave can actually send information to the past. This discovery completely changes his life.
---
1) Fullmetal Alchemist: Brotherhood Netflix UK (9.16) –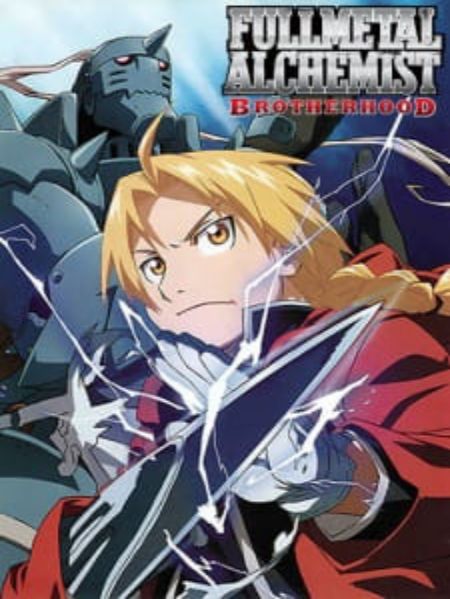 One of the best anime available on Netflix UK is Fullmetal Alchemist: Brotherhood. It is also the highest-rated anime in MyAnimeList, and rightly so, as it has an exceptional plot with well-constructed characters.
Brothers Edward and Alphonse tried to bring back their dead mother via Alchemy. They ignored the basic principles of Alchemy which can be very dangerous if not followed correctly. 
Their experiment claimed not only the left leg and right arm of Edward but also the entire body of Alphonse. Both had to use prosthetic body parts after that tragic incident. 
From then on, it becomes their life goal to get back what they lost with the help of the legendary Philosopher's Stone.
---
Must Read- Top 15 Best Ecchi Anime on Crunchyroll, Netflix & Funimation
---
These are our picks for the Top 15 Best Anime on Netflix UK. We have ranked these shows according to their MyAnimeList ratings.
Even though there are tons of animes on Netflix UK that one can watch, these are some of the finest. We hope we were able to give great recommendations that will fatten our reader's watchlist. Stay tuned for more news or updates on your favourite anime or manga/manhwa/webtoon.
---
Do small things with great love.
Follow us on Twitter for more post updates.
Also Read-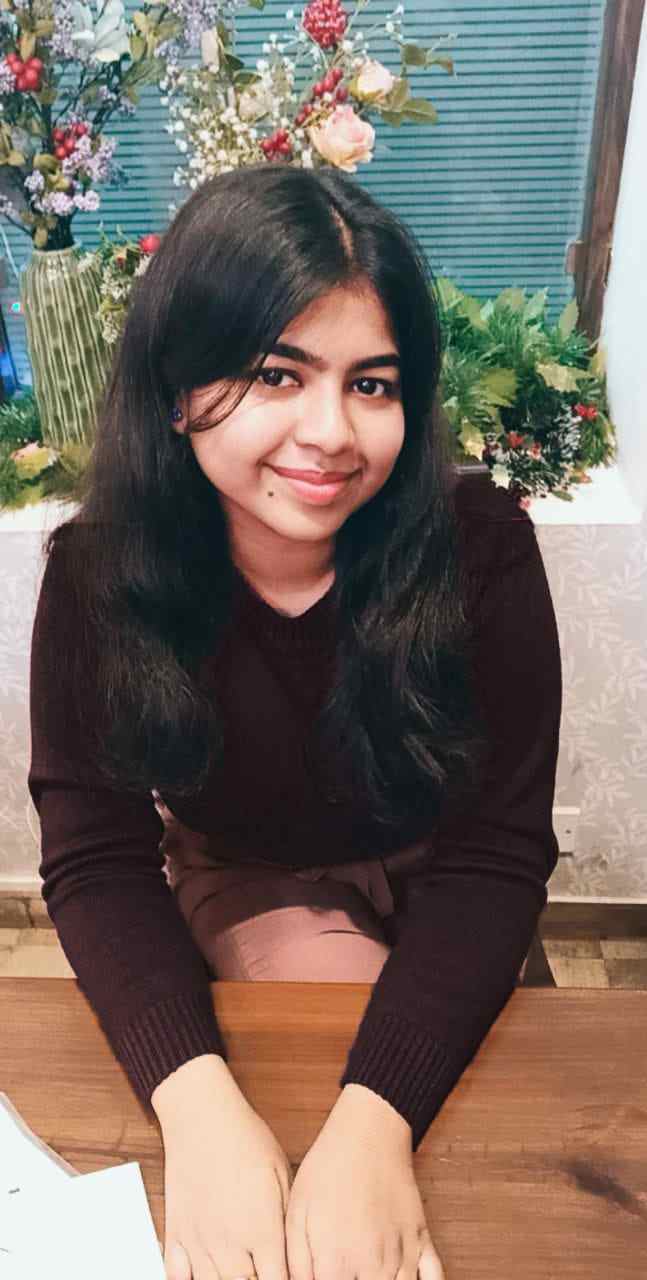 When I'm not writing for Otaku'sNotes, I can be found reading manga, watching anime, and shipping anime couples like there's no tomorrow. I also occasionally venture out whenever I need a reality check, but then soon, I find myself creeping back into my cozy abode. Nonetheless, I'm happy that I can write about my favorite topics and share my articles with enthusiastic readers.