Last updated on February 19th, 2022 at 10:19 pm
Tsugumomo anime comes to ones' mind when thinking about a protagonist maturing through the story. A sidekick helps in character development and overall has a simple art style. But also becomes detailed in art when the situation arises. Moreover, this series has school life, supernatural, and is action-packed. Besides, the ecchi genre combined with comedy makes it all the more fun.
The Tsugumomo series was aired in the year 2017 and still now is one of the fans' favorite. So, there is always the lingering question that is there any series similar to the above-mentioned anime. Without wasting any time, we will discuss the Top 10 Best Animes Like Tsugumomo. Let's see which series made it to the list!
Top 10 Best Anime Like Tsugumomo –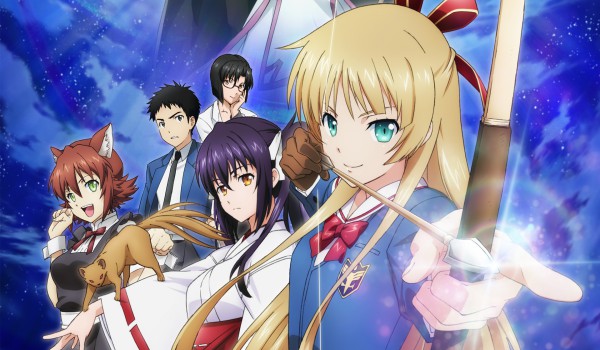 Rating – 6.02
Plot – Sometimes bad luck comes from all sides and even from ones' parents! Meet Shinichirou Asano, a high school student, whose parents abandoned him for their own reasons. And now he is left to fend off alone after getting fired from his previous part-time job. If that's not at all, Sakuya Shimazu saves him from demons, an exorcist, who offers him a housekeeper job. 
Number of Episodes – 10
Where to Watch – Crunchyroll
---
9. Bludgeoning Angel Dokuro-chan-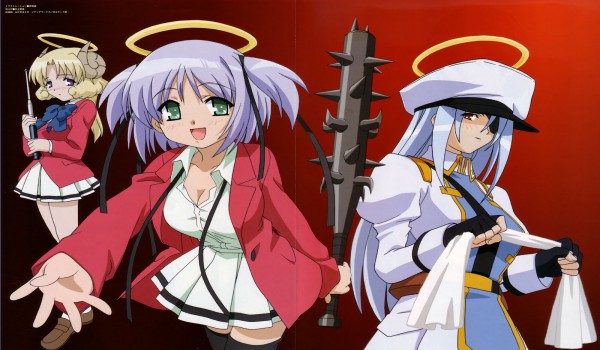 Rating – 6.58
Plot – The story revolves around Sakura Kusakabe and two angels who are sent out to destroy him. But what is his misdeed? Sakura will create a devasting weapon in the future which will prevent women from developing past age 12. Now the angels not only act as nuisances in his everyday life but also crushes him. Only to revive him the next minute to begin the same routine again!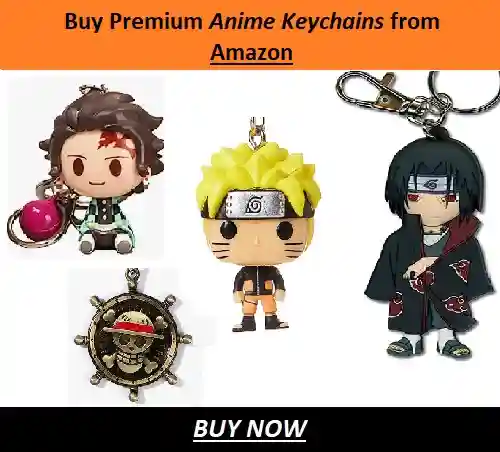 Number of Episodes – 4 (OVA)
Where to Watch – Crunchyroll
---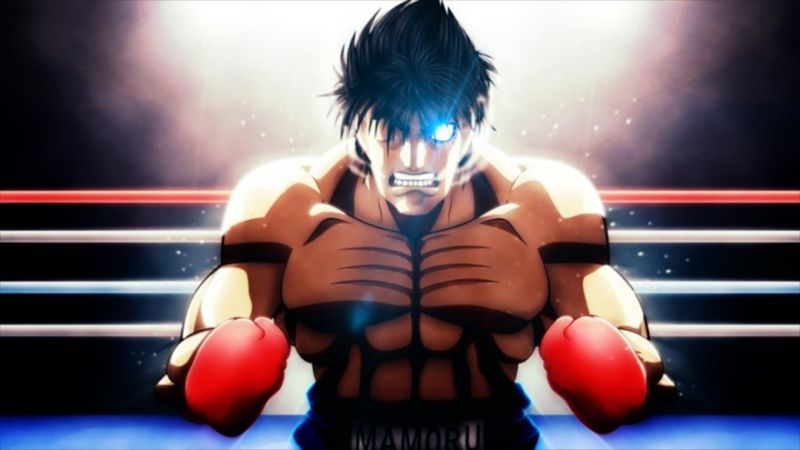 Must Read: (2021) Top 15 Best Boxing Anime of all Time
---
8. The Testament of Sister New Devil-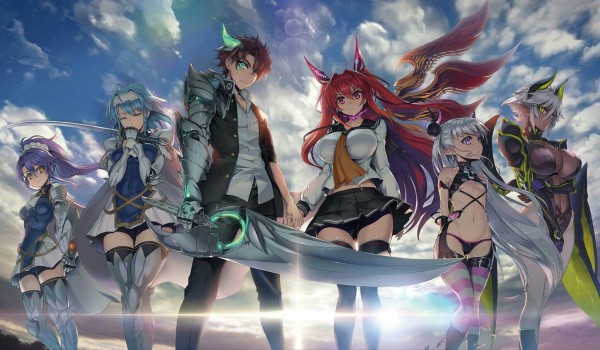 Rating – 6.78
Plot – Basara Toujou's normal life comes to an end when his father brings home two sisters without prior notice. And that's not all, one of the sisters is a former demon lord's daughter while the other is her servant. In the middle of his family's chaos, he had to reveal he is a former member of guild Heroes. Follow Toujou's strange yet adventurous life as he tries to protect his family from his guild.
Number of Episodes – 12
Where to Watch – Crunchyroll/Funimation
---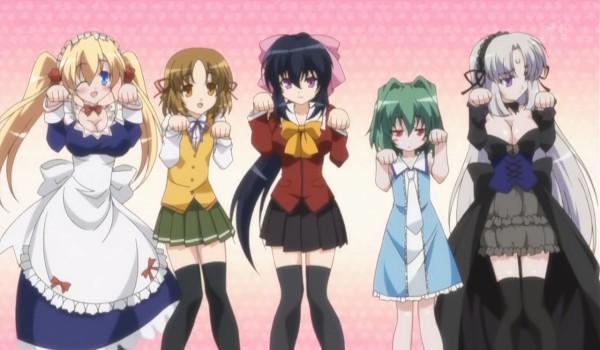 Rating – 6.91
Plot – Ever since Yuuto Amakawa turned 16 years old demonic creatures started attacking him. And his savior was Himari, a mysterious cat woman. It's ironic when he is allergic to cats. After this incident, he founds he is from a family of demonic slayers. From then on, his life not only got interrupted by demons but also mysterious girls.
Number of Episodes – 12
Where to Watch – Crunchyroll/Funimation
---
6. Yuragi-sou no Yuuna-san-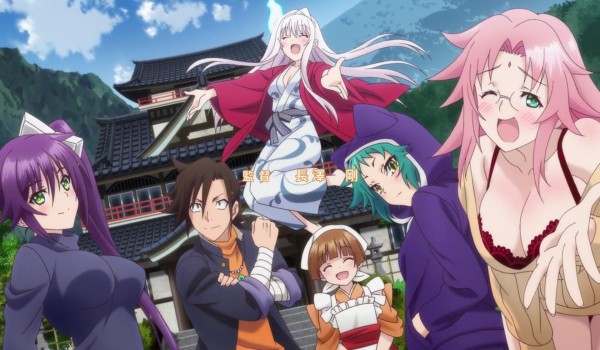 Rating – 7.04
Plot – Fuyuzora Kogarashi is not only broke but also a homeless psychic. To save money he ends up boarding in Yuragi-sou, a boarding house famous for being haunted. Eventually, he finds out the house is haunted by a beautiful silver-haired woman and soon discovers he is not the only one to see her. The rest of the residents can not only see her but also has their own supernatural powers.
Number of Episodes – 12
Where to Watch – Crunchyroll
---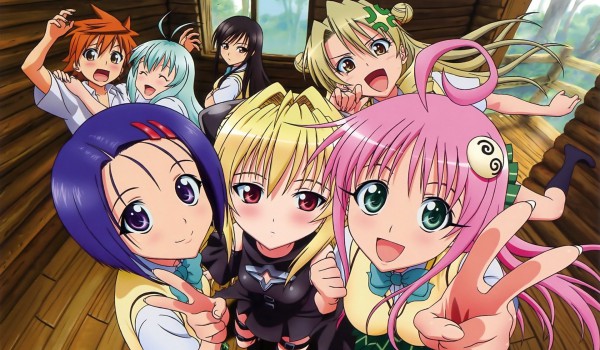 Rating – 7.05
Plot – The series is based on the manga of the same name. The story follows Rito Yuuki, a 16-year-old high schooler, who has a crush on his classmate. One night as if fate playing a joke on him a girl lands on him while he was bathing. And to make matters even worse, she is the runaway alien princess. And she is more than willing to marry him to escape the political marriages.
Number of Episodes – 26
Where to Watch – Crunchyroll/Hulu
---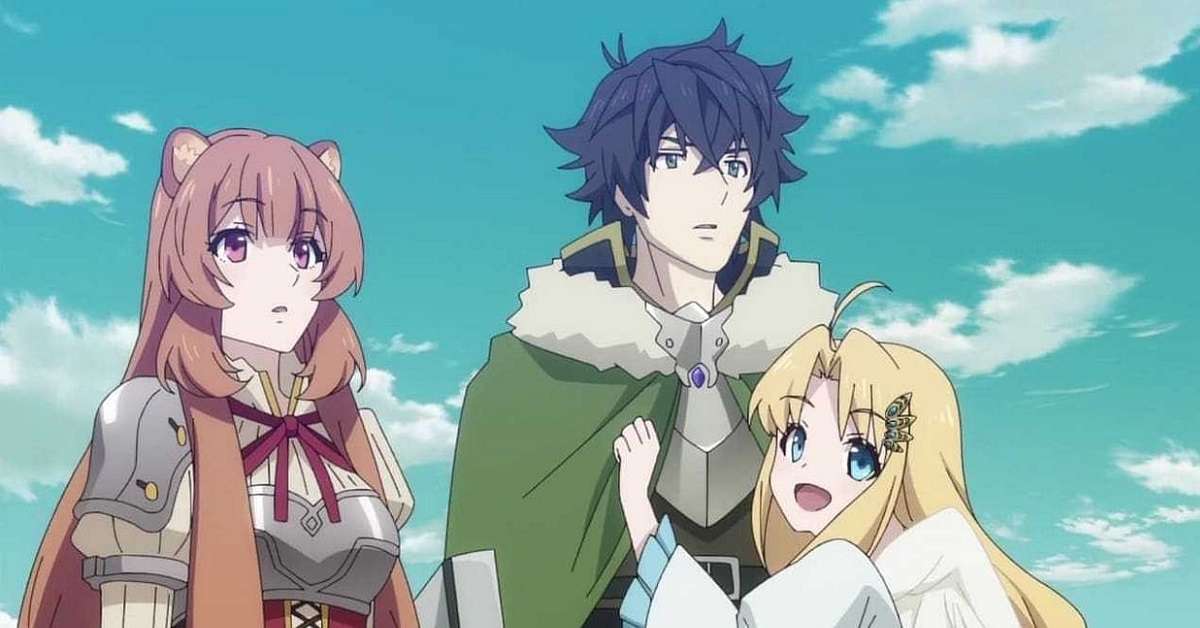 Must Read: (2021) Top 10 Best 18+ Anime like Redo of Healer Ranked
---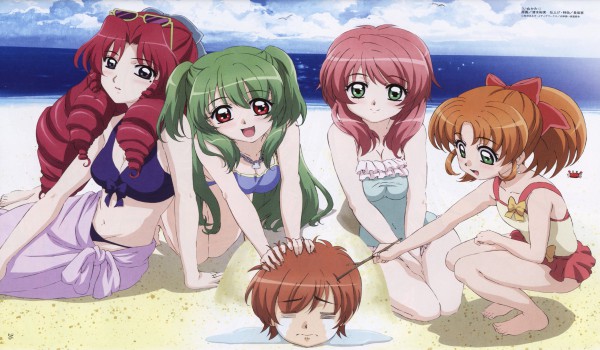 Rating – 7.27
Plot – As the saying goes opposites attract comes true for Kawahira Keita, a descent from the family of Inukami tamers. But due to his inability, the family has forsaken him. And soon it changes when a beautiful Inukami named Youko comes to him and forms a contract with him. Moreover, she is someone who destroys things on sight and overly jealous while Keita loves money and girls.
Number of Episodes – 26
Where to Watch – Crunchyroll
---
3. Heaven's Lost Property-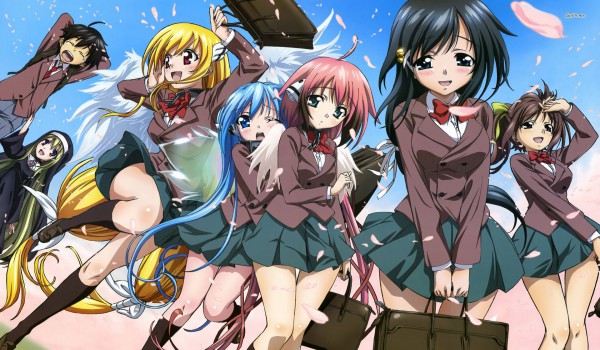 Rating – 7.34
Plot – Tomoki Sakurai is not ones' normal boy as he wakes up crying every day. What is the reason for him crying? He dreams of an angel every night and later discovers his dream is connected to the sky anomaly called New World. And his peaceful life comes to an end when an angel suddenly drops from the sky. She is not the only angel to drop from this New World.
Number of Episodes – 13
Where to Watch – Crunchyroll/Funimation
---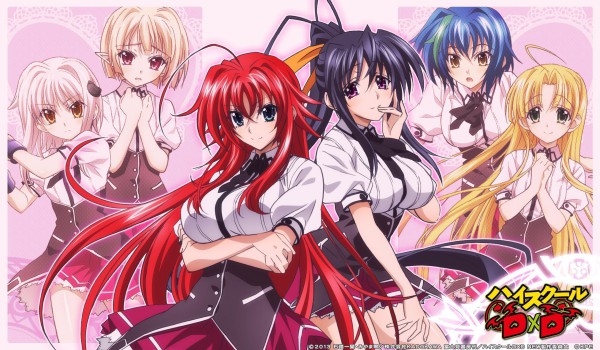 Rating – 7.38
Plot – As being one of the popular anime shows the series deserves to be on the Top 2. The story centers around Issei Hyoudou who is nothing but a pervert and dreams of having his own harem one day. To fulfill his dream he asks out a girl on a date but who knew the girl will turn out to be a fallen angel? Not only he gets overpowered by her but also gets resurrected by Rias Gremory, a powerful devil, as her servant.
Number of Episodes – 12
Where to Watch – Crunchyroll/Funimation
---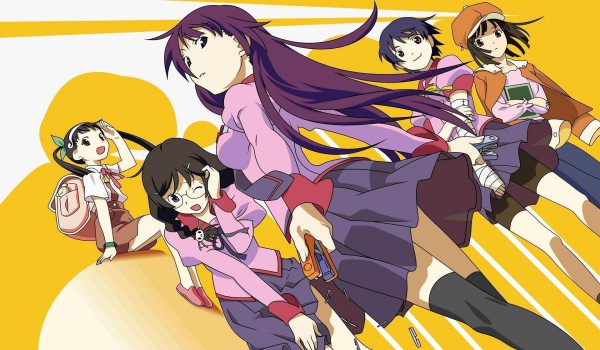 Rating – 8.35
Plot – Bakemonogatari is the first in the series and the story begins with a vampire attacking Koyomi Araragi. But fortunately he gets saved by a mysterious man and from then on he turned back to human. But retaining some of the superhuman abilities. Now with the help of his friends he tries to lead a normal life while helping people suffering from supernatural maladies. But will he able to lead a normal life?
Number of Episodes – 15
Where to Watch – Crunchyroll
---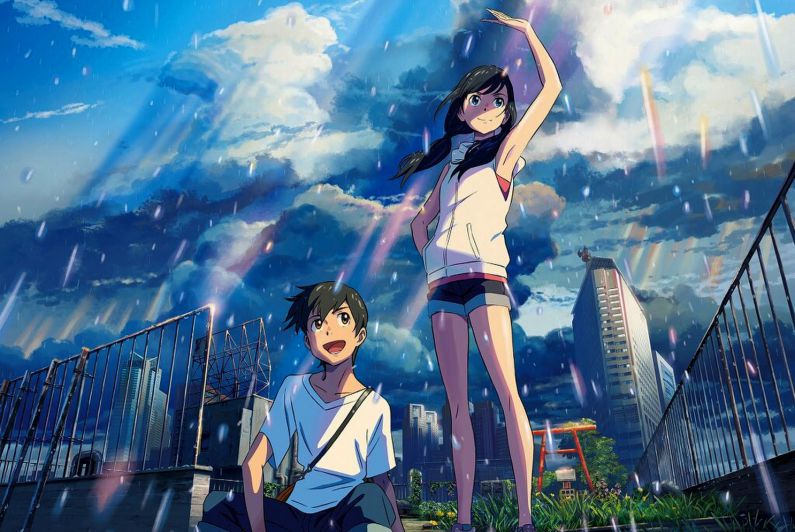 Must Read- (2021) Top 15 Best Love Anime to Watch With Your Girlfriend/ Boyfriend
---
We will conclude the Top 10 Best Anime Like Tsugumomo here. There are few other similar anime to Tsugumomo which one can give a try. The list was made according to our research and was ranked according to their rating on myanimelist. We will be back with more recommendations regarding anime and mangas. Till then stay tuned and stay safe.
---
Follow us on Twitter for more post updates.
Also Read-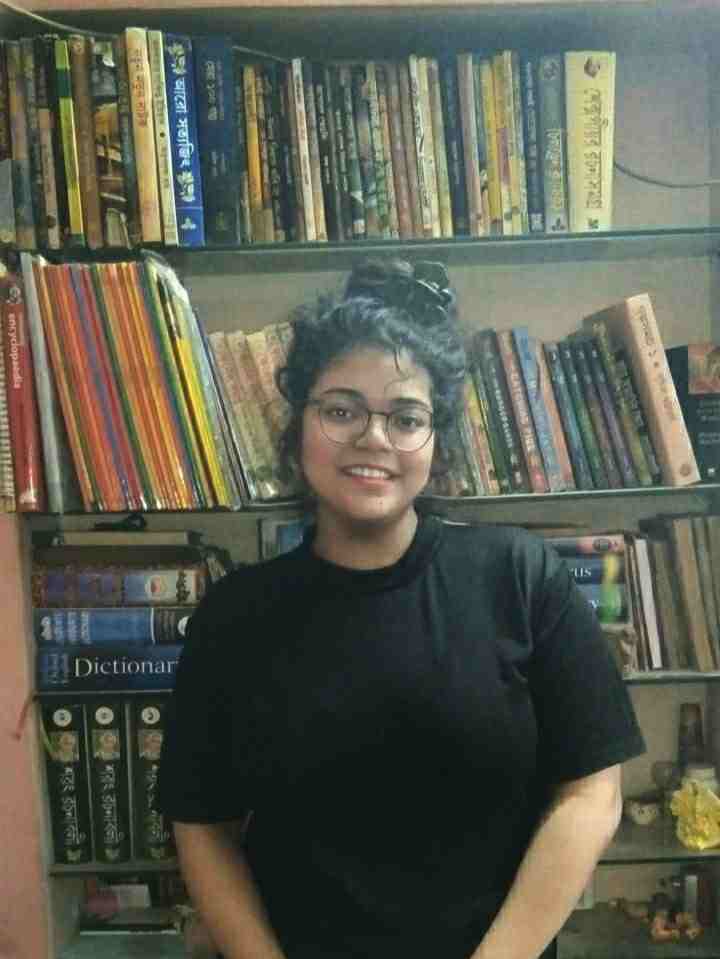 Namrata is a nature lover and frequently spends their time making elaborate plans of settling near the banks of Manasarovar lake with their best friend. If not, then they can be found reading mangas, books, comics, or science journals. Quite interested in science and will start talking about its endless theories if given the opportunity.