Last updated on January 27th, 2022 at 10:57 pm
There has not been much representation of Asian Characters in the western animation industry but, that is slowly changing. Recently, we are seeing more and more good Asian characters coming out of cartoons that are soon becoming a fan favorite. So to showcase those characters, we present our article on the Top 10 Most Popular Asian Cartoon Characters with Worldwide Popularity.
These shows were able to portray the characters efficiently without following the stereotypical Asian themes. The uniqueness and originality of these characters made them famous worldwide and, hence they obviously deserve their own fanbase.
So without further ado, go ahead and read our article on the Top 10 Most Popular Asian Cartoon Characters with Worldwide Popularity.
Top 10 Most Popular Asian Cartoon Characters with Worldwide Popularity –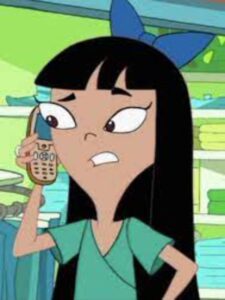 Stacy is from the popular cartoon Phineas and Ferb and is the best friend of Candace Flynn. She is normally seen advising Candace, mostly on her love life.
When she was about 5, she met Candace and she has since supported Candace whenever she stressed over her brothers or matters with Jeremy. She is a very calm and chilled person, which is the complete opposite of Candace, who becomes easily distressed.
Also, she is quite supportive of Phineas and Ferb's inventions and once even told Candace to use their Mix-n-Mingle machine.
---
Must Read –  MHA: Bakugo vs Todoroki: Who wins | Based on Current Power Level
---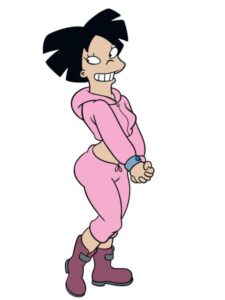 Amy is a character from Futurama and the wife of Kif Kroker. She is also a member of the Planet Express delivery service. She actually belongs to a very influential family as they own the entire western hemisphere of Mars.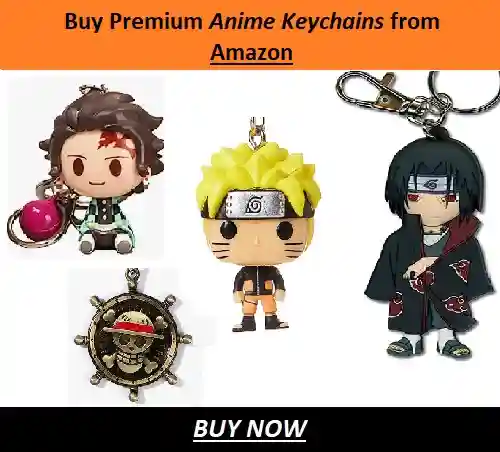 Her family, though is very nosy and shallow as they constantly pressure her to marry someone and undermine her by commenting she is fat. Despite that, she grew up to be a lively, ditsy, and kind girl who can be fooled quite easily.
---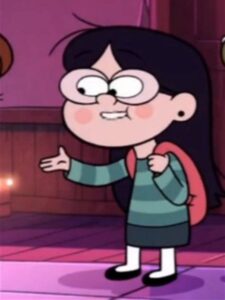 Candy from Gravity Falls is another important Asian cartoon character. In the show, she is a cheerful and intelligent girl who is best friends with Mabel Pines and Grenda Grendinator.
She is also very shy and introverted who likes to hang out with girls like her rather than those who get attention. All in all, she is a fun character who likes to help her friends out.
---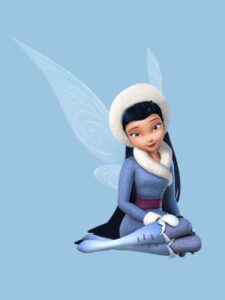 Silvermist is one of the fairies from the Disney fairy franchise alongside Tinker Bell and Iridessa. She is a water-based fairy who is kind and compassionate.
She is also very eccentric, even silly at times who can go to great lengths to protect her friends. Her guilty pleasure is to listen to rumors and gossips.
Apart from that, she might be the only fairy who does not believe in curses or superstitions.
---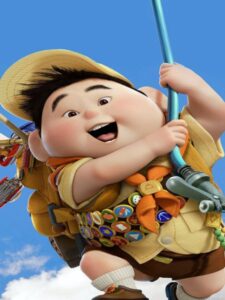 Russell is the deuteragonist Asian character from the animated movie Up. We see him as a junior explorer who goes on an adventure with Carl Fredricksen.
Russell is a loud and hyperactive but good-natured child who accompanies Carl to Paradise Falls. Even though his personality annoys Carl, by the end of the movie, he becomes extremely close with Russell.
He also manages to befriend Kevin, the exotic bird, and Dug, the dog of Charles Muntz. Together with his friends, he was able to experience the best adventure of his life.
---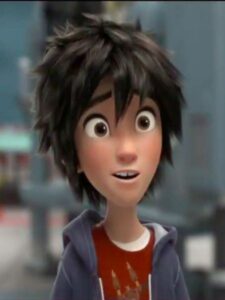 Hiro Hamada is one of the best Asian cartoon characters whom we have seen in the movie Big Hero 6. He is the younger genius brother of Tadashi Hamada, raised by their aunt Cass in San Fransokyo.
After his brother gets defeated by a strange man in a kabuki mask, Hiro takes it upon himself to seek the truth. He takes charge of Tadashi's personal healthcare robot Baymax and uses it to solve the mystery behind his brother's death.
He later becomes the founder and leader of Big Hero 6.
---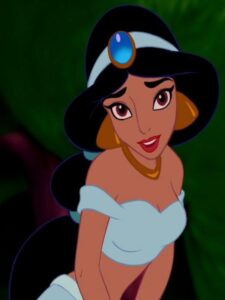 Jasmine is an Asian cartoon character from the animated movie Aladdin. She is the princess of Agrabah, a middle eastern nation. As the future Sultana, she is strong, confident, rebellious, and brave.
She is also ahead of her time with her ideas as she refuses to marry for the sake of tradition. And, we also see her desperately trying to dissolve outdated social norms and striving to break free from her social constraints.
---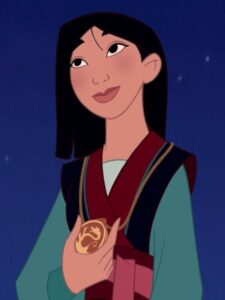 Fa Mulan is another great Asian cartoon character with worldwide popularity. She is the protagonist of the movie Mulan and easily the coolest female Disney character ever.
From a very young age, Mulan was not good at household chores and, as a girl, was extremely clumsy. She later joins the Chinese army in her father's stead to protect China from Shan Yu.
She disguises herself as a male soldier, Ping, and goes to join the battle under the command of Captain Li Shang.
---
Must Read – (2022) Top 10 Best BL anime on Funimation | Boys Love
---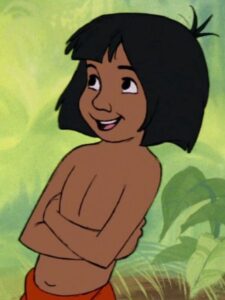 Mowgli is an Asian character created by Rudyard Kipling from his collection of stories, The Jungle Book. He is an Indian boy raised by wolves in the jungles of India since he was an infant.
Bagheera, the black panther, found him in a boat and delivered him to the wolves so that they can take care of him. Till the age of 10, he was able to live happily with his animal family. But, after Shere Khan, the lion started to antagonize him, he had to move to a nearby human village.
He lived there for a small amount of time and returns to the jungle as he couldn't cope with their lifestyles.
---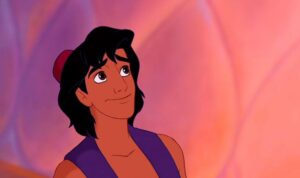 Aladdin is definitely one of the most famous Asian cartoon characters in the world. He is a street urchin from the city of Agrabah, who from a very young age, learned the art of living on the streets by stealing food with his monkey.
He falls in love with Jasmine, the princess of his nation, and also gets his hands on the magic lamp from which a genie comes out to grant his wishes. His character is based on the Aladdin of One Thousand and One Nights stories.
On that note, we conclude our article on the Top 10 Most Popular Asian Cartoon Characters with Worldwide Popularity. We hope we were able to include your favorite characters here. Stay tuned for more articles on your beloved anime/manga/webtoon.
---
Do small things with great love.
Follow us on Twitter for more post updates.
Also Read-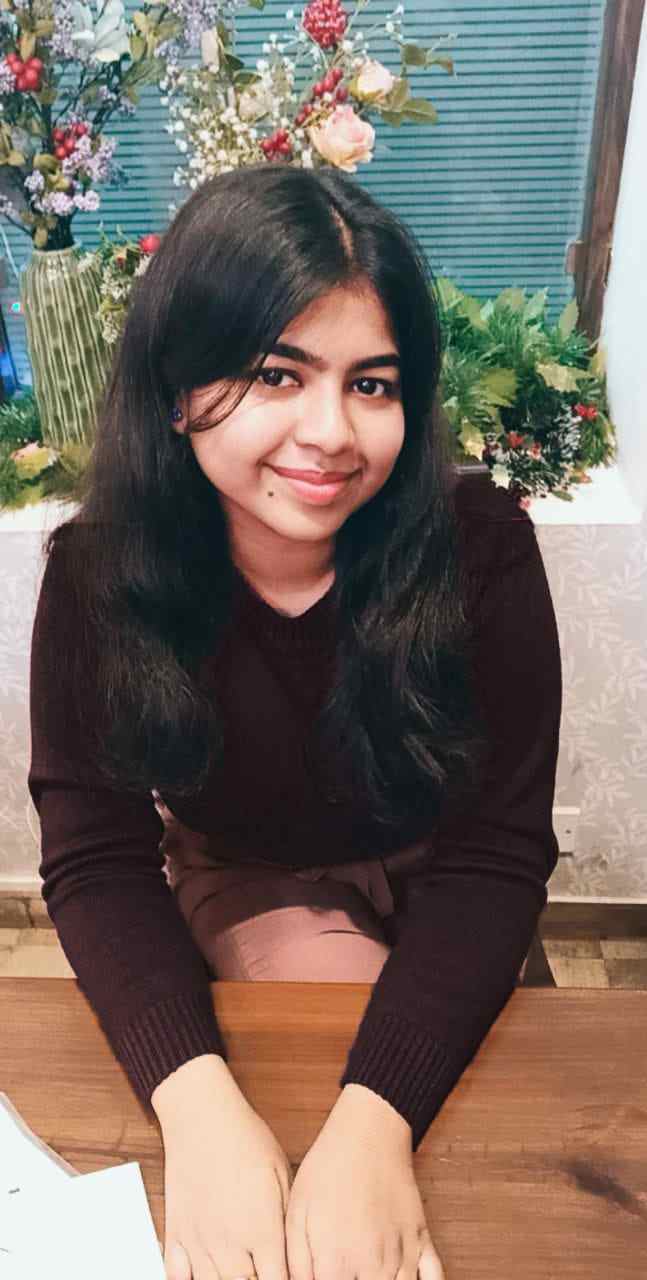 When I'm not writing for Otaku'sNotes, I can be found reading manga, watching anime, and shipping anime couples like there's no tomorrow. I also occasionally venture out whenever I need a reality check, but then soon, I find myself creeping back into my cozy abode. Nonetheless, I'm happy that I can write about my favorite topics and share my articles with enthusiastic readers.