Last updated on January 28th, 2022 at 05:53 pm
No bond is more precious and pure than the bond between children and their grandparents. Even if we are angry at our parents, we know that our grandparents will always be our support structure. 
They keep us anchored to the ground while offering us their back to climb up to reach the sky. While some grandpas are easygoing, some might be a little grumpy; nonetheless, they love their families a lot. 
Cartoons have a great deal of impact on the young mind, and we learn to associate our feelings with them. From the warm-hearted oldies to the grumpy ones, many children try to find the warmth they shared with their grandpas. 
Here we have compiled a list of Top 10 Most Popular Old Man Cartoon Characters, which along with nostalgia, bring us a feeling of oneness. This list is so inclusive that while it is a walk down the memory lane for many, it even intrigues the curiosity of the current younger generation.
Top 10 Most Popular Old Man Cartoon Characters-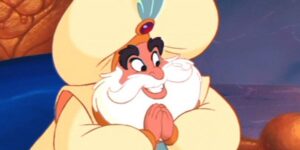 The Sultan was first introduced in disney's 1992 hit animated feature film Aladdin. He is the father of Princess Jasmine and the ruler of Agrabah.
He is a benevolent ruler who takes pride in his land and works tirelessly for the betterment of his people. As for his personality, he is a childish and pompous fellow. He is a jolly old chap but gets infuriated whenever someone tries to courts his daughter.
---
9. The BGF or Big Friendly Giant –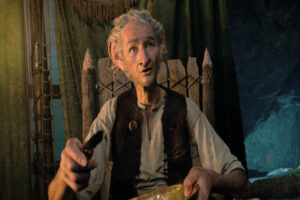 The BGF is the main character and also the title of a 2016 fantasy film. The BGF, unlike the other human-eating giants, is a friendly person. He lives in the faraway Country of Giants and is often teased and looks down upon by his fellow giants for his humble personality. 
He is like a dreamcatcher who captures the nightmares and distributes only the fun and beautiful dreams to the children. He eventually risked his life to save a 10-year-old girl named Sophie.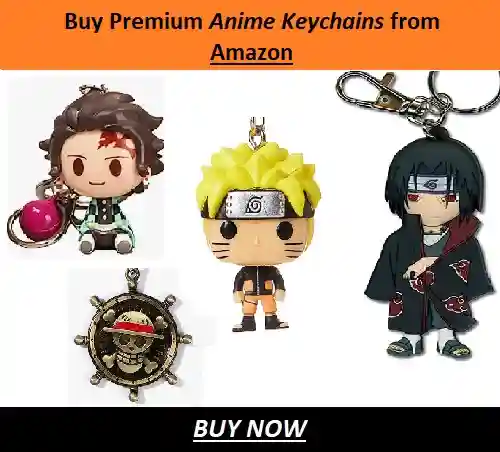 ---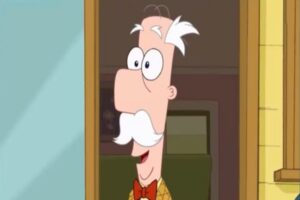 Reginald is the grandfather of Phineas and Ferb from the hit Disney television series Phineas and Ferb. He is an old English chap who was quite the daredevil in his youth.
During his youth, he was known as The Flying Fishmonger who was quite famous for his dangerous stunts. As a grandfather, he is kind and supportive of all the bizarre inventions for his grandkids.
---
7. Grunkle Stanford Pines –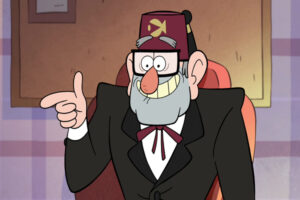 He is the great uncle aka 'Grunkle' of the Dipper and Mabel Pines from the hit series 'Gravity Falls.' He is a crafty swindler who is only interested in money. Grunkle is the most fun-loving old guy cartoon character.
He tries numerous ways to swindler the tourists for their money, because of which he often ends up in many tricky situations. Despite this, he is a jovial old fellow who loves his grandkids.
---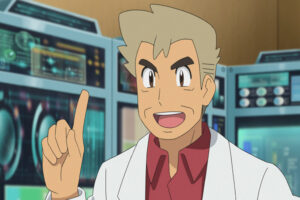 Professor Samuel Oak is a pokemon researcher in Pallet Town from the hit series of Pokemon. He is the person who introduced Ash to Pikachu. He is a highly esteemed researcher and specializes in relationships between pokemon and humans.
Professor treats Ash like his own grandson. He has a silly and forgetful personality which often lands Ash in embarrassing situations.
---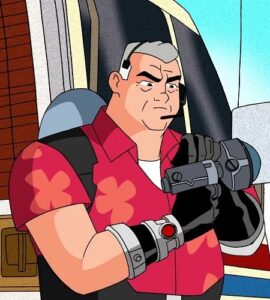 Magister Maxwell Tennyson is the grandfather of Ben and Gwen from the television series Ben 10. He is a kind and jovial fellow who takes his grandchildren on a cross-country trip.
 In his youth, he risked his life countless times to save Earth from the harmful extra-terrestrial beings. He is a genius strategist who is highly perceptive of his surroundings; however, this side of his personality is often shadowed by his forgetful nature.
---
He is the most famous grumpy old man cartoon character from the hit series Courage the Cowardly Dog. He is a farmer who lives with his wife and dog Courage in the middle of nowhere. He is a cynic and is often frustrated with the world.
Throughout his day he sits on his red chair and gives out orders to his wife. His love for money is profoundly conveyed in the series. However, when the situation arises he allies with Courage to save his family.
---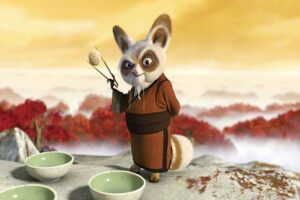 Master Shifu is the teacher of the kung fu warriors from the hit Kung Fu Panda franchise. He is a skilled martial artist and is highly obedient to his master Oogway.
He is a highly devoted teacher with a cruel sense of humor. Master Shifu is a strict disciplinarian but occasionally enjoys moments of laughter. Though a stern-looking fellow he deeply loves his students.
---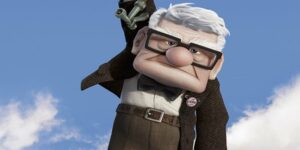 Carl is the protagonist of the Disney Pixar animated movie 'UP'. Following his wife's death, he becomes a bitter and grumpy old fellow. He deeply misses his wife and tries to fulfill his promise to move their house to Paradise Falls.
He has a stubborn personality as he did not sell his house to the developmental authorities. However, deep down he has a kind personality and later treats Russel as his grandson.
---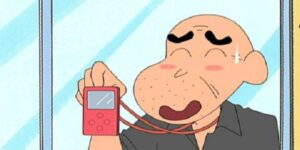 Ginnosuke is the grandfather of Shinchan and Himawari Nohara. Shinchan is the spitting image of his grandfather. His love for weird things and women is profoundly conveyed throughout the series.
He has a difficult personality and often drops unannounced at his son's house. Due to his quirky nature, he often ends up in many embarrassing yet funny situations.
Here was our list of Top 10 Most Popular Old Man Cartoon Characters. While some have jovial personalities some are grumpy old dudes, however, their personalities are the prime reason that we love these characters. Stay tuned to know more!
---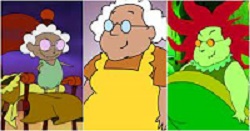 Must Read: (2021) Top 10 Most Popular Old Lady Cartoon Characters Ranked
---
FAQs-
Q1. Who is the most popular old man cartoon character?
A1. Ginnosuke Nohara the grandfather of Shinchan is the most popular old guy cartoon character.
Q2. Who is the strongest old man cartoon character?
A2. Strictly, speaking from this list Grandpa Max is the strongest old man. Despite his appearance, he was a former intergalactic agent who is still quite honed in his skills.
Q3.Who is the most handsome old man cartoon character?
A3. His looks despite his age along with his intelligence make Professor Oak quite popular among ladies.
---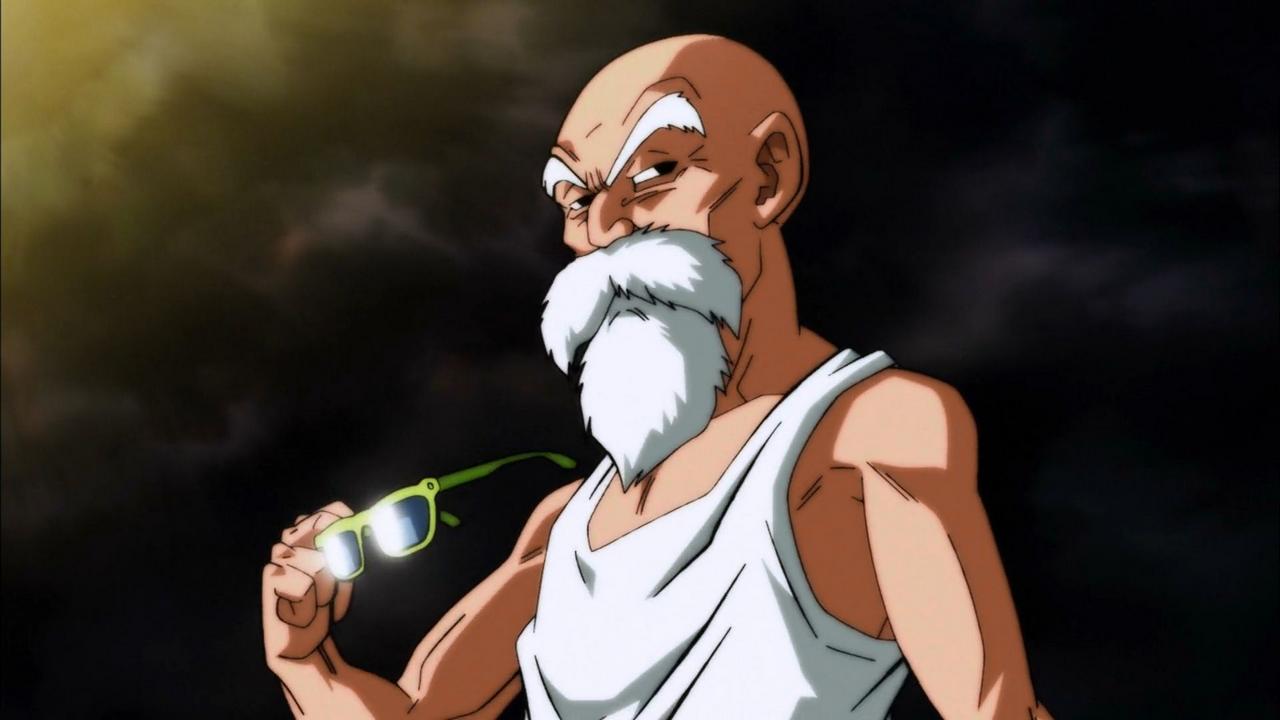 Must Read- (2021) Top 20 Strongest Anime Old Man Ranked
---
Follow us on Twitter for more post-updates.
Also Read-
(2021) Ten Commandments Seven Deadly Sins: Members, Power and Curses Explained

My Hero Academia (Villain Deku) Comic Au: All You Need to Know 

(2021) Top 10+ Best Adult Manga for Otakus Ranked

(2021) Top 15 Most Powerful Bungou Stray Dogs Characters Ranked

Top 10 Most Powerful One Piece Old Man Characters Ranked

(2021) Top 20 Hot Dragon Ball Female Characters (Sexy DBZ Girls)

(2021) Top 20 Best End of World Anime Ranked

(2021) Power & Abilities of Tower of God Protagonist Twenty-Fifth Baam Explained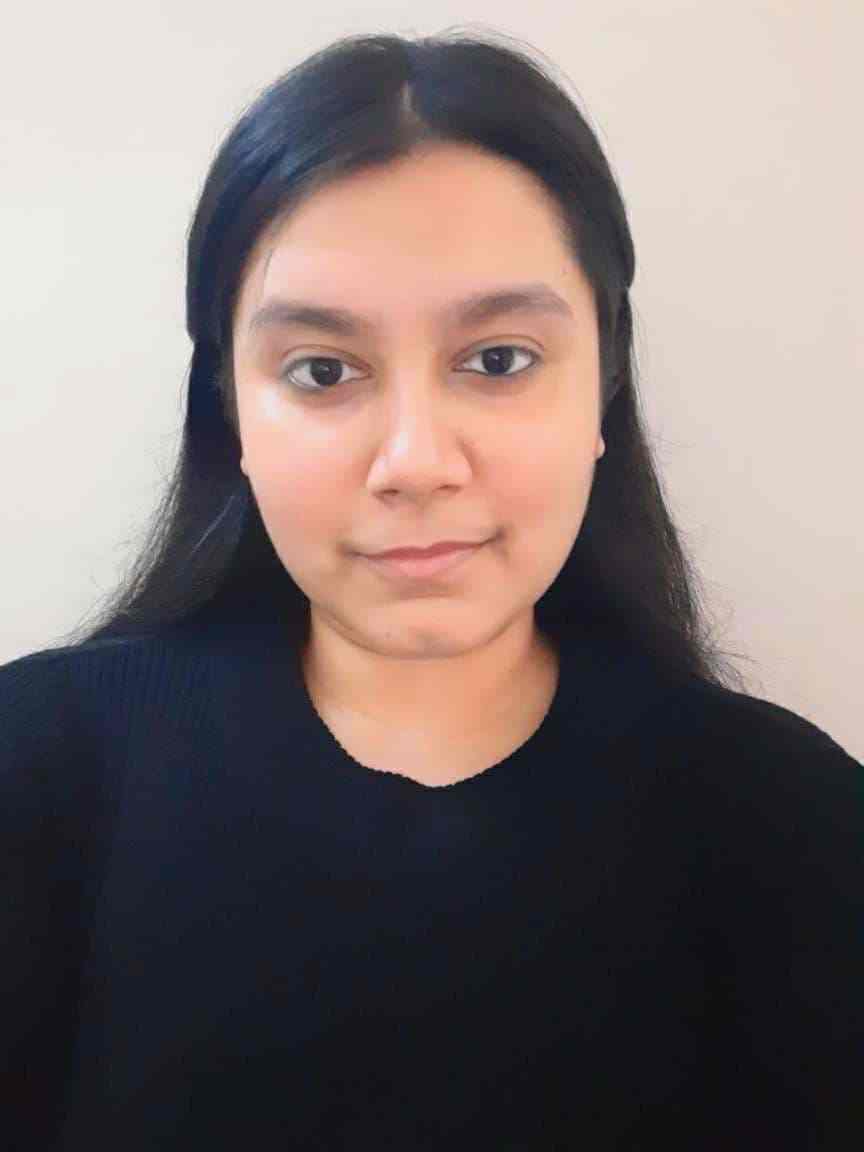 For as long as I can remember I was introduced to the beautiful world of anime when I was in 6th standard. The first anime I ever saw was Gakuen Alice. Suddenly a new world of possibilities and hope opened and since then I have never looked back. As a proud otaku, the thing that interests me the most about anime is its never-ending genres- it caters to the emotions and fantasies of millions. An alternate reality where one can let loose their wings and fly.