Last updated on April 19th, 2023 at 04:52 pm
The role of cartoons in adding rainbows to our seemingly dull childhood is immense. From various educational cartoons to superheroes, their memories will always be a source of happiness and relief in the highly stressful early adult life. Their theme tunes have always lit our souls with utter joy and nostalgia.
Among various cartoons, Mexican ones have played a major role in shaping our childhood. We remember pointing out things like cows, the sea, the river, or various other things while watching Dora the Explorer or singing along with Backpack or Map. In this article, I'm going to discuss the most famous Mexican cartoon worldwide.
---
Must Read- Top 6 Best Parenthood Anime Shows (Stories about Raising Kids)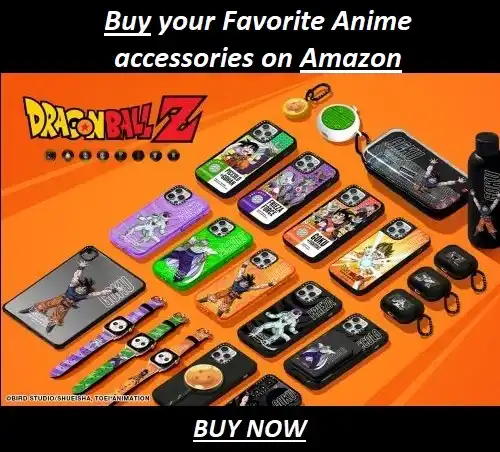 ---
Most Famous Mexican Cartoon Characters with Worldwide Popularity-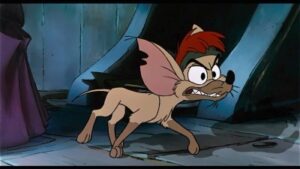 Ignacio Alonso Julio Federico de Tito, nicknamed Tito, is a Chihuahua, a tiny but extremely passionate dog in the famous film Oliver and Company. Tito is a proud member of Fagin's Dog Gang, composed of a group of strays.
Tito's personality stands in sharp contrast to his physical appearance. His personality is quite temperamental. His light-hearted yet confident nature, coupled with his jolliness, is what captured the audience's hearts.
Tito has his goals set. He dreams of making his gang rich and also helping Oliver to find a new home for himself. Despite his enemies, he eventually overcomes all his hurdles with his sheer determination and strength.
---
4) El Tigre: Adventures of Manny Rivera –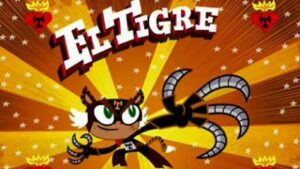 The primary plot revolves around the adventures of Manny Rivera, a 13-year old boy. The stories are set in a fictional Mexico-American city, El Tigre.
A guy with gifted superpowers, Manny is constantly in a dilemma whether to be with good or be evil. Son of a famous superhero White Pantera and grandson of the infamous supervillain Puma Loco, Manny gets constant callings from both sides.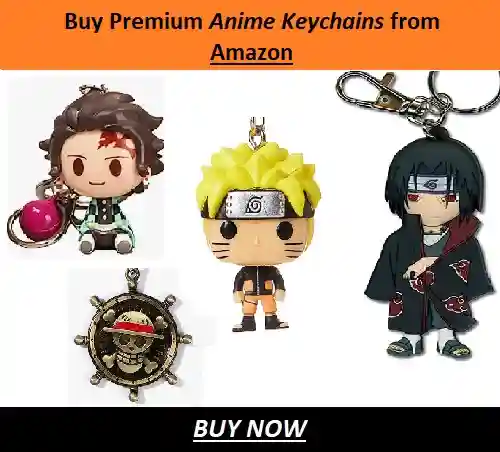 Manny Rivera, the protagonist, is notably one of the most famous Mexican cartoon characters. A glance at his physique shows jus scar across his left eye.
His split personality has developed from his constant dilemma regarding his choice of being good or evil. He considers his father a superhero, his idol, but at the same time, he cannot resist being a villain like his grandfather.
His object of superpower mainly consists of his mystical belt buckle. A spin of it transforms him into a powerful tiger-spirited superhero El Tigre. His powers include sharp claws, which are sharp enough to cut through any material, super strength, and super jumping abilities.
He comes in close comparison with the Marvel superhero, Spiderman. Apart from the above-mentioned powers, he has attained The Grave Escape. It's a superpower that allows him to summon an ancient Tiger spirit that creates a large green tiger-like aura around him.
---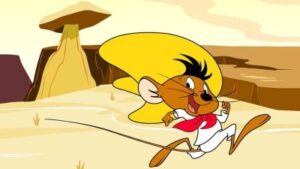 Popularly nicknamed the "Fastest mouse in entire Mexico," Speedy Gonzales is a fast-running mouse character featured in the famous cartoon Looney Tunes.
The story revolves around multiple plots. In one particular cartoon, Speedy Gonzales sets his mission to help his starved friends, who are all Mexican mice, to get their hands on the cheese at a cheese factory.
It is guarded by the famous Looney Tune's character, Sylvester, the cat. The hilarious scenes showing us Sylvester's humiliation by Speedy are what is enjoyed most by kids worldwide, being the reason for its huge popularity.
---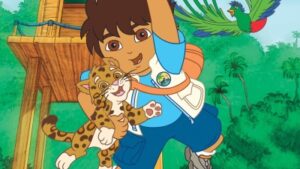 A spin-off of Dora the Explorer, Go Diego Go revolves around the quests of Diego Marques, Dora's cousin. The show has gained worldwide popularity, with it getting dubbed in various languages. The audience engagement and introduction of multiple animals to children are what makes the show so popular among kids.
Diego is an 8-year old kid who resides in an Animal Rescue Center in a rainforest. In most cases, he hears an animal moaning for help, which he tries to locate using various devices and the audience's benefit.
He has a jaguar companion called Baby Jaguar and is assisted by his elder sister Alicia, a computer genius. His most valuable objects include a camera that can locate an animal that is in dire need of help and a backpack that can transform into any object.
Remember singing the various songs from this cartoon? Yes, it has to be one of my most cherished moments ever. With its highly audience-engaging content, Go Diego Go has managed to win the hearts of countless little ones.
---
Let's be honest, guys. Remember those days where we used to point out various objects on the TV exclaiming at the top of our voices? Yes, I'm talking of the famous cartoon show Dora the Explorer.
Undoubtedly one of the most famous Mexican cartoon characters worldwide, Dora, the explorer, has managed to bring a huge lot of people under its fan base.
Dora is a 7-year old Latina girl, the protagonist of the cartoon series. The basic plot revolves around her adventures on various quests with her beloved monkey, Boots.
She also has her talking purple backpack and map that help her to their utmost in all her quests. Each episode revolves around a chain of events that occur during Dora's travel. It includes overcoming various obstacles, problem-solving like puzzles, riddles, or simple counting.
The main characteristic of Dora the Explorer that makes it stand-out among its rivals is audience engagement. From solving simple puzzles to helping Dora and Boots find out things by pointing out loud or by saying, "Swiper no swiping," Dora has always kept their audience on the toes. Singing the famous Backpack or the Map song is probably one of the best nostalgic feelings ever.
Cartoon characters are very popular cultural symbols, while keychains are essential gadgets in daily life. Combining cartoon characters and key chains can not only add cute elements to your keys, but also become a fashionable decoration. You can choose your favorite cartoon characters and make them into cute keychains. If you want to have a cute and practical key chain, you can choose your favorite cartoon image to make it at Keychains Co.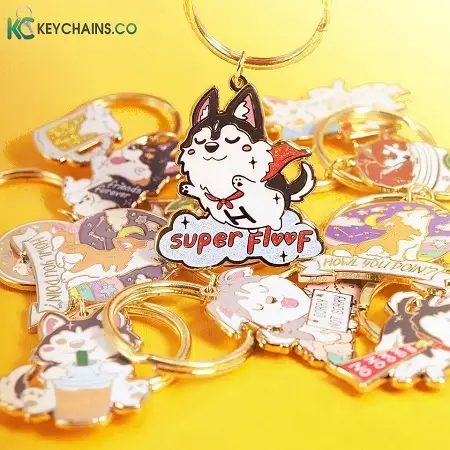 With this, we conclude this article on the Most Famous Mexican Cartoon Characters with Worldwide Popularity. So what now? Let's watch some videos and relive our childhood days! Happy watching.
---
Must Read- Top 10 Best Children Anime Movies (Kid Friendly Anime)
---
Frequently Asked Questions-
Q1. Who is the Mexican cartoon character with moustache?
Ans. Yosemite Sam from Looney Tunes is the famous Mexican cartoon character with a huge reddish-brown moustache.
Q2. What are some Old Mexican cartoon characters?
Ans. Speedy Gonzales, Yosemite Sam , Slowpoke Rodriguez are some of the old cartoon characters.
Q3. Who is the Mexican Princess Cartoon character?
Ans. Elena Castillo Flores is the Mexican Princess Cartoon character.
Q4. Who is the little Mexican cartoon character?
Ans. Speedy Gonzales is the little Mexican Cartoon Character.
---
Do small things with great love.
Follow us on Twitter for more post updates.
Also Read-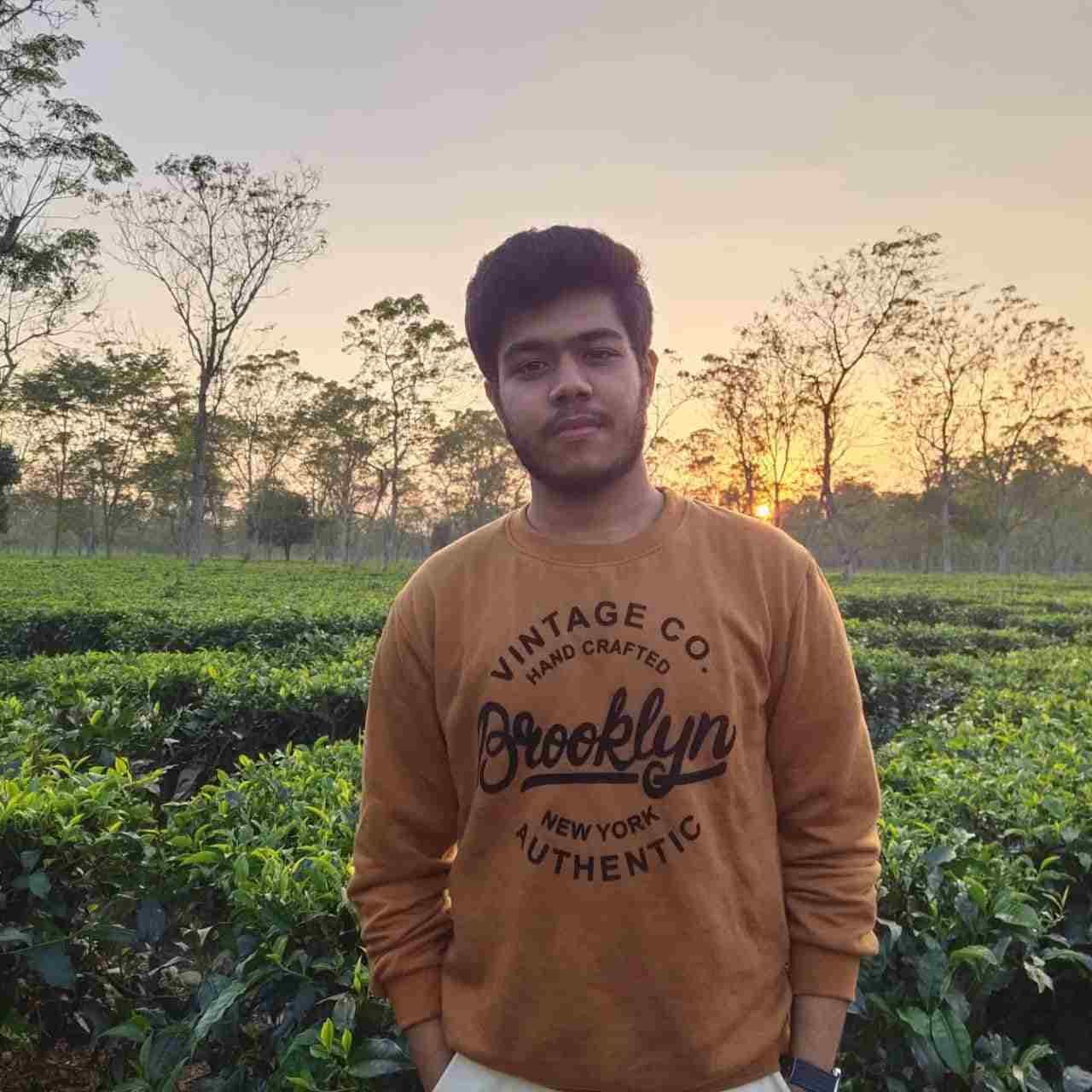 A zoology student turned writer. From hating anime to being an ardent anime lover, my journey has quite a sheen to it. While Parasyte served to be the stepping stone into this fantabulous world of animation, the foundation grew stronger with each series. If not engaging myself with anime content, you can always find me going through some Bengali classics or filling the air with some soulful Tabla beats. An artist, trying to throw some colours to my blank canvas of life.