Last updated on January 4th, 2023 at 12:42 am
Movies have always been an entertainment dose for years. Nothing feels better than a good movie, with an exceptional storyline coupled with good acting, with a bucket of popcorn and our favorite drink.
Among the various movie streaming platforms available on the web, StarzPlay has assumed a commendable role to bring to us some fantabulous movies, which cannot be left unwatched. So here it is, for you guys, the Top 10 Best Movies available on StarzPlay.
---
Must Read- Top 15 Best TV Series on StarzPlay (2022)
---
Top 10 Best Movies on StarzPlay-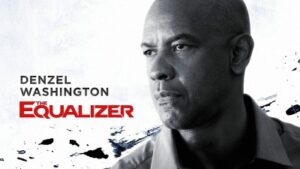 IMDb Rating– 7.2
When Robert McCall decides to take his retirement and lead a rather peaceful and quiet life, his fate does not allow him to do the same. His attempt to put an end to his violent life fails miserably when he encounters Tari.
A teenager mishandled by Russian mobsters, Tari's miserable life leaves a deep scar in Robert's heart. With his formidable skills, he gets back to his old lifestyle and prepares to face off anyone who dares to cross his path. A high-action-packed thrilling movie on StarzPlay, The Equalizer, will surely fulfill the action thirst within you.
---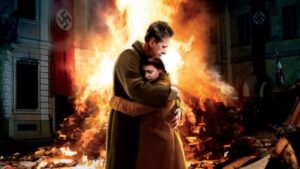 IMDb Rating- 7.5
For all the book lovers out there, this movie might be the best suited for you. The plot revolves around a young orphan, Lizel, who comes to live with her new foster parents in 1938's Germany. Hans, Lizel's foster father, a house painter by profession, teaches her the art of reading. He manages to inculcate in her the wonders of reading a script.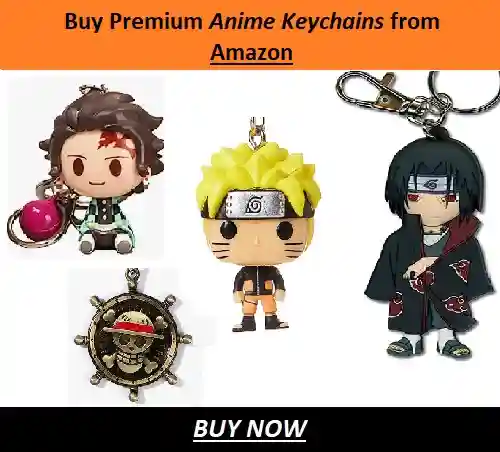 Set in a Nazi-era, Lizel finds enough time to dedicate to reading. Her addiction to books even made her steal some from the Mayor's house. However, the peaceful life was short-lived when they gave shelter to a Jewish boy, as they were indebted to his father for saving Hans's life. The film beautifully manages to bring out one's love for reading, and at the same time, it portrays the horrors faced by the Jews during the Nazi era.
---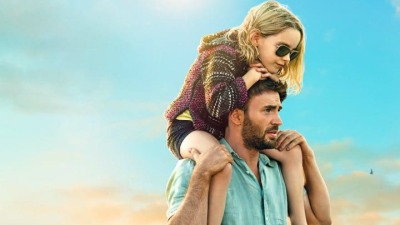 IMDb Rating- 7.6
The plot is based in a small town near Tampa, Florida, where a freelance boat repairman Frank Adler lives with his 7-year-old niece Mary, a mathematics prodigy. Despite being a philosophy professor at Boston University, Frank chose this life to protect Mary from the people they were escaping from. He sends her to a regular public school where her teacher soon discovers her exceptional abilities.
However, all hell breaks loose when Evelyn, Mary's grandmother, discovers their hideout spot. She appeals to the court for Mary's custody. The proceedings of the case bring to light the family's dark secrets, exposing the ambiguous relationship between Frank, Mary, and Evelyn.
Will Frank be able to keep Mary with himself and protect her from her villainous grandmother? To know further, grab this movie right there on StarzPlay.
---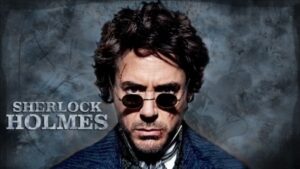 IMDb Rating- 7.6
Based on one of the finest detective stories of all times by Arthur Conan Doyle, Sherlock Holmes, the movie revolves around some bizarre adventures by Sherlock and Dr. Watson. When London gets terrorized by brutal murders, Sherlock cracks down, Lord Blackwood, who seems to have risen from his grave.
This murder mystery opens a portal for Sherlock and Dr. Watson into the world of occult practices and strange traditions and technologies. Sherlock Holmes has remained as one of the best detective series, and this movie has successfully managed to uphold the same.
---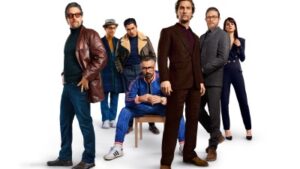 IMDb Rating- 7.8
Mikki Pearson is an American ex-pat who has earned quite a fortune by building a highly profitable marijuana Empire in London. He used the states of impoverished British aristocrats for his produce.
However, things take a bend when he decides to give up his business to an American billionaire and lead a sedentary life. This triggers a series of incidents which includes blackmails, murders, bribery, and Gang Wars.
The story of a regular talented graduate from Oxford and how he becomes a promising character in the drug industry is quite formidable in itself. The movie has rightfully managed its way to the top 10 best movie list on StarzPlay.
---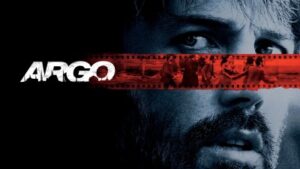 IMDb Rating- 7.7
Rightly one of the most engaging thriller movies out there, Argo revolves around the story of a critical extraction. On the 4th of November 1979, the US Embassy in Tehran was stormed by a group of armed militants. They managed to take 66 hostages under them, but six of them managed a narrow escape seeking refuge with the Canadian Ambassador.
They knew it wouldn't be long until they were discovered and eliminated on the spot. The US government noticing the gravity of the situation, sent one of its highly skilled extractors Tony Mendez who plots a fabulous plan to bring out the refugees.
Its highly engaging storyline will always keep the viewers on their toes, and it rightfully occupies its position among the best movies on StarzPlay.
---
4) The Dark Knight Trilogy –
IMDb Rating- 8.5
Does this even require an introduction? Is the name not enough? Briefly putting it up, The Dark Knight Trilogy revolves around the life of the famous superhero of DC Comics, Batman. The trilogy consists of three notable movies Batman Begins, The Dark Knight, and The Dark Knight Rises. Batman Begins marks the starting of this Trilogy with Bruce Wayne taking the form of Batman to save Gotham City from and in a famous secret society.
The second movie, The Dark Knight, centers on Batman fighting the mob-appointed villain Joker to save City from turning into ruins.
The third and the last movie of this Trilogy, The Dark Knight Rises, revolves around Bruce Wayne coming out of a hiding spot to fight Bane, an imposing man who intense 2 to destroy the City disrupting it is 8 your long peace.
---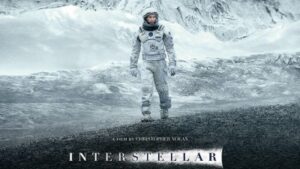 IMDb Rating- 8.6
One of the best mind-boggling science fiction films ever, Christopher Nolan's Interstellar speaks to us about various aspects of the universe and humankind's existence. Set in a future premise, where Earth is blighted with droughts, sandstorms, poor crop yields, humans must find another inhabitable planet for the continuation of the human race.
Joseph Cooper, a farmer, and an ex-NASA space pilot, gets deployed for this task. Along with a small group of explorers, he passes through a wormhole into a planet with the hope of finding it habitable. But the series of events that unfolds henceforth, including some strange space-time phenomenon which makes all the viewers awestruck.
---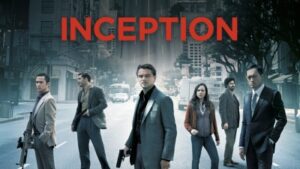 IMDb Rating- 8.8
Among all the prominent works of Christopher Nolan, 'Inception' has been one of the most mind-bending masterpieces of modern times. This sci-fi, action, thriller film revolves around Dominic Cobb, a skilled thief with the ability to enter people's dreams and steal valuable secrets from within the subconscious minds. This dangerous art of extraction made him a coveted player in this new world of treachery, but it also cost him things he holds dearest to his heart.
A man named Saito approaches Cobb and provides him with a task, to implant something in the mind of Robert Michael Fischer, the heir to a business empire. This process is called the 'inception', which was not a piece of cake in its execution.
Cobb assembles his team who help him accomplish this task. At each stage, other team members fall asleep within the dream to travel further down into Fischer's subconscious, leaving one member. Then, each dreamer rides a synchronized system of "kicks" back up the levels to wake up to reality.
As mesmerizing as its plot is, this film will keep its viewers at the edge of their seats till the end.
---
1) The Lord of the Rings –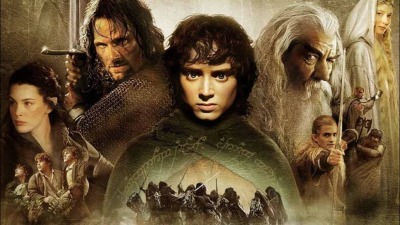 IMDb Rating- 8.9
The Lord of the Rings Trilogy is one of the most remarkable works of Peter Jackson based on the novel by J.R.R. Tolkien.
The first part of this Trilogy, the Fellowship of the Ring, is about an ancient Ring that thought lost for centuries has been found and was given to Frodo, a small hobbit, by fate. Gandalf, on discovering that the Ring belonged to the Dark Lord Sauron, joins in on Frodo's quest to destroy it in the fires of Mount Doom, along with his companions. They had to face myriad dangers to destroy the One Ring, which was the only hope for the end of the Dark Lord's reign.
In the second part, The Two Towers, the Fellowship scattered, and now Frodo and Sam head towards the city of Mordor. Aragorn, Legolas, and Gimli, followed by a band of orcs, enter the Rohan Kingdom to save their companions Merry and Pippin. Under the command of Sauron, a band of orcs attacks the Fellowship. A new creature, Gollum, joins Frodo and Sam, who later on betrays them. After facing numerous hurdles, the Fellowship reunites.
In the last part, the Return of the King, Gandalf, and Pippin ride to Minas Tirith, the city that Sauron's army would soon besiege. Later, Frodo faces Gollum again, and in Gollum's attempt of snatching the Ring away from Frodo, he accidentally falls into the volcano. Thus, the quest to destroy the One Ring was finally accomplished. Undoubtedly, this Trilogy is visually breathtaking and emotionally powerful and a must-watch for all fantasy adventure lovers.
---
Must Read- Top 10 Best Anime on Starzplay (2022)
---
That's all for the day. Hope this list provides you with some guidance on what to watch among the plethora of movies on StarzPlay. We will be back with new articles. Till then stay tuned with us and read the posts below.
---
Do small things with great love.
Follow us on Twitter for more post updates.
Also Read-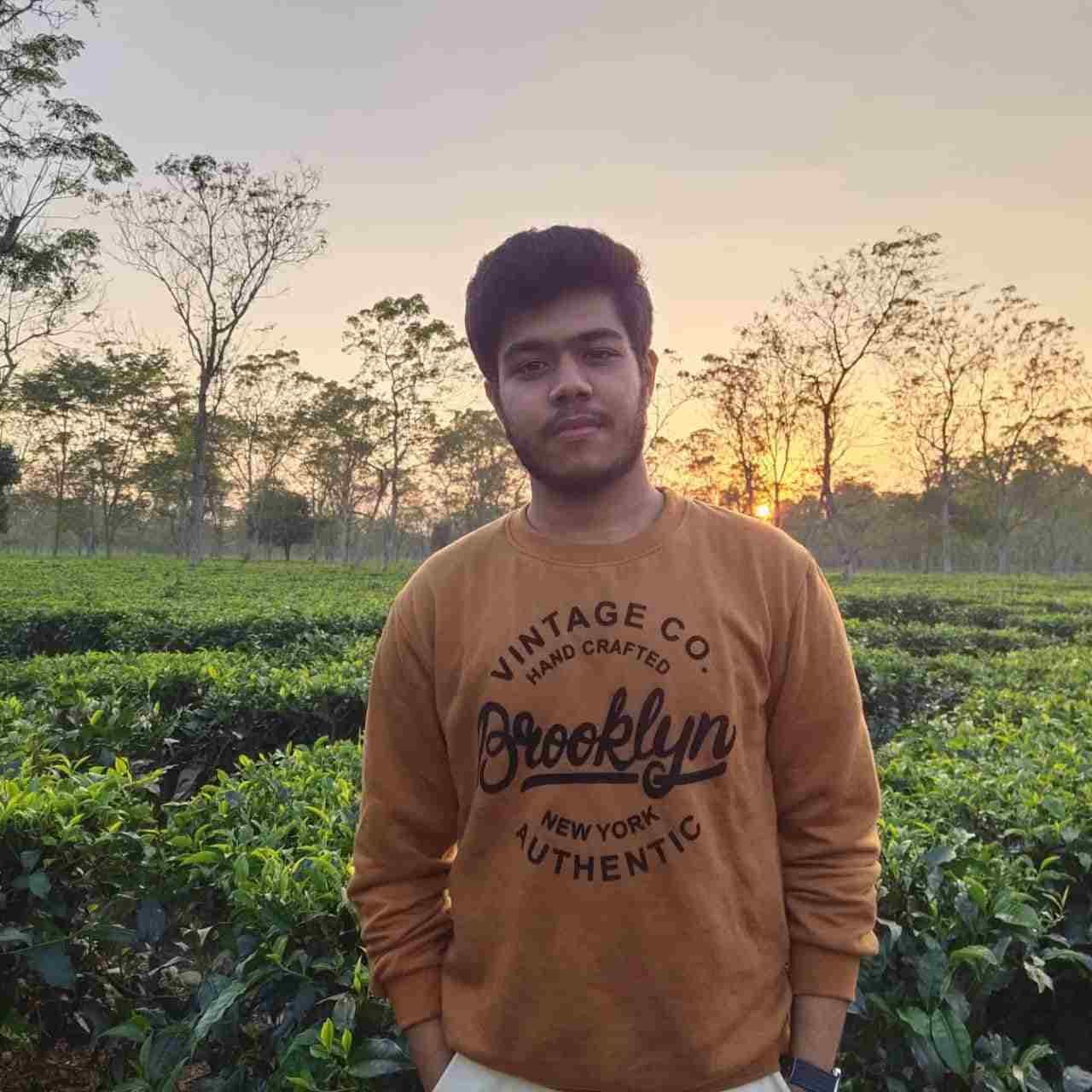 A zoology student turned writer. From hating anime to being an ardent anime lover, my journey has quite a sheen to it. While Parasyte served to be the stepping stone into this fantabulous world of animation, the foundation grew stronger with each series. If not engaging myself with anime content, you can always find me going through some Bengali classics or filling the air with some soulful Tabla beats. An artist, trying to throw some colours to my blank canvas of life.