Last updated on January 4th, 2023 at 12:43 am
Starzplay is a video streaming platform consisting of a collection of Hollywood movies and TV shows, Arabic, Turkish movies, etc. Starzplay is available in countries in the Middle East and North Africa regions. To watch anime on Starzplay, you will need to subscribe to a payment plan, after which you can stream videos in HD on any device.
Anime is an animated Japanese cartoon that is adapted from manga, manhwa, manhua, etc. Anime has a wide range of genres, and because of this, anime has become popular worldwide. If you are a newbie to anime and looking for an anime to start off with, here is a list of Top 10 Best Anime that you can stream on Starzplay.
---
Must Read- Top 15 Best TV Series on StarzPlay (2022)
---
Top 10 Best Anime on Starzplay-
10) Boruto: Naruto Next Generations –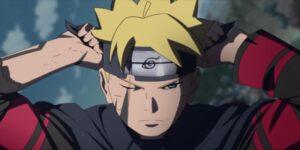 MAL Rating- 5.90

Studio- Studio Pierrot

Number of Episodes- 222 (ongoing)

Genre- Action, Adventure
Watch Boruto if you like ninjas and anime with awesome fighting scenes. Boruto follows the next generation of shinobis (ninjas) after their predecessors in Naruto fought in the Fourth Great Ninja War to establish peace in their village.
Boruto is the son of Naruto, who is the seventh Hokage of Konoha now. The story moves as he tries to surpass his father by becoming an even greater ninja. However, try to complete the Naruto series first before watching Boruto.
---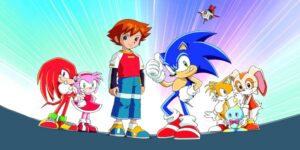 MAL Rating- 6.48

Studio- TMS Entertainment

Number of Episodes- 78

Genre- Adventure, Comedy, Sci-fi
This anime is loosely based on the Sonic the Hedgehog series. Fans of the videogame should definitely check out this show. Sonic X is an entertaining show with a simple plotline and interesting characters.
Sonic X follows Sonic and his friends as they are mysteriously transported to Earth, and in order for them to return home, they have to retrieve the Chaos Emeralds from Dr. Eggman.
---
8) Pokémon The Series XY –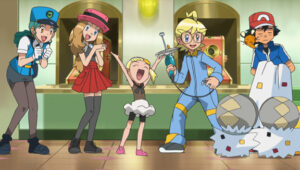 MAL Rating- 7.31

Studio- OLM

Number of Episodes- 93

Genre- Action, Adventure, Comedy, Fantasy
Another one of the best among the Pokémon series, Pokémon XY, features Ash and Pikachu as they explore the Kalos region with their friends in order to fulfill their dreams and ambitions.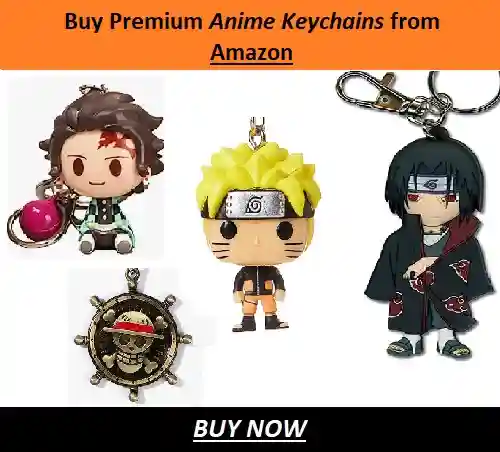 For those who love the Pokémon franchise, this is a worthwhile watch. It is action-packed with intense battle styles, and the animation is exemplary. The plot is interesting, and the characters are well-written, and their development is wholesome.
---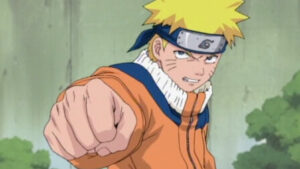 MAL Rating- 7.96

Studio- Studio Pierrot

Number of Episodes- 220

Genre- Action, Adventure, Comedy
Naruto follows the titular character Naruto Uzumaki, a hyperactive, mischievous, and orphaned boy who has a Nine-tailed monstrous fox sealed inside him. This was done to avoid any future rampage by the fox.
As a result, Naruto is shunned by everyone in his village. In order to get everyone to acknowledge him, Naruto sets out to get stronger and become the Hokage of Konohagakure. Naruto is another anime that is action-packed with amazing fighting scenes.
---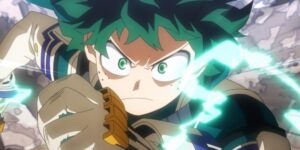 MAL Rating- 7.98

Studio- Bones

Number of Episodes- 113 (5 seasons)

Genre- Action, Comedy
Watch My Hero Academia if you love superhero and superpower themes. The story is set in the future where people have developed special abilities called "quirks," which are unique to each individual. However, Izuku Midoriya is born quirkless, which is a rare case.
The story follows Midoriya as he sets out to become the No.1 Hero after his encounter with the No.1 Hero, All Might himself, who appoints Midoriya to become his successor.
---
MAL Rating- 8.00

Studio- Studio Pierrot

Number of Episodes- 103 (3 seasons)

Genre- Action, Historical
The story follows a war orphan, Shin, born in the Era of the Warring States, and his childhood friend Hyou, who are determined to become the "Greatest General of the Heavens." However, Hyou is taken away one day and is returned, barely alive. Later, Shin meets Ei Sei, who resembles Hyou and is the king of Qin.
The story moves as Shin helps Ei Sei unify the whole of China and become the greatest general. The anime has an enjoyable story intertwined with tons of twists and surprises.
---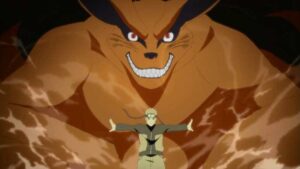 MAL Rating- 8.22

Studio- Studio Pierrot

Number of Episodes- 500

Genre- Action, Adventure, Comedy
Naruto: Shippuden takes over after the events in Naruto, where Naruto returns after going out of Konohagakure to train under Jiraiya and get stronger.
The story follows Naruto as he tries to control the demon fox inside him and, at the same time, has to bring his exiled friend back to the village. Naruto also has to train vigorously within a limited time as an evil organization called Akatsuki plots to make a move on Konoha.
Naruto: Shippuden is an outstanding successor to Naruto, where you get to see amazing character developments. The show hooks you in from the first episode, and the fighting scenes are fresh as always.
---
MAL Rating- 8.46

Studio- Production I.G

Number of Episodes- 85 + 5 OVAs (4 seasons)

Genre- Comedy, Drama, Sports
Haikyuu follows Shouyou Hinata as he revives the middle school volleyball club after becoming inspired by a famous volleyball ace, "Little Giant."
Hinata's small stature is a slight disadvantage for him, and because of his lack of expertise in playing volleyball, he is defeated by Tobio Kageyama in his first tournament match. Vowing to defeat Kageyama, Hinata joins the high school volleyball team – Karasuno, but it turns out Kageyama is his teammate.
Haikyuu is one of the best sports anime which hooks you from the pilot. The characters are loveable, and the scenes where they play volleyball are exhilarating!
---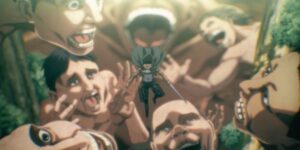 MAL Rating- 8.52

Studio- Wit Studio

Number of Episodes- 75 (4 seasons)

Genre- Action, Drama, Fantasy, Mystery
The story is set in a world where humanity hides behind massive walls to protect themselves against huge, monstrous, man-eating creatures known as "Titans." For years, people inside the walls lived in peace, but one day the Colossal Titan breached the wall. This resulted in destruction and a mass of titans entering the walls.
Amidst the chaos, young Eren Yeager sees his mother being devoured by a titan and his father is nowhere to be found. He survives the incident only to be vengeful and swears that he will crush every last titan.
---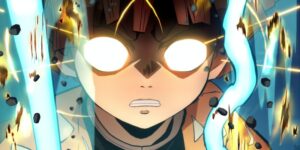 MAL Rating- 8.57

Studio- ufotable

Number of Episodes- 26 + 1 movie

Genre- Action, Supernatural
Demon Slayer is one of the best anime available on Starzplay. It has an amazing animation style and many awesome fighting scenes.
Kamado Tanjiro is met by the horrific sight of his entire family slaughtered after he returns home from work one day. The sole survivor is his sister, Nezuko, who has turned into a bloodthirsty demon.
The story follows Tanjiro as he sets out to become a demon slayer, find the demon who wrecked his family and turn Nezuko back into a human. That concludes the list of Top 10 Best Anime on Starzplay. If you are from the Middle East or North Africa region, make sure to check out these on Starzplay.
You can always come back for more Top 10 lists on anime and news about your favorite anime!
---
Do small things with great love.
Follow us on Twitter for more post-updates. 
Also Read –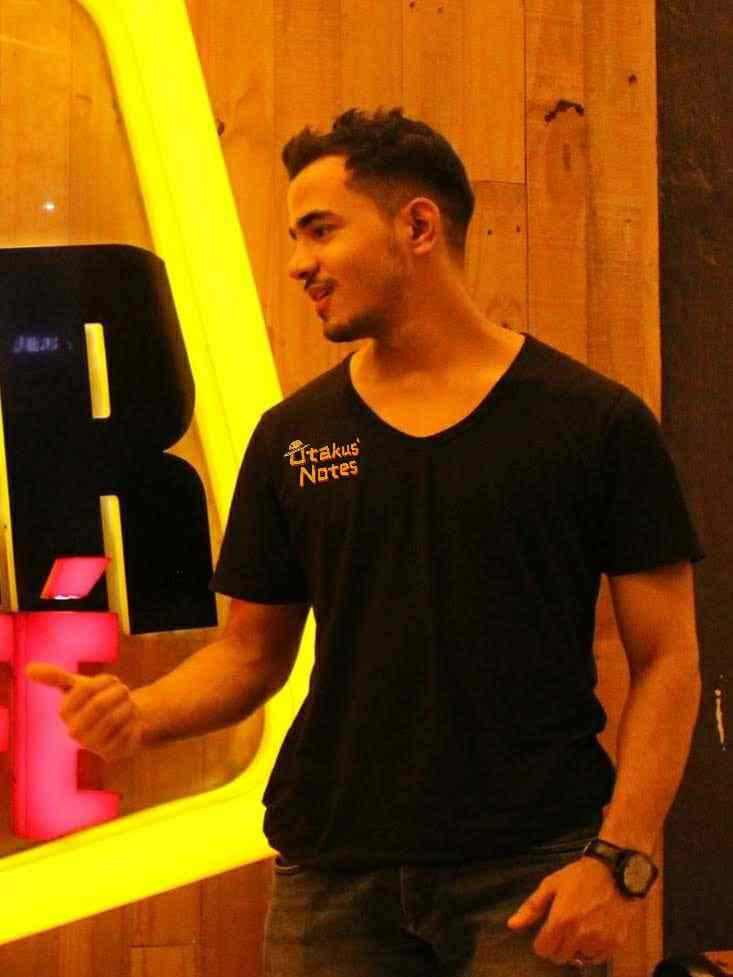 An Otaku who is in love and motivated by many Anime protagonists. The One Punch Man aka Saitama inspired him to become a Fitness Freak. Apart from writing at Otakus' Notes, he loves swimming and bowling.