Previously there were not many animes on Hulu that showcased LGBTQ content even though it has such a huge collection of animes to choose from. But, recently, Hulu has been adding more animes that represent the diverse world of the LGBTQ community. Hence check out our list of the Top 7 Best LGBTQ Anime on Hulu 2022. 
Other than yaoi and yuri shows, we have also included animes that, in general, are not focussing on the LGBTQ characters but are inclusive of projecting the realistic facets of the LGBTQ community. So without further ado, read our list of Top 7 Best LGBTQ Anime on Hulu 2022.
Top 7 Best LGBTQ Anime on Hulu 2022-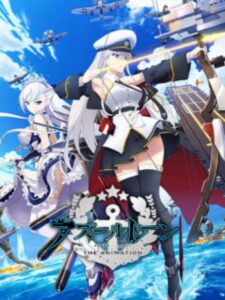 Azur Lane does not explicitly focus on yuri relations but rather uses minor yuri themes. This anime of 12 episodes are available on Hulu for fans to enjoy. 
This anime tells the story of a world under the attack of aliens with higher technology at their disposal. Four nations, Sakura Empire, Iron Blood, Eagle Union, and Royal Navy, come together as the Azur Lane. 
They form a pact to defeat the common enemy. But that pact did not last for long, as soon, internal problems made a division inevitable. And, Red Axis comes into existence with the union of Iron Blood and the Sakura Empire. 
Enterprise is the only one who can stop the meaningless war and bring peace. It is up to her and her comrades to come up with a solution think of a way to save humanity.  
---
Must Read – (2021) Top 20+ Best Yuri Anime on Crunchyroll, Netflix, Hulu & more
---
6) Aria: The Scarlet Ammo –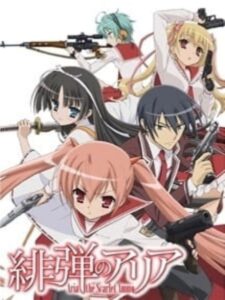 Aria: The Scarlet Ammo is another anime with Yuri undertones. Fans can check out this LGBTQ series on Hulu. This anime revolves around Kinji, who possesses some special abilities. 
He is a Butei who goes to a special school that hones people like him to become the best detectives to fight to stop the bad peoples in Japan.
Kinji was once a part of the infamous Assault Division, who just wanted to live a normal life and forget about his past. But his life changes after a chance encounter with the Butei killer. 
Thankfully, Aria saves his life and demands him to be her partner. And his dreams of living a peaceful life were gone from then on.    
---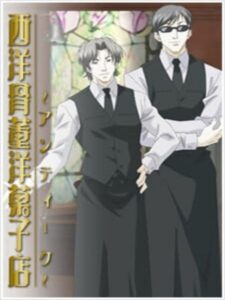 Antique Bakery is a BL anime that anime fans can watch on Hulu. The anime focuses on many themes like comedy, a slice of life, and romance.  
We see a group of guys who come together to run a pâtisserie. Keiichirō Tachibana, the owner of the bakery runs the shop and tries his best to find the man who kidnapped him when he was young. 
We also meet the pastry chef Yusuke, whose devilish charms can enamor any man. There is also Eiji, the apprentice chef who was a former delinquent, and Chikage, the waiter. Throughout the anime, we see these four men living their best lives and running the bakery together through laughter and romance.
---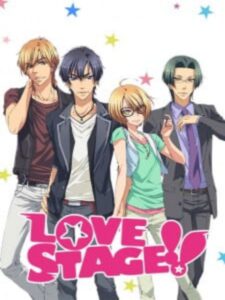 This LGBTQ anime on Hulu focuses on the romantic relationship between two men. Izumi comes from a family whose members all belong to the showbiz industry. He himself once acted in a commercial when he was young. 
But after growing up, his ambitions changed and, now he wants to be a manga artist. Problems arise when he meets someone with whom he acted in that one commercial. 
Ryouma, now a popular actor apparently, remained in love with Izumi since their first meet. He had no idea Izumi was a boy due to his feminine stature and name.  But even after knowing the truth about Izumi's gender, he does not falter. Now it is up to Izumi to sort out his own feelings for Ryouma.
---
This yaoi anime on Hulu is another LGBTQ anime that fans should check out. It focuses on the love story of three gay couples who come to love each other against all odds.
The anime adapts two mangas Junjou Romantica, and Junjou Egoist. The first couple is the high school student Misaki and a novelist Akihiko.
Misaki wishes to attend the prestigious college which his brother attended. But sadly, he could not excel in his studies on his own. And, this is the reason why he had to ask Akihito for help.
Akihito's friend, Nowaki, who is also in love with him, finds love in the kind-hearted Nowaki. But only time will tell if Nowaki can truly forget Akihito. Our third couple is Miyagi, who just can't escape from his ex-wife's brother Shinobu, who claims to be his soulmate. 
---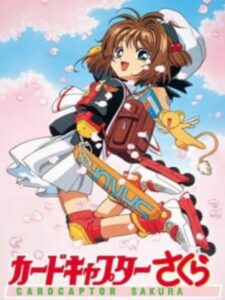 This anime is another show that masterfully handles its LGBTQ themes. The anime centers around Sakura, who accidentally lets out magical cards that she found in her basement.  
These Clow cards are named after Clow Reed, a sorcerer, and can take different forms once released. Cerberus, the guardian of the cards, informs her of her role. She must capture these cards with magic so that they can't wreak havoc. 
 She, with her best friend, thus starts to defeat these cards and seal them. Later Syaoran Li, the descendant of Clow Reed, also joins her in her quest. 
---
Must Read – (2021) Top 15 Best Yaoi Anime of all time Ranked
---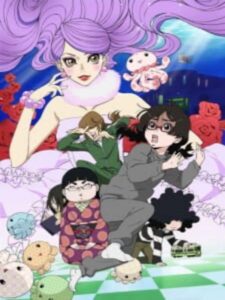 Though this anime does not focus on the conventional LGBTQ themes, it does shed light on gender fluidity via cross-dressing. Tsukimi is an unemployed otaku who wishes to be an illustrator. She has been obsessed with jellyfishes ever since her mother took her to an aquarium when she was a child.  
Now she lives with five other unemployed women and lives her life as a social outcast. One day, when she meets Kurako, a beautiful woman who helps her save a jellyfish, Tsukimi's life changes for good. 
She starts to visit Tsukimi's building often and forms a friendly relation with the ladies. But things become messy when Tsukimi finds out Kurako's secret. She is not a woman but rather a beautiful boy who loves to dress up. 
We are happy to see some LGBTQ representation on a platform like Hulu, but this much is definitely not enough. Indeed, we would love and wish to see more content that caters to everyone's preferences. 
We sincerely hope this article was able to provide recommendations according to our reader's preferences. Stay tuned for more exciting articles on your favorite anime, manga, webtoon, and shows. 
---
Do small things with great love.
Follow us on Twitter for more post updates.
Also Read-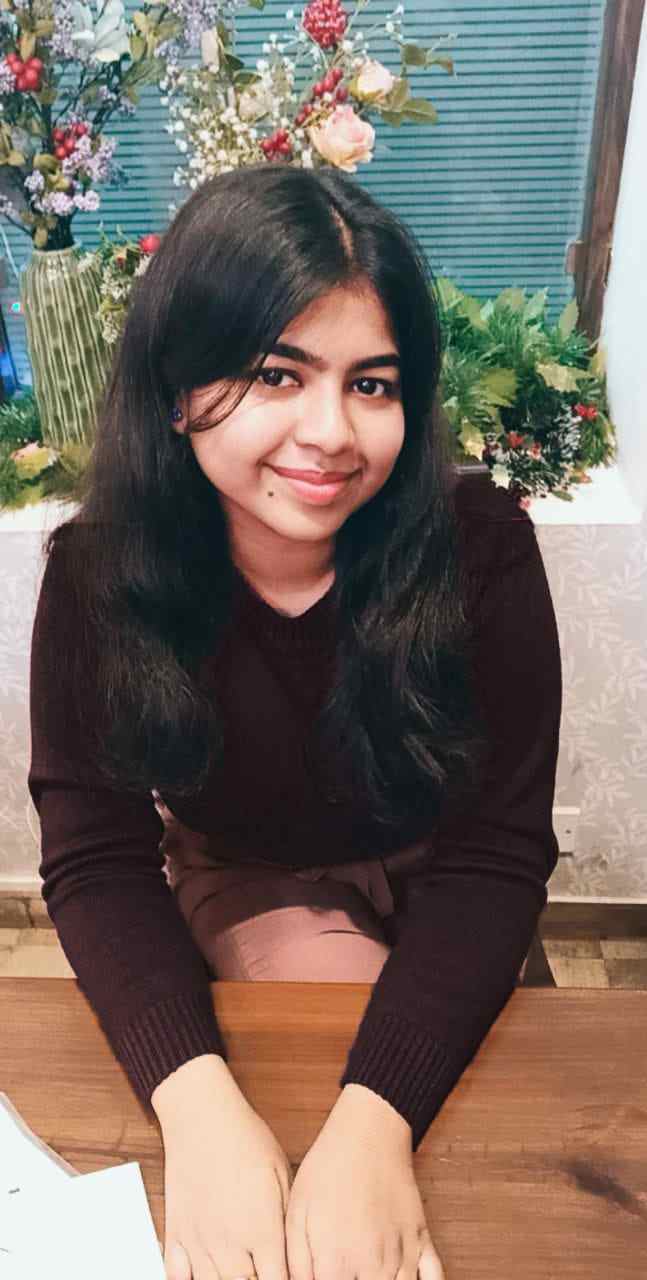 When I'm not writing for Otaku'sNotes, I can be found reading manga, watching anime, and shipping anime couples like there's no tomorrow. I also occasionally venture out whenever I need a reality check, but then soon, I find myself creeping back into my cozy abode. Nonetheless, I'm happy that I can write about my favorite topics and share my articles with enthusiastic readers.