Last updated on February 9th, 2022 at 11:41 am
Tubi Anime is one of the hottest platforms to stream anime for fans. Most of us are worried about having our favorite shows getting stuck behind a paywall. This is where Tubi anime comes into play, where viewers can stream their favorite shows without any worry. 
Although, they have to watch occasional ads to get that feature. Tubi anime has a wide range of shows available, and we are going to list the best shows in some of the most popular categories. Tubi is available in most regions, but their shows are region-specific. 
This means that the whole collection of animes provided by Tubi is not available in every region, with the exception of the US. Thus, if you are from a region outside of the US, you can only view these shows with the help of a VPN.
When it comes to using a VPN, we recommend using PIA VPN. You can use this link to avail heavy discounts.
---
Best Romance Anime On Tubi-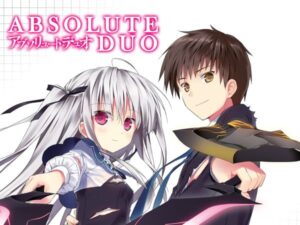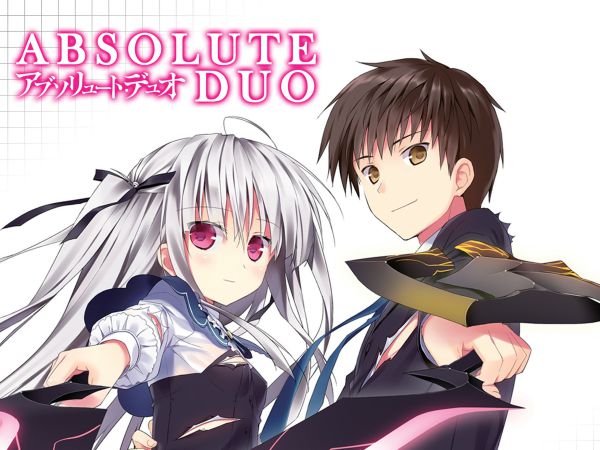 Mal Score – 6.48
Plot – Absolute Duo is one of those romance animes which also involve superpowers. The story constitutes special people who have the ability to produce weapons from their souls and are known as "Blazers." They go to the prestigious Kouryou Academy School in order to sharpen their skills. 
Tooru Kokonoe is one such student attempting to attend the school and takes part in the opening ceremony. His ability to produce a shield from his soul catches the eye of a certain student called Julie Sigtuna as they look to form the Absolute Duo.
Number of episodes – 1 season (12 episodes)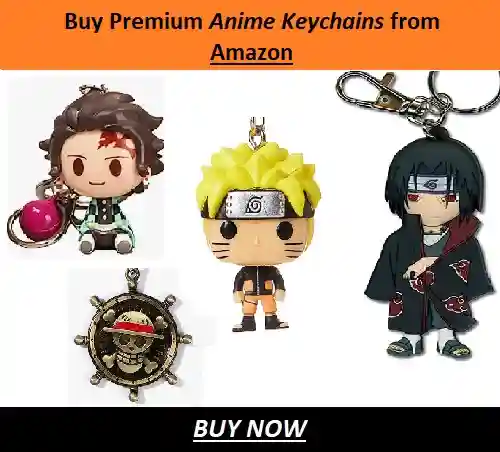 ---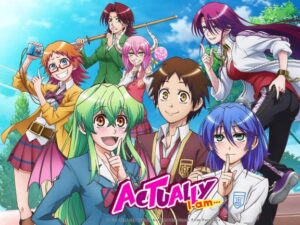 Mal Score – 6.88
Plot – Asahi Kuromine's life takes a wild turn when he comes to know that his crush, Youko is actually a vampire. He prevents Youko from quitting school by telling her that he would keep her identity secret.
However, this proves difficult as new characters enter the story and Asahi has to keep their secrets too. Thus, begins Asahi's adventure with his friends as he also tries to win over Youko.
Number of episodes – 1 season (13 episodes)
---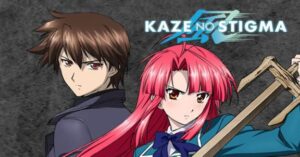 Mal Score – 7.23
Plot – In this anime, we follow a "Fuujutsu" user by the name of Kazuma Yagami who has the power to control and manipulate wind. However, this goes against his family ideals who are proficient in the use of fire.
As a result, he was exiled for four years and returned to find out that many members of his family have been murdered by wind techniques. Kazuma now has to team up with his family members against his will in order to find the culprit and clear his name.
Number of episodes – 1 season (24 episodes)
When it comes to using a VPN, we recommend using PIA VPN. You can use this link to avail heavy discounts.
---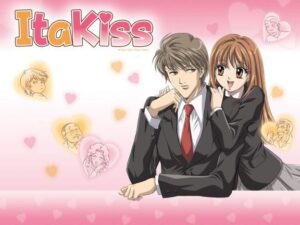 Mal Score – 7.48
Plot – This romantic comedy involves the story of Kotoko Aihara is forced to share a roof with Naoki Irie who happens to be her childhood crush.
Although it may seem like this situation increases her chances of winning over Irie, there are a lot of complications involved including Irie's mother. However, Kotoko refuses to give up on her long lost love and remains positive with her outlook.
Number of episodes – 1 season (25 episodes)
---
2) The Devil is a Part-Timer! –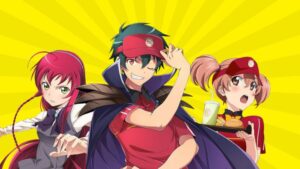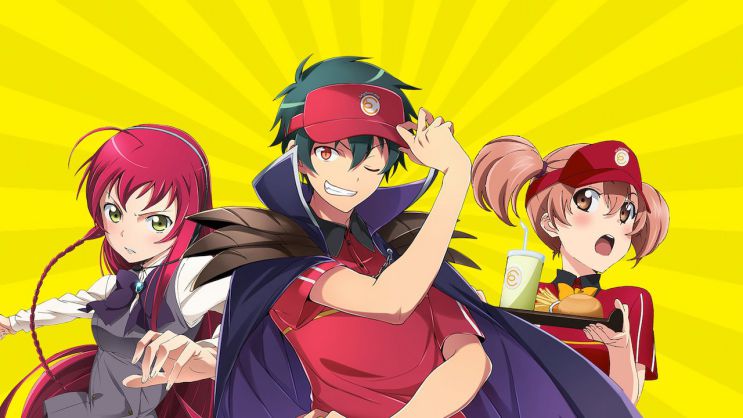 Mal Score – 7.80
Plot – The Demon Lord Satan who used to strike fear in the hearts of everyone is in a pinch after being teleported to the human world.
Now, he has to work in MgRonald's to survive on his own. But he refuses to give up on his plan of world domination and decides to climb up the corporate ladder and take over the earth.
Number of episodes – 1 season (13 episodes)
---
1) Ouran High School Host Club –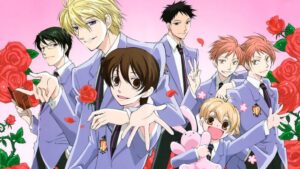 Mal Score – 8.18
Plot – Haruhi Fujioka has managed to get herself enrolled in the prestigious Ouran High School through a scholarship. One day she accidentally ventures into the music room to find the host club, which is comprised of beautiful boys whose sole purpose is to entertain the girls of the school. 
Owing to her boyish appearance, Haruhi finds herself involved with them as a fascinating adventure unfolds slowly.
Number of episodes – 1 season (26 episodes)
---
Best Gay Anime on Tubi-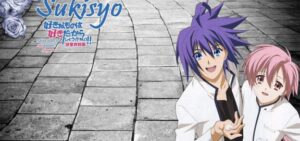 Mal Score – 6.69
Plot – The story begins with a student named Hashiba Sora who falls out of a 4th story window. As a result, he loses all his memories. Fujimori Sunao comes as his new roommate and introduces him as Ran. They find out that both of them have split personalities called Yoru and Ran who are in love with each other.
Although it creeps them out at first, they come to know some mind-blowing facts about their childhood and start falling for each other.
Number of episodes – 1 season (12 episodes)
Related- (2021) Top 15 Best Yaoi Anime of all time Ranked
---
Best Yuri Anime on Tubi-
Not all of them are Yuri animes but they involve girl protagonists and they are definitely worth watching.
6) Valkyrie Drive: Mermaid –
Mal Score – 6.09
Plot – Mamori Tokonome is embarrassed to go to school due to being teased by her surname. Things change for her when she wakes up one day to find herself restrained on Mermaid Island where another castaway Mirei Shikishima comes to rescue her.
Now, both of them need to utilise the full power of Mermaid Island in order to ensure their survival.
Number of episodes – 1 season (12 episodes)
---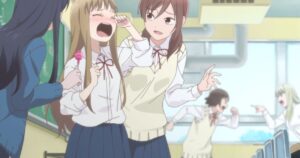 Mal Score – 6.58
Plot – The friend group of Eriko, Yuma and Ayano are excited about joining their new high school. However, they start off on the wrong foot as they break the rules by taking a tour of the school before the opening ceremony.
They realise that they had a lot of misconceptions about a girl's school and now they need to survive it together.
Number of episodes – 1 season (12 episodes)
---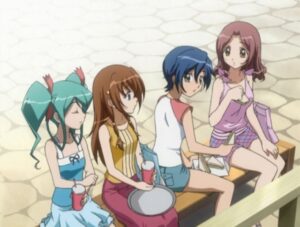 Mal Score – 6.70
Plot – UtaKata is about the 14-year-old Ichika Tachibana who planned to have an exciting summer vacation. However, little did she knew what laid in store for her.
Later that day, she found a girl coming out of the mirror and handing her a cellphone that allowed her to connect with 12 Djinns who watched over the world.  
Number of episodes – 1 season (12 episodes)
---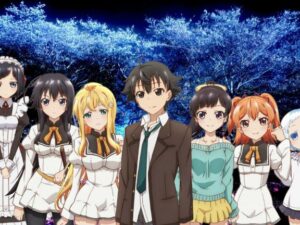 Mal Score – 6.76
Plot – Kimito Kagurazaka finds himself in a tough spot after getting captivated in a girls school on the assumption that he prefers men. He is being used as a test subject for the transition of the girls to the outside world.
However, protecting his secret is not an easy task as the girls around him make his life difficult and he somehow finds himself in the Commoner Club.
Number of episodes – 1 season (12 episodes)
---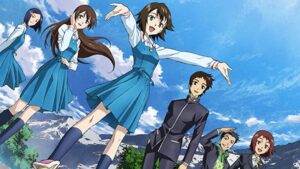 Mal Score – 7.34
Plot – When Shinichirou Nakagami comes to live with Hiromi Yuasa, he finds her depressed since her mother passed away.
He finds a cure for her after encountering Noe Isurugi who has the ability to curse people. However, Noe loses her tears in this process and Shinichirou knows the exact person whose tears she can steal.
Number of episodes – 1 season (13 episodes)
---
1) Long live! Sunshine!! –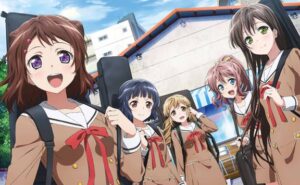 Mal Score – 7.39
Plot – Chika Takami is a normal school student who finds the chance to shine as a school idol. She gets inspired by the idol group at Otonokizaka High School and decides to form one in her own school.
However, it is easier said than done as Chika faces a lot of obstacles in her way but she still decides to continue making efforts as much as she can to realize her dream.
Number of episodes – 1 season (13 episodes)
---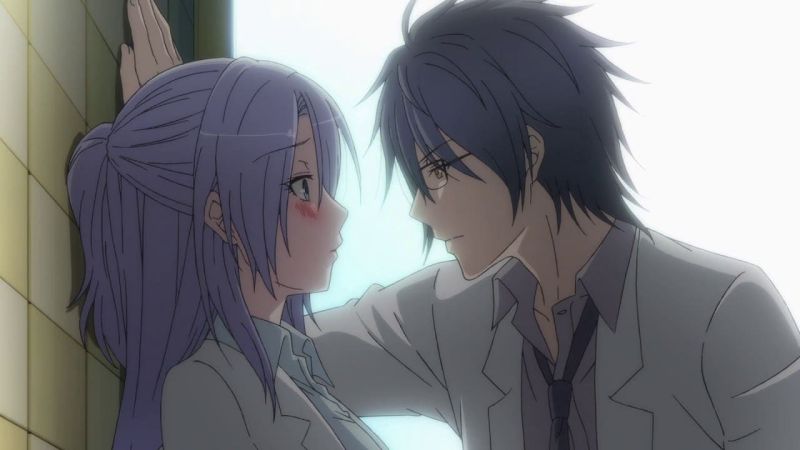 Related- (2021) Top 15 Best Love Anime to Watch With Your Girlfriend/ Boyfriend
---
Best Anime Movies on Tubi-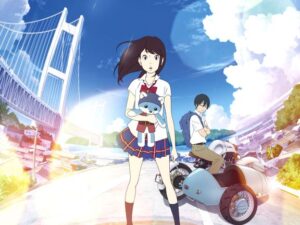 Mal Score – 6.91
Plot – Kokone Morikawa stars in this anime where she sees a strange dream every time she sleeps. In her dreams, she resides in the magical land of Heartland where she can't use AI.
She soon learns about her family's history and what her father tried to protect her from in the past. As the boundary between the two worlds starts getting thinner, Kokone has to protect her real-world from the danger that is about to befall.
---
6) The Case of Hana and Alice –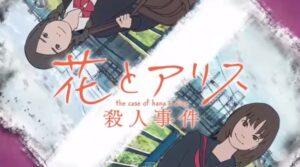 Mal Score – 7.30
Plot – The first day for Alice in her new school doesn't go as planned since she hears a strange rumour about how the previous occupant of her seat (Judas) was murdered.
Alice then decides to investigate the events and turns up at the door of her neighbour, Hana. Hana agrees to help her as both of them follow the trail of clues while increasing the bond between them. 
---
5) Big Fish and Begonia –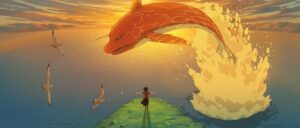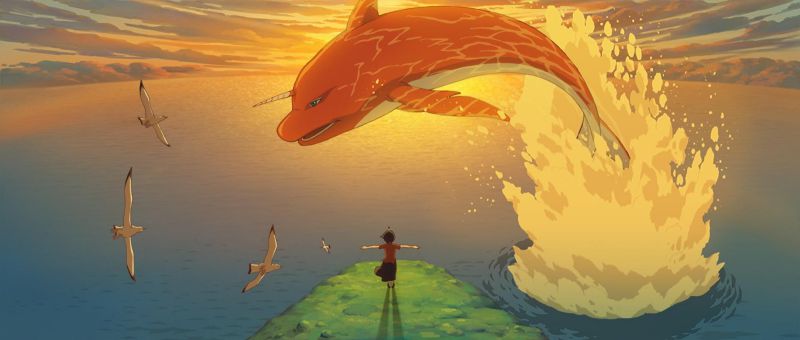 Mal Score – 7.54
Plot – Chun is a spirit who needs to go to the mortal realm and undergo the rite of passage. However, she gets caught in a fishing net and had to be rescued by a boy. The boy eventually drowns in the process and Chun returns to her world full of guilt.
She decides to ask the Soul Keeper to revive the boy and offers a part of her life in exchange. This leads to severe consequences as Chun is caught at a crossroads and must decide for herself.
---
Mal Score – 7.62
Plot – Aoyama is a very intelligent child for his age. This also leads to him getting teased by his classmates at school. Moreover, we also come to know that he has a crush on a cute lady from the dental office.
One fine day, he suddenly notices penguins appearing mysteriously around his neighbourhood for some reason. It piques his curiosity and he decides to investigate it with his crush. The investigation leads them to a weird sphere that can only be destroyed by the penguins. 
---
3) Liz and the Blue Bird –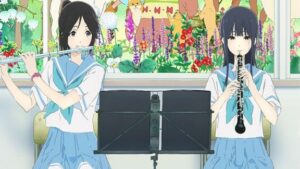 Mal Score – 8.20
Plot – Mizore and Nozomi are high school seniors who need to play the lead instruments in their musical concert. The concert is based on the Liz and the Blue Bird story where Mizore is playing Liz's role while Nozomi is playing the role of the bird.
But they are not able to play at the same wavelength as the distance between them keeps on increasing. As a result, they try to dive into their characters from a new perspective and discover harsh truths that they need to come to terms with.
---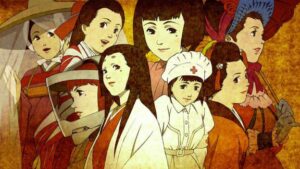 Mal Score – 8.26
Plot – Ginei Studio is set to be demolished which gives filmmaker Genya Tachibana an idea to make a commemorative film on Chiyoko Fujiwara's acting career. She somehow manages to schedule an appointment with her and takes cameraman Ida along with herself.
As Chiyoko starts telling her story, they get sucked into a wonderful journey of Japan's cinematic history which is intertwined with her acting career. They realise that she may have stopped acting 30 years ago but the curtain is yet to fall on her journey.
---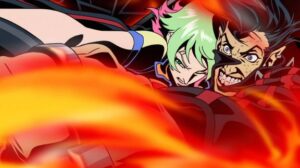 Mal Score – 8.29
Plot – This anime involves an enthralling race that takes place in the whole universe where only the best drivers compete against each other for the top spot. JP, the daredevil driver has qualified to participate in the race and is looking forward to it with his fellow human being, Sonoshee McLaren.
However, this year's race is going to be tougher than usual as the competition is set to take place on Roboworld whose residents are looking to do whatever it takes to win. This doesn't stop JP from participating as he trusts the speed of his car and heads over to the planet.
---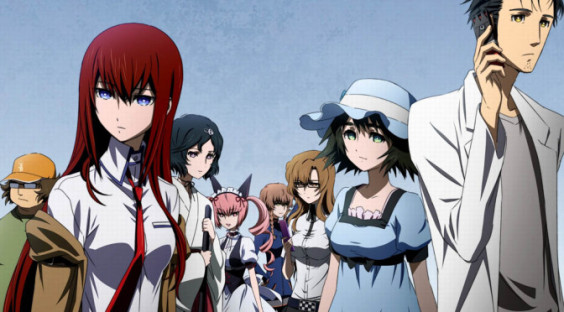 Must Read- (2021) Top 20 Most Addictive Anime Series Ranked 
---
Thus, we can see that Tubi Tv has not only an extensive collection of titles to choose from, but they are also quite diverse, belonging to various genres. 
Apart from the big names like Attack on Titan, you can also find some hidden gems on this platform. It won't be surprising to see Tubi Tv on the top in the coming years with the service it provides.
---
Follow us on Twitter for more post-updates.
Also Read –
Top 15 Best Ecchi Anime on Crunchyroll, Netflix & Funimation 2021

(2021) Top 15 Best Isekai Anime on Hulu, Crunchyroll & Funimation

(2021) Top 20 Best Action Anime on Netflix Ranked

(2021) Top 20 Best English Anime on Netflix Ranked

(2021) Top 30 Best Chinese Anime of all time (Ranked)

(2021) Top 20 Most Addictive Anime Series Ranked 

(2021) Top 30 Best Anime Couples, Loved Forever

(2021) Top 30 Best Korean Anime of all time Ranked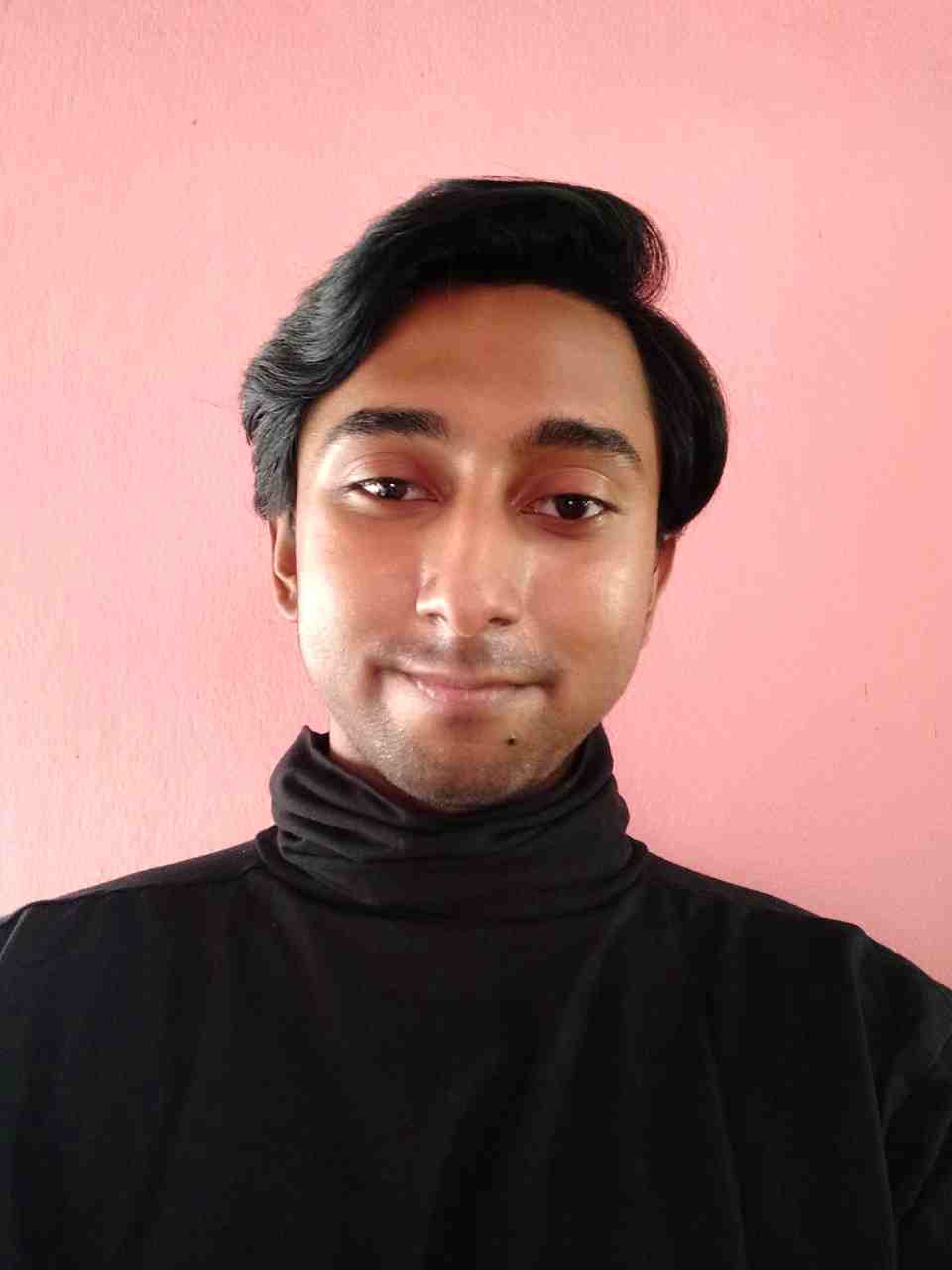 Life took a sudden turn for me when I finally decided to watch Kimi no nawa & Clannad. While both of them made me cry and introduced me to this vast world of anime. The Anime and Manga world is an escape for me from this complicated real world and serves as a relief. Being a content writer for OtakusNotes still feels like a dream and has been one of the best things to happen to me this year. It has been a productive distraction for me and I am loving every moment of it.