Last updated on March 25th, 2023 at 09:29 am
Vampire anime has continuously been a popular genre. The unique plotlines, lore and complex characters seem very attractive to the audience and tend to bring the viewers on the edge of their seats.
Streaming service Hulu provides various vampire-related anime to its subscribers which cater to multiple sub-genres such as romance, action, horror, etc. vampire romance anime generally tend to be amongst the most popular ones with a healthy female audience Rosario to Vampire. Although the action ones like Hellsing are not far behind in terms of popularity they are usually to be better in animation due to their action-heavy content.
In this post, we will discuss all genres including both romance and action. We hope you will find some underrated gems amongst the ones mentioned which you would not have heard about otherwise. Lets look at the Top 10 Best Vampire Anime on Hulu.
---
Must Read- (2021) Top 5 Best Vampire Anime on Netflix Ranked
---
Top 10 Best Vampire Anime On Hulu-
10) Blood-C –

Image Source: WallpaperHQ
MAL Rating- 6.53

Studio- Production I.G

Genre- Action, Horror, Mystery, Supernatural

Number Of Episodes- 1 Season (12 Episodes)
Saya, a seemingly ordinary girl, is a maiden of the shrine run by her father. Her friend's circle includes her neighbor, school friends, and teacher. She lives an everyday school life during the day, but when the night falls, Saya and her father fight against supernatural creatures called the "Elder Bairns," who possess objects and feed on blood. She's a skilled swordsman. However, she constantly suffers from irregular memories and is unable to remember them. What is the secret behind the village and Saya's life?
---
MAL Rating- 6.79

Studio- GONZO

Genre- Comedy, Fantasy, Romance, Ecchi

Number Of Episodes- 2 Seasons (26 Episodes)
Tsukune Aono gets accidentally admitted into a Youkai Academy, which is a school attended by monsters. He keeps the fact that he is a human a secret and forms bonds with the monsters there. He befriends Moka in the school, who loves being with Tsukune and especially feeding on his blood. During a fight, Tsukune accidentally removes Moka's rosary, and this brings out the fact that Moka has been a vampire all along.
---
8) Devil's Line –

Image Source: Otakubase
MAL Rating- 6.83

Studio- Platinum Vision

Genre- Action, Drama, Horror, Romance, Supernatural

Number Of Episodes- 1 Season (12 Episodes)
Deadly creatures Vampires live amongst humans, with the Government unaware of their existence. They cannot be differentiated from humans based on their appearance. They do not survive on blood, but certain conditions lead to them turning into beasts; Tsukasa Taira, a university student, comes to know of the existence of Vampires after her friend turns out to be one. Her friend is arrested by Yuuki Anzai, a vampire-human hybrid. Tsukasa finds herself getting attracted to him while Anzai tries to keep his instincts of devouring Tsukasa in control while trying to maintain their relationship.
---
MAL Rating- 6.94

Studio- Studio Deen

Genre- Drama, Mystery, Romance, Supernatural

Number Of Episodes- 2 Seasons (26 Episodes)
Cross Academy has two separate classes: the Day Class and the Night Class. Prefects Yuuki Cross and Zero Kiryuu keep order between the classes as classes rotate in the evenings. Night Class is full of elites who are challenging to manage. However, it is necessary as those "elites" are vampires. Yuuki and Zero protect the secrets of the Night Class and maintain the safety of the ignorant Day Class. Can vampires and humans co-exist in the Cross Academy?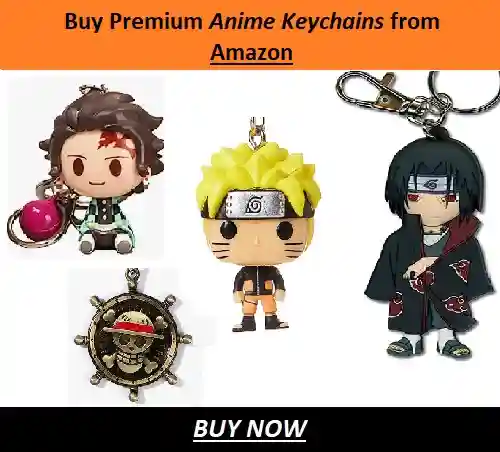 ---
6) Blood Lad –

Image Source: Wikipedia
MAL Rating- 7.29

Studio- Brain's Base

Genre- Comedy, Ecchi, Supernatural

Number Of Episodes- 1 Season (10 Episodes)
Staz is one of the most powerful and ruthless demons in the Demon World who is obsessed with Japanese Otaku culture and spends all day reading manga and watching anime. One day Fuyumi Yanagi, a Japanese girl accidentally wanders into the Demon World. This excites Staz but he is unable to meet her as a demon attacks his territory while she is crushed by a carnivorous plant and is turned into a ghost. Staz promises to bring her back to life and we follow his adventures on his path to resurrect Fuyumi.
---
5) Owari No Seraph –

Image Source: Besthqwallpapers
MAL Rating- 7.49

Studio- Wit Studio

Genre- Drama, Mystery, Action, Fantasy, Supernatural

Number Of Episodes- 2 Seasons (24 Episodes)
The series is set in a world where a mysterious virus has wiped most of humanity, leading to the emergence of hungry vampires who promise to protect survivors in exchange for their blood. We follow an orphan named Yuichiro to get revenge by eliminating every vampire. The only way to crush them is by mastering Cursed Gear, advanced demon-possessed weapons. He joins the Japanese Imperial Demon Army in order to complete his revenge against the monsters who destroyed his family.
---
MAL Rating- 7.49

Studio- GONZO

Genre- Action, Horror, Supernatural

Number Of Episodes- 1 Season (13 Episodes)
Hellsing, a secret organization, has been battling supernatural creatures to keep people safe. Faced with the threat of the undead, the Organization and its strongest soldier, a vampire named Alucard, must defeat the undead, which may not be all that meets the eye with secret forces moving behind the shadows who intend to revive the Nazi Group. Hellsing and Alucard must battle out a three-sided war in order to bring peace to the world.
---
3) Kekkai Sensen –

Image Source: PlayerOne
MAL Rating- 7.62

Studio- Bones

Genre- Action, Comedy, Supernatural

Number Of Episodes- 2 Seasons (24 Episodes)
Hellsalem's Lot, formerly known as New York, is home to various supernatural creatures including humans who have been living together. Three years ago, a gateway opened between earth and The Beyond, trapping humans and creatures from Beyond in a bubble that was closed to the outside. Libra, the secret organization ensures order is maintained in Hellsalem's Lot. Leonardo obtains the "All-seeing Eyes of the Gods" and ventures out to the city in order to find answers on the ability. He goes on to join Libra and we follow his adventures as he runs into all sorts of strange creatures while trying to find an answer.
---
MAL Rating- 7.92

Studio- Bones

Genre- Drama, Mystery, Fantasy, Supernatural

Number Of Episodes- 1 Season (12 Episodes)
Vanitas was the most hated vampire amongst his kind due to being born on a full blue moon as compared to the rest who were born on a red moon. He creates the "Book of Vanitas" in order to exact revenge on vampires. Noe travels to Paris in an airship to find the Book but is attacked by a vampire, which leads to his meeting with Vanitas, a human doctor who focuses on Vampires. The doctor inherits the name and the Book from Vanitas and uses it to heal Vampires. Noe and Vanitas join forces to heal vampires but face the threat of the Charlatan, who may be responsible for corrupting Vampires.
---
1) Jojo's Bizarre Adventures –

Image Source: Wallpaper fire
MAL Rating- 7.95

Studio- David Production

Genre- Action, Adventure, Romance, Supernatural

Number Of Episodes- 6 Seasons (152 Episodes)
The story follows the Joestar family who has the responsibility to fight against supernatural foes. It begins with Jonathan Joestar and Dio Brando's rivalry in part one. Dio's jealousy and desperation lead to him using the ancient Aztec mask in possession of the Joestars which grants him superpowers and sets the tone for the rest of the series and its consequent parts. Part 6: Stone Ocean is currently airing.
These are the best Vampire related anime currently available on Hulu. Hulu may require VPN to access since its services are region-specific. We hope this article helped you find new vampire anime and you thoroughly enjoy them whenever you watch them. We will keep publishing more such articles. Till then, stay tuned.
When it comes to using a VPN, we recommend using PIA VPN. You can use this link to avail heavy discounts.
---
Do small things with great love.
Follow us on Twitter for more post updates.
Also Read-
Anamika loves words and stories and putting them to pages. She also loves anime, manga, books, movies and everything fantasy. She has been a fan of anime since childhood and her admiration for it only grew with years. Her passion for writing is even more elevated by writing about the things she loves.