Last updated on February 22nd, 2023 at 01:26 pm
Black Clover Chapter 351 is just around the corner, and we have already received the spoilers and raw scans for the chapter. Last we saw, Asta had saved Sister Lily and went on to the five-headed dragon as its opponent.
The situation also looks grave, concerning Asta as well as the Clover Kingdom. Lucius will make his move in 3 more days and will consume the magic in the whole world if he is not stopped.
Black Clover Chapter 351 Spoilers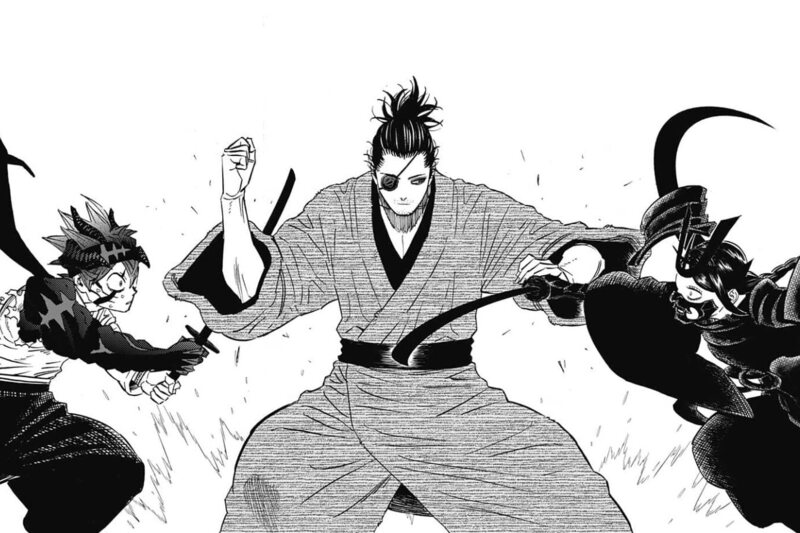 We see the Ryuzen 7 in action again, and this time the chapter focuses on Ryuya and Yosuga. This chapter delves a bit into their past and explains how Ryuya obtained his power.
It also follows the events of Ryuya becoming the Shogun of the Land of the Sun. It also looks like there are a few problems Asta is facing while fighting against the Five-Headed Dragon and Paladins.
First and foremost, it seems that the

 Dragon cannot die

 by being cut 

from Anti-Magic

because of its

regenerative power.
This means that 

Asta is out

 of the battle now, and it is up to 

Ryuzen 7 and R

yuya

 to take care of the monstrosity.
Ryu screams that he has been there and

seen Yosuga for the longest.
He also knows that Yosuga will be

able to defeat that monster.
After this, we delve into the past of Ryuya and

Yosuga and understand that they were rivals.
Ryuya had magic

in his past but s

acrificed all of it to obtain 

Tengetsu

.
Yosuga thinks

 that 

it is worth

less

 losing all of Yoryoku to obtain this power, but 

Ryuya thinks otherwise

 and gains this ability.
Ryuya said that he would now

give up 

all of his Yoryoku to Yosuga

 in exchange for this power.
With this power, Ryuya sav

ed countless lives of the people of Koushuu. And after this, he stopped being a rival of Yosuga too.
Even if he is powerless, 

Ryuya

 still 

helps his people

several

times.
After everything he did for his people, everyone

followed Ryuya of their own accord when he wasn't Shogun yet.
It was finally time to decide on the 

Shogun of

the Land of Sun

, and people were divided among 

Yosuga and Ryuya

.
By this time, Ryu did not even possess an

ounce of power, even after he had helped his homeland countless times.
A few people favored 

Yosuga

as he

possessed the 

strongest Yoryoku

 in their land.
But, Yosuga knew that it was 

Ryuya

 who 

was more suited

 for being the Shogun than him.

With this, he finally asks 

Ryuya

 to take on the position of the Shogun, and he will become one of the Ryuzen 7.
---
Black Clover Chapter 351 Release Date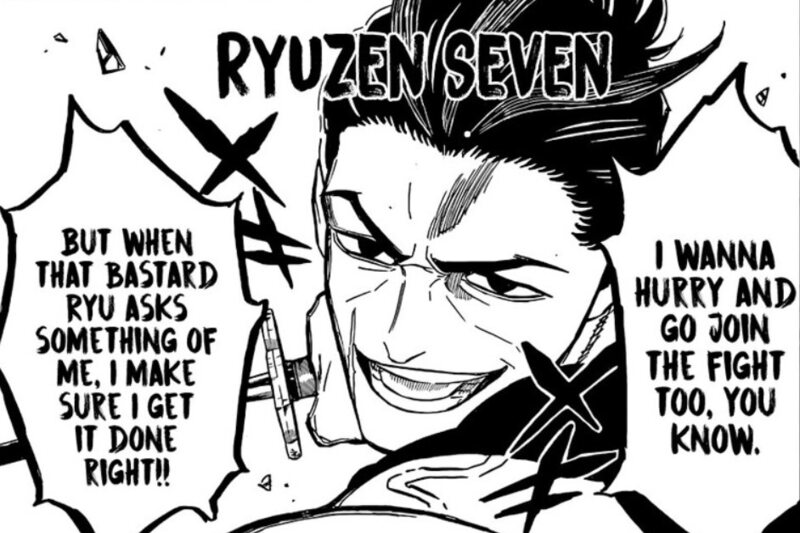 Black Clover Chapter 351 will now release on 20th February. We will be regularly all updates regarding Black Clover, so make sure to check us out here.
The raw scans for the chapter generally get released every Wednesday, and we will update the next article accordingly. The manga is available to read on the official Shounen Jump website, which also updates the release date of the next chapter.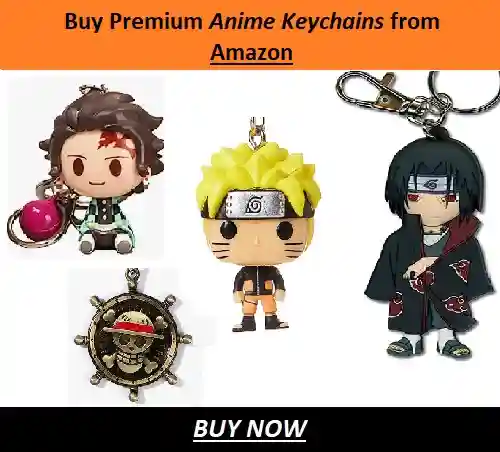 With this, we will conclude our article on Black Clover Chapter 351 Spoilers and Raw Scans. We wish to come back again with newer and more interesting topics, so make sure to check some of our works here.
---
Do small things with great love.
Follow us on Twitter for more post updates.
Also, Read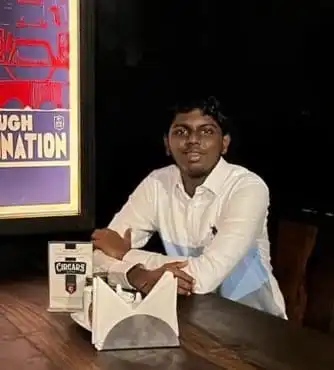 Eswar Keshav is an ardent anime fan for more than a decade. Along with this, he also has been following anime and manga updates for years. He is also enthusiastic and passionate when it comes to writing about his favorite things. Combining his love for writing and his love for anime and manga, his articles speak of his love for the genre.