Last updated on February 4th, 2023 at 12:55 am
The most attractive aspect of anime is the experience of watching action scenes animated to perfection with realistic detail. And so today, we bring you the Top 10 Best Adult Anime on Funimation.
There is much mature anime on Funimation due to their significant demand among youngsters. Adult anime mostly appear under the shounen, thriller, psychological, or horror sub-genres of action.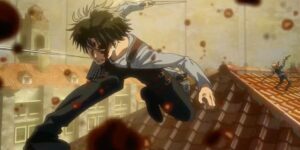 Below we've noted for you some of the adult anime on Funimation that are ranked according to their MAL scores. So without further ado, let's get into our listing of the Top 10 Best Adult Anime on Funimation.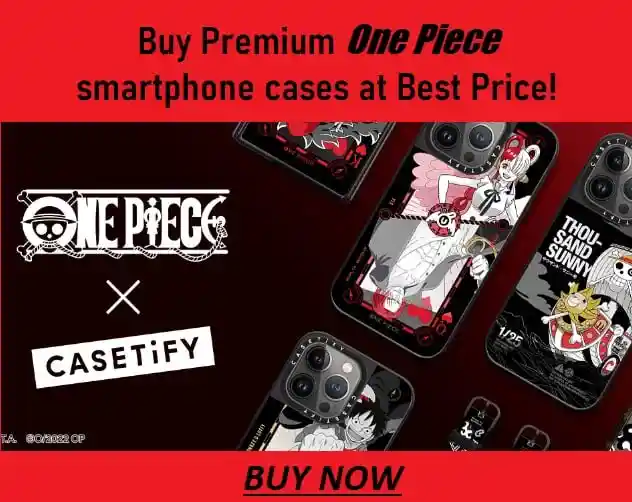 Top 10 Best Adult Anime on Funimation-
MAL Rating – 7.49
Plot – Yukiteru Amano is a high school outcast deeply connected to his smartphone, which uses a diary. He also has two imaginary friends Deus Ex Machina- the God of Time & Space, and Murmur, the servant. 
One day Deus grants Yukiteru a Random Diary ability which lets him view diary entries from the future. However, the power doesn't come for free or without punishment and reward. 
Thus he is forced to fight 11 other diary owners to survive and gain Deus' position.
Number of Episodes – 1 Season (26 Episodes)
---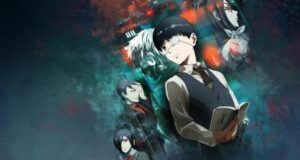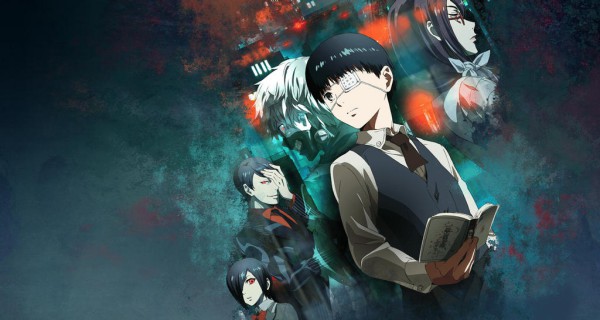 MAL Rating – 7.80
Plot – Tokyo isn't safe for mere humans alone. This has been because ghouls disguise themselves as humans and can roam in broad daylight.
With these ghouls looking exactly like humans, most of the people are conscious and wary of each other. However, albeit Ken Kaneki fears them, he becomes one of them when a date goes wrong.
Therefore as someone who chooses to protect humans despite being a ghoul, he faces many hardships. Thus he must now fight those on the other side.
Number of Episodes – 4 Seasons (48 Episodes)
---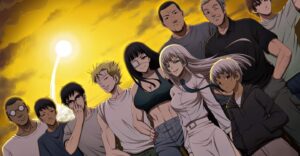 MAL Rating – 7.83
Plot – Jonathan Jonah Mar is a child of war who despises weapons and their dealers. However, due to certain circumstances, he ends up becoming the bodyguard of Koko Hekmatyar, an international arms dealer. 
As he is involved in this dangerous and illegal line of work, they must evade multiple dangerous foes. And so, he must now work to protect Koko and her idealistic goal of world peace.
Number of Episodes – 2 Seasons (24 Episodes)
---
MAL Rating – 8.04
Plot – Rokurou Okajima is a businessman with a dull life who is granted a change of pace through a delivery trip. However, as he travels to Thailand for this trip, things soon go downhill. 
This is because he is captured by a mercenary group called the Black Lagoon. But with no one to help him, he is now a deserted captive in Roanapur. 
And so, he must now change his entire life to survive. This we witness as he transitions from an average businessman to a ruthless mercenary.
Number of Episodes – 2 Seasons (24 Episodes)
---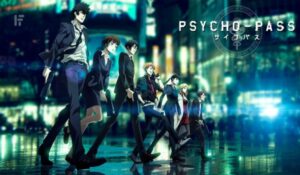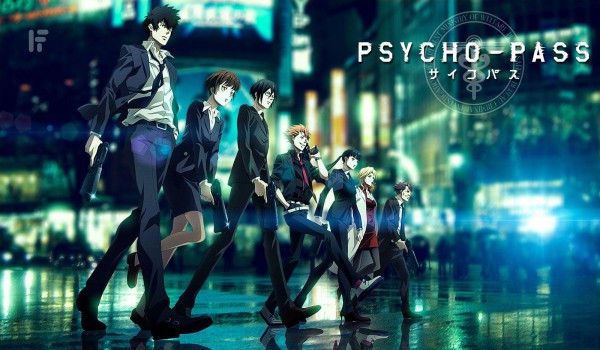 MAL Rating – 8.36
Plot – In a future dystopia, the threat posed by people is measured by a tool that shows a person's mental and emotional status. This is called a psycho-pass. 
The psycho-pass decides whether or not an individual would be damaging to society and is backed by the Crime Investigation Department.
Here, Akane Tsunemori is a rookie inspector who works for the Ministry of Welfare's Public Safety Bureau. So she uses her superior intellect to catch criminals and protect the general public alongside her unique criminal associates.
Number of Episodes – 3 Seasons (39 Episodes)
---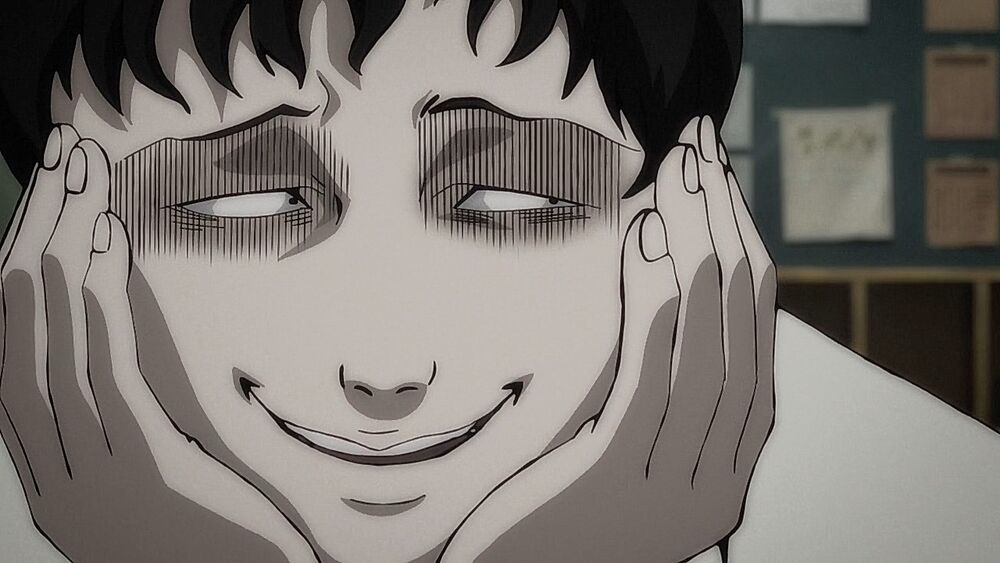 Also Read – (2021) Top 10 Best Horror Anime on Funimation Ranked
---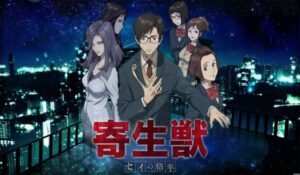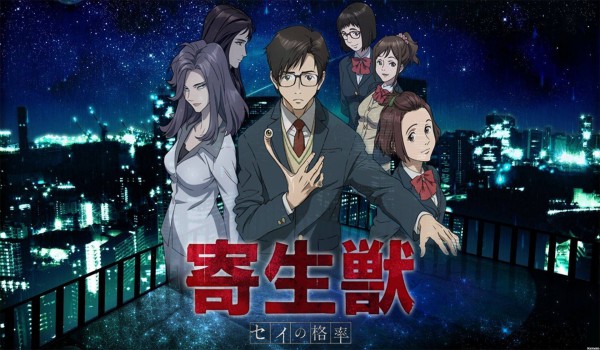 MAL Rating – 8.37
Plot – The young Shinichi Izumi, is infected by an alien parasite that uses human hosts to survive. However, due to Shinichi's efforts, the parasite fails to do so. This results in the parasite residing in Shinichi's right hand and being able to modify it.
Being an anomaly, they are now targeted by the alien species who have acquired human hosts. Thus they must fight for survival as a team in an attempt to completely rid the earth of these aliens.
Number of Episodes – 1 Season (24 Episodes)
---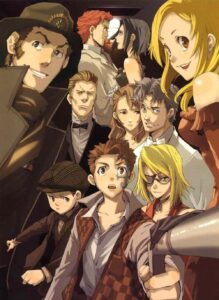 MAL Rating – 8.40
Plot – In 1711 a group of alchemists was granted the Elixir of Immortality. They are then instructed to eliminate each other until there is only one survivor left. 
However, the group of now-immortals decide not to do so, destroy the elixir, and then separate for good. This is because one of them, Slizard Quates, starts eliminating his fellow immortals. 
Centuries later, Slizard recreates the Elixir of Immortality but soon loses it. And so we follow the stories of now-immortal underworld characters who are destined to ruin the world.
Number of Episodes – 1 Season (13 Episodes)
---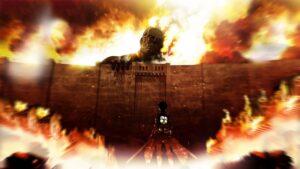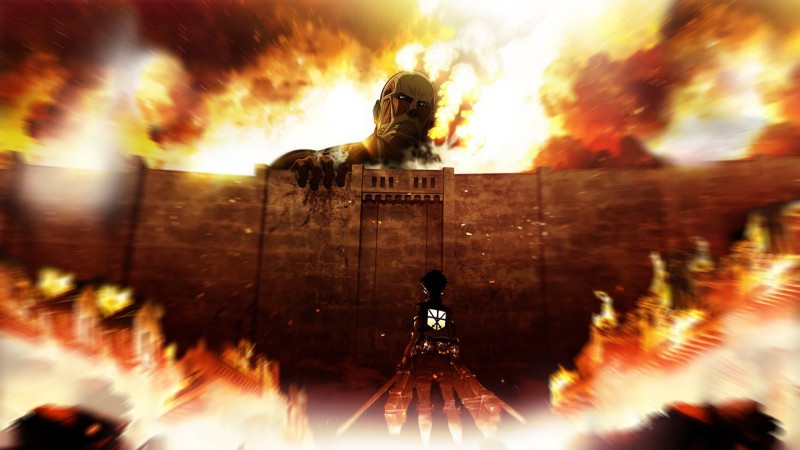 MAL Rating – 8.51
Plot – After the emergence of massive humanoid Titans, humanity is forced to cover behind walls. Scared and cautious of the life beyond the walls, the citizens live lives crammed with fear. 
But at some point, the walls are compromised by Titans, lives are lost, and destruction takes place. These unfortunate circumstances cause Eren Yeager and his friends to join the military to fight for freedom and survival.
Number of Episodes – 5 Seasons (75 Episodes)
---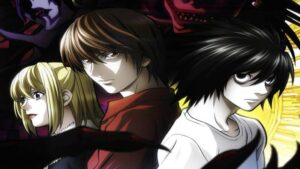 MAL Rating – 8.63
Plot – Shinigamis possess a Death Note that helps them crush humans with just their names. However, when a shinigami Ryuk drops his death note on Earth, it is picked up by Light Yagami. 
Light is now able to see the shinigami and can also hand out death sentences with the scribble of a name. So as he aims to create a crime-free world through his alias Kira. 
Thus we witness the efforts of the Japanese police to stop him and his attempts at mass-massacre.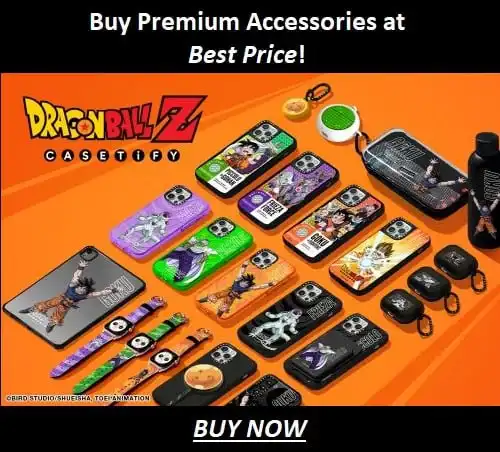 Number of Episodes – 1 Season (37 Episodes)
---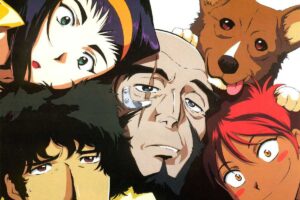 MAL Rating – 8.77
Plot – In the post-apocalyptic situation of 2071, humanity colonizes the planets and moons of our solar system. Here, as a crime control measure, the Inter Solar System Police sets up bounty hunters to chase criminals. 
These bounty hunters are known as Cowboys and are compensated for their work with money. And so we meet the unique team of bounty hunters aboard the spaceship Bebop. 
This team leads us to witness their disastrous mishaps backed by dark pasts.
Number of Episodes – 1 Season (26 Episodes)
With this, we conclude with our listing of some of the Top 10 Best Adult Anime on Funimation. We hope you enjoyed the titles of adult anime on Funimation.
As usual, we'll be back with another top 10 articles, so till then, stay safe, stay tuned, and stay hyped.
---
Follow us on Twitter for more post-updates.
Also Read –
(2021) Top 20+ Best Yuri Anime on Crunchyroll, Netflix, Hulu & more

Top 15 Best Ecchi Anime on Crunchyroll, Netflix & Funimation 2021

(2021) Top 15 Best Isekai Anime on Hulu, Crunchyroll & Funimation

Top 15 Best Ecchi Anime on Crunchyroll, Netflix & Funimation 2021

Anamika Das loves words and stories and putting them to pages. She also loves anime, manga, books, movies and everything fantasy. She has been a fan of anime since childhood and her admiration for it only grew with years. Her passion for writing is even more elevated by writing about the things she loves.