Last updated on June 7th, 2023 at 07:36 pm
Black Clover Chapter 361 further increases our expectations and hype for all the battles so far. Noelle unleashes her new spell, Sea Dragon's Roar, and we see that the Sea God itself appears in the attack.
Noelle and Acier start their battle in the most flashy way possible. Meanwhile, we see Yuno is all beat up and is trying his hardest to stop all attacks from Lucius.
Lucius understands that Yuno can keep up due to his agility of Star and Wind magic. He is using his Conjunction as well as his Wind spells to increase his speed.
However, Lucius blocks this next attack from Yuno and says that he should control Yuno's soul with this attack. But, at the same time, Yuno creates a shield of wind, that rebuffs all attacks.
He unleashes his new Wind Spirit Creation Magic: Spirit of Notus. Just when Lucius is surprised about this spell, we see that Yuno further sped up. Yuno knows he will not last long, and wants to end this battle soon.
Lucius thinks that this cannot be, and based on his predictions the strongest Yuno, should have been the one born in the Spade Kingdom. In this reality, there was never a rebellion in that Kingdom and still, it took Yuno several years to master Star magic.
But, this Yuno had mastered Star magic in a year and was even stronger. Lucius keeps saying this about everyone else. Noelle Silva should have never been this strong. Mereoleona should have been instantly killed by Morris. Fuegoleon was supposed to die long back.
And all the Magic Knights were supposed to have wiped out by now. Lucius tries to understand the reason all of his predictions turned out to be wrong.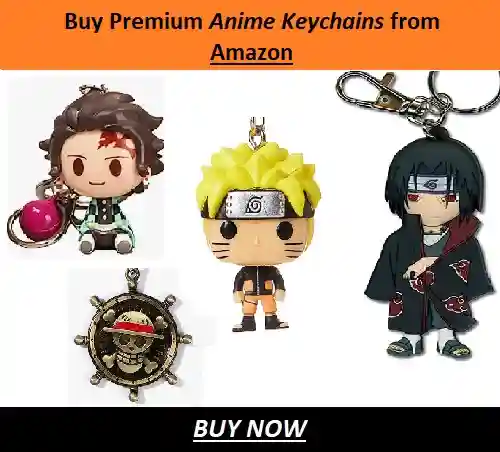 He says that this Yuno and the future of this world can't be read. This was all due to the influence of Asta on this world. Yuno's attack finally lands, as he slashes Lucius with his Wind blade.
Black Clover Chapter 361 Spoilers-Prediction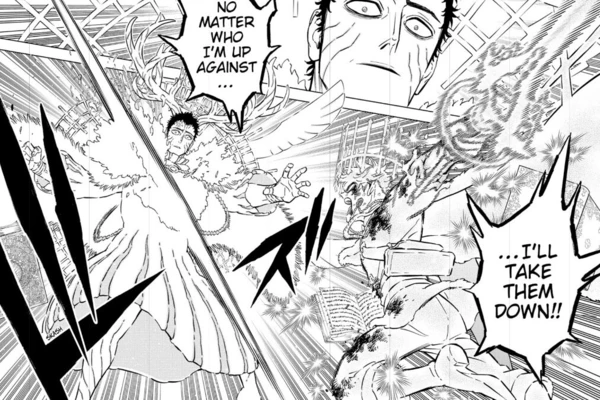 We have gotten some of the best fights in the whole series, in this arc, and it's only the start. There are still a lot more fights and duels, which are still yet to conclude.
Most probably, the continuation of this Yuno and Lucius fight, will not be present in the next chapter. This will build more hype and suspense, for the following chapters.
Although, we can say for sure that Lucius still has some other tricks up his sleeves. Lucius might take a lot of damage from Yuno's strike, but that will be the end of this battle.
He is now being cornered, and we are yet to see the true power of Astaroth. Since Lucius now has the power to construct a Human body from nothing, he might as well use it on himself.
This might mitigate the damage to his body by a little, but we should wait and see what happens. Most probably in the next chapter, we will be seeing a continuation of either Yami vs Morgen, Mereoleona vs Morris, or Noelle vs Acier.
The most probable fight we might see is Yami vs Morgen. Last we saw, Morgen escaped Jack's last strike and appeared in front of Yami. Yami should also make up his mind, and face his past.
It makes the most sense for Yami to win this fight, due to his past with Morgen. And since both of them have opposite Magic attributes, it would become an interesting fight.
---
Black Clover Chapter 361 Release Date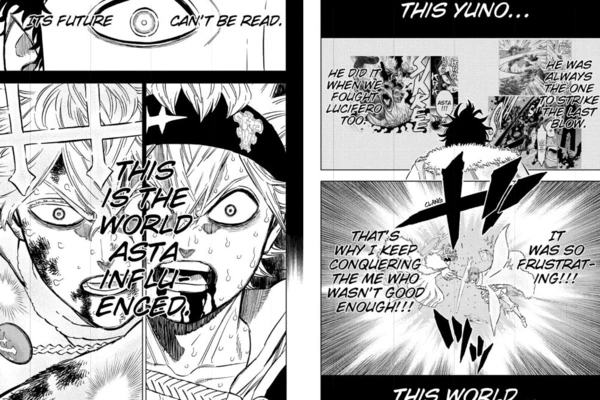 Black Clover Chapter 361 should release on 11th June. It seems that the manga will be on a break next week. So, we will also not have spoilers of the chapter this week.
The full spoilers and raw scans for the chapter should now release on 7th June. We will be updating this article, once the full spoilers and raw scans are released.
This marks the end of our Black Clover Chapter 361 predictions and spoiler article. For more interesting and fun content regarding other manga series, check our posts here.
---
Do small things with great love.
Follow us on Twitter for more post updates.
Also Read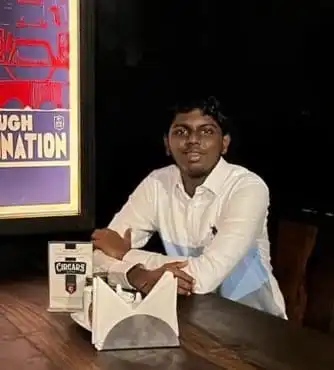 Eswar Keshav is an ardent anime fan for more than a decade. Along with this, he also has been following anime and manga updates for years. He is also enthusiastic and passionate when it comes to writing about his favorite things. Combining his love for writing and his love for anime and manga, his articles speak of his love for the genre.