Last updated on June 14th, 2023 at 08:00 pm
The last chapter of Black Clover ended at an exciting place where Yuno's fierce battle against Lucius is reaching its conclusion, keeping fans at the edges of their seats. It's no wonder that fans are itching for the next chapter to drop. Well, the wait is over as the spoilers for the new chapter are out. So, here are Black Clover Chapter 361 spoilers and release date.
Black Clover Chapter 361 Spoilers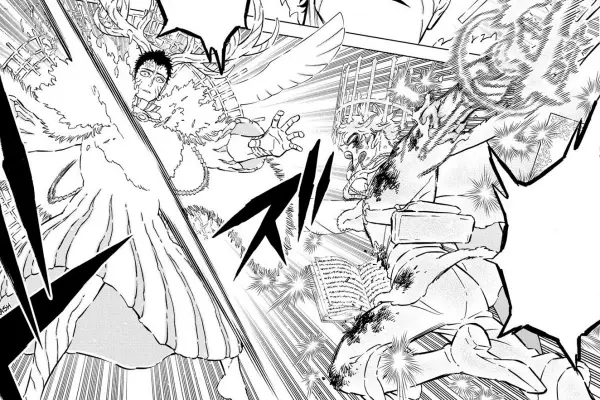 As per the spoilers, the title of Black Clover Chapter 361 is "Doomsday Army". The chapter starts with Yuno and Lucius at the seeming conclusion of their fight. Yuno has finally defeated Lucius but the man is back to his uninjured self, smiling at the young wizard.

Lucius explains that he currently holds soul, body, blood and bone magic. And as a result, can even create clones of himself. Then several clones of Lucius surround Yuno.

Lucius thinks to himself that though Asta and Yuno are beyond his foresight, his plan still remains flawless, and he'll soon become the Wizard King of this land.
Though things now look bleak for Yuno, Noelle believes that all hope is not lost.
The next panel shows the Black Bulls and Vanessa, asking the Witch Queen for her help to find a certain someone.

The Witch Queen says she knew that they'd come. She informs them that Asta is indeed alive, but in a faraway land.

Though everyone is happy, Asta is too far away from them for the Queen to summon him.

This is where Dorothy intervenes, saying that they need Asta to defeat Lucius since Asta is "the only future that Lucius could not read".
She believes that by the combined force of the Witch Queen, Vanessa and her, they can bring Asta back. The Black Bulls, together with Dorothy and the Witch Queen perform a special magic, the Door of Destiny, which lets the user meet the person they want to see most in the world.

The magic works. Asta is back!
---
Black Clover Chapter 361 Release Date
Black Clover Chapter 361 is scheduled to be released on Sunday, June 11, 2023. As usual, the time of release will not be the same in every time zone. So, make sure to note the release time at your time zone from the list below:
Pacific Standard Time: 7 am, Sunday, June 11, 2023
Eastern Standard Time: 10 am, Sunday, June 11, 2023
Greenwich Mean Time: 3 pm, Sunday, June 11, 2023
Central European Time: 4 pm, Sunday, June 11, 2023
Indian Standard Time: 8.30 pm, Sunday, June 11, 2023
Philippine Standard Time: 11 pm, Sunday, June 11, 2023
Japanese Standard Time: 12 am, Monday, June 12, 2023
Australia Central Standard Time: 12.30 am, Monday, June 12, 2023
Fans can read the new chapter on Shueisha's official manga platforms Viz Media and Manga Plus from June 11 and onwards. Black Clover Chapter 361 also notifies that there will not be any break next week. So, Chapter 362 will be available for all from June 18.
If you're an avid fan of manga and anime, follow Otakus' Notes for updates, news and fun contents.
---
Do small things with great love.
Follow us on Twitter for more post updates.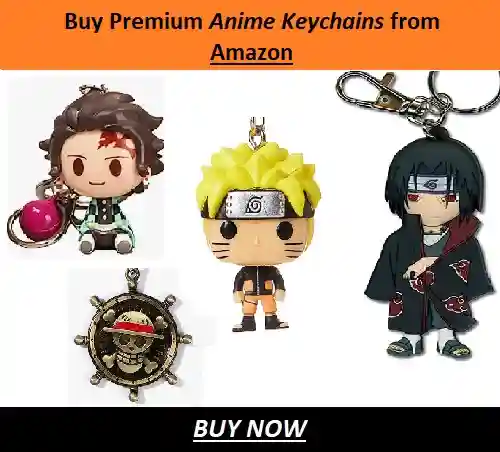 Also Read
Anamika loves words and stories and putting them to pages. She also loves anime, manga, books, movies and everything fantasy. She has been a fan of anime since childhood and her admiration for it only grew with years. Her passion for writing is even more elevated by writing about the things she loves.