To bring to you a touch of nostalgia, today we present an article on the Top 10 Most Popular Old Lady Cartoon Characters.
Cartoon characters have been a huge part of our childhood. They've almost quite literally raised us with their morals and themes of friendship and understanding.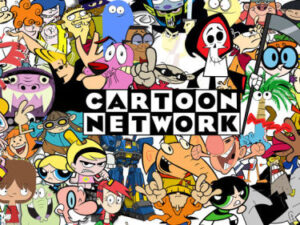 We're sure that most of us have a distant nostalgic memory of watching cartoons on Cartoon Network and then craving the same homey feeling in the anime we watch. 
Even if you may not know or remember the names of the old lady characters that made our childhood, we've got you covered. 
Below is our listing of the Top 10 Most Popular Old Lady Cartoon Characters, we hope to remind you of the past. We also hope that you enjoy it with as much child-like wonder as you can. 
Top 10 Most Popular Old Lady Cartoon Characters-
10. Grandmama Eudora (The Addams Family)

–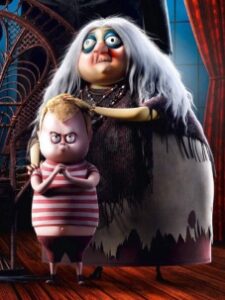 This grandma is the mother of Gomez Addams and the grandmother of Pugsley and Wednesday. Grandmama Eudora's morbid sense of humour is often known to be cynical. 
She is a witch who practices potion making and even dabbles in spells, hexes, and fortune-telling. This grandmother is surely a peculiar one with a badass attitude.
---
9. Madame Foster (Fosters Home for Imaginary Friends)

–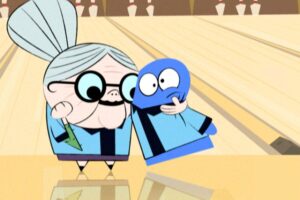 Madame Foster is the founder of Foster's home and the grandmother of Frankie. She is the creator of Mr Herriman and is known to be a loving caretaker.
Although old she is most definitely young at heart and is the most adventurous person. She is also immensely skilled at baking cookies, especially those she bakes once a year.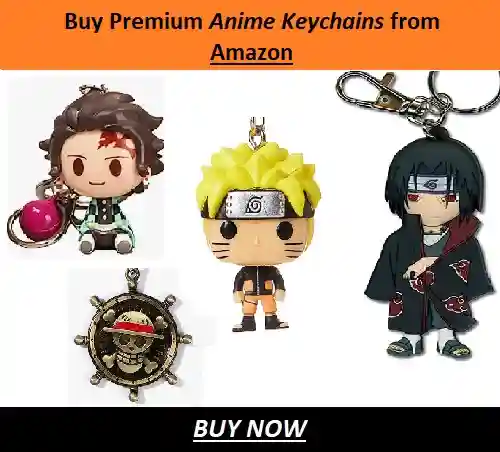 ---
8. Grandma Lydia (Codename: Kids Next Door) –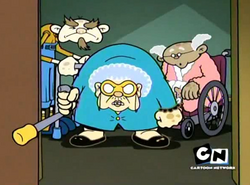 Grandma Lydia is the grandmother of Numbuh 2 you and the leader of the Senior Citizen Squad. Unlike other sweet grandmothers, she has major anger issues.
 She is known to be as wild and reckless as her grandchild. She also has two appearances, one is her original form and the other is manipulated with super anti-ageing cream.
---
7. Grandma Stuffums (Codename: Kids Next Door) –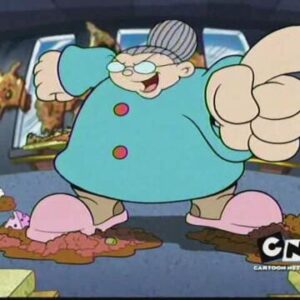 Do you know how grandparents always want to feed their grandkids? Yes, she is one of those. She has a German background and cannot for the life of her cook a decent meal.
However, she still insists on feeding the children whatever she cooks. She holds the belief that if she flattens the children, they won't get into trouble.
---
6. Grandma Read (Arthur)

–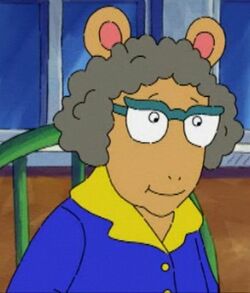 Grandma Read is one of the calmest and most docile grandmothers. She is the grandmother of Arthur, DW, and Kate. 
This grandmother is an aardvark and is known to be kind, supportive, and understanding. She's often honest and has a gentle tone that ensures a peaceful environment.
---
5. Grandma Squarepants (Spongebob Squarepants) –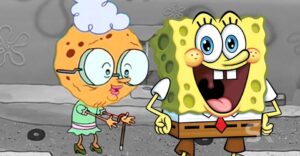 Although Grandma Squarepants looks like a cookie, she is in fact a really old sponge. This grandmother enjoys baking and is very affectionate especially with kisses. 
She is kind, sweet, respectful of space, and generous with her love. Grandma Squarepants has been a huge part of our childhood especially with her gingerbread and chocolate chip cookies that she shares with Spongebob.
---
4. Jacqueline Bouvier (The Simpsons)

–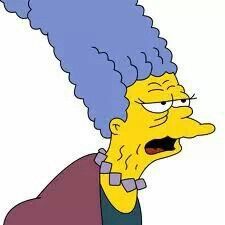 Jacqueline Bouvier belongs to the Simpsons series. She is the mother of Marge and grandmother of Bart, Lisa, and Maggie Simpson.
Jacqueline is often the comedic relief that often roasts Homer Simpson. She is critically honest and most often resembles the cool wine aunt kind of grandma.
---
3. Muriel Bagge (Courage the Cowardly Dog) –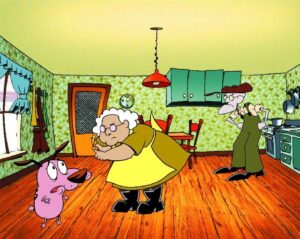 Muriel is the secondary main character of the Courage the Cowardly Dog series. This Scottish woman is kind-hearted and sweet to everyone she meets. 
However, she is also clueless when it comes to danger. She is a great cook and has unconditional love for courage and is accepting of people and others. Further, she also carries a rolling pin to whack Eustace when he is mean to courage.
---
2. Mammy Two Shoes (Tom and Jerry)

–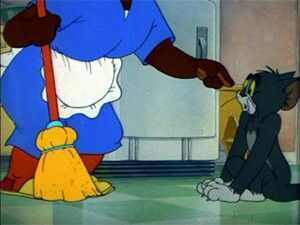 Mammy Two Shoes has been a huge part of our childhood despite only being partially seen on screen. She is the most famous colored character in the animated series. 
Most often she is seen with a broom that's ready to stop the squabble between Tom & Jerry. Whether she is the homeowner or the home keeper of the house is still unclear but we love her all the same.
---
Most Popular Old Lady Cartoon Character-
1. Granny Emma Webster (Looney Tunes)

–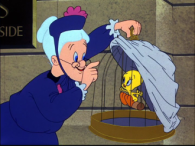 We're sure you know the clever Granny Webster by heart. Featured in the Looney Tunes Show she's the owner of Tweety, Sylvester, and Hector the bulldog. 
She is an amazing storyteller and imparts beautiful lessons every episode. To add to this she's also overprotective and forgiving when it comes to Tweety and Sylvester.
---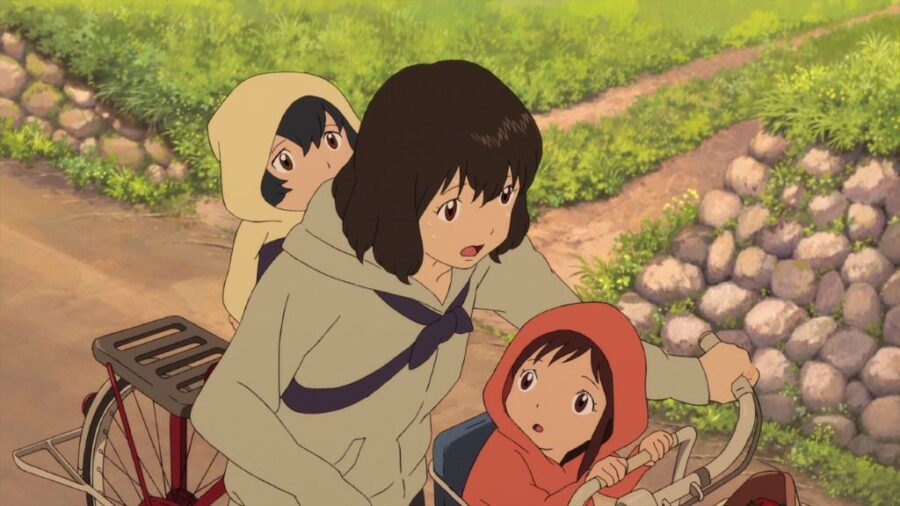 Also Read- Top 6 Best Parenthood Anime Shows (Stories about Raising Kids): Episode Count and Where to Watch
---
With this, we conclude with our listing of the Top 10 Most Popular Old Lady Cartoon Characters. We hope you miss all these shows just as much as we do. 
If you miss characters like Bugs Bunny, the Roadrunner, & the Kids Next Door, you definitely have good taste. Further, if you became an otaku with a Cartoon Network foundation like many of us, we're sure you've had a wonderful childhood.
FAQ-
Q1- What is the name of the old lady cartoon character?

Ans- The most famous old lady characters have been listed in our article. So the old lady cartoon character you're looking for is most likely Granny Webster or Mammy Two Shoes.

Q2- What are some old cartoons?

Ans- Some popular old cartoons are Bugs Bunny, The Roadrunner, Codename: Kids Next Door, Courage the Cowardly Dog, Looney Tunes, Tom and Jerry, Popeye the Sailor Man, The Powerpuff Girls, etc.

Q3- How old is Bugs Bunny now?

Ans- Bugs Bunny is currently 81 years old. Warner Bros celebrates Bugs Bunny's birthday on July 27th.
With this, we now take our leave. Well, we'll be back again with another nostalgic and fun article to keep you on your toes. So until then, do stay safe, stay tuned, and stay hyped.
---
Follow us on Twitter for more post-updates.
Also Read: 
Top 10 Best Satire/Parody Anime Shows of All Time: Episode Count & Where to Watch

(2021) Top 10 Best Children Anime Movies (Kid Friendly Anime)

(2021) Top 10+ Best Adult Manga for Otakus Ranked

(2021) Top 15 Greatest Boruto Arcs Ranked

(2021) Top 15 Most Powerful Bungou Stray Dogs Characters Ranked

Best Upcoming Anime 2022: Dragon Ball Super Movie

(2021) Top 10 Strongest Weapons in Tower of God Ranked

20+ Best Attack on Titan Pick Up Lines (2021)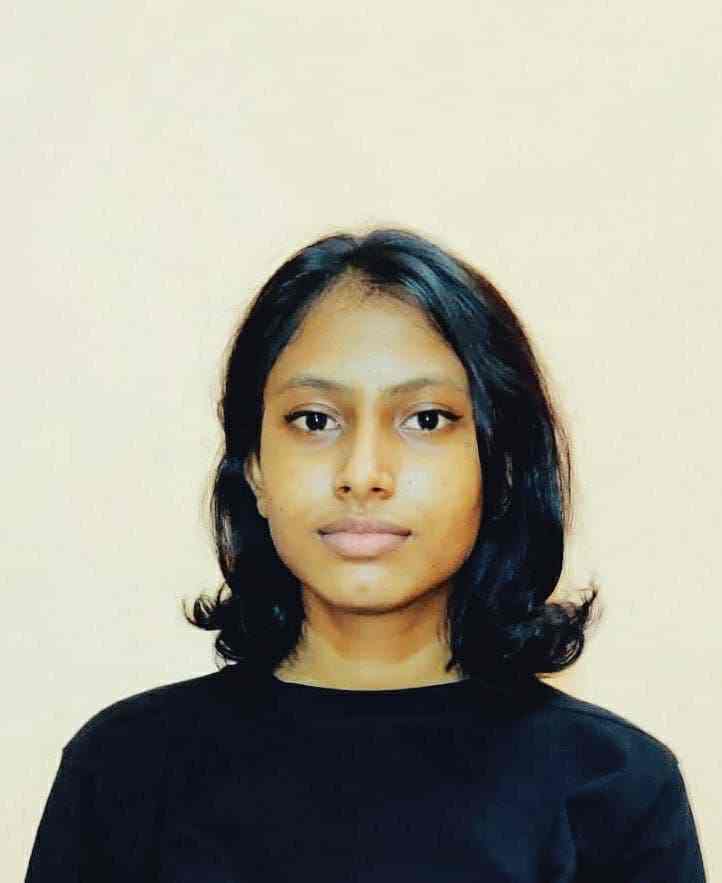 A simple wanderer in both actions and thoughts. Daydreaming is what they do best when they're not watching anime or obsessing over fictional characters. Open to all kinds of debates except those including ranking their love for their favourite fictional characters.