It's a guarantee that you want to go through this article again and again. The credits should be given to the names on the list, as they are some of the most used, searched, and trending celebrities.
These stars have gained worldwide recognition and made a direct way into the audience's hearts. Creating and breaking records is what they play with the most.
A-list celebrities are decided based on their work, achievements, and popularity every year. They are worthy enough to make anything famous just by appearing in it. There are more than 2000 A-list celebrities, and the numbers keep increasing every year.
15 Hottest A-List Celebrities
1. Beyoncé
| | |
| --- | --- |
| Full Name | Beyoncé Giselle Knowles-Carter |
| Birthday | September 4 |
| Age | 42 years |
| Popular Songs | Baby Boy, Drunk in Love, Cut Off |
The whole world is a witness to her talent. Also referred to as Queen Bey, Beyoncé has reached the heights of stardom after releasing back-to-back hit songs. It's not just about signing; it's about how graceful, thoughtful, and powerful she performs and writes.
Beyoncé is indeed the goddess who is bestowed with quite a lot of honors for her monumental success in her career. The best-selling artist is a fan favorite who receives boundless love and support from the audience.
---
2. Jennifer Lopez
| | |
| --- | --- |
| Full Name | Jennifer Lynn Lopez-Affleck |
| Birthday | July 24 |
| Age | 54 years |
| Popular Moves/ Series | Selena, Anaconda |
Lopez is not a new name in the industry, and she totally deserves to be on this list. Even in her 50s, she knows how to set the stage on fire. Honestly, she is one of the most gorgeous women you could ever set your eyes on.
Jennifer started her journey in the entertainment industry in 1989. She has enormous talent and experience to be the permanent judge on World of Dance and American Idol. She is certainly one of the most powerful stars and has earned the title of A-list celebrity.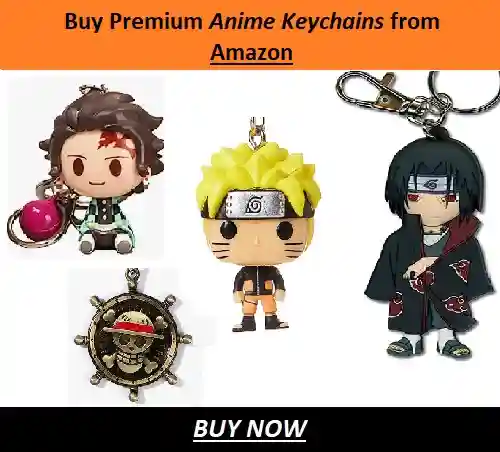 ---
3. Taylor Swift
| | |
| --- | --- |
| Full Name | Taylor Alison Swift |
| Birthday | December 13 |
| Age | 33 years |
| Popular Songs | Love Story, Cruel Summer, Anti-Hero |
Here comes the biggest and trendiest superstar. Taylor is the unbreakable pop star in the world right now and enjoys a massive fanbase. She is known for her generosity and modesty.
Swift, the greatest of all-time artists, started writing and making songs at a very young age. Her list of accolades is like a feather in her cap. She is adored and treasured by the whole world. If Taylor Swift shouldn't be on this list, then I don't know if this list will make any sense.
---
4. Miley Cyrus
| | |
| --- | --- |
| Full Name | Miley Ray Cyrus |
| Birthday | November 23 |
| Age | 30 years |
| Popular Movies/ Series | Hannah Montana, The Night Before |
Miley has a crazy fan following as well. It's all because of her heart-stopping talent and baddie personality. She has countless hits under her belt and continues to release more. And I don't see anybody complaining.
Cyrus started out as a child actress at Disney. After that, her career flourished as she began writing, creating, and performing songs. Miley is honored with numerous awards for her achievements as an artist.
---
5. Rihanna
| | |
| --- | --- |
| Full Name | Robyn Rihanna Fenty |
| Birthday | February 20 |
| Age | 35 years |
| Popular Movies/ Series | Home, Ocean's 8 |
Talking about legendary musicians and not counting her? That's impossible. Rihanna, the founder of the most successful beauty brand, Fenty Beauty, is one of the best-selling artists in the world.
Though she has stopped making music since 2016, we never felt her absence in the industry as she has made appearances at many events. Rihanna's fans and the world are still waiting for her banger comeback. Other than nine Grammys, she has obtained thirteen American Music Awards, twelve Billboard Music Awards, and many more.
---
6. Harry Styles
| | |
| --- | --- |
| Full Name | Harry Edward Styles |
| Birthday | February 1 |
| Age | 29 years |
| Popular Movies/ Series | My Policeman, Dunkirk |
The sensational star Harry Styles has earned worldwide recognition after becoming a part of one of the best-selling boy bands in the world, One Direction.
When the group disbanded, Harry began his career as a solo artist by releasing the album in 2017. He gained even more fans with his music and very soon became everyone's taste in music.
Styles is known as a fashion icon as well, and you can see it in his unique outfits. He has exhibited his acting talent by starring in films like My Policeman and Eternals. This list has an exceptionally deserving name on it.
---
7. Kim Kardashian
| | |
| --- | --- |
| Full Name | Kimberly Noel Kardashian |
| Birthday | October 21 |
| Age | 42 years |
| Popular Movies/ Series | Keeping Up With the Kardashians |
It will be a total shock if she is not on the list. Numerous controversies are constantly swirling around Kim. You cannot imagine her without it. But she still somehow manages to maintain her celebrity image.
And it won't be fair to not include Kim on this list. Her fame is only growing more and more. Kardashian is the founder of a variety of branded products that are popular on the market.
---
8. Andrew Garfield
| | |
| --- | --- |
| Full Name | Andrew Russell Garfield |
| Birthday | August 20 |
| Age | 40 years |
| Popular Movies/ Series | The Amazing Spider-Man |
No matter how many actors playing Spiderman come and go, Peter Parker, played by Andrew, will remain iconic and memorable. He won many awards for that role.
Garfield is on this list for a reason. He is among the world's most influential people. He has loyal fans from all across the globe who love, adore, and admire him and support him in every project.
---
9. Justin Bieber
| | |
| --- | --- |
| Full Name | Justin Drew Bieber |
| Birthday | March 1 |
| Age | 29 years |
| Popular Songs | Baby, Ghost, Sorry, Stay |
Another celebrity, Justin Bieber, has a fair share of controversies. Just one piece of news about him, and the whole world is talking about it. He is one of the biggest and most popular musicians to be born.
Justin's career has had many ups and downs, but you still cannot exclude him while adding songs to your playlist. Thank you to him for releasing such bopping hits, and Bieber's achievements and endless awards are proof of that.
---
10. Cristiano Ronaldo
| | |
| --- | --- |
| Full Name | Cristiano Ronaldo dos Santos Aveiro |
| Birthday | February 5 |
| Age | 38 years |
He is the man with the world's highest number of followers on Instagram and a crazy, enormous fanbase. Common, he is Cristiano Ronaldo; what else do you expect from him? You can see many records under his name.
Ronaldo is an inspiration to many footballers. He is indeed a goat of the sport. The Portuguese footballer has received numerous accolades in his career. Cristiano is one of the highest-paid athletes in the world.
---
11. Selena Gomez
| | |
| --- | --- |
| Full Name | Selena Marie Gomez |
| Birthday | July 22 |
| Age | 31 years |
| Popular Movies/ Series | Hannah Montana, Hotel Transylvania |
This list is half-named with musicians, which is obvious because, why not? They are literally ruling over the world. Selena entered the entertainment industry at a very young age, and since then, she has been continuously working and making a place in the audience's heart.
Gomez has been honored with several awards, including the MTV Video Music Awards, the American Music Awards, and more. She has broken many Guinness World Records as well. One of the most influential people also proved that she is more than just singing and acting in many films and series.
---
12. Zendaya
| | |
| --- | --- |
| Full Name | Zendaya Maree Stoermer Coleman |
| Birthday | September 1 |
| Age | 27 years |
| Popular Movies/ Series | Euphoria, Dune, Spider-Man: No Way Home |
Zendaya is such an ace. This girl is so talented and still down to earth. She is not just loved and cherished by her fans; even other people have praised her for her humble nature and authenticity.
Zendaya began her journey in 2009 and later took over the world with her never-ending talent. The actress and singer have acted in and sung in numerous films, series, and songs.
---
13. Austin Butler
| | |
| --- | --- |
| Full Name | Austin Robert Butler |
| Birthday | August 17 |
| Age | 32 years |
| Popular Movies/ Series | Elvis, The Carrie Diaries, The Iceman Cometh |
Whoever casts him as Elvis deserves a raise. If he didn't get cast, we might never get to see something so natural and magnificent. Austin started her acting career in 2005.
Butler has been nominated and won numerous awards for working in several films and television series. He totally deserves the hype and support he is receiving from the fans.
---
14. Dwayne Johnson
| | |
| --- | --- |
| Full Name | Dwayne Douglas Johnson |
| Birthday | May 2 |
| Age | 51 years |
| Popular Movies/ Series | Jumanji, Baywatch, Fast & Furious |
The former wrestler and actor has showcased his skills not only in the ring but also on the screen. Undoubtedly, for giving many hits and commercially successful movies, Dwayne became the highest-paid actor in the world.
He had a thriving career as a wrestler, and after retiring from it, he is now living a flourishing career as an actor. Johnson has been entertaining the audience since 2001, after working in the film The Mummy Returns. He is considered one of the most influential people in the world.
---
15. Margot Robbie
| | |
| --- | --- |
| Full Name | Margot Elise Robbie |
| Birthday | July 2 |
| Age | 33 years |
| Popular Movies/ Series | The Wolf of Wall Street, Once Upon a Time in Hollywood, Barbie |
Margot is not just a reel-life Barbie, but also a real-life one. She has stunning visuals and a good heart. She is adored by the fans for her work and for who she is.
Robbie has an impressive filmography, including films like The Wolf of Wall Street, Bombshell, The Suicide Squad, etc. She has won many hearts and many honors. Margot has an absolute right to be on this list.
---
Conclusion
What truly makes these celebrities A-list celebrities is their humility and immense talent. They have trended online a lot of times and got the audience curious more about them. Some of them are regular contenders on this list because it's obvious. The new ones came and made their way to this list, as they instantly became the audience's favorites.
---
Do small things with great love.
Follow us on Twitter for more post updates.
Also Read:
Just a person who invests her time mostly updating herself with the news surrounding the Korean, Thai, and Japanese entertainment industries or watching K-dramas, Thai, and Japanese dramas. Her interest in and knowledge of them encourages her to write about them. Writing is her peace in this chaotic world.