Kingdom Chapter 767 is getting back on track, as we get to see Ri Shin in this chapter. Shou Bun Kun understands that the news of Kanpishi's death is spreading too fastly, and they cannot stop it now.
Ei Sei also agrees that this news can no longer be kept a secret from Han. Shou Bun Kun also knows that they don't have any evidence of Kanpishi's espionage, and all evidence is against them now.
He also says bad rumors are being formed now, saying Ri Shi killed Kanpishi out of jealousy. However, Ei Sei refutes these claims, after talking about Ri Shi's behavior. He also asks for Shou Bun Kun to summon Shou Hei Kun.
It seems that Ri Shi believes in You Ka's words. He also says that Qin doesn't have the time nor the money to create another You Ka now. They have quite a long discussion before You Ka leaves.
Later, we see Kanpishi drinking the same night while talking to his wife about Kanpishi. She also tries to calm him down, and Ri Shi also thinks that he must now carry the fire of the heart of Kanpishi.
The news of Kanpishi started spreading out, and Qin's envoy also went to Han's capital Shintei to report the same. They talk about how they couldn't prevent Kanpishi's death, and also his espionage activities.
This is why Han could only just accept the words of the Qin's envoys. This incident ends here, and we see Qin two months after this incident. Ri Shin goes to meet Kyou Kai, and this time a new incident is happening.
Kyou Kai and Kyou Rei both come out, and Ri Shin talks about visiting Jouto Village.
Kingdom Chapter 767 Spoilers-Prediction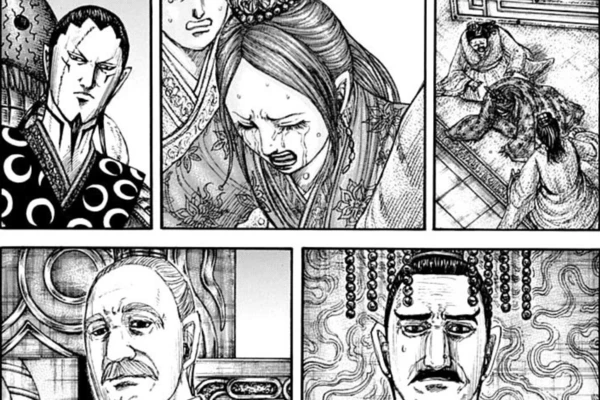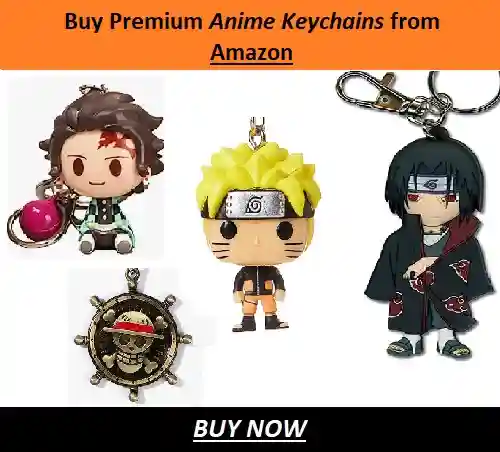 It seems that Han had no choice other than to accept Qin's words and gifts because Kanpishi's spy activities were already taken note of by Qin. Han taking the war rate would be a huge waste of their money and resources.
After many chapters, we finally get to see the situation of Ri Shin and Kyou Kai. It seems that they are getting ready for a special event, which was not yet revealed in this chapter.
And, it seems that they will be visiting Jouto Village now, for this special incident. Also, we see that Ri Shi had left You Ka, but we still do not know what he intends to fully do, regarding the situation of You Ka.
He took the clever decision for now, but it needs to be resolved sometime or later. Since Qin's resources and funds are at an all-time low, Ri Shi couldn't decide to kill You Ka now.
But, if he will be inheriting Kanpishi's wishes, he also seems to have a plan on how to deal with You Ka. We might see this later on, after You Ka makes his way back to Zhao, and reports to Ri Boku.
---
Kingdom Chapter 767 Release Date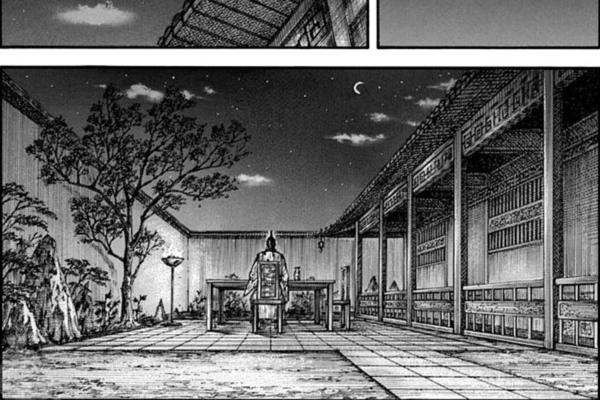 Kingdom Chapter 767 should release on August 8th, according to the schedule. However, keep in mind that these are only unofficial translations, and the official translation for the chapter is lagging by a couple of weeks.
The full spoilers for the chapter should release on the 4th or 5th of August. The raw scans should be updated on around 6th August. We will be updating them in this article, so make sure to check this article again.
This marks the end of our prediction and spoiler article for Kingdom Chapter 767 for now. Make sure to check some of our other posts in the meantime, while we work on more interesting articles.
---
Do small things with great love.
Follow us on Twitter for more post updates.
Also Read: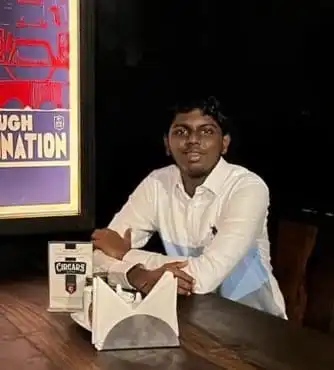 Eswar Keshav is an ardent anime fan for more than a decade. Along with this, he also has been following anime and manga updates for years. He is also enthusiastic and passionate when it comes to writing about his favorite things. Combining his love for writing and his love for anime and manga, his articles speak of his love for the genre.